This recognition means a great deal to our firm, as our practice has prioritized the fusion of design and performance, believing that beautiful buildings perform beautifully. That perspective is what we bring to all our work, as embodied in these two outstanding projects.

Kevin Sullivan, FAIA, Payette CEO/President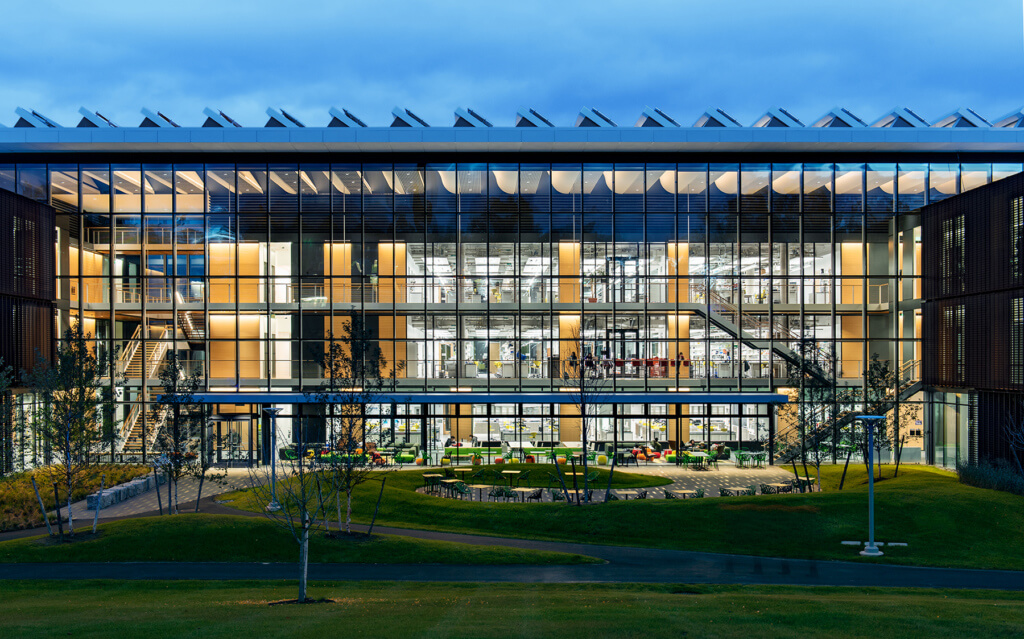 Meticulous craft, layered transparency and academic connectivity are the driving forces behind the new Science Center at Amherst College. The building's innovative features are evident in section, where classrooms, a mix of energy-intensive laboratories, offices and flex spaces are clustered around a central daylit commons and united by a dramatic rooftop canopy. An integrated approach to sustainability was essential from the earliest planning stages, impacting every aspect of the project. Embracing the guiding concept of science on display, the activity in the building is visible to the campus and most interiors share intimate visual connections, enlivening the formerly marginalized campus precinct.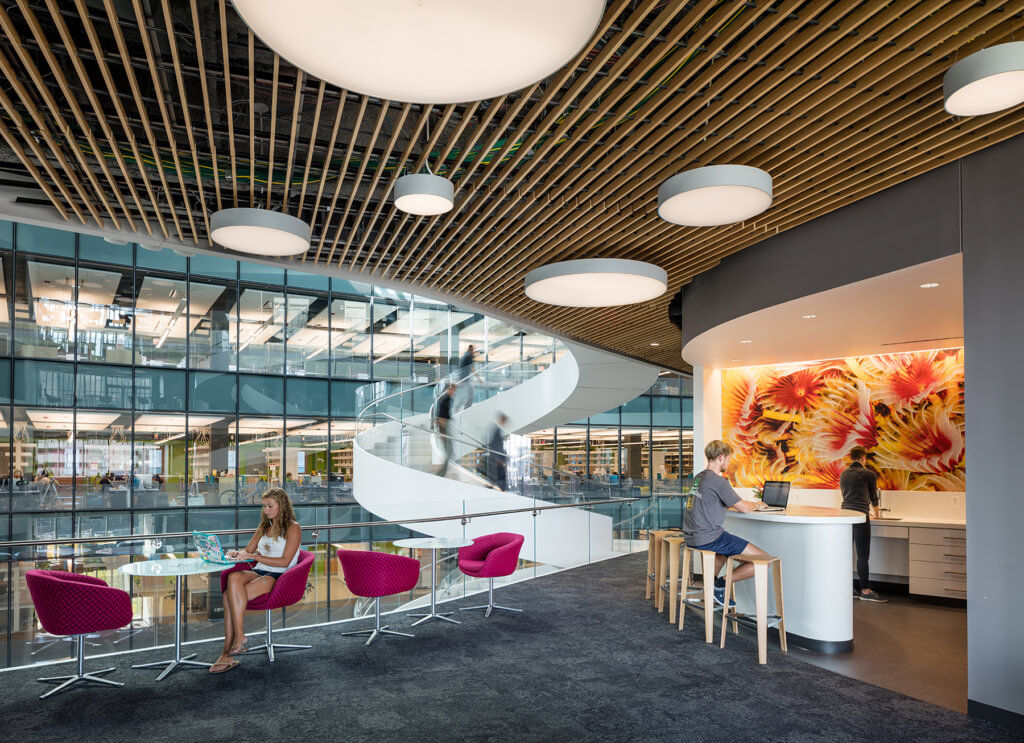 The Interdisciplinary Science and Engineering Complex (ISEC) is designed to advance Northeastern University's cutting-edge, interdisciplinary approach to global challenges of sustainability, security and health. Flow and movement define the form language of the building, expanding the University's urban campus to the south of a major rail corridor and reconnecting the Fenway and Roxbury neighborhoods. Dynamic movement systems permeate the project, like pebbles in a stream defining the landscape paths through bio-swales and the dynamic solar veil shading the office pod. The building form is intrinsically linked with high performance architecture through parametric design and energy modeling to achieve an integrated design.
Comments
I'm a freelance writer from Los Angeles. Have been asked to write an article for Now. technology website about buildings that represent convergence of architectural elegance and sustainable engineering. Hope to schedule an interview with Payette subject matter expert who is familiar with the design and sustainability features of the new Science Center at Amherst College and the Interdisciplinary Science and Engineering Complex at Northeastern University.

My article is due in early October so hoping to schedule a 30-min phone interview during the week of Sept 23 with appropriate architect or chief design engineer for each of these projects. You can review the other 15+ articles I've written for Now. at http://brooksmckinney1.skyword.com. Thank you.

Brooks McKinney, APR
Los Angeles
(310) 567-1704

Brooks McKinney, September 20, 2019