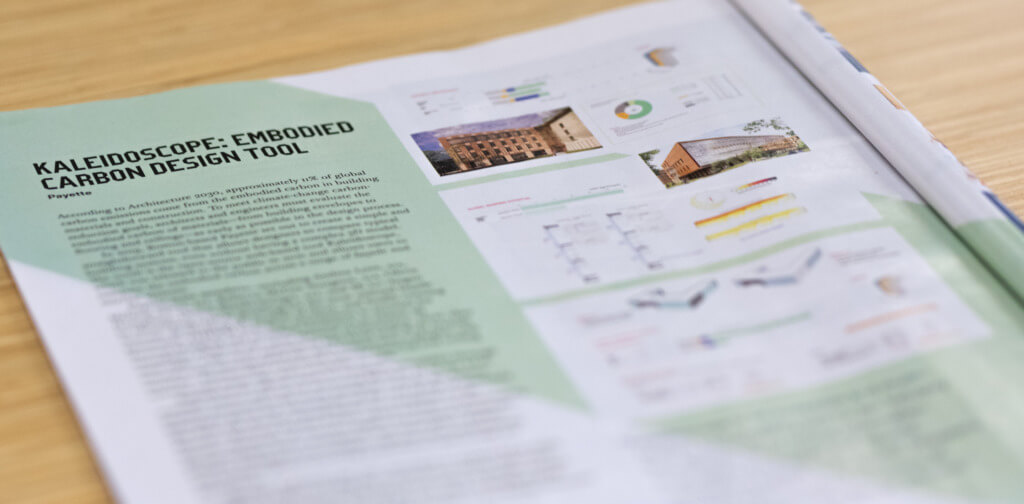 We are pleased to announce that Kaleidoscope, our Embodied Carbon Design Tool, is the recipient of one of ARCHITECT magazine's 16th Annual R+D awards. This award program honors research and technologies at every scale that have advanced the profession, such as design strategies, fabrication methods, installations and software.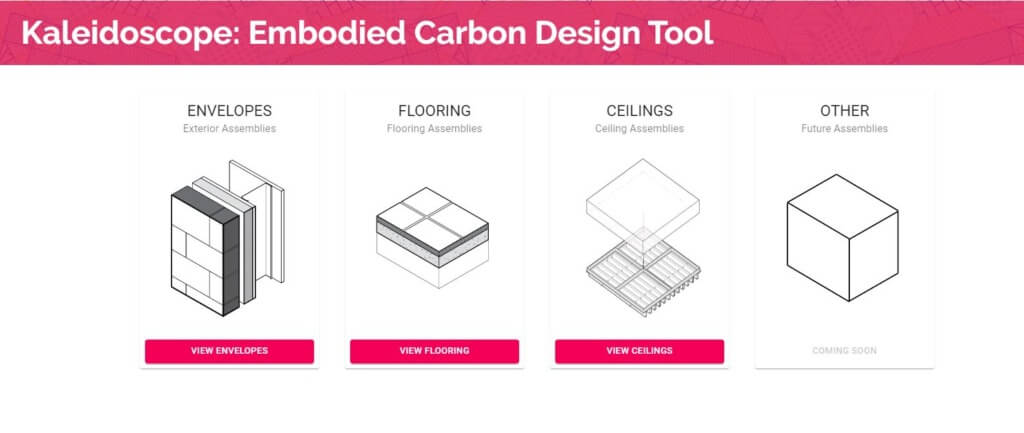 The Kaleidoscope tool provides an early design apples-to-apples comparison of embodied carbon information for different building assemblies. The IPCC reports global carbon emissions must be cut in half by 2030 to avoid the worst effects of climate change. According to Architecture 2030, embodied carbon of the materials used to build contribute approximately 11% of global carbon emissions and the majority of carbon emissions from new construction between now and 2030.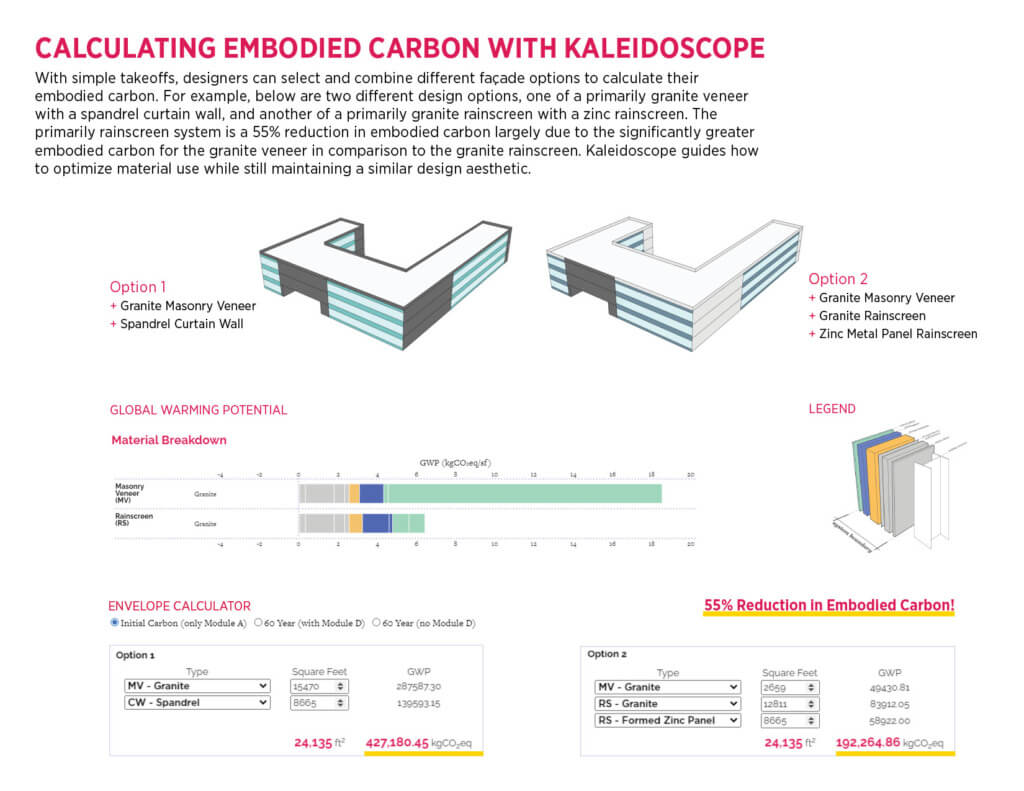 Kaleidoscope is an incredible and much-needed sustainability tool for our industry that democratizes critical information in an easily accessible and visually compelling format to empower designers to make well-informed decisions at critical stages in the design process.

Juror Kat Schneider
This online tool allows designers to compare the embodied carbon of different façades and interior systems and calculate an estimate of the embodied carbon for those options quickly and easily. While Kaleidoscope is designed to supplement, not replace, whole-building Life Cycle Analysis (LCA) in early design phases, it effectively brings the conversation about embodied carbon to the beginning of the design phase when materials are first identified. Different assemblies have vast differences in embodied carbon outputs and simple changes can make a huge impact.
Kaleidoscope is constantly being updated. To request additional features, email us at tools@payette.com.