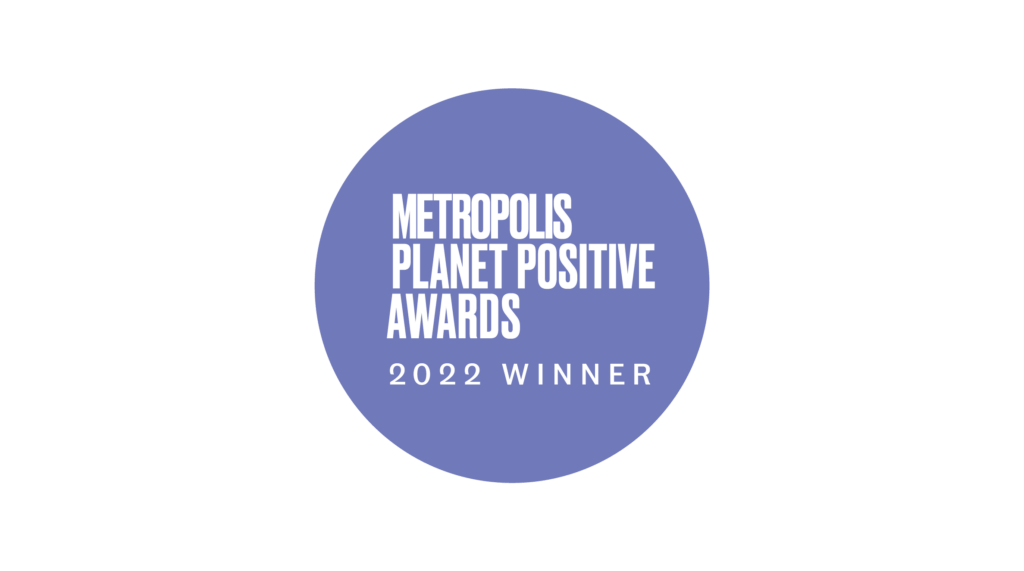 We are pleased to announce that the Rockwell Integrated Sciences Center at Lafayette College is the recipient of a 2022 Metropolis Planet Positive Award in the Education category.
Metropolis' Planet Positive Awards recognize the most creative projects and products from around the world that benefit people and planet, as well as firms and professionals leading the way to a better built environment. Judged by four expert juries across project types and product categories, the winners represent the highest achievements today in design that addresses climate change, ecosystem health, human health and equity.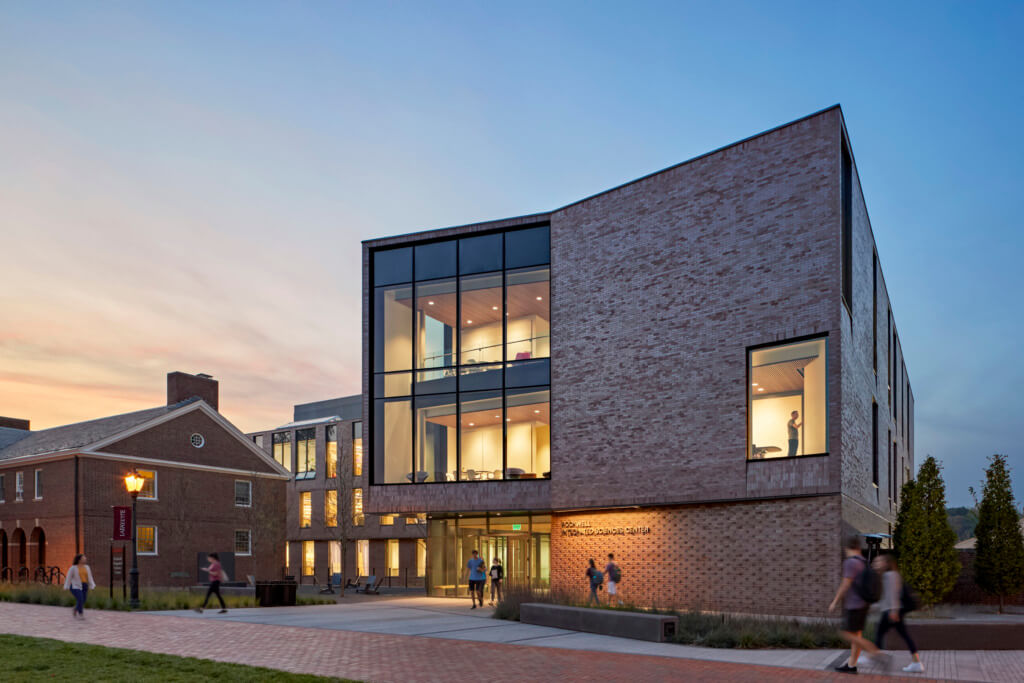 Conceived as an "inside-out" building, the new Rockwell Integrated Sciences Center revolves around the building's heart, a vibrant four-story gathering space that has a small footprint, but a large building impact.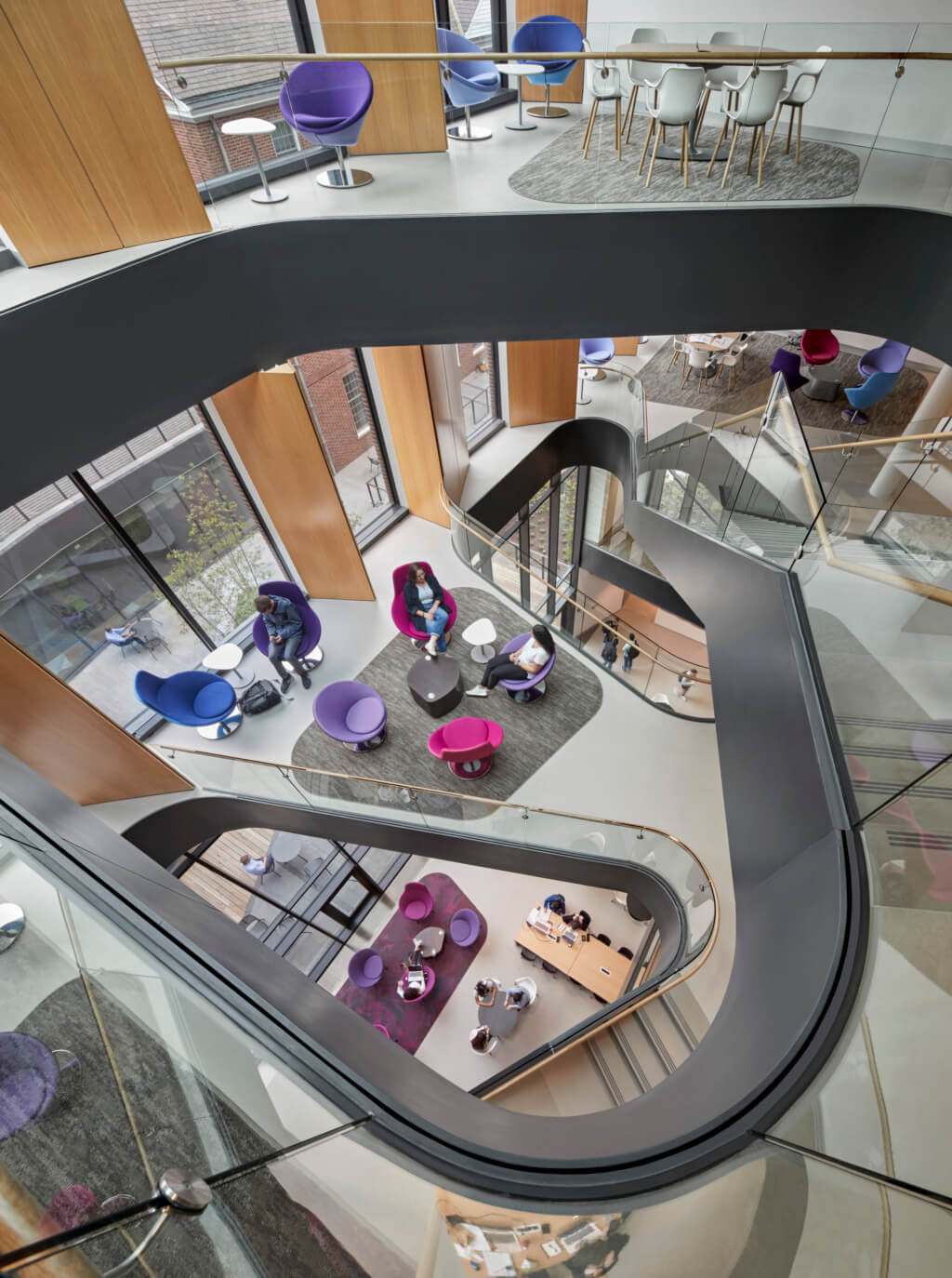 With the existing campus library already stretched beyond capacity in providing adequate and attractive student study space, the new science center had to serve as more than a biology and computer science building. Despite its location tucked away in the corner of an existing courtyard, the building was charged with providing robust spaces for science and a welcoming campus wide destination. The solution was to create vibrant spaces of varying sizes attracting the entire campus community to meet and study. Upon opening in 2019, students immediately flooded the building and quickly dug into meaningful discussions and interactions in the variety of open and closed study spaces.
The overarching theme for this project can be considered "creating more with less". Consciously subtle in its portrayal of sustainability, this LEED Platinum certified building is a confidently restrained, beautiful, high performance building that has set the bar for sustainable building on campus, catapulting the College toward the President's pledge of carbon neutrality by 2035.
Photography © Robert Benson Photography