Located in the heart of downtown North Adams, Massachusetts, the Overpass Underway project serves as an important threshold between MASS MoCA and the historic downtown. North Adams has a population of 12,500, making it the smallest city in Massachusetts. In addition to its permanent residents, as the home of the largest contemporary art museum in the country, Mass MoCA, North Adams draws over 200,000 tourists each year.
Currently, the space beneath the Route 2 (Mohawk Trail) Overpass that separates downtown North Adams from MASS MoCA is an unremarkable, gravel covered space with no program or purpose. The space, however, has the potential to become a major gateway for North Adams. The massive structure of the overpass creates an ideal place for people to gather as the wide space beneath is sheltered from the elements, but still receives ample sunlight.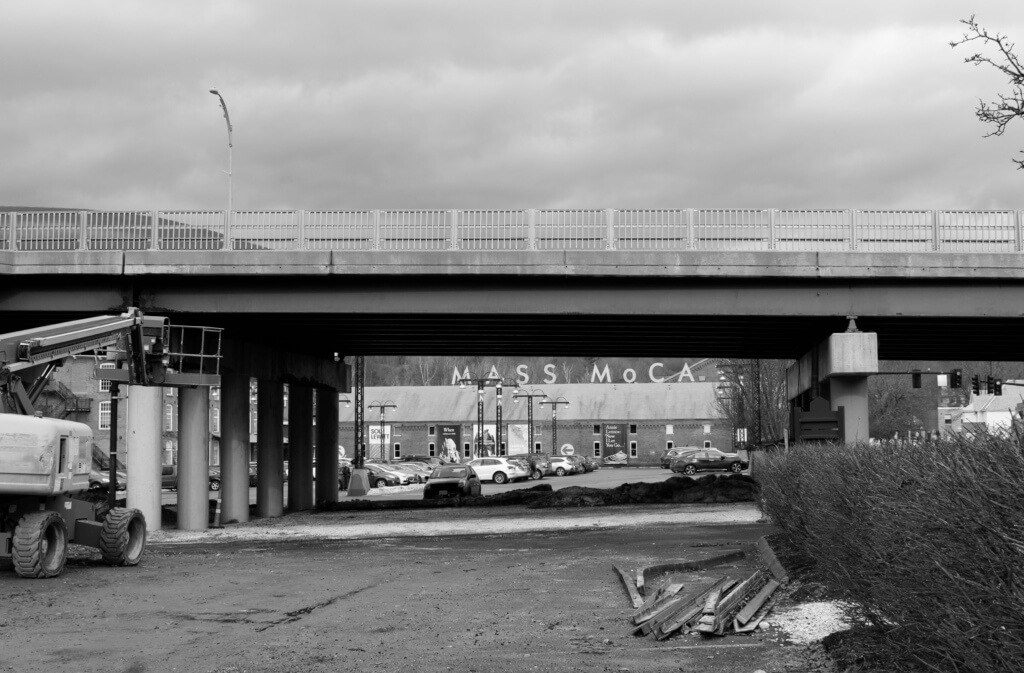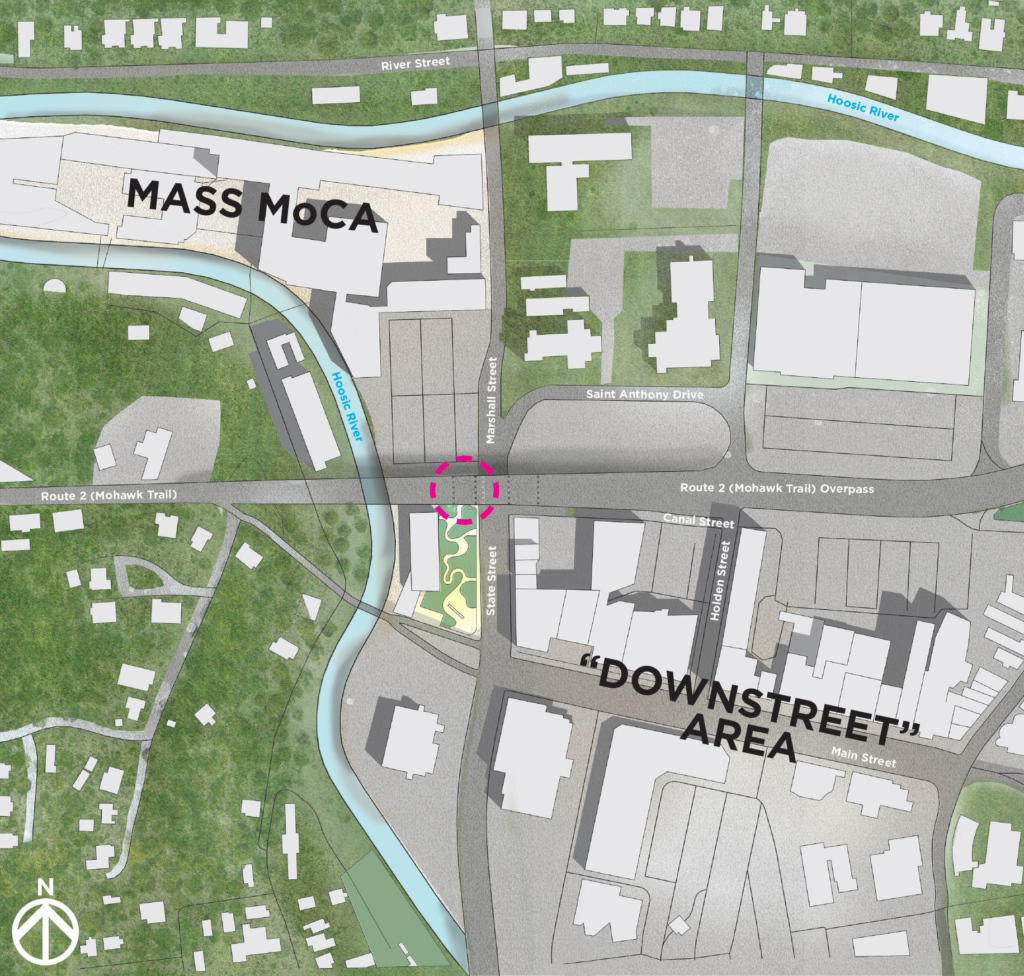 Early in the process, the project team questioned whether this design proposal wanted to be a path or a place. Naturally, it felt like the solution should be a hybrid; creating moments for pause and play while still allowing people to meander along a distinct path. Key goals of the proposal were to connect downtown Main Street to MASS MoCA, enhance the pedestrian experience and to create a welcoming space for all. This design proposal imagines the unused space beneath the overpass as a gathering place with engaging lighting, interactive artwork, playful installations and pop-up shops. With these simple changes, the Overpass can experience new life as a place for community gathering, inspired creativity and most importantly, as a beautiful, safe gateway for the City of North Adams.
The Overpass covers a very large area and in order to accommodate a limited budget and schedule, the team focused on one section, or "bay", of space – the bay adjacent to the street and the MASS MoCA park which is currently under-construction. For this same reason, it is anticipated that the design proposal will be completed in phases.

Initially, the project will focus on smaller interventions that are inexpensive, intriguing and are easy to install or occur on the ground plane. For example, glow-in-the-dark paving, bike racks designed by local high school students and sculptural swings will draw locals and visitors to this space. In the future, colorful lighting and locally crafted benches will entice people to pause and sit. As programming increases for the space, retail opportunities such as pop-up shops and food trucks will be introduced, providing social and economic momentum for North Adams.
The current plan is to implement the first phase of the Overpass project within 18 months after design completion. Hopefully, after the initial project gains momentum, the proposal will establish design standards for interventions that extend to the adjacent bays of the Overpass. In the meantime, the project team is excited to see the first phase realized, creating connection between MASS MoCA and downtown North Adams.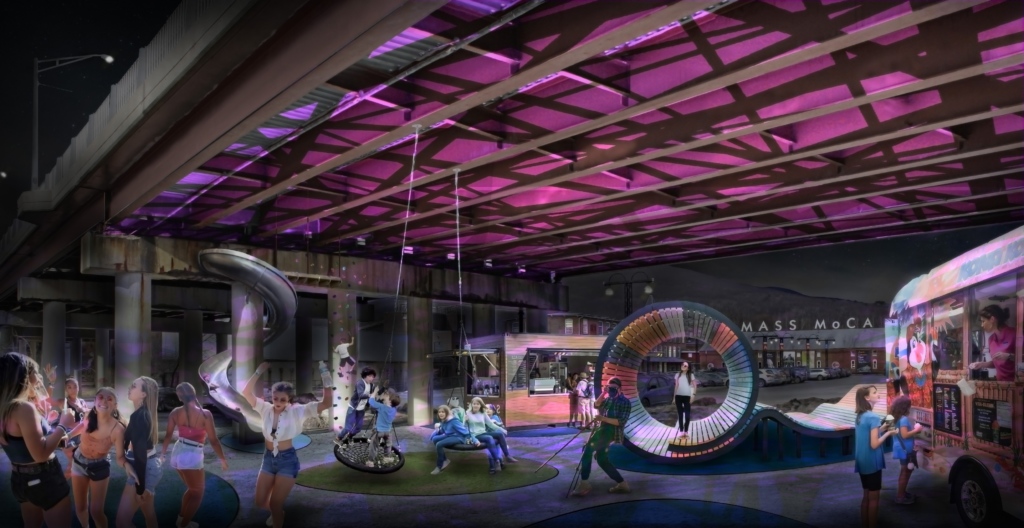 Team Members
Luke Laverty
Andrew Ringler
Elizabeth Cox
Jess Hoctor
Mark Bandzak
Melissa Allen
Nicoletta Kyverniti
Parke MacDowell
Brian Webber