The soul of our practice resides in its people, and we are always looking for ways to cultivate emerging talent and professionals. We enjoy an active internship program year round with students joining our team for a semester during the academic year and along with a group of interns who join during the summer. Today, we introduce the interns who we will be working alongside us this summer.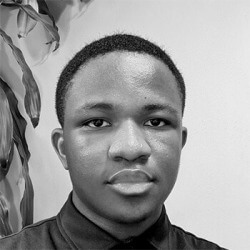 I am a fifth-year Master of Architecture student at Howard University. I am currently implementing research on the design of a space habitat for NASA. It involves extrapolating design knowledge from terrestrial conditions to the extreme environment of space where humans and robots will meet. In my free time I enjoy watching soccer, listening to music and speedcubing.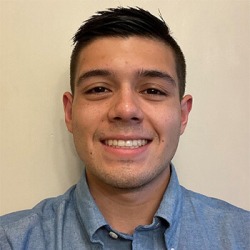 I am a rising 5th year at Northeastern University pursuing my Bachelor of Science in Architecture with the intention of earning my Master of Architecture degree in 2023. I began my studies as a Chemical Engineering major, later switching over to Architecture mid-way through my second semester. I enjoy delving into the intricacies and details of how complex systems work, from the scale of cities to the individual components that make a building stand. I believe that architecture is one of the coolest professions as it merges together many fields and defines how we experience the world. Outside of architecture I enjoy learning about history, particularly ancient and post-industrial revolution eras, working on projects in my yard and going on spontaneous adventures.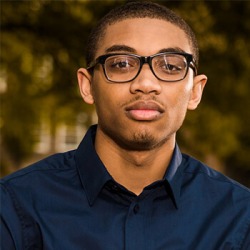 I am pursuing my Bachelor of Architectural Engineering degree at the Pennsylvania State University. Currently I am engaged in architectural engineering courses that promote critical thinking skills, creativity, leadership abilities and the discipline of design and structure.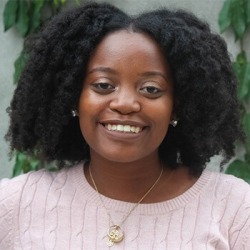 I am a rising 5th year student in the Bachelor of Architecture program at Virginia Tech who has recently completed a Bachelor of Science in Mathematics. My decision to undertake a dual degree was fueled by my curiosity of experimentation and desire to solve problems. For my thesis, I am pursuing an exploratory study on the ways in which architecture and mathematics – namely, transformational geometries – intersect and produce new realities. In my free time, I love to cook new plant-based recipes or learn more about decolonization theory.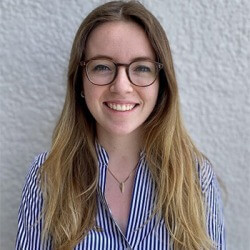 I am a rising third-year Master of Architecture student at the University of Pennsylvania, Weitzman School of Design. I was initially drawn to architecture because of its interdisciplinary nature, connections to the urban environment and influence on community interactions. I am always excited by architecture's potential to inspire new ideas and have a positive impact on its surroundings. Outside of my work, I enjoy reading, exploring new places and spending time with my family and friends.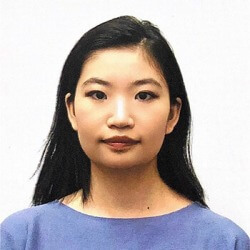 I recently graduated from Boston University with a Master of Science in Software Development. I also hold a Bachelor of Science degree in Informatics from Indiana University Bloomington. I have prior work experience with MechWolf as a UI designer and Software Developer. Currently I am working closely with the Space Strategies team at Payette as a Software + Architecture Intern focusing on the internal tools that the architects here are using. I am fascinated by the concept of integrating software into architecture which is why I am so excited to be here for the summer. Outside of my coding life, I like to go biking around Boston and go on road trips with my friends.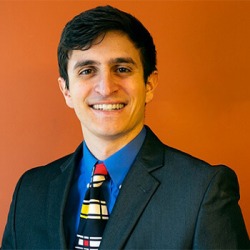 I am pursuing my Bachelor of Architecture from Rice University. I have been interning with Payette for the past year as past of Rice University's Preceptorship program, which places students in leading offices around the world for a year of experience as an integral part of the curriculum.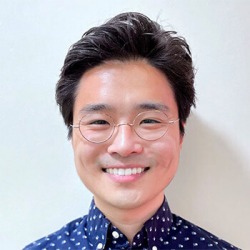 I am a Korean landscape urbanist and research fellow at the Office for Urbanization. My dissertation is interested in architectural laboratory practices in post-war United States, and how such practices shaped contemporary environmental knowledge in design. I completed my Master in Landscape Architecture at the Harvard University Graduate School of Design, where I was awarded the Landscape Architecture Thesis Prize for my project Wild: Manhattanism Unhinged. I also hold a Bachelor of Architecture degree from Syracuse University School of Architecture, where my project – Crazy Long: A Sticky Landscape Infrastructure – received the Dean's Citation for Thesis Design. My work leverages ecological phenomena to propose novel design methods, with a special interest in the relationship of the sun and the built form of the city.
I will be teaching an undergraduate architecture design studio at Syracuse University this fall, and have been a teaching associate for design thesis, guest lecturer and critic for representation courses and design studios at Harvard GSD. At the Boston Architectural College, I have co-taught design studios both at the graduate and undergraduate programs. I have also held design positions at Payette and Safdie Architects.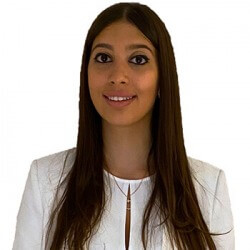 I graduated in 2021 from the Boston Architectural College with a Masters Degree in Interior Architecture, and I have a Bachelors of Fine Arts in Interior Design from Suffolk University. Architecture and Design have always been my passion in what I enjoy doing, detail is something I look very closely at and believe that detail can change a design. What makes me love architecture and design is designing for a purpose, you are trying to solve an issue either a space or building is having or you are building for the purpose of the people that will be using that space. I love fashion, I figure skate, play piano, play tennis, and I love being outdoors when it's hot and sunny whether it is working out or taking a walk.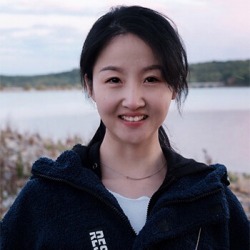 I am a third-year Master of Architecture student at UC Berkeley. I chose to study architecture because I believe in its potential to elevate the human experience and to change the world positively. Through shaping physical space, architecture can shape people's lifestyle, from the domestic scale to the urban scale. This idea excites me and leads me to explore the built environment involving the public realm and socially responsible architecture. Outside of architecture, I love wandering the city and photographing, or just staying at home and playing with my little cat.