Women in Design (WiD) serves to promote the professional development and advancement of women at Payette through regular dialogues that encourage teamwork, collaboration and learning in an atmosphere of collegiality. The group includes women professionals with all levels of experience, in all roles, who come together for discussion, fellowship and exchange of design and professional ideas. The primary goal of the group is to provide a forum for professional interests and common concerns in order to advance the professional careers of women in the firm. Meet Elizabeth Cooney, our newest co-chair, and Nicoletta Kyverniti, who is continuing her second year of leadership.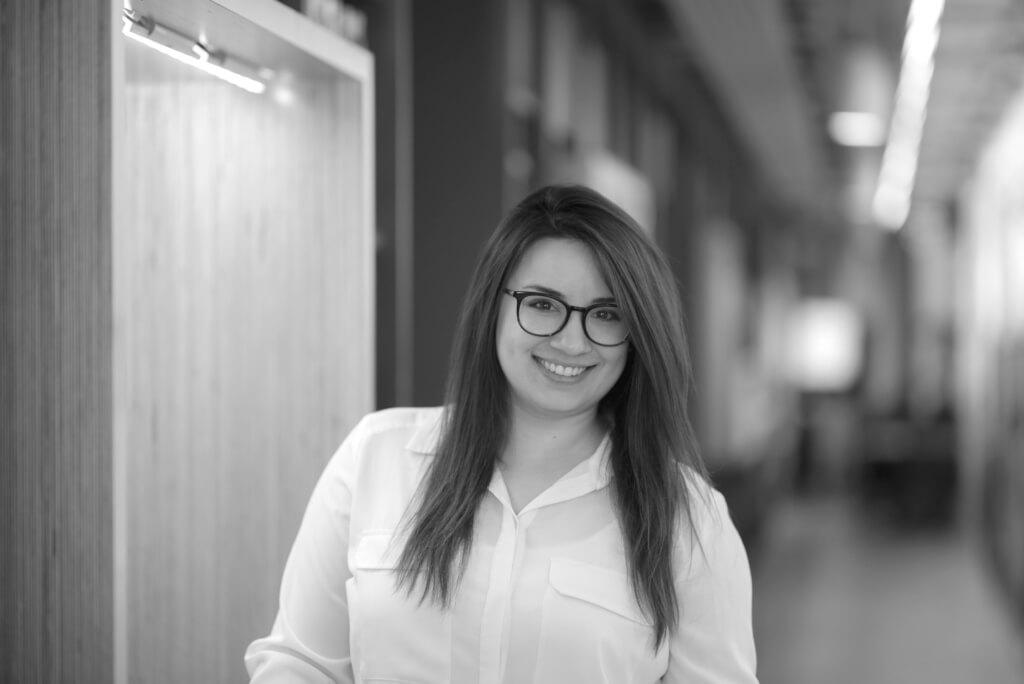 What drew you to become a WiD co-chair?
I was initially interested in being involved with Payette's WID group out of the desire to be an advocate for women, especially my peers. I value this position because I now have a platform to use my voice to promote equal representation and opportunity. I look forward to sharing the experiences of the smart and talented women in the field and to facilitating discussions about how to keeping moving towards the goal of total gender equality.
If you could eat lunch with one architect, living or deceased, who would it be?
I would love to have lunch with Yvonne Farrell and Shelley McNamara, the most recent winners of the Pritzker Prize. The breadth and thoughtfulness of their work is inspiring and it is no small achievement to be the first PAIR of women to be selected as Pritzker Prize Laureates!
The sky is the limit: what would you redesign?
Airports, in general, need to be redesigned from the ground up. Arrivals, departures, TSA screening and boarding are all inefficient and stressful, but my least favorite part is the Lyft/Uber/Ride share drop off area at Boston's Logan Airport. It is a mess and is such long to walk to and from all of the terminals! A major redesign effort should be undertaken in order to mitigate traffic, reduce travel time and adapt to the future modes of local transportation.
What do you do in your free time?
I don't have a lot of it, but when I do, I use my free time to study for ARE exams, practice digital art (drawing, painting), play video games or catch up on my favorite shows. If the weather is good, I'll head up to New Hampshire or Vermont for some skiing!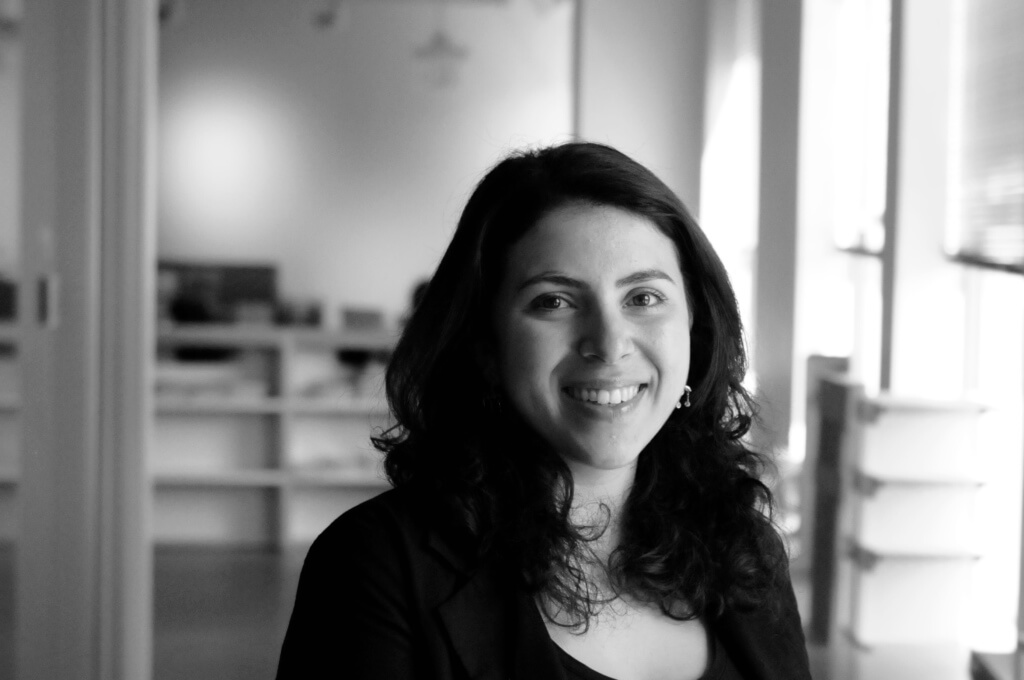 What drew you to become an WiD co-chair?
Being involved within the practice of architecture, you witness many different perspectives that show how multicultural, in all aspects, it is. Acknowledging that, I find the voice of committees such as WiD very powerful and give people the opportunity to work together. This is why I wanted to be involved. It gives anyone and everyone the opportunity to have a voice so that we can evolve together as a practice and community. Not just as women, but as people developing together.
If you could eat lunch with one architect, living or deceased, who would it be?
The name that comes to mind is Carlo Scarpa. After touring his work in Italy, there was an art to his architecture that went beyond the realm of design. There is an experience to his spaces that make you focus on the mesmerizing details of each element that was so inspiring. His work was not just building, exterior, interior, landscape or details, it was everything combined. This way of perceiving our work gives a beauty like a true artist and I would love to ask him what inspired him. Who/what fueled his passions? He reminded me of the first time I went to see Michelangelo's or Bernini's classical sites, just pure talent and love of art. If I could have lunch with all three at the Villa la Rotonda … I would be complete!
The sky is the limit: what would you redesign?
I would re-design every modern emerging city.
What do you do in your free time?
Drawing and painting is what you will find me doing while I meet new people. I go almost every Wednesday to the MFA sketch nights and I tour the city of Boston to sketch buildings, parks and people. I thoroughly enjoy exploring cities and countries as it drives me to keep learning. No matter what activity I'm doing, I believe if you don't say hi you'll never know. Each person has a different passion to share with you and by just grabbing a coffee and meeting with friends you appreciate your free time – the simple joy of community in the city. There is so much to gain from keeping yourself open to new experiences and it helps you evolve – "Never say no to a road trip!"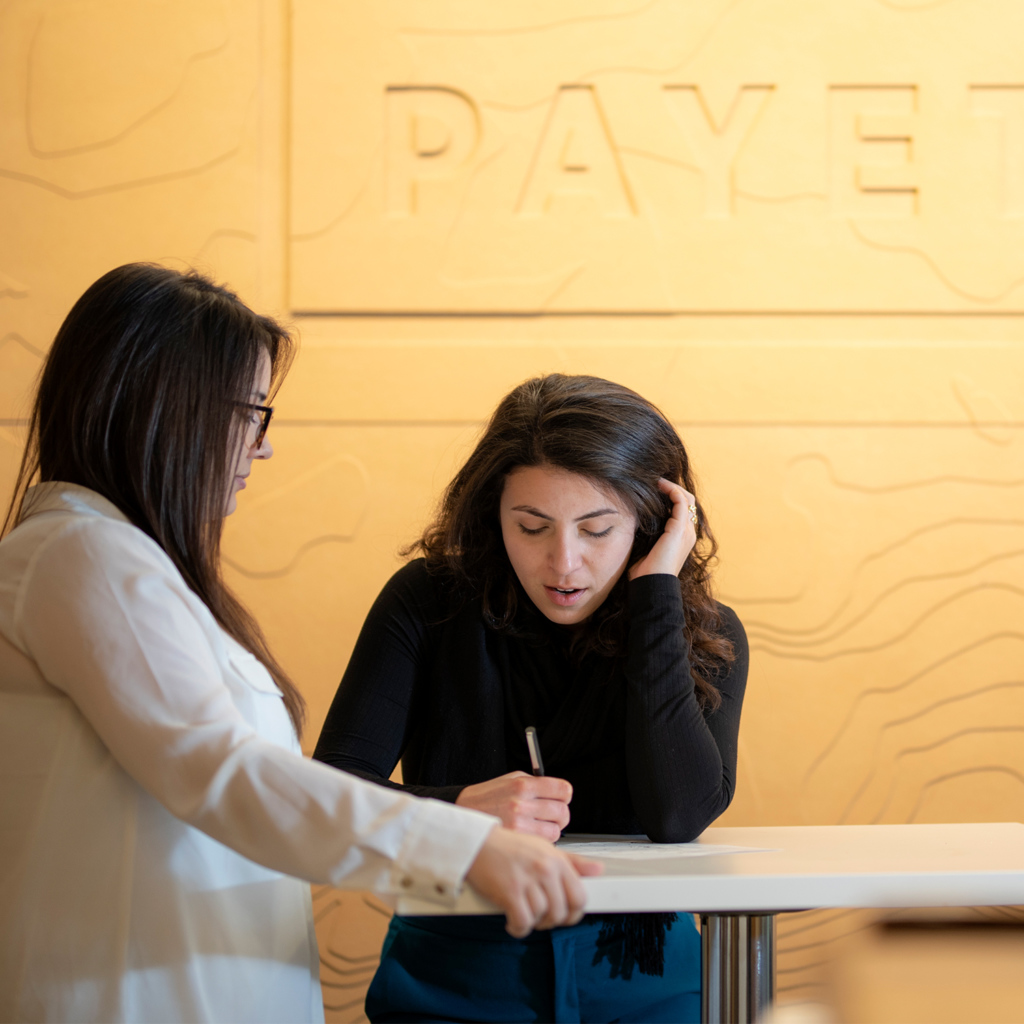 Comments
Congratulations Elizabeth and Nicoletta! Wishing you both a great year of success with Payette's WID!!! A great opportunity for leadership w/in the firm and beyond! Sending my beset to you both and all involved!

Heather Taylor, April 15, 2020