As population increases and we create more buildings in which people will live, learn, work and play, architects will be even more in demand—but they will also have a greater responsibility for helping to build a greener world. Many architects hold LEED Green Associate and LEED AP credentials, in addition to their degrees and certifications. In the USGBC article "Architects design for tomorrow with a focus on sustainability," Payette Principal Leon Drachman, AIA, LEED Green Associate shares his thoughts about the art of sustainable architecture.
Sustainability should be considered not as an independent, separate process, but as an integral part of design itself.

Leon Drachman, AIA, Green Associate
Payette designers are accustomed to using nature as a "primary design strategy," explains Drachman. This involves "the careful provision of views, sun and natural light, as well as access to the natural and artificial landscape…performance and design quality are not two strategies, but one," he emphasizes.
This design strategy was used in the design of our LEED Certified Cancer Institute at Penn State Hershey. Bringing together a combination of cancer-related educational, clinical and research spaces that had been scattered throughout the larger campus, the new building implements full translational medicine. Its design encourages collaboration between researchers and clinicians, to hasten discoveries for cancer treatment. Natural light and garden views create a warm and open caregiving environment, with the best patient experience at its center.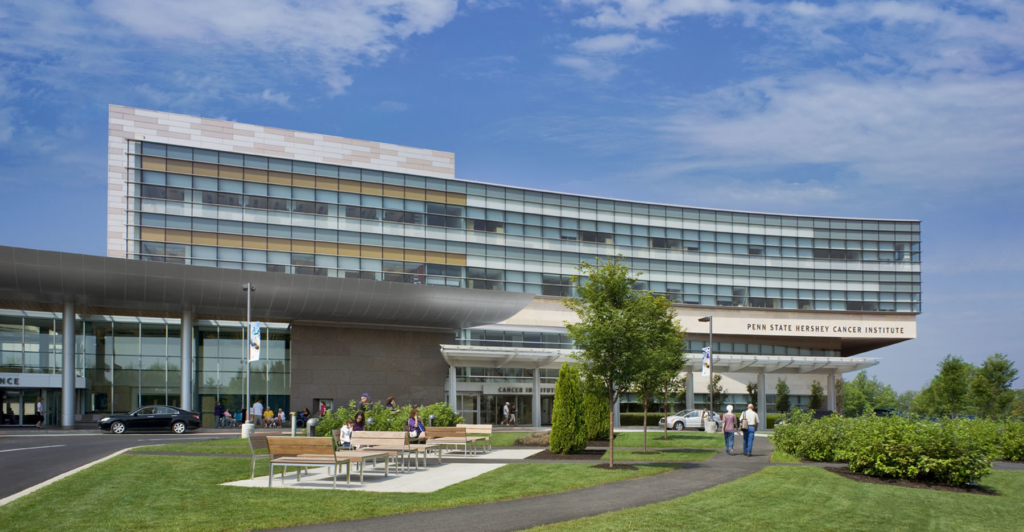 The building is filled with natural light. A central "beehive" atrium reaches up through its center, orienting patients and bringing light to all five floors. From outpatient services, patients look skyward to see researchers at work in the labs above. Throughout the building, views to courtyards and gardens make the landscape a year-round extension of the interior environment.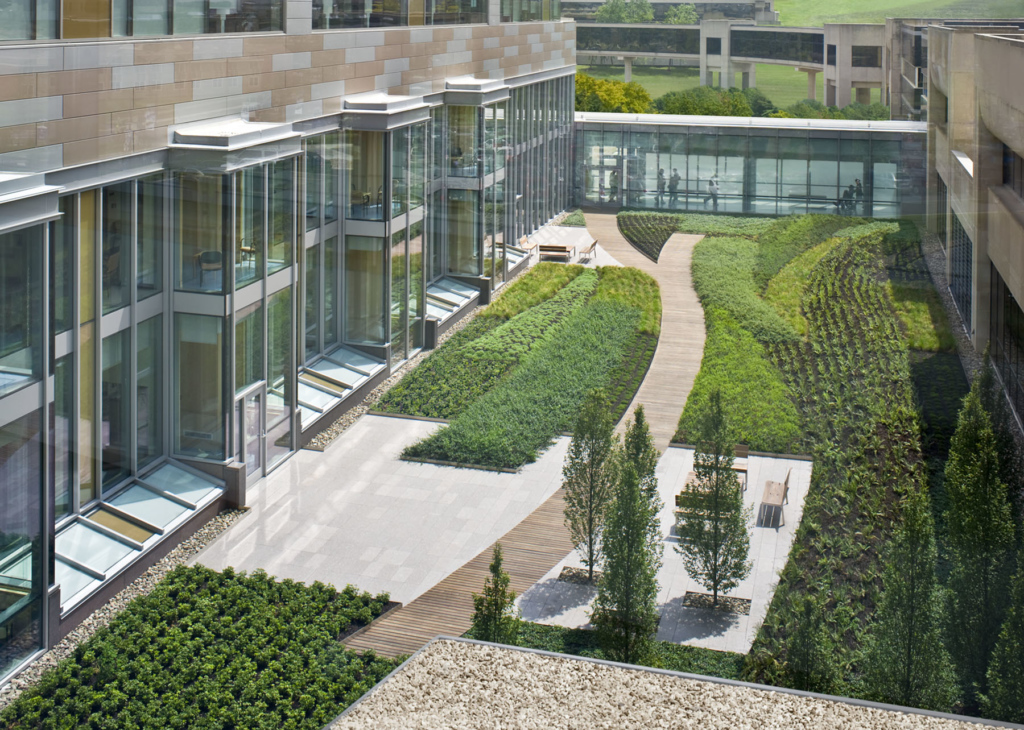 Read the article to learn more how Payette and other architects are designing with a focus on sustainability.