Laura Devine recently joined the ranks of the firm's licensed architects. Laura received her Bachelor of Science in Architecture from the University of Virginia and her Master of Architecture from the University of Michigan. Today we celebrate her accomplishments.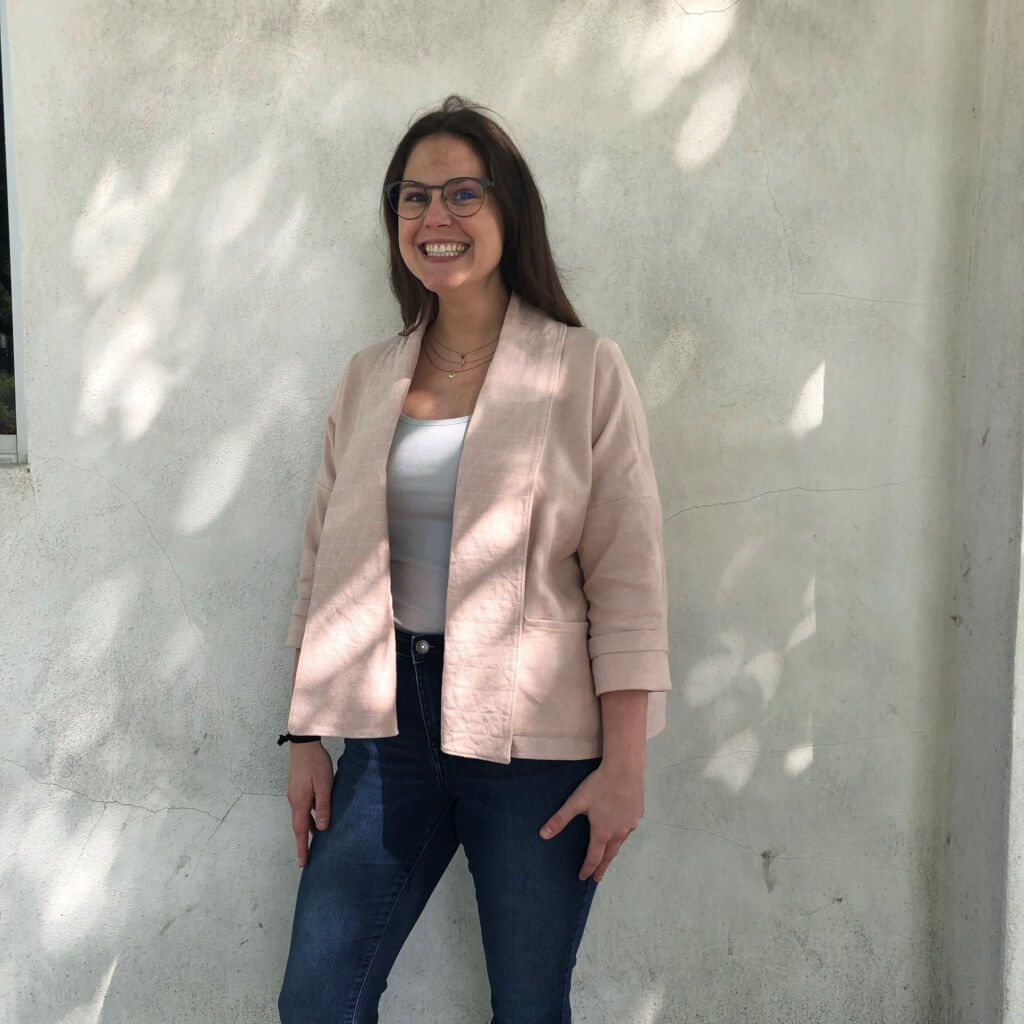 Laura with a handmade jacket!
What is the best part of your job?
By far, the best part of my job right now are my site visits. I am currently performing contract administration for the Cape Cod Community College Frank and Maureen Wilkens Science and Engineering Center and am making weekly trips to the site to monitor progress and meet with the team. Seeing a design evolve week by week is an opportunity not to be missed! My trips also act as an extra boost of energy and motivation each week.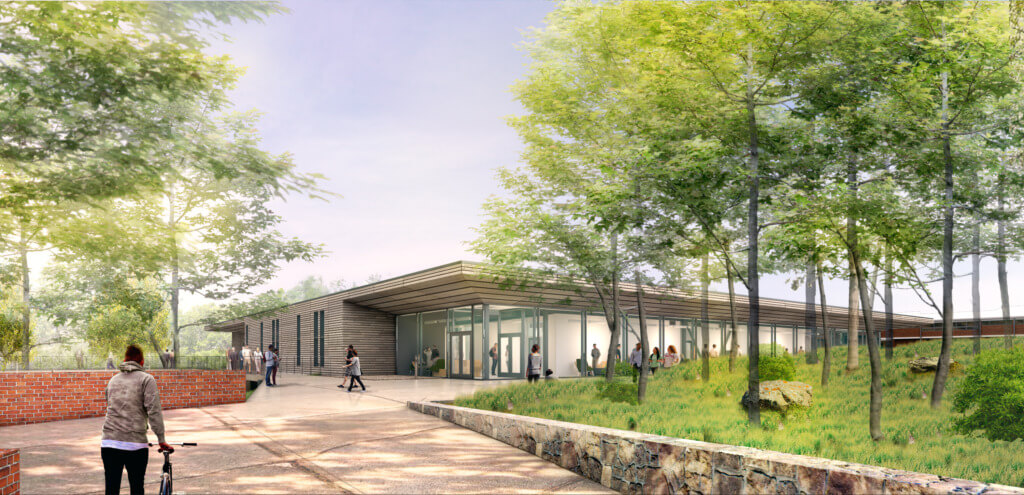 Rendering of Frank & Maureen Wilkens New Science & Engineering Center
What projects have you worked on and are currently working on?
I have mostly been working on the Cape Cod project since I started here three and a half years ago. I also worked on the University of Hartford Hursey Center during the construction documents phase. In many ways, these two buildings are "sister projects" and their similarities in size and siting are very interesting in comparison to the final resolution of each design. During grad school, I worked as a researcher focusing on sustainable techniques for informal land occupation and techniques for community empowerment. I spent two summers in Brazil working with communities and it was an incredibly moving experience.
Here is a peer review article about the project.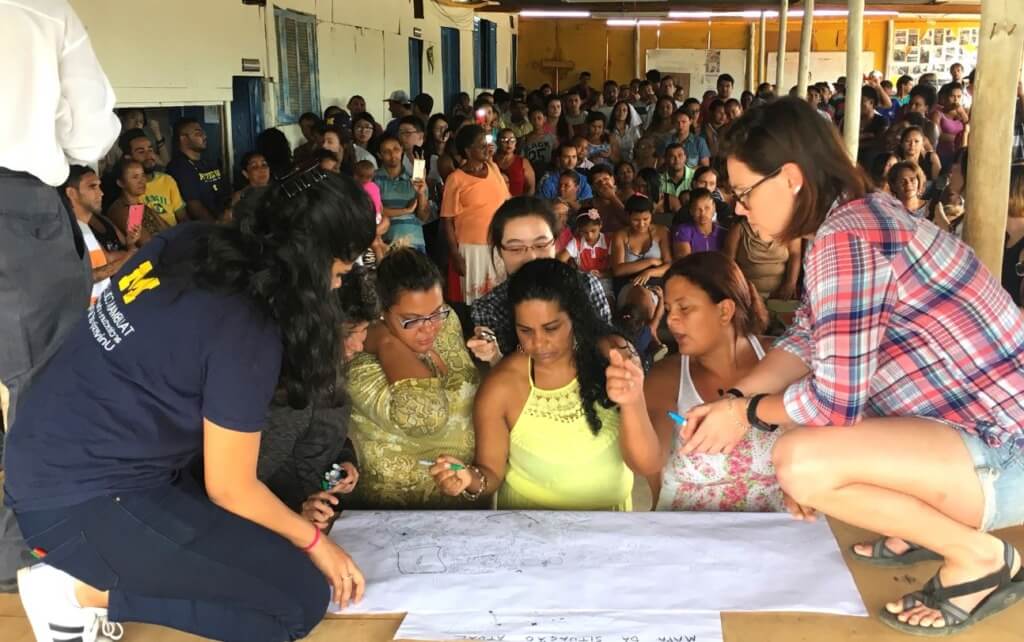 Community engagement in Brazil
What is the most important thing you have learned so far?
The most important thing I am learning right now is, frankly, how a building comes together. The whole dance of construction that marches along to the beat of schedule and budget while preserving the programmatic needs and design intent. On days it is going well, it is really a process to behold. On days that are a little bumpier, well, that is usually when I learn the most.
If you could take a month long trip anywhere, where would you go and why?
Honestly, I would rather sew for a whole month, is that too embarrassing to admit in public? I am really taken with sewing my own clothes right now. Sewing patterns and instructions are wildly similar to design drawings and specifications for buildings. Line type and weight, scale, details, preferred material types, sequencing, and turning 2 dimensional lines on paper into 3 dimensional results; it is all there! It is bliss to put on a good podcast, turn on my Singer, and toil away in my home studio.