While architecture and design are what we do, but more importantly it is our culture and the amazing individuals who truly embody Payette that make us who we are. Today, meet several of our architects and designers!
Interested in joining the team? Check out our current openings at: https://www.payette.com/careers/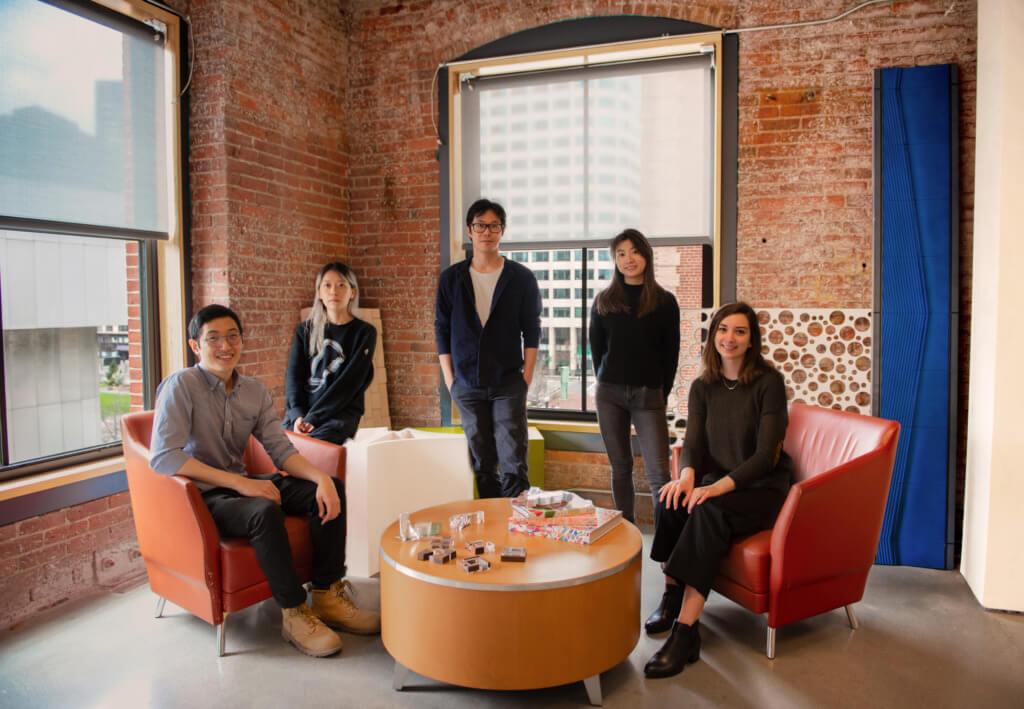 Payette Designers (left to right): Gunn Chaiyapatranum; Ruonan Liu, LEED AP; Yin Xia; Rebecca Hsu; Melissa Allen
What inspired you to become an architect?

ALISON DOBBERTIN, AIA, ARCHITECT Architecture starts with the letter "A", and it was at the top of the list of college majors. Luckily, it turned out to be a good fit for such a random choice!
LU ZHANG, AIA, ASSOCIATE The nature of the job, which is all about creativity, passion and working with talented people.
MICHAEL X NIE, AIA, ARCHITECT The nature of the job, being creative and seeing designs go from paper to reality.
PHILIPPE GENEREUX, AIA, SENIOR ASSOCIATE My father was a TV set designer, so I grew up surrounded by design magazines of the 80's and all the hand drafting tools you can imagine. I enjoyed drafting with my father when I was visiting his office. I started building models in high school.
YIN XIA, DESIGNER There are so many things that inspired me to become an architect that I can't name just one.
MELISSA ALLEN, DESIGNER Among many other reasons, the excitement of seeing something I designed come to life.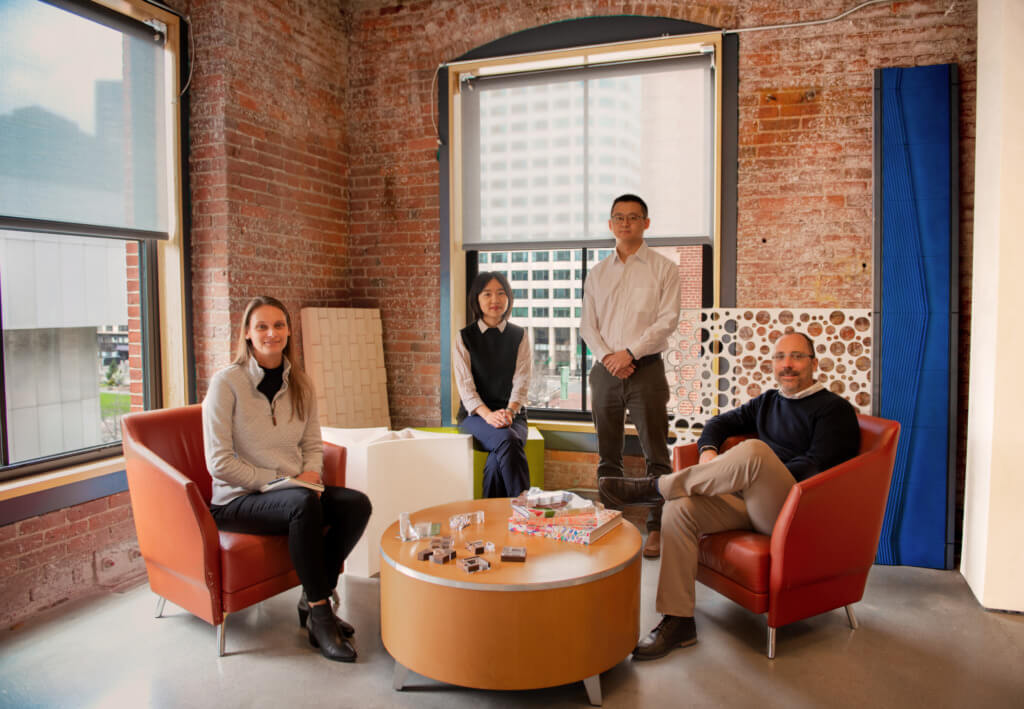 Payette Architects (left to right): Alison Dobbertin, AIA; Lu Zhang, AIA, Associate; Michael X Nie, AIA; Philippe Genereux, AIA, Associate
What is the best part of your career at Payette?

ALISON My favorite part of my time at Payette has been the knowledge sharing and design culture. I really love how our internal team members have been so willing to teach and discuss important design issues with each other so consistently. I feel I have learned a lot even in the short 6 months I've been here.
LU Being a part of the core team for two large scale projects, Boston College's 245 Beacon Street and Penn State College of Engineering's West 2 Building, working from the very beginning to the end of the design. It is incredibly rewarding to see the buildings get built.
MICHAEL I think some of the best parts of my job are the amazing projects, great colleagues and flexibility.
PHILIPPE Being able to collaborate with such an amazing group of people, all sharing the same goal of design excellence.
YIN Knowing that any line I draw on a paper with MORE consideration will become a reality with BIGGER benefit for the people who will use the building.
MELISSA All of the resources available to the staff – our library, mentorship opportunities, our model shop & fabrication team, the Young Designers Core (YDC), the licensing advisory, and so much more.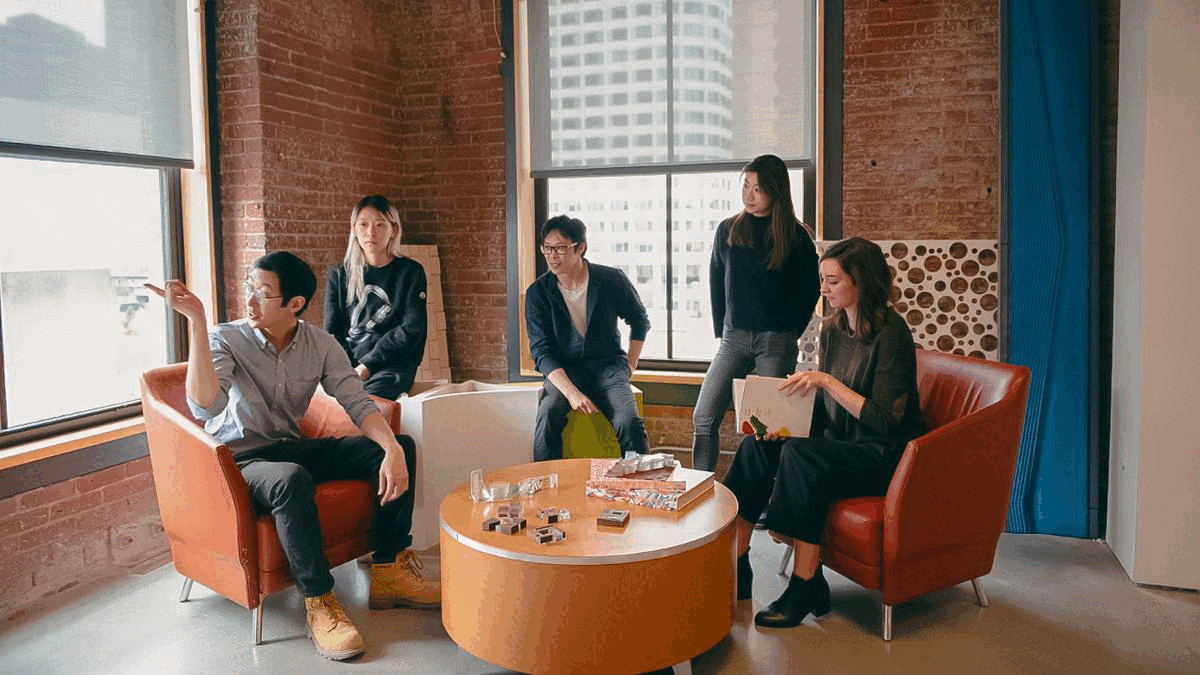 What is your favorite Payette event?

ALISON My favorite Payette event, generally speaking, is "Snack Tuesday," where different snacks are brought in each week and we can gather and mingle with each other away from our desks. But, my favorite singular event was the recent "Thirsty Thursday" presentation by Mark Scott about Dungeons and Dragons. There is something so interesting about how the hobbies we have can really influence and improve the way we work as architects.
LU Halloween, because we have the opportunity to channel our creative energy in an entirely different way!
MICHAEL It is hard to pick just one event – some of my favorites are the annual party because we have a chance to gather outside of the office and have fun, "Thirsty Thursdays" because there is always an interesting conversation or presentation, and the Alcove Discussions because it's a chance to learn about other projects being worked on around the office.
PHILIPPE Our Alcove Discussions, which are regular events where teams present and discuss the projects they are working on. It is a great way to learn about all the other work happening in the office outside of my own projects.
YIN I really enjoy the Meet the Materials hosted in the library where we have a chance to learn about new products, and of course "Thirsty Thursdays."
MELISSA That's easy, Thanksgiving!