We are a collaborative architecture and planning firm that strives to create boldly original buildings for science and healthcare that are as profoundly humane in their accommodation of needs as they are pioneering in their pursuit of environmental performance. It is with great pleasure that we announce the following promotions to Associate Principal / Director. These individuals reflect the wide-ranging areas of expertise and talent required across the firm for us to continue to refine the craft and quality of our practice. Please join us in celebrating their achievements.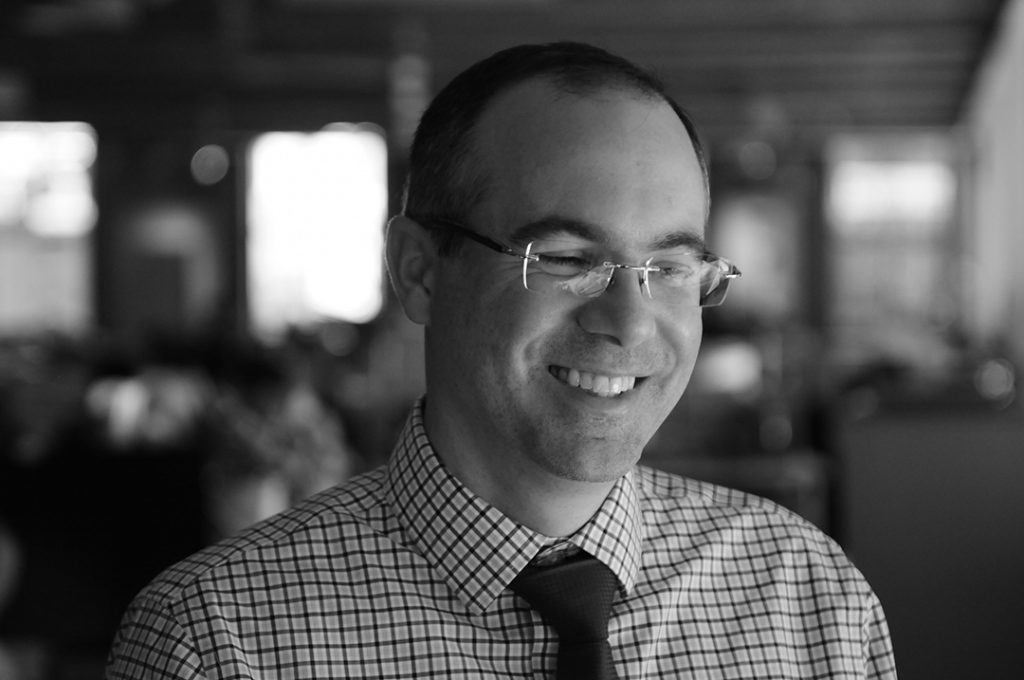 Since joining Payette in 2001, Ron has consistently brought a high level of design excellence to complex science and technology projects in research and education. With an exquisite attention to detail as Project Architect and Project Manager, his work ranges through planning studies, renovations and new building projects. Having recently completed a nearly ten year effort at Williams College for the new Wachenheim and Hopper Science Centers, he now leads the Caroline Kimmel Biomedical Research Building and the Alumni Hall Renovation project teams for Jefferson University.
Many additional projects have benefited from Ron's steady hand and steadfast leadership, including lab renovations at Yale University, the Renova Building fit-out and the new main University Building for Skoltech, the Ohio Wesleyan University Science Center, Harvard University Allston Science programming, Harvard Sherman Fairchild Renovation, the MIT PDSI project and the Johns Hopkins University Broadway Research Building.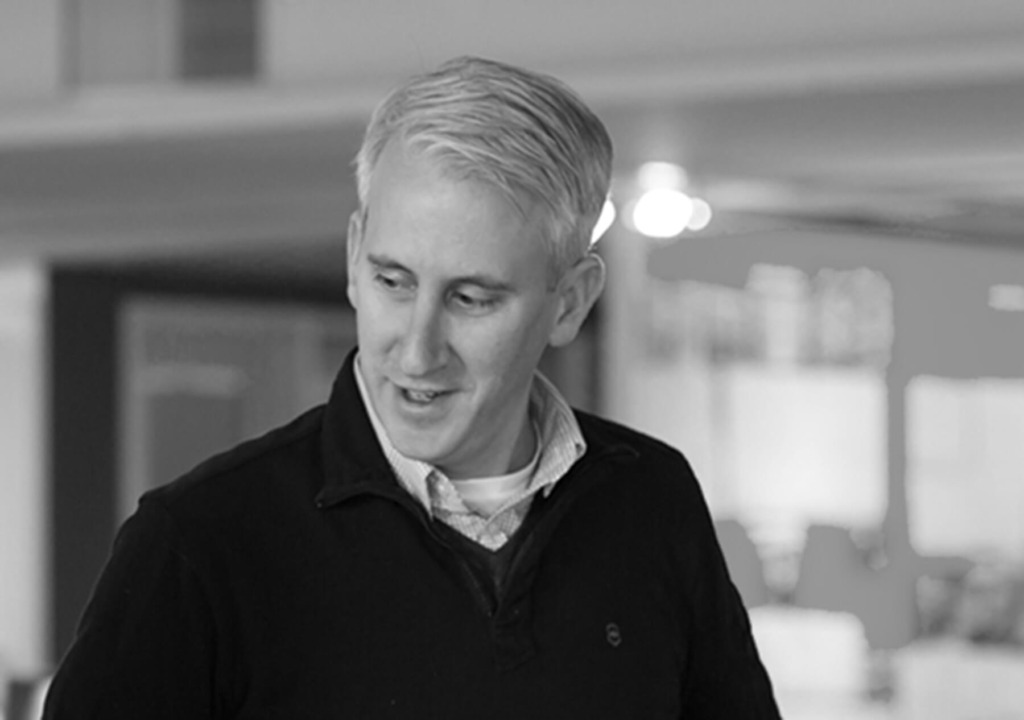 Joining the firm in 2009, Chris has brought a careful design sensibility to his project work. His excellent leadership as Project Architect on the New Inpatient Building at BIDMC streamlined both the schedule and budget, allowing for an expansion to Radiology Department. He is currently the Project Architect for a new inpatient building addition for a hospital in New York State.
He has worked on numerous projects while with Payette, including leading the Alexandria team's collocation design-assist process. He led the documentation and design coordination for the 5.6M SF Fifth Xiangya Hospital in China. Chris was also the Project Architect for Dartmouth-Hitchcock Medical Center's MRI Addition, the exterior design of Boston Children's Hospital's Mandell Addition, and the initial Ambulatory Care Building design for BCH Needham. He is an active mentor in the ACE Mentor Program for high school students interested in careers in architecture, construction and engineering.
MARY GALLAGHER, IIDA, LEED AP ID+C
Promoted to Director of Interior Design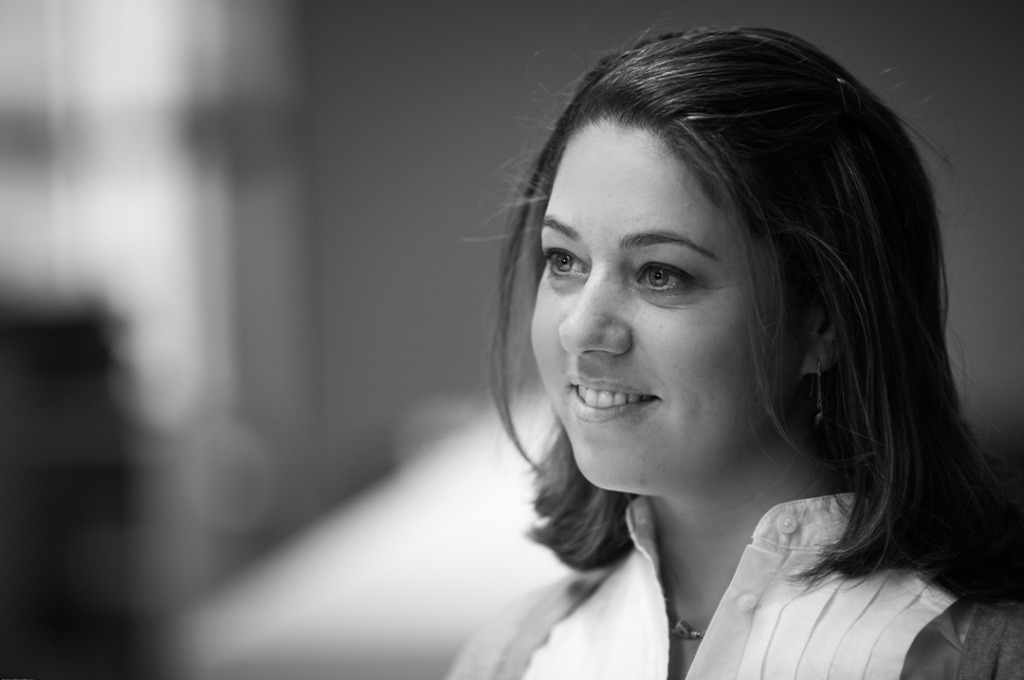 As a valued team member since 2001, Mary's passion and commitment have led her to a position of senior leadership. She has played an integral role in many of our seminal award-winning projects and embodies the core values of the practice. Expanding the influence of interior design, Mary is often involved with our clients starting with programming, space planning and the development of workplaces that reflect new cultures and new hybrid workforces. Her influence has spanned the practice from design to building science and firm culture, representing the core of an interdisciplinary office. As the leader of the Interior Design Group, Mary has shaped its character, values and collaborative approach. She has created a workplace based on mentorship where her team can learn and grow as they assist design teams throughout the office. She is responsible for setting design vision and coordinating the efforts of her staff, ensuring they are integrally engaged within their project teams. Mary is a strong proponent of utilizing healthy materials in our projects and is a member of our Materials Working Group.
DIANA TSANG, AIA, LEED AP BD+C
Promoted to Associate Principal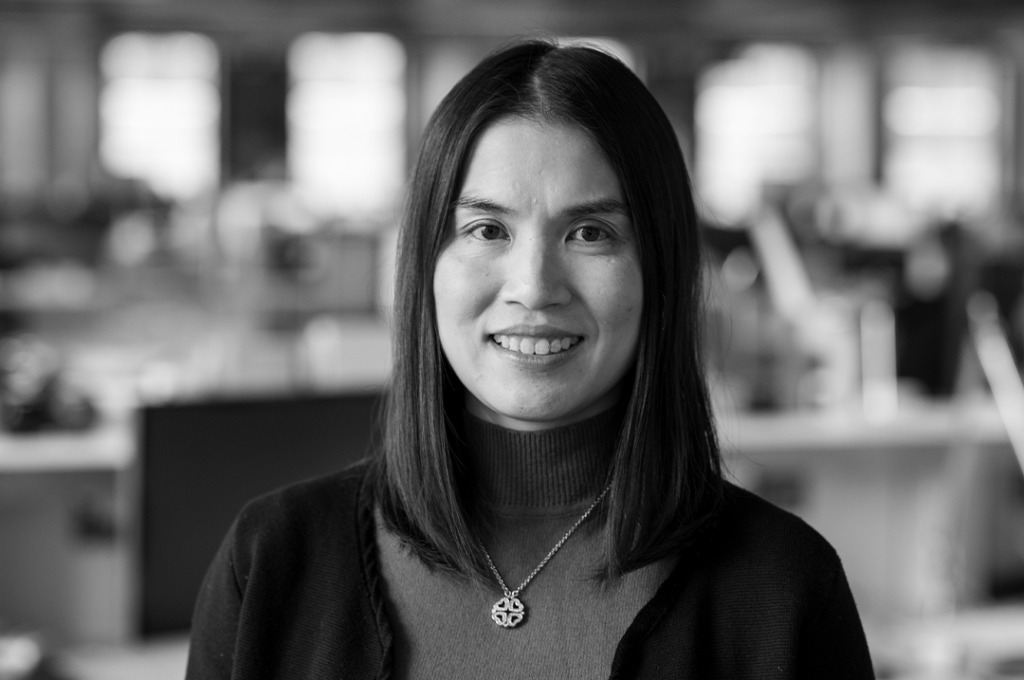 Since joining Payette in 2004, Diana has worked extensively on projects that merge research, technology and campus identity. Her work often involves strategic space planning and thoughtful design for intense and complex programs. Diana has been a key team member on multiple healthcare, higher education and research projects at Yale, Gordon College, Wheaton College, Boston College, UAB, NUIG, Thomas Jefferson University Hospitals, Brandeis University, Tufts University and Boston Children's Hospital. She believes that understanding the needs of the users is critical in every project phase and key to its ultimate success.
Diana has lectured extensively at ABX, SCUP, I2SL and Tradeline on topics ranging from smart flexibility in laboratory design to how a human centered design process can lead to equitable interdisciplinary STEM facilities. She is also a dedicated mentor to the young designers in the office.