The soul of our practice resides in its people, and we are always looking for ways to cultivate emerging talent and professionals; we enjoy an active internship program year-round. This summer, our office is filled with a lively cohort of talented interns from both nearby and all around the world. Meet them below! Part 2 of 3.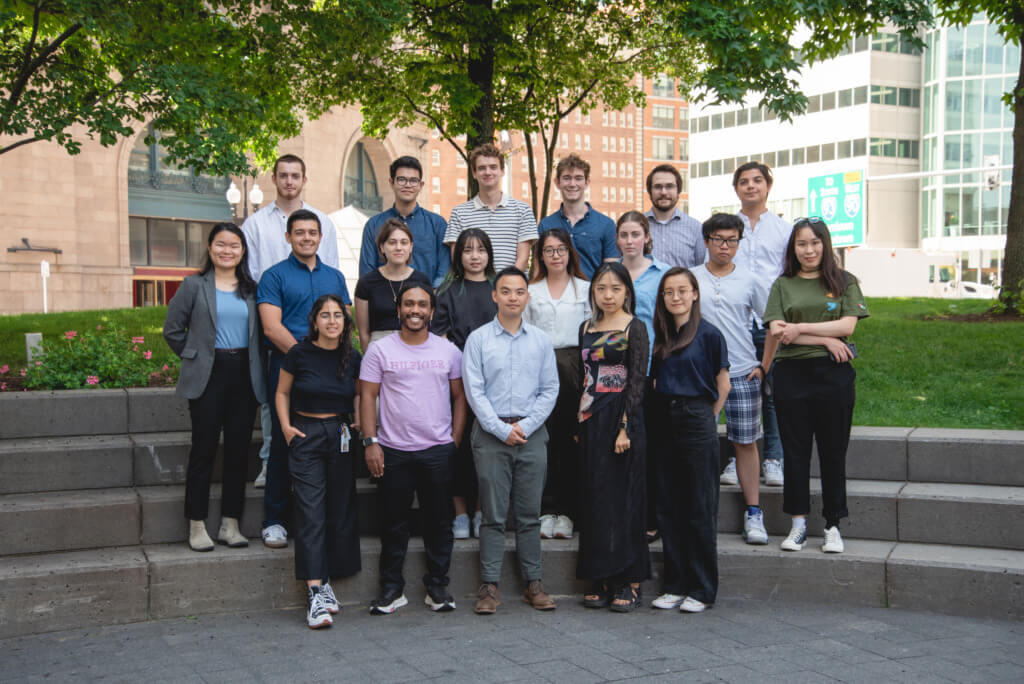 I am a third-year Master of Landscape Architecture student at Harvard University, Graduate School of Design. I have a background in architecture, as I did my Bachelor of Arts degree in specialist architecture studies and minor in visual arts at the University of Toronto, Daniels Faculty of Architecture and Landscape. My current studies and practices focus primarily on the hybrid landscape and its impact on human activities. I look forward to pursuing my landscape architecture studies by using new technologies for environmental simulation during my final year. I always enjoy reading and playing PC or mobile games when I leave my desk for a break. I also do some digital illustrations for fun by using tablet sometimes.
I am entering my second year of graduate school at Rice University pursuing my Master of Architecture. I have a B.A. in Architecture with a minor in Urban Studies from The University of North Carolina at Charlotte and an Associate in Arts from Central Piedmont Community College.
While at UNC Charlotte, I had opportunities to study abroad in Tokyo, Japan and work as a student research assistant for the Integrated Design Research Lab. The lab focuses on advancing applied architectural research through evidence-based investigation. From these experiences, I am interested in incorporating research into practice as my time in the lab showed me the value of research in architecture. The research I was involved in was A Photocatalytic Building Façade for Improving Urban Air Quality which I presented at the ACSA110th Annual Meeting.
Outside of architecture, I enjoy watching documentaries, learning about new tech, visiting museums, trying new places to eat and traveling. Before I began at Payette, I received a travel fellowship from Rice Architecture to travel to Denmark, Sweden and Norway – specifically Copenhagen, Malmö, Stockholm, Oslo and Aarhus – documenting over 25 projects focusing on how the Nordic countries embody sustainability in architecture.
I am rising high school senior at Boston Latin Academy. I am interning at Payette through the Boston Private Industry Council (PIC). Although I am not studying architecture, I am interested in learning about the impact that the built environment has on community and the way people experience space. In my free time, I enjoy listening to music, running and trying new boba places with friends.
I am a rising thesis student from Frankfurt, Germany currently pursuing a Bachelor of Architecture at Virginia Tech. Last fall I participated in Payette's Open Lab Boston and am excited to be back in the office. Within architecture I am interested in adaptive reuse, new material uses and studying the built environment's political and social impacts on communities. I love hiking, climbing and reading outside around Cambridge this summer.
I am entering my third and final year in the Master of Architecture program at the Yale School of Architecture. As I have gained experience studying and working in the field, I have come to appreciate the interdisciplinary nature of architecture and its ability to interact with and respond to a wide variety of scales, concepts and people. Outside of architecture, I enjoy cooking and playing the violin.