Dana-Farber Cancer Institute Chestnut Hill opened its doors to patients on January 28th. The new 140,000 SF treatment center is located in the LifeTime Center on Boylston Street in Newton, MA (formerly the Atrium Mall). Designed to provide patients and families a dignified and safe environment for cancer treatment and care, the central theme of the design is warmth and the healing power of nature. Every space, for both patients and treatment teams that provide cancer care, takes advantage of natural light, transparency and views while still providing privacy.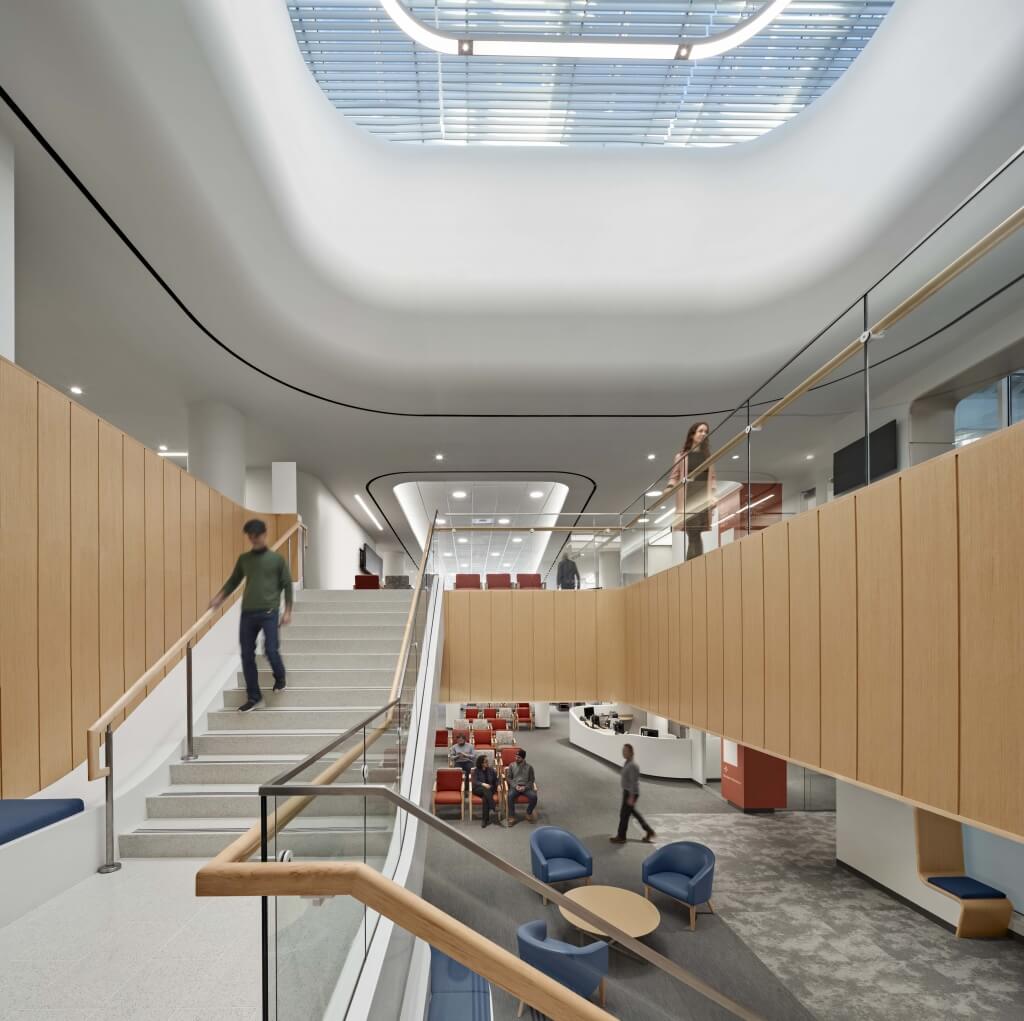 Like a heart, a new central stair becomes a key wayfinding element of the project. A bench integrated into the landing comes from a design team member's experience with a family member's successful battle against cancer. She often found strength in the ability to keep doing as many normal life activities as possible, but would sometimes need a place to rest. The new bench elegantly allows patients this option, or simply permits patients, families and staff to find a moment to enjoy the dappled sunshine from the skylight above.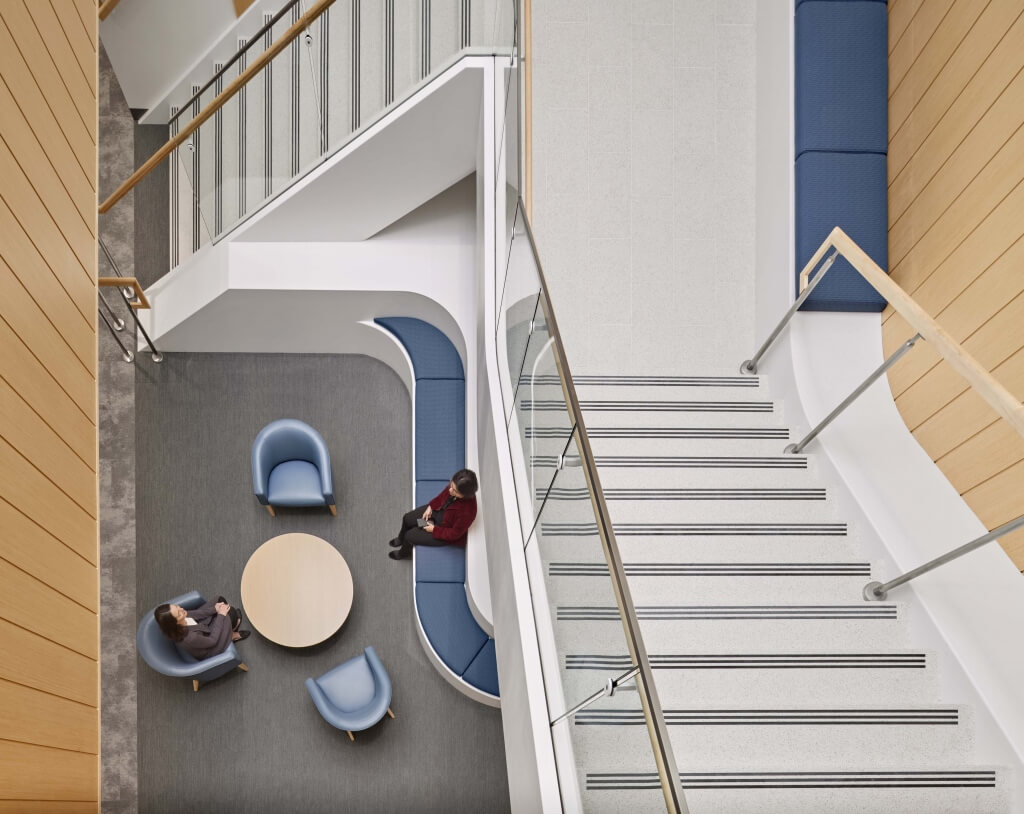 The design incorporates a number of features to enhance the patient experience. Curved wood panels define sheltered personal spaces in each infusion bay and also wrap the new benches that surround the central atrium. A system of custom graphics, signage and wayfinding devices guide patients through their visit and coordinate with the overall color and material palette.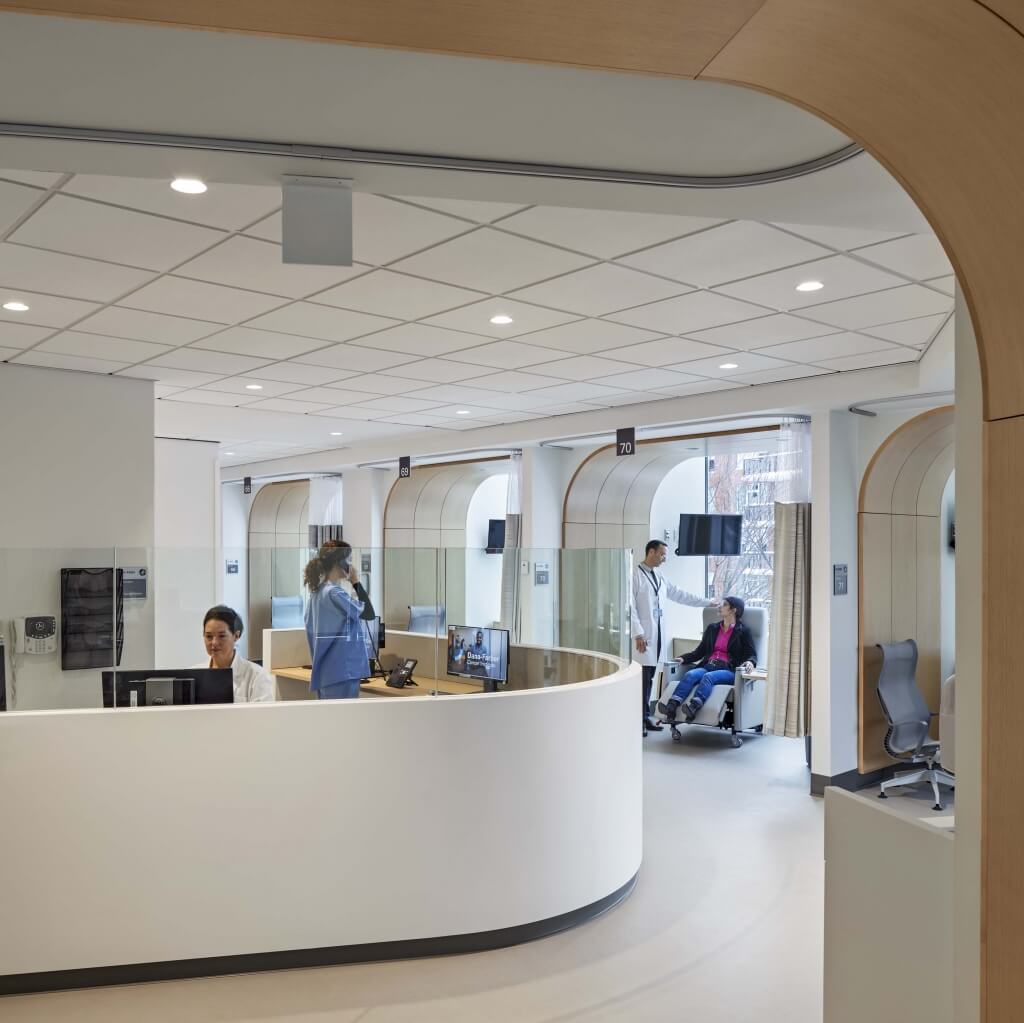 This new facility is the largest expansion in Dana-Farber's history, providing all components of cancer care with their associated support functions and amenities – including access to clinical trials. The site is easily accessible to patients in the Metro West area and beyond, easing congestion and travel stress to the main Longwood Medical Center campus.