Visible before even entering the building, the underside of the Hanging GPC is present from multiple levels and locations throughout the Penn State College of Engineering West 1 Commons. It provides a canopy for students to work and collaborate under in an open seating area on Level 2, while the balcony extents and floor voids below it are curated to allow views of the undulating form at specific moments from Level 1 and the Basement.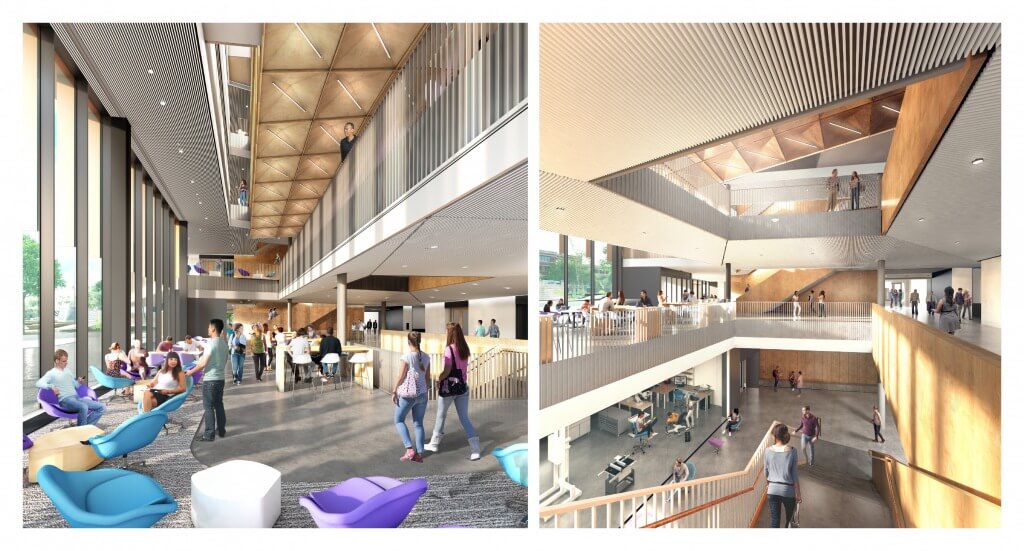 The ceiling is comprised of a series of orthogonal, bi-directional ribs that define the bounds and extents of the coffer infill panels. Each rib has a unique curvature and when all the ribs are compiled into a grid, they define the undulating substructure of the Hanging GPC ceiling.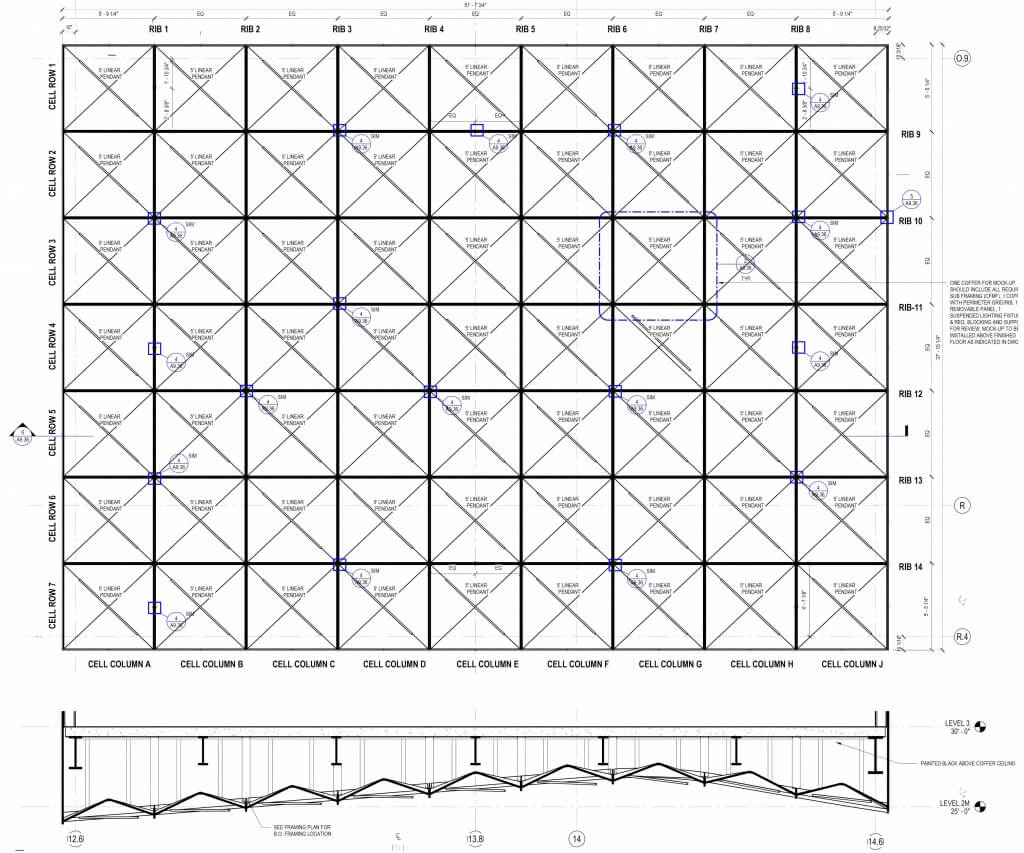 The subsequent grid, as defined by the series of ribs, becomes the template for the coffer infill panels. Each coffer contains four triangular panels – each unique in their geometry. Half of these panels are fixed while the other half are removeable for servicing the building systems located above.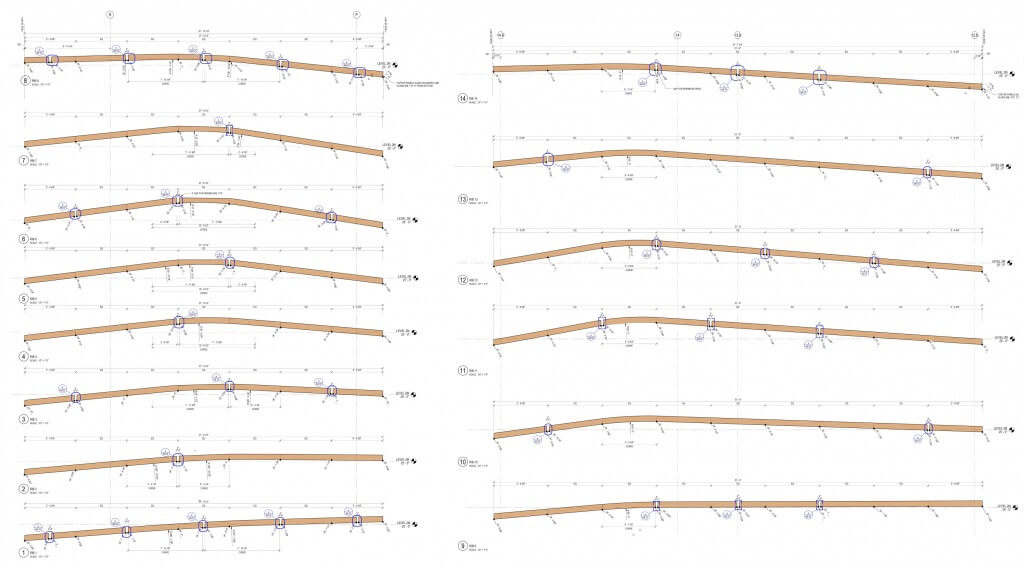 Within each coffer is suspended a linear light fixture that bisects the coffer along its diagonal and follows the geometry of that diagonal in its z-direction. The light fixtures are indirect-direct and thus function both as lighting sources for those underneath and as instruments to highlight each coffer's geometry.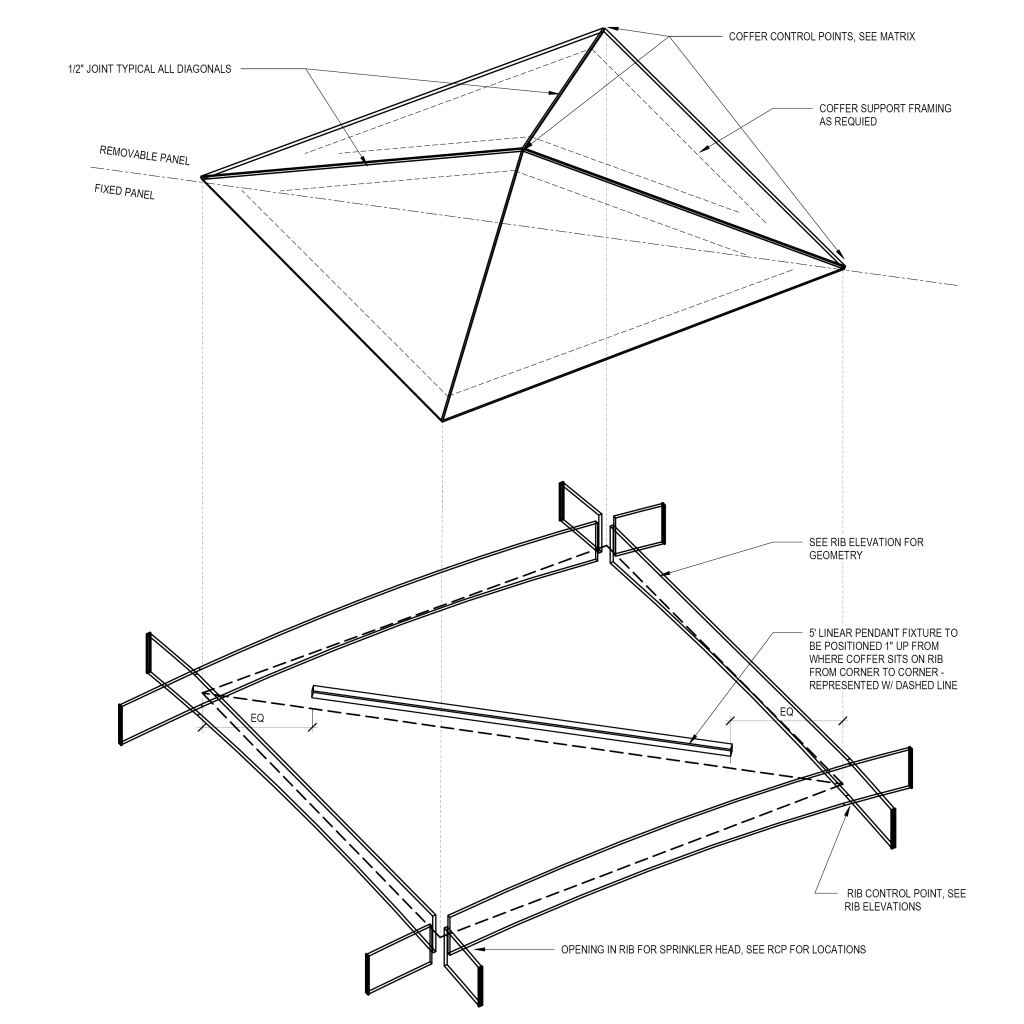 The fire protection system is designed into the ribs, with sprinkler lines located above the ceiling panels that drop down into view only at specified head locations within the ribs. This strategy keeps this necessary system discreet and minimally noticeable from below.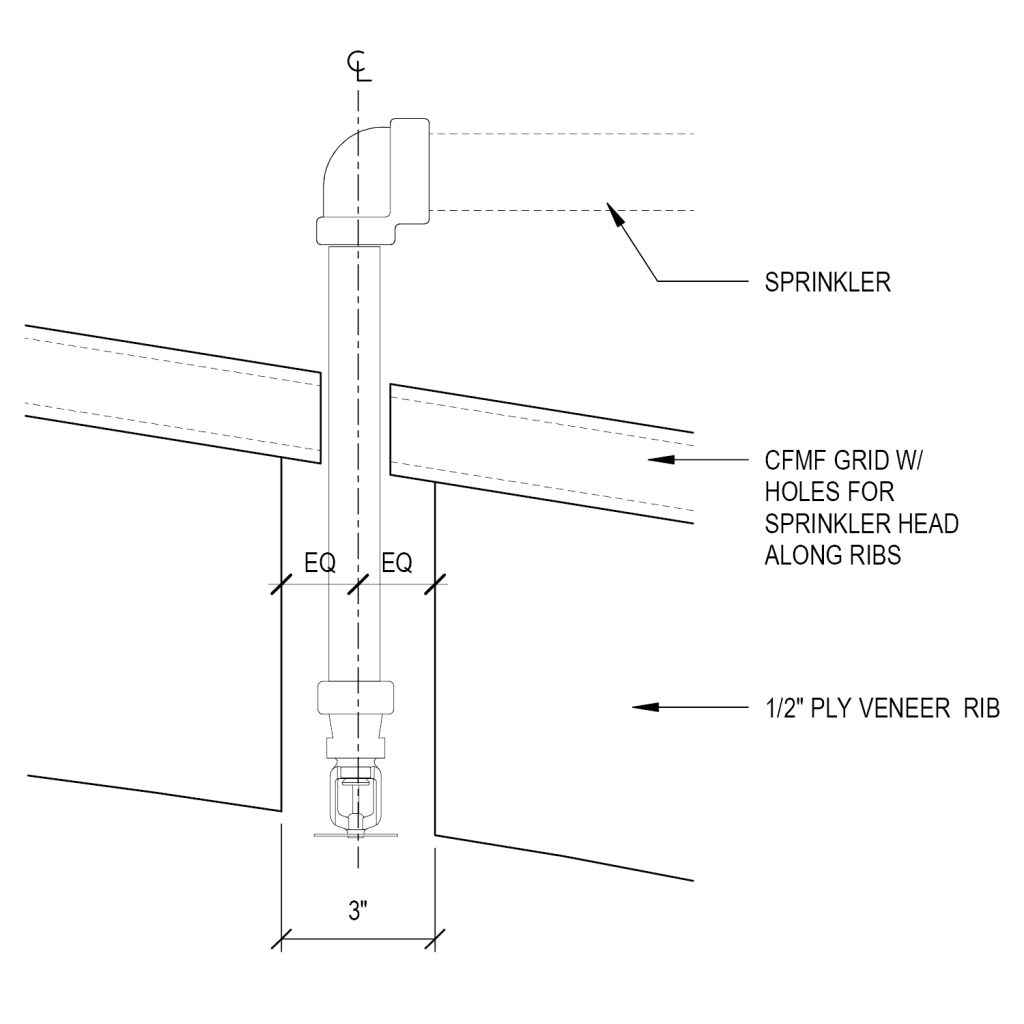 The series of axons below relays the layers involved in the makeup of the Hanging GPC ceiling, from structure to light fixture.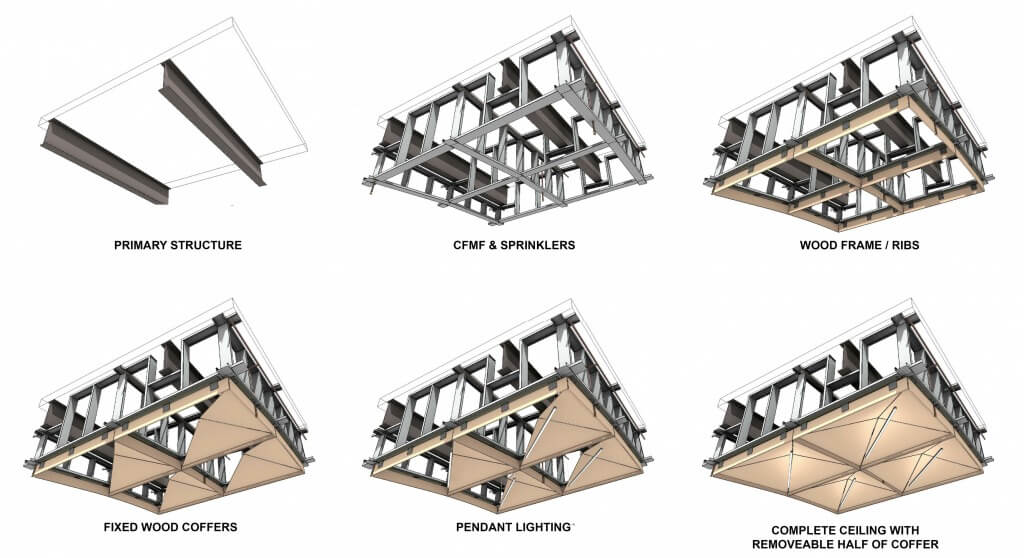 You can read Part 1 of this series here.