The "Hanging GPC" is a multistory event whose presence is felt throughout every level of the Pennsylvania State University's new College of Engineering West 1 Commons. The wood clad structure contains two classrooms, one stacked on top of the other on Levels 3 and 4. Each classroom supports 80 students and operates as both active learning and lecture teaching environments. The sides of this large box are clad in wood paneling and the underside is a sculpted, undulating surface comprised of 63 coffers, all of which have a completely unique form.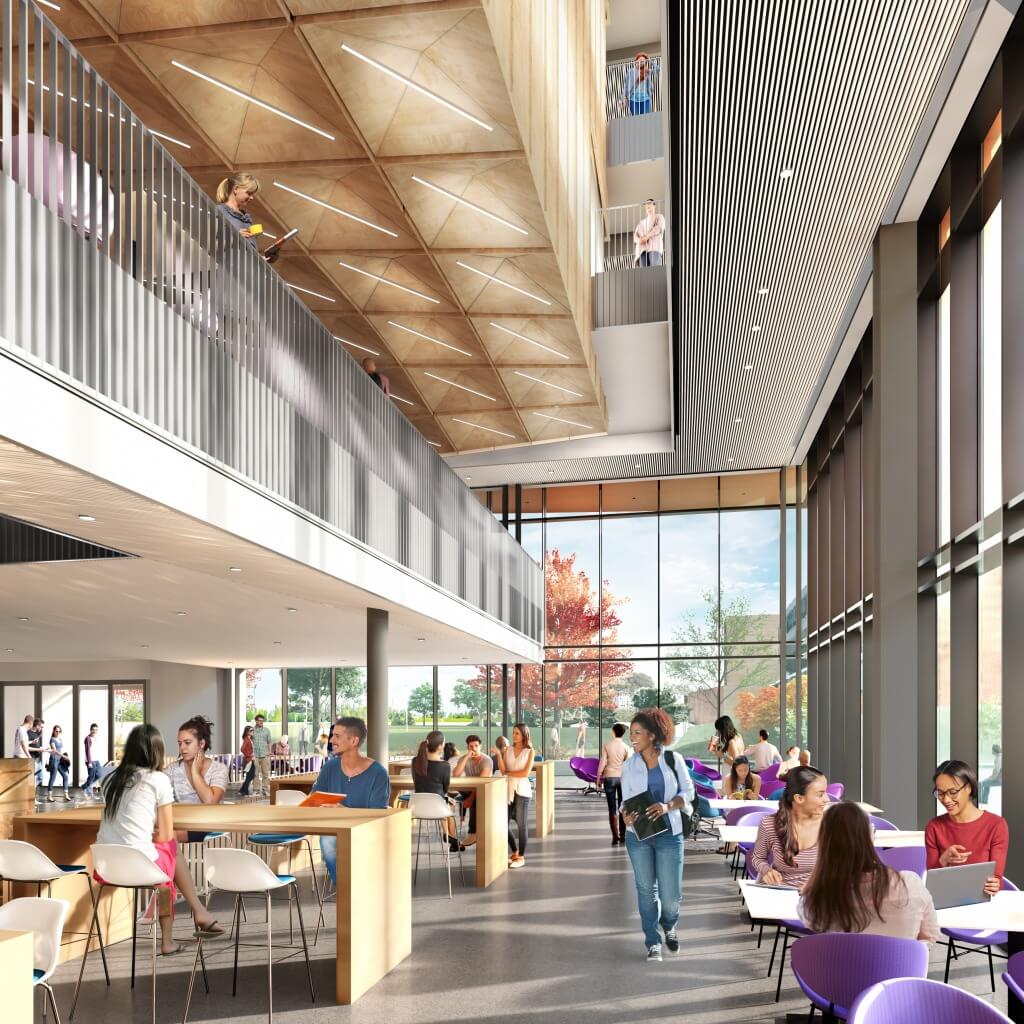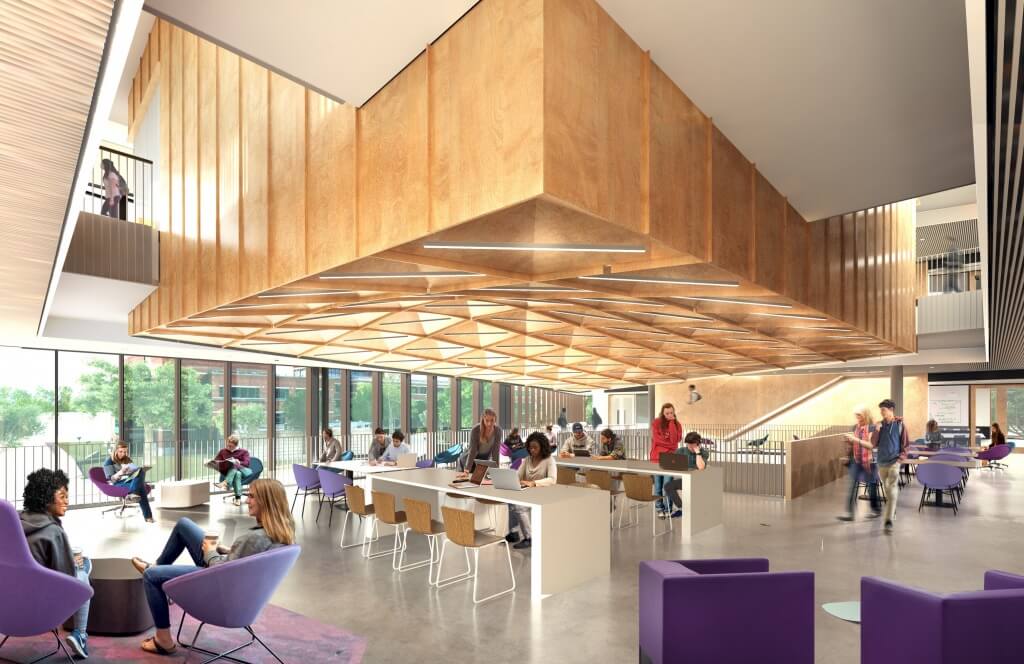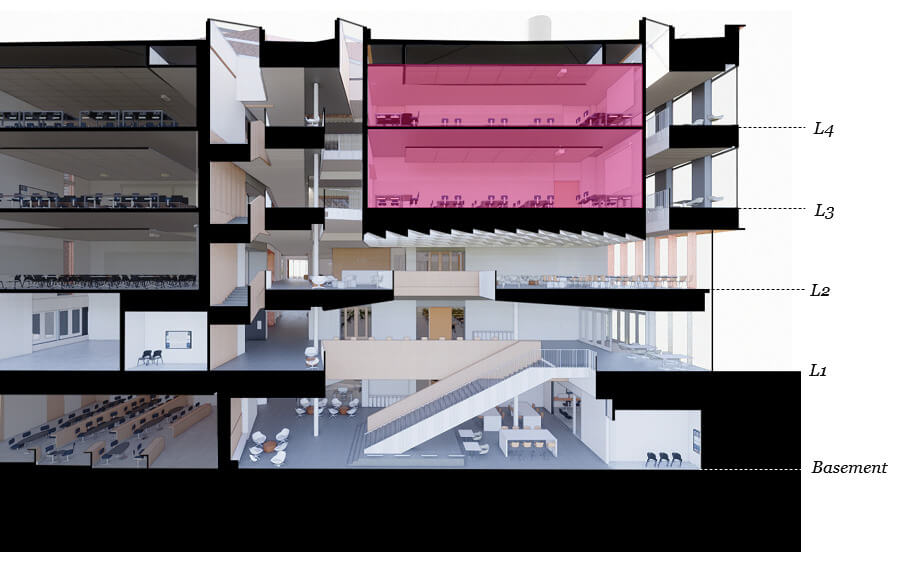 The Hanging GPC was designed to be the major moment in the Commons, and as such needed a strong formal language. It is an object suspended within the middle of the building's most active spaces. The objectification of this box is enabled by minimizing its contact with other building components, including its underside. The underside is over 51 feet wide and 37 feet deep and acts as a canopy over the open seating area of Level 2. To keep the Level 2 space open and free of columns, the box's vertical load is supported by two 4-foot-deep box girders embedded in the roof. From those robust members are hung the steel sections that support the floor beams at Level 4. Another set of steel sections and floor beams hang from that and comprise Level 3.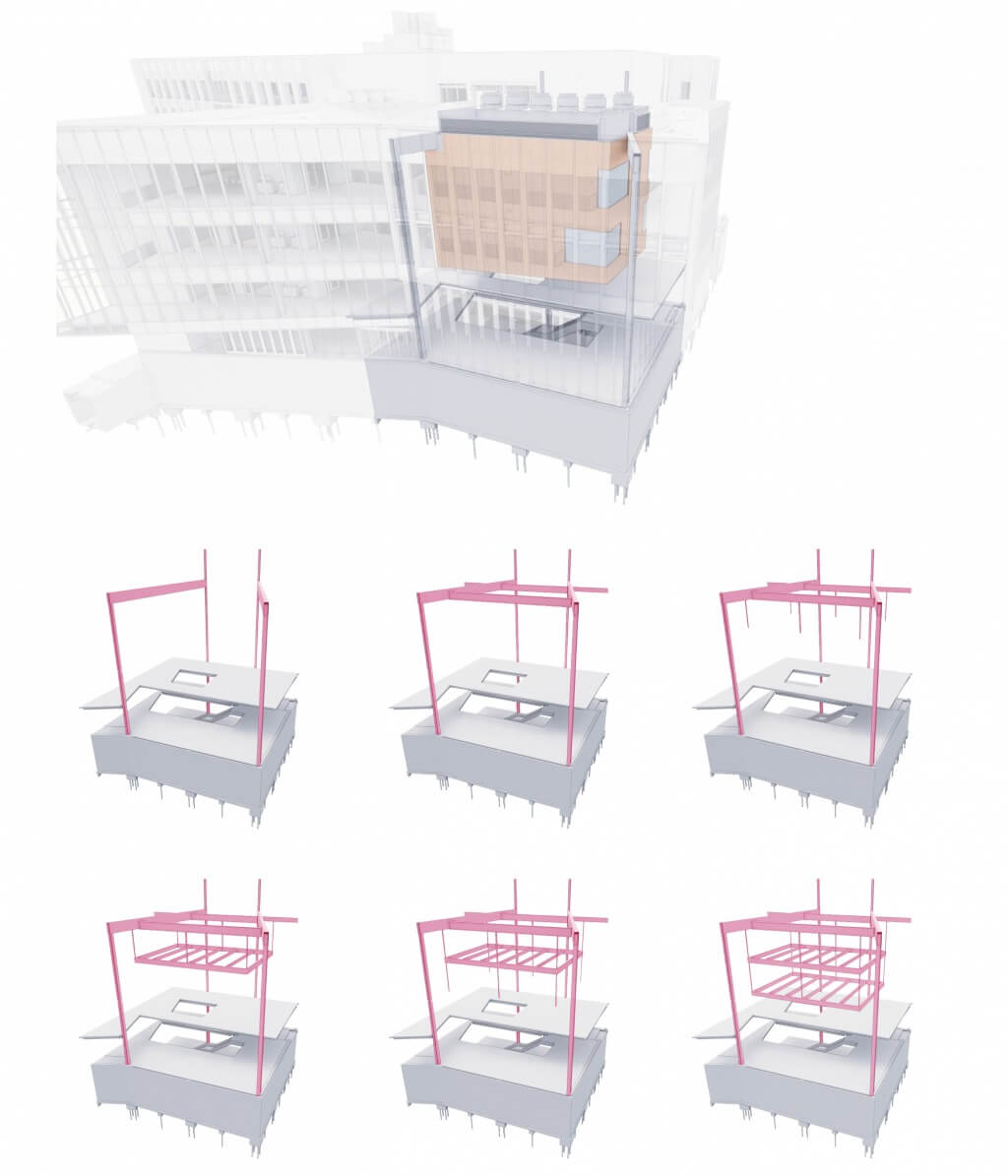 There are limited points of contact in the plan. At the roof, skylights provide daylight and float the box from the building while also providing a vehicle for atrium smoke exhaust. Structurally at Levels 3 and 4 the intermittent 'bridges' provide lateral stability while connecting the floors to the GPCs for access and egress. They also allow conduits for mechanical, electrical, and fire protection systems to be run into this overwise freely suspended structure.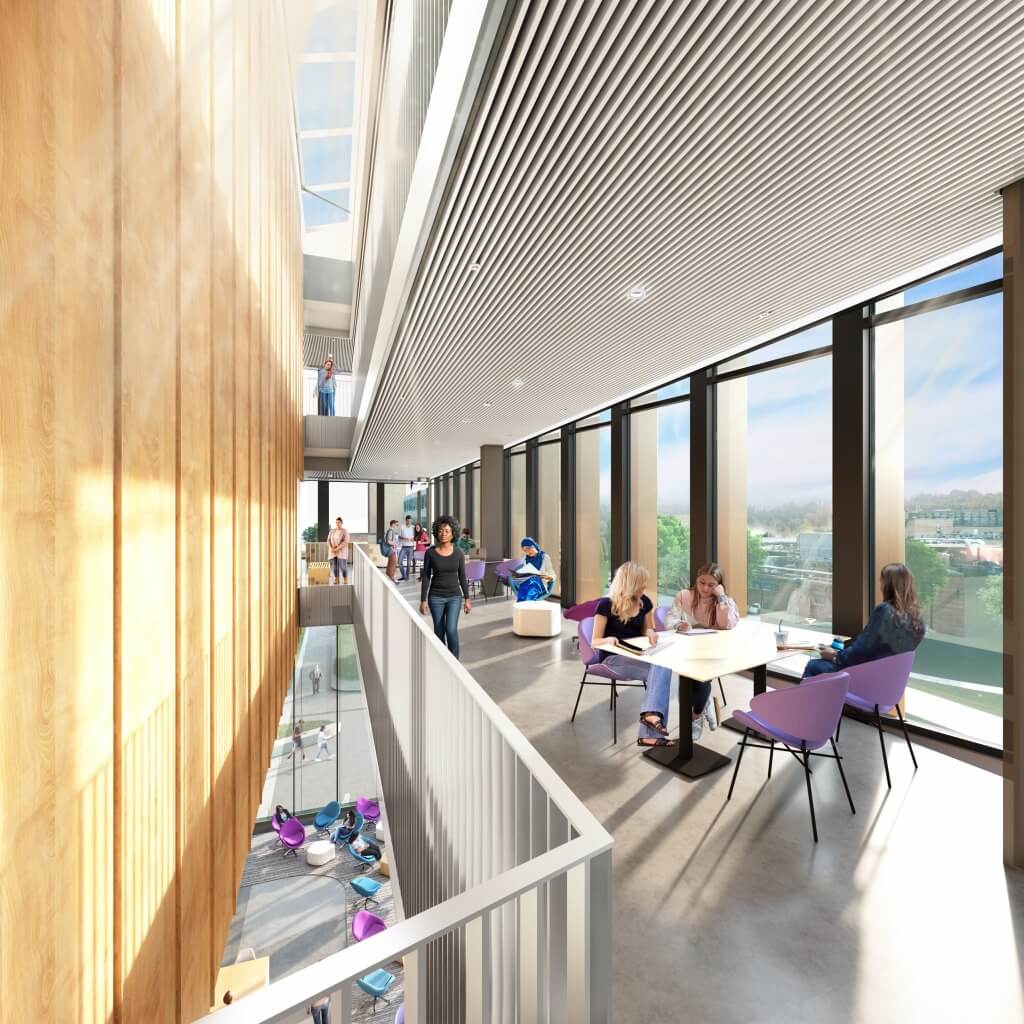 And that is how we hung the Hanging GPC.