Our OpenLab Boston team recently returned from a trip to Blacksburg, VA where student work from our Fall 2022 Oasis Studio was exhibited at the Virginia Tech School of Architecture and Design. The striking collection of work filled the gallery with drawings, models and large-scale mock-ups.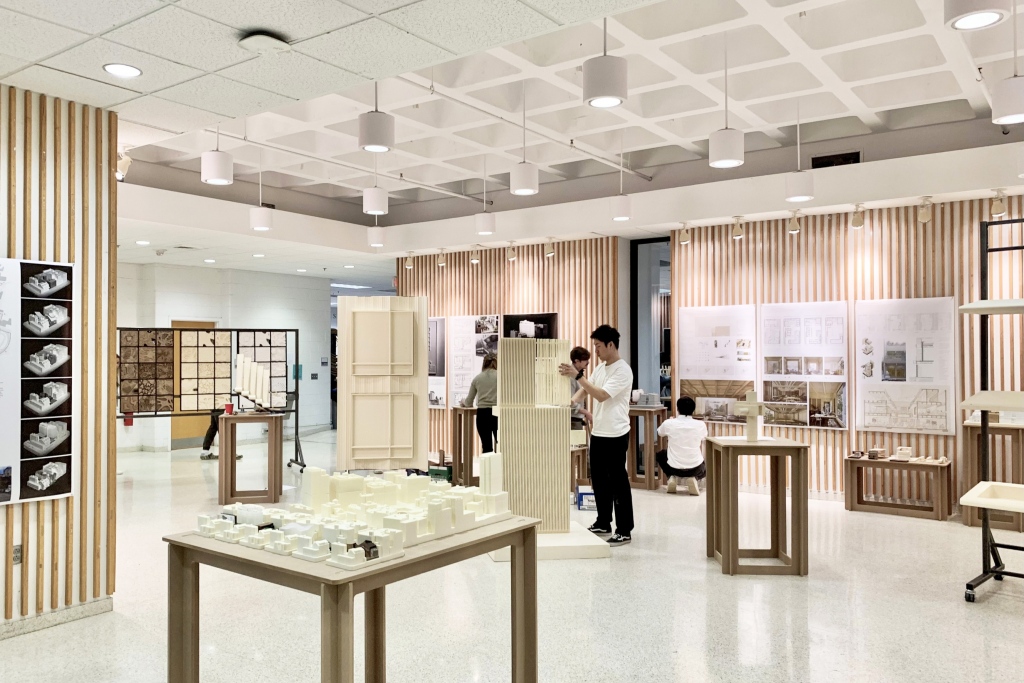 For the past two fall semesters, we have hosted a full studio in our Boston office, where students work side-by-side with our designers and architects. The program positions a Comprehensive Studio, Digital Building Technologies course and Professional Practice seminar as a packaged learning opportunity in which each class supports and reinforces a holistic curriculum. Emulating our design approach here at Payette, students use models and mock-ups as both a vital component of the design process and a powerful way to convey intent.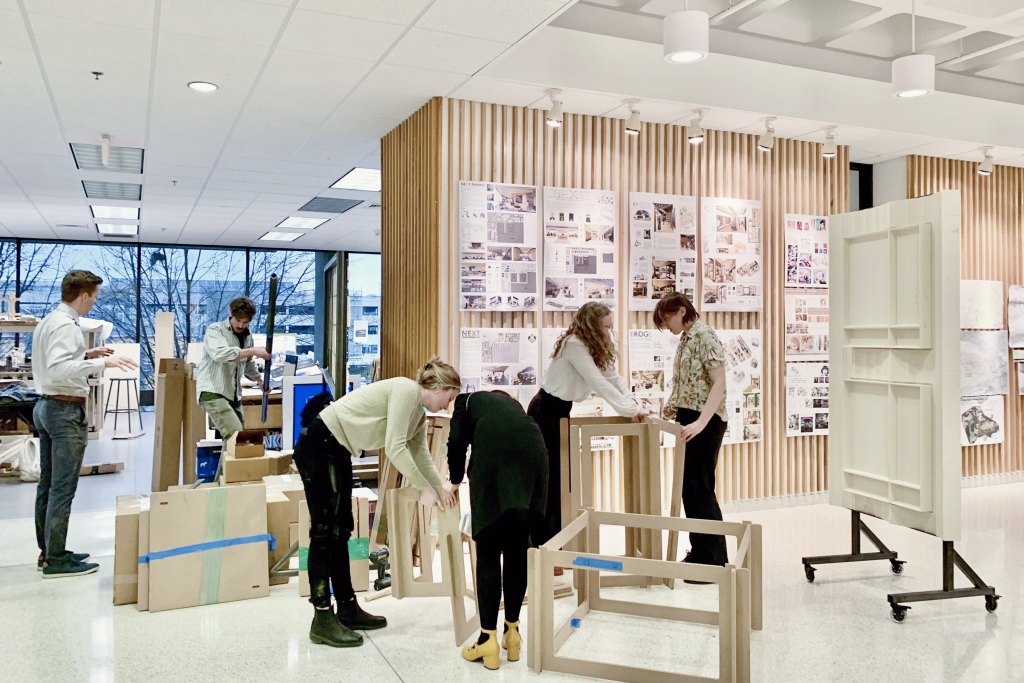 Program alumni joined last semester's students to install the exhibit – an affirmation of the broader lineage we are establishing with this academic collaboration between Payette and the Virginia Tech Center for Design Research. In that same spirit, our team met with next fall's studio cohort, laying the groundwork for their semester embedded in Payette's office later this year. Making the most of our time in Blacksburg, the school scheduled a lecture by Parke MacDowell to first-year students on the theme of shared agency and Laurie Booth led a gallery talk positioning the work of the Oasis Studio.