Nearly two years after our first exhibit at Virginia Tech, we returned to Blacksburg with a truck loaded with models, furniture and artifacts. This time, the content was not about Payette, but instead work produced from our ten students who were part of the inaugural OpenLab Studio in the Fall of 2021.
We worked with our students to curate a collection of drawings and models from their semester at Payette. The experience of distilling the body of work allowed us a chance to zoom out and reflect on the broader themes and lessons of the semester. We brought not just the final, refined models but everything from the crudely carved foam study forms to the failed 3D prints.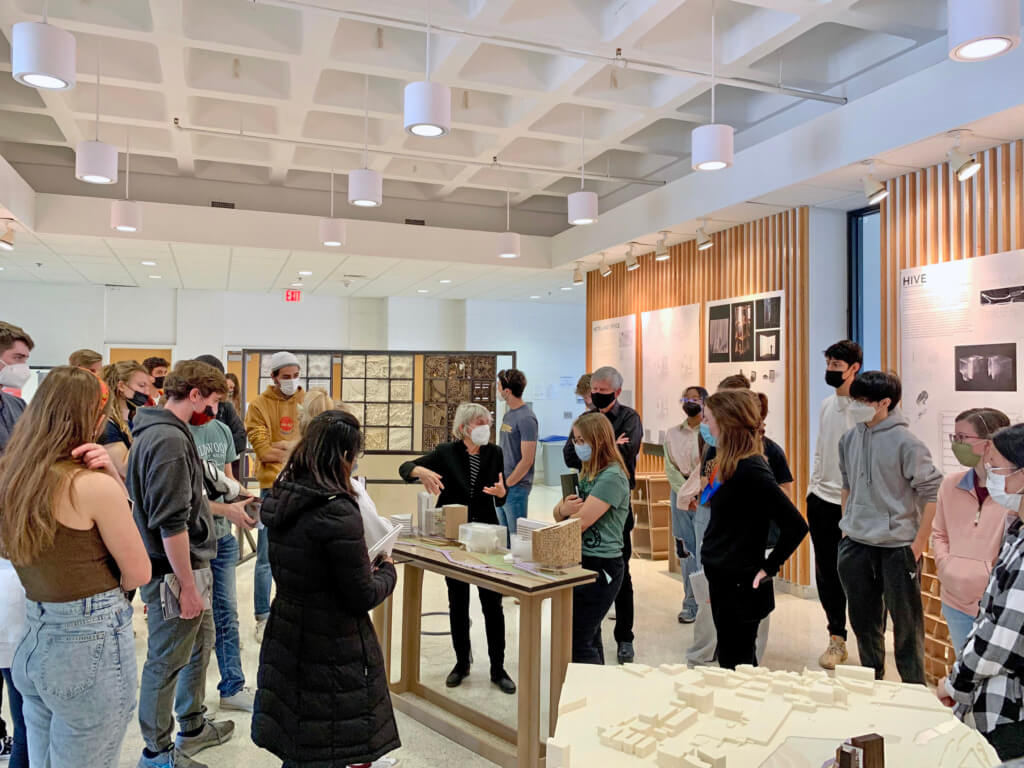 With the walls hung, tables assembled, and models unloaded, we began part two of our visit: a series of workshops and lectures with students across the School of Architecture and Design. Our topics focused on themes of fabrication, computation in practice and a skillshare on techniques for clarity in digitally modeled drawings. We engaged with architecture, interior design, landscape architecture and industrial design students ranging from undergraduate first years to masters students.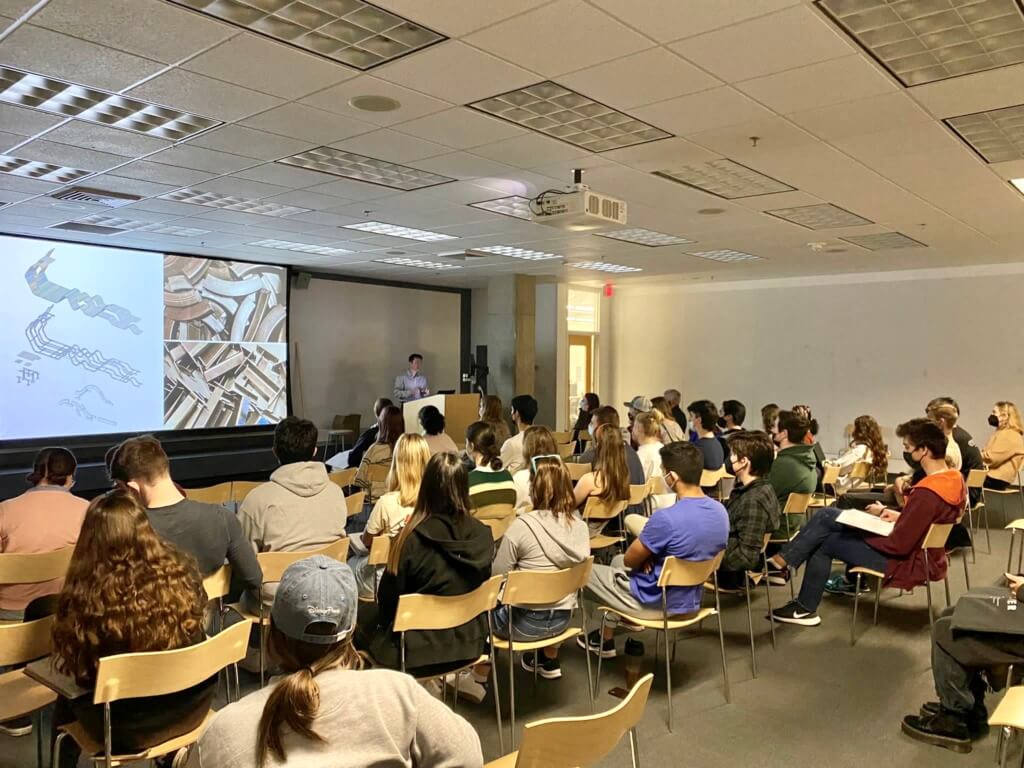 Parke MacDowell lectured on our design approach and ethos at Payette, weaving together stories from practice and technology tutorials.
We were honored to also participate in two Lobby Talks, a longstanding tradition at the school, where all students are invited to gather in the lobby to listen and engage with the work displayed. Watching students linger and crouch around the models, craning their necks to look deeper into the form enforced our belief in the power of a physical object in communicating an idea. Standing in the lobby surrounded by students, we were reminded just how deeply working with students fuels our practice.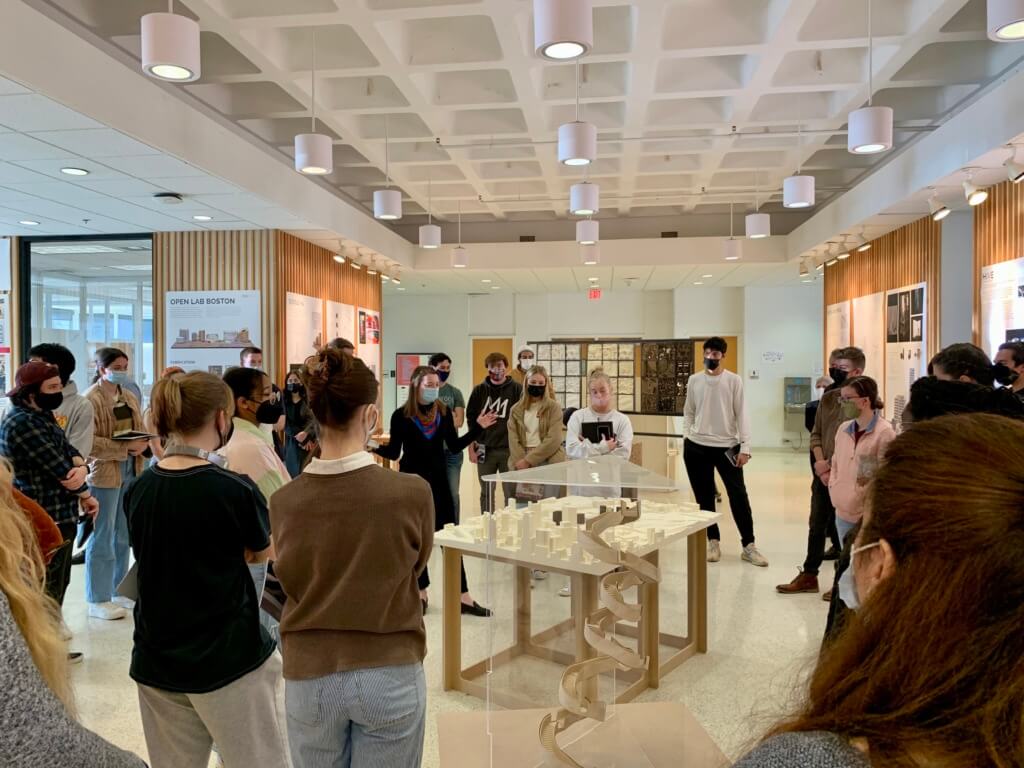 The cycle of collaborative learning and growth between students our firm is not over: we met with the next cohort of the OpenLab Studio who will join us in Boston in the Fall of 2022. It is our hope that many of the traditions will live on as our program expands, and that Payette's partnership with Virginia Tech will continue to enrich both our own firm and the students for years to come.