On an early Saturday morning, our thirteen Virginia Tech students set off for a special tour of the Dana-Farber Cancer Institute in Chestnut Hill. Payette facilitated a rare opportunity to visit the project on one of the days that it is not in use. Even in the absence of the robust staff and patients, the warmth and spirit of the space shone through.
A recent recipient of a 2022 IIDA Healthcare Design Award and a 2022 AIA Healthcare Design Award, the 140,000 GSF outpatient cancer care facility is a hallmark of Payette's healthcare work. Mollica Manandhar, project manager, welcomed us to the space and graciously led the tour. We were immediately greeted with diffused light, warm materials, and views beyond to adjacent spaces.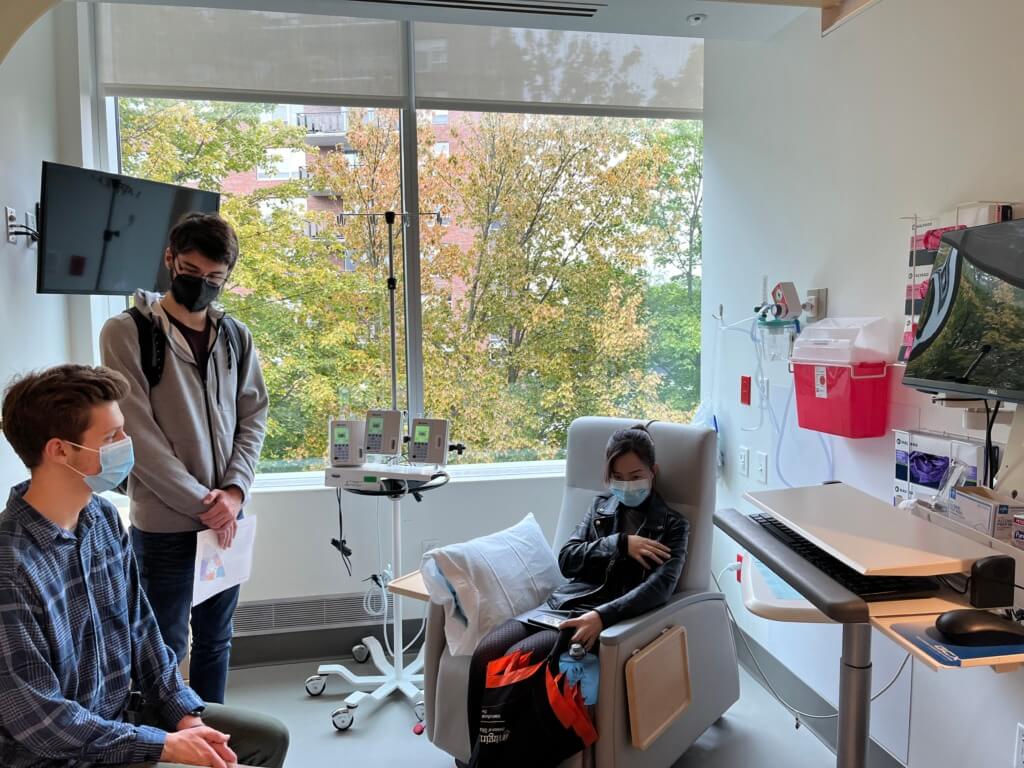 Students sit in and experience an infusion bay.
We flowed through the spaces following the patient experience. We visited exam rooms, infusion bays, nurses' stations and staff work areas, pausing at each to field many questions about the operations and design.
The evocative central communicating stair and the grand skylight above was pure magic. The curve of the stairs and the rounded skylight soffit effortlessly communicated a message of comfort and welcome. We lingered here for a while, sketching through details and straining our necks, and took in all the design details working in concert.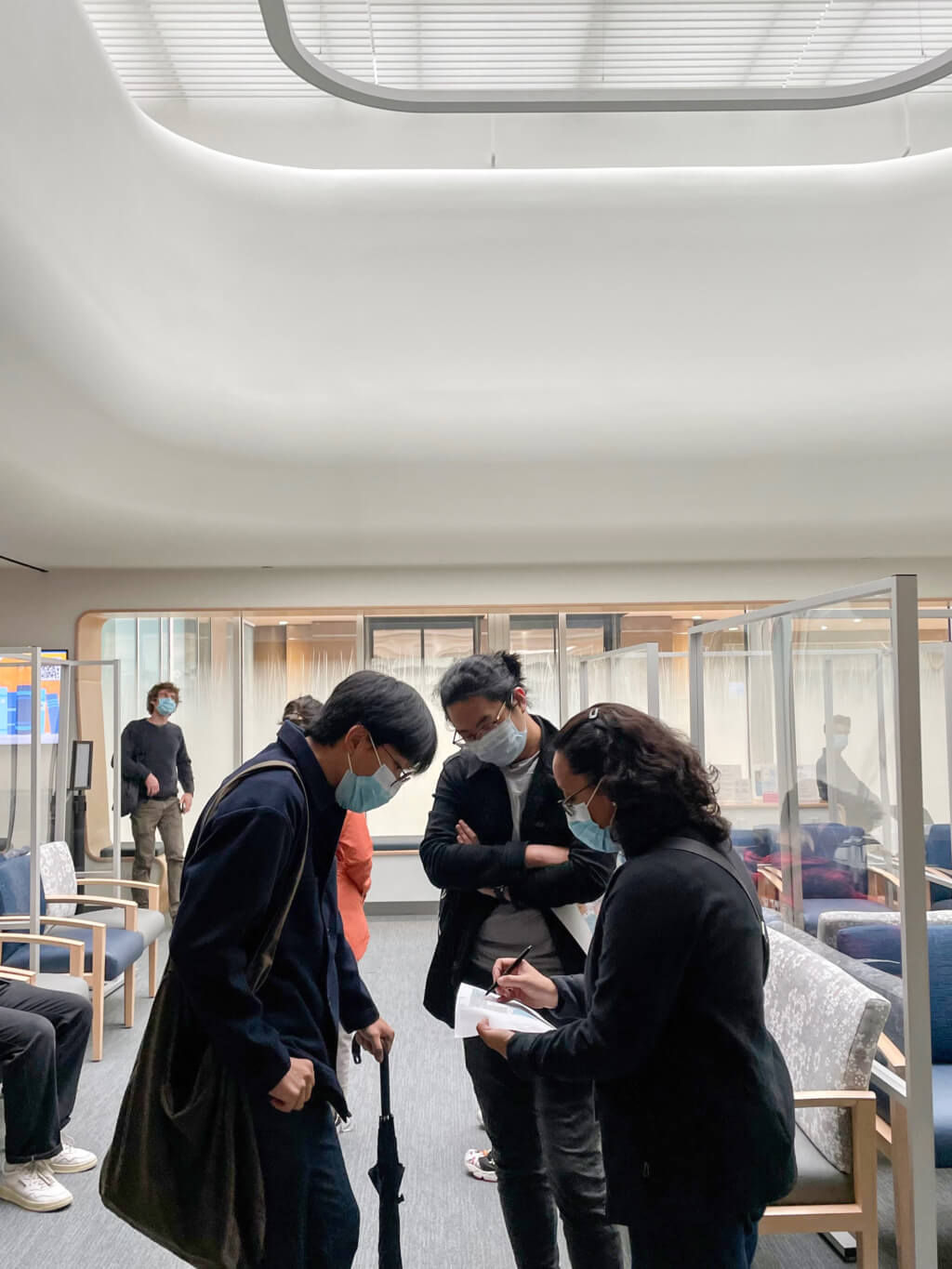 Mollica Manandhar sketches details with students.
Following the tour, it has been fascinating to see the ways in which the project has informed the students' designs for their community health clinic in Chinatown. In recent reviews, students have highlighted concepts of wayfinding and patient flows, material selection and always providing a light at the end of a corridor. Their clear inspiration from the field trip is another testament of the project's wonderful legacy.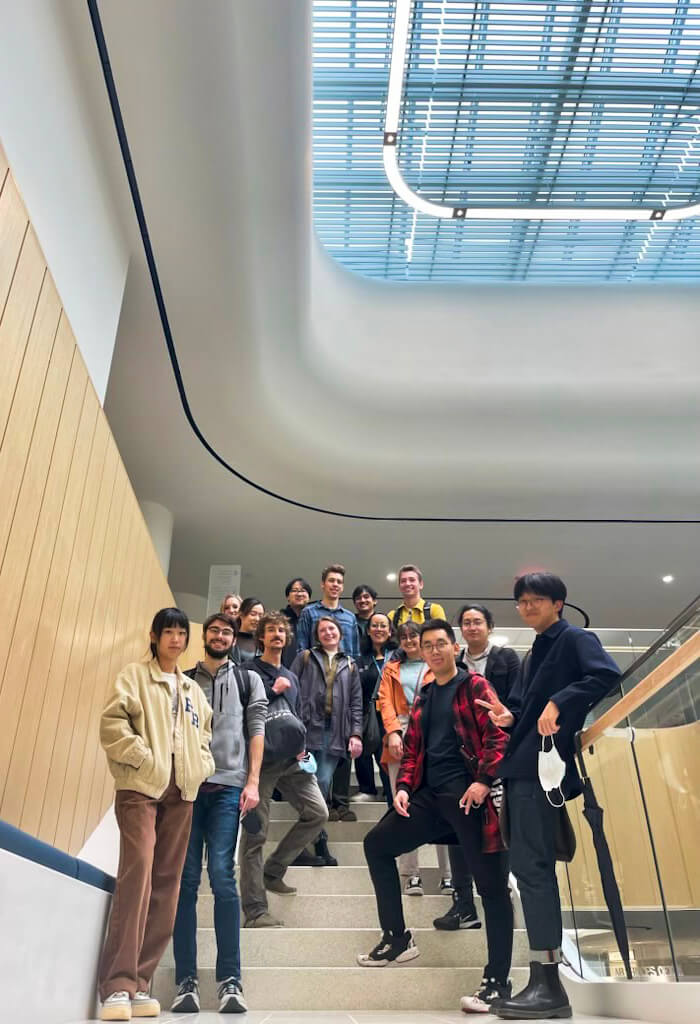 Students stand on the central communicating stair, framed by the skylight.