We are pleased to announce that the Amherst College New Science Center is the recipient of a 2022 AIA Interior Architecture Award. This award celebrates the most innovative and spectacular interior spaces, and how impactful building interiors make their mark on the cities, places and spaces where we live and work.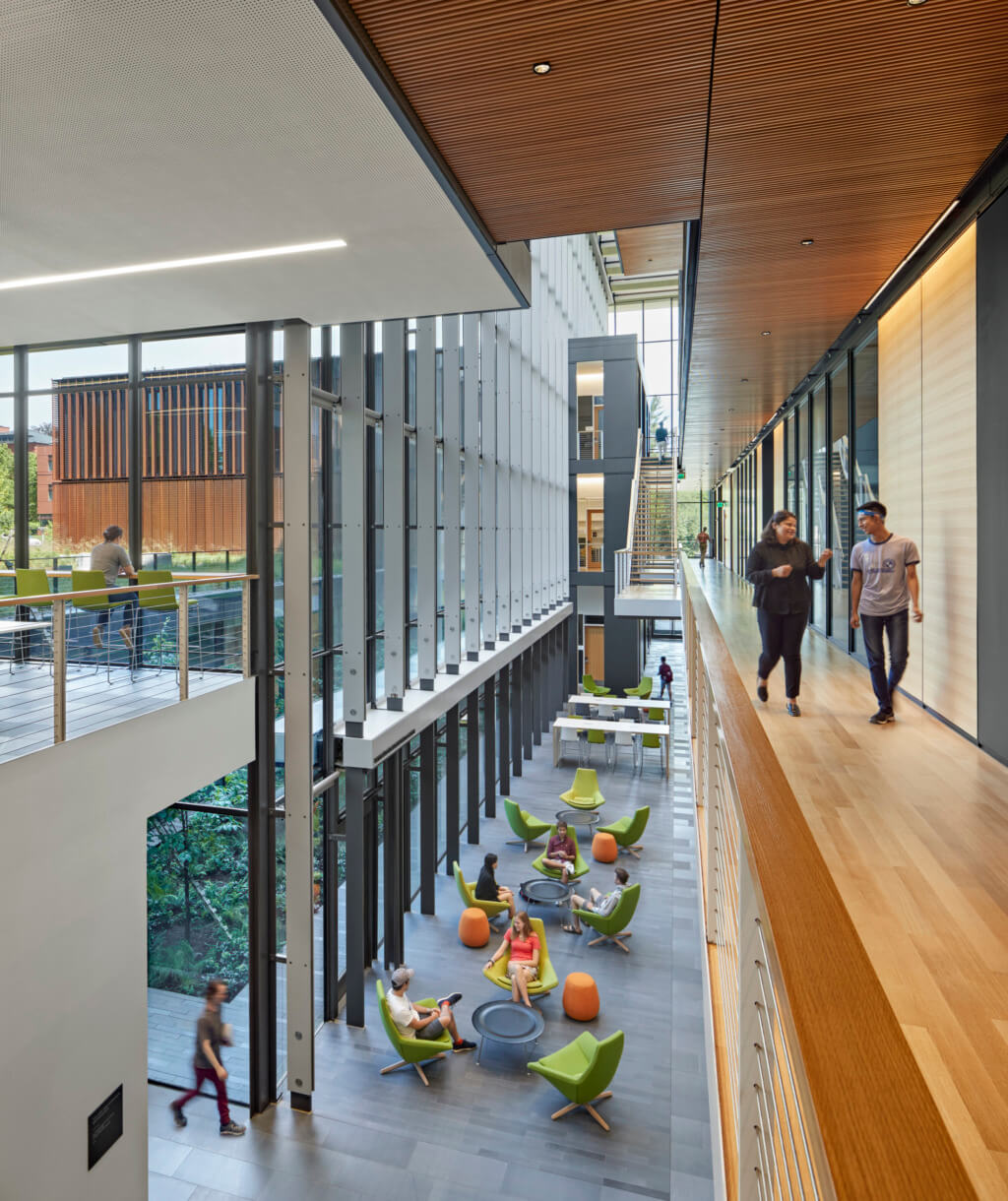 Photo Credit: Robert Benson
Meticulous craft, layered transparency and academic connectivity are the driving forces behind the New Science Center. Set against a backdrop of the Pelham Hills beyond, a collection of five distinct building components is nestled into the new Campus Greenway. Two high energy laboratory wings tuck into the hillside to the east and three pavilions of low intensity uses extend uphill to the academic core. A central daylight-filled Commons serves as the building's social heart, openly welcoming the entire academic community through a campus scaled gesture — an ultra-transparent window into science.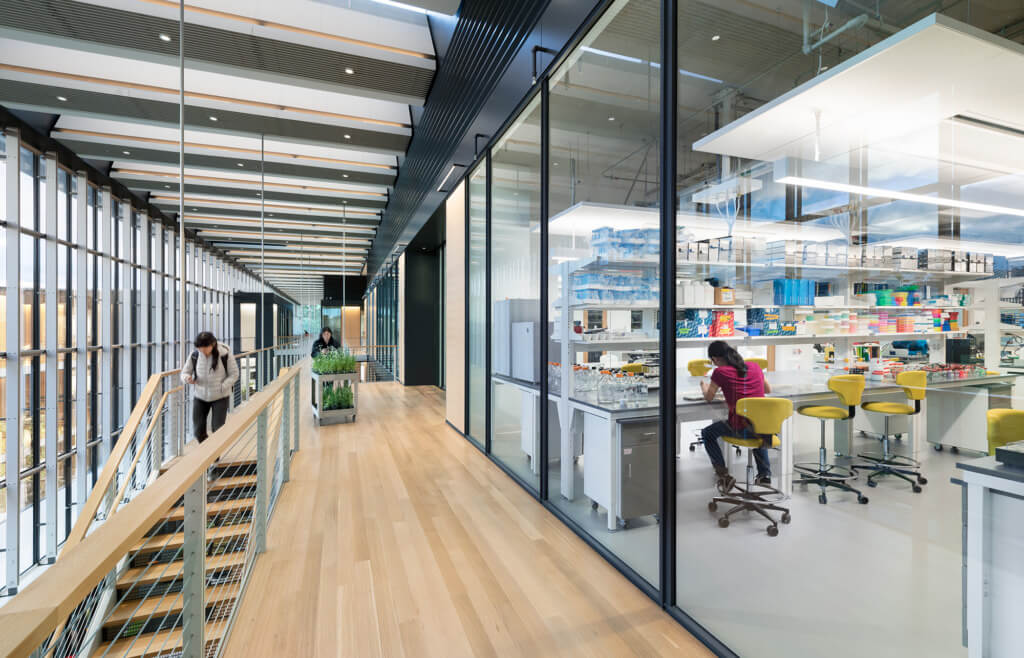 Charged with promoting interaction among students in the sciences, across departments and with the campus, the New Science Center at Amherst College creates an open and accessible learning environment for the entire campus community.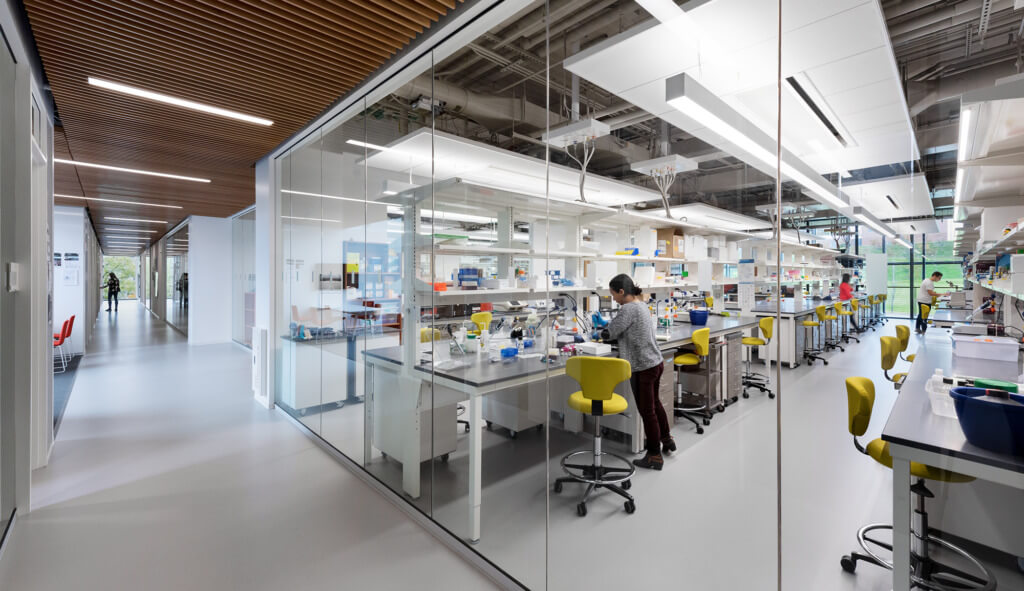 From overall organization to detailing, the design promotes transparency and interaction. The program is organized into five building elements, two high energy laboratory wings tucked into the hillside along the east edge of the site and three pavilions of lower intensity program set in the landscape to the west, towards campus. The lab wings and pavilions open to a glass enclosed commons promoting a community of science. The activity within the science center is visible to the College at large through the glass walls of the commons.