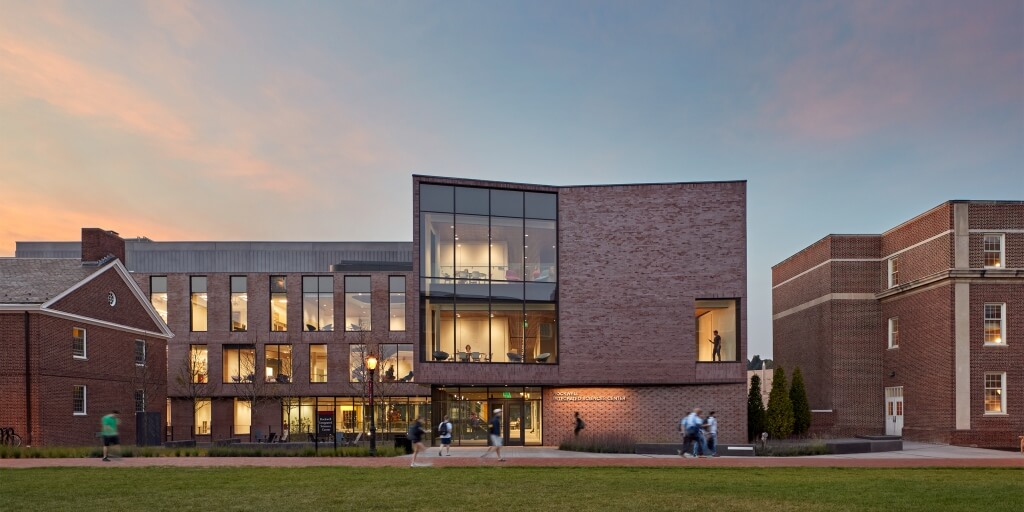 For the past 25 years, COTE has bestowed this award annually on ten design projects that have expertly integrated design excellence with cutting-edge performance in ten key areas. In order to be eligible, project submissions are required to demonstrate alignment with COTE's rigorous criteria, which include social, economic and ecological values. The five-member jury evaluates each project submission based on the effectiveness of their holistic design solution and metrics associated with the measures.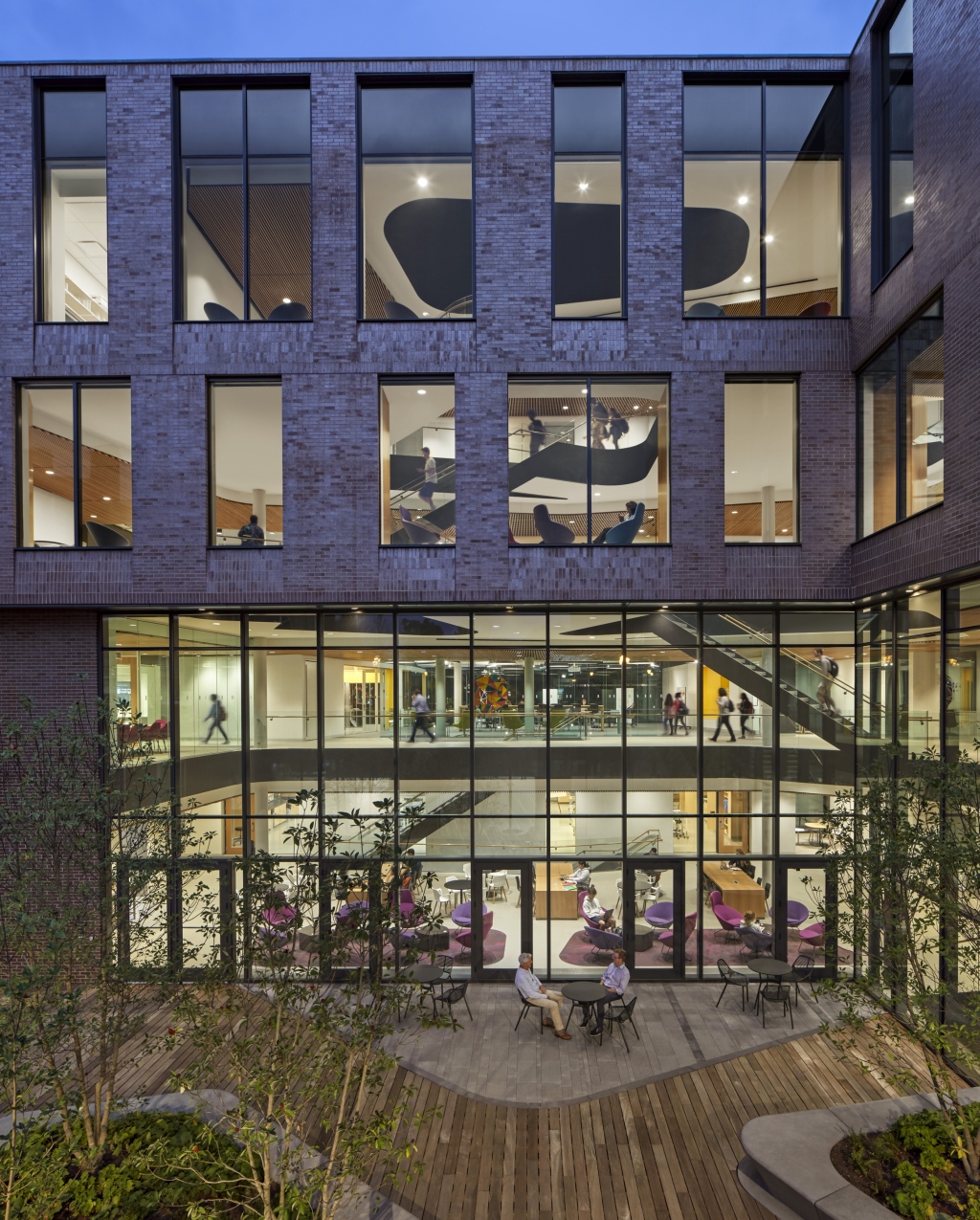 A LEED Platinum Certified building, the Rockwell Integrated Sciences Center is perched on a steep hill and nested between existing buildings. It embraces economic constraints and an ethos of 'ROI driven sustainability' befitting the campus's self assured modesty. Consciously subtle in its image of sustainability, the high performance building sets the bar on campus, catapulting the College toward the President's pledge of carbon neutrality by 2035.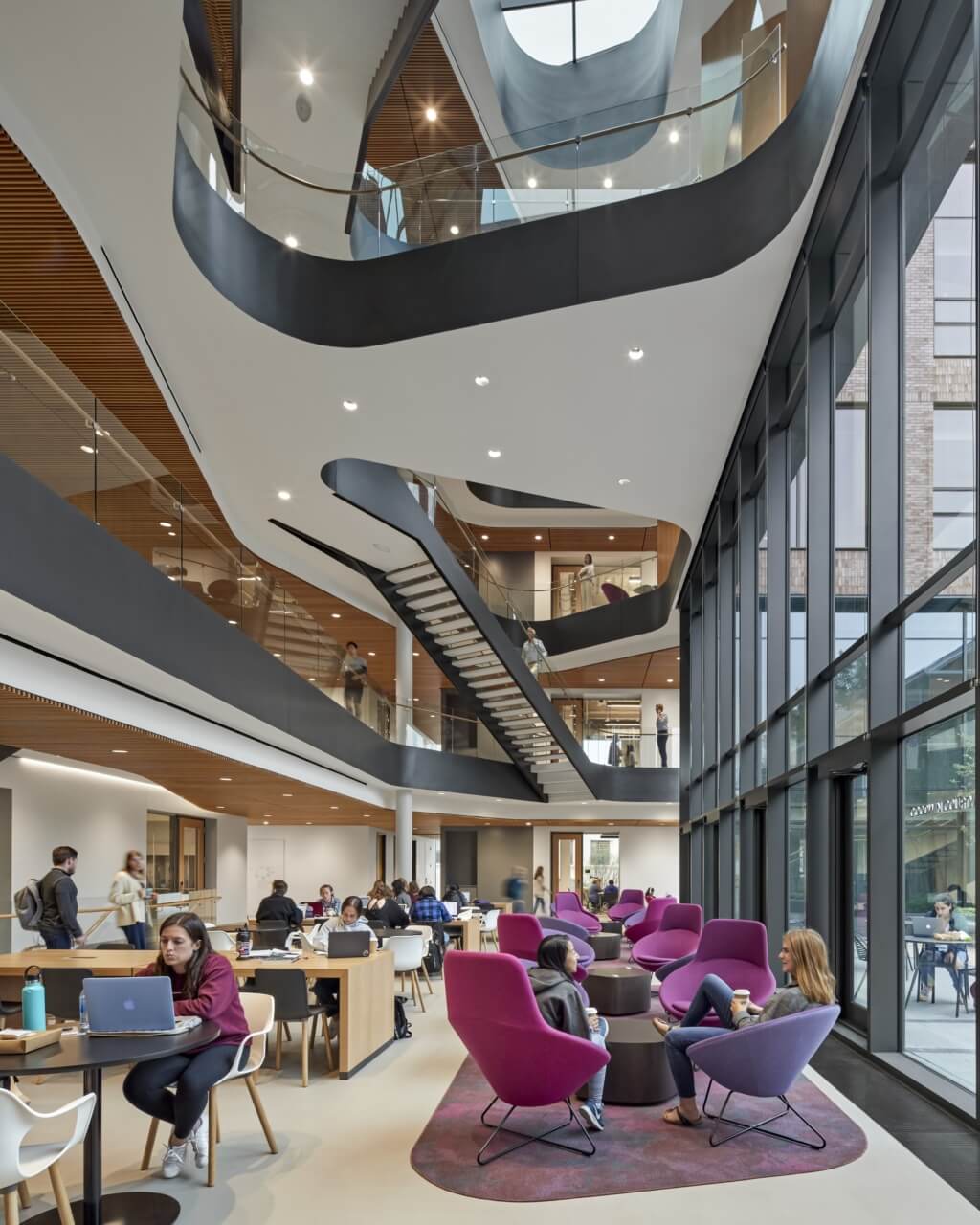 A predicted EUI of 76 kBtu/SF/yr places this building in the 99th percentile for cold climate labs with an impressive 56% reduction in energy use compared to the code baseline and 74% compared to the custom 2030 baseline, equivalent to the annual energy used by 217 homes.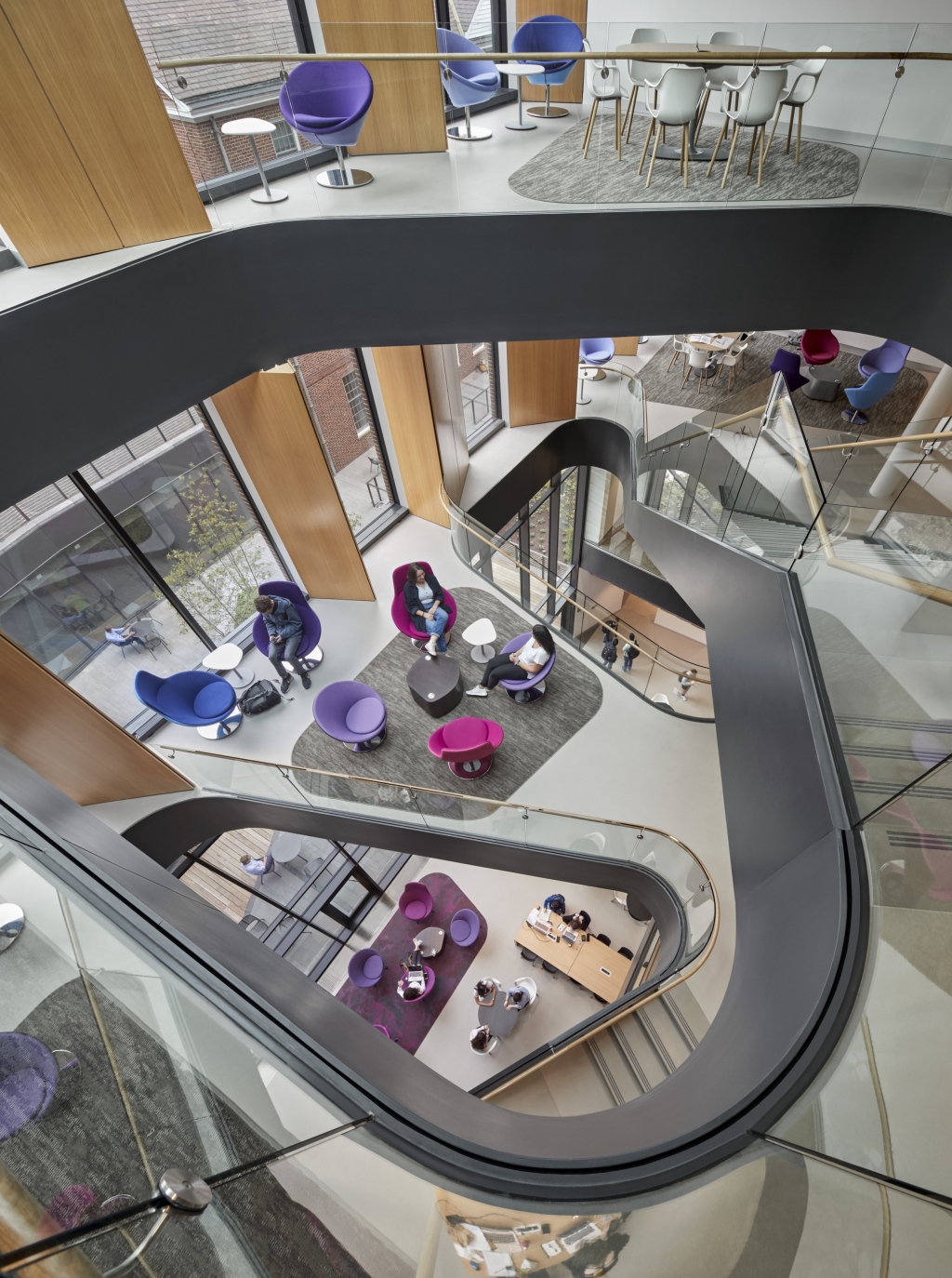 The "Vertical Commons" in the heart of the building welcomes the entire campus community to gather, meet and study. Designed as a campus-wide resource and destination, the building promotes the campus values of tolerance, acceptance and open accessibility — the science center is not just for the sciences, it is for the entire campus.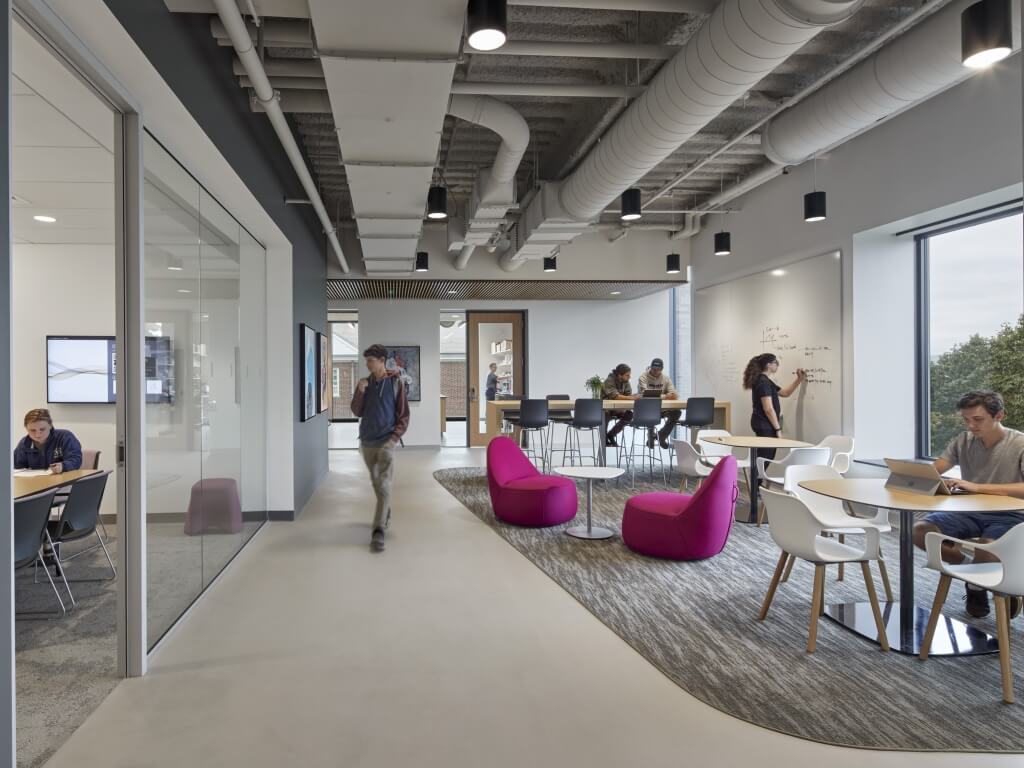 The addition of this highly efficient 103,000 SF building to the campus actually reduced overall campus carbon emissions by replacing the energy-intensive biology building and converting it to office/classroom use. The net result was a 40% reduction in operating carbon emissions compared to the existing biology building. A multi-valent approach to reduce energy included decoupling ventilation from conditioning with fan coil units; filtered fume hoods; multiple use of conditioned air before through programmatic spaces; heat recovery chiller; enthalpy wheel heat recovery system; reduced exhaust and make-up air quantities and limiting the exterior glazing to 24%.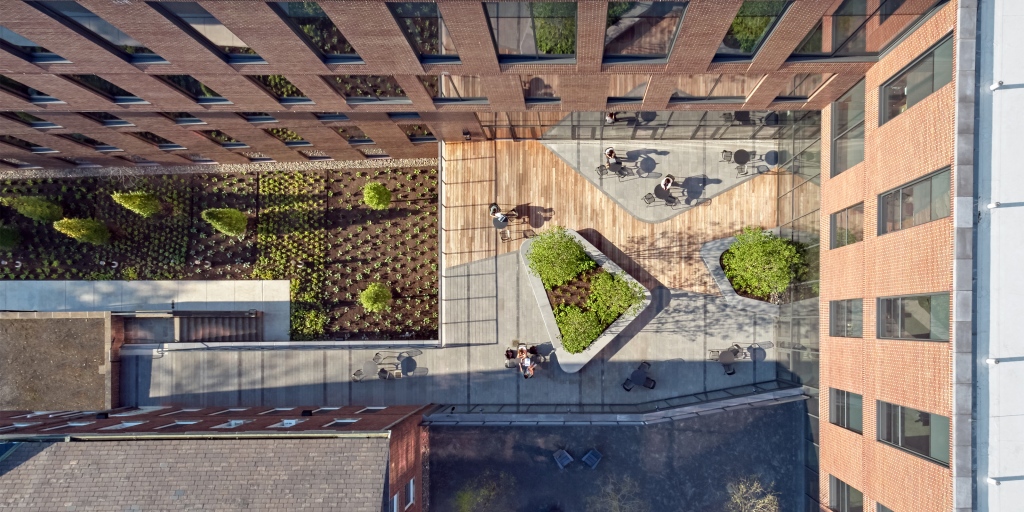 Visual restraint, economic prudence, long-term durability and occupant health guided material selections inside and out. Strategic investment in glazing to support a pedagogy of accessibility and sustainably harvested wood close to occupants accompanied an otherwise consciously reductive and durable material palette.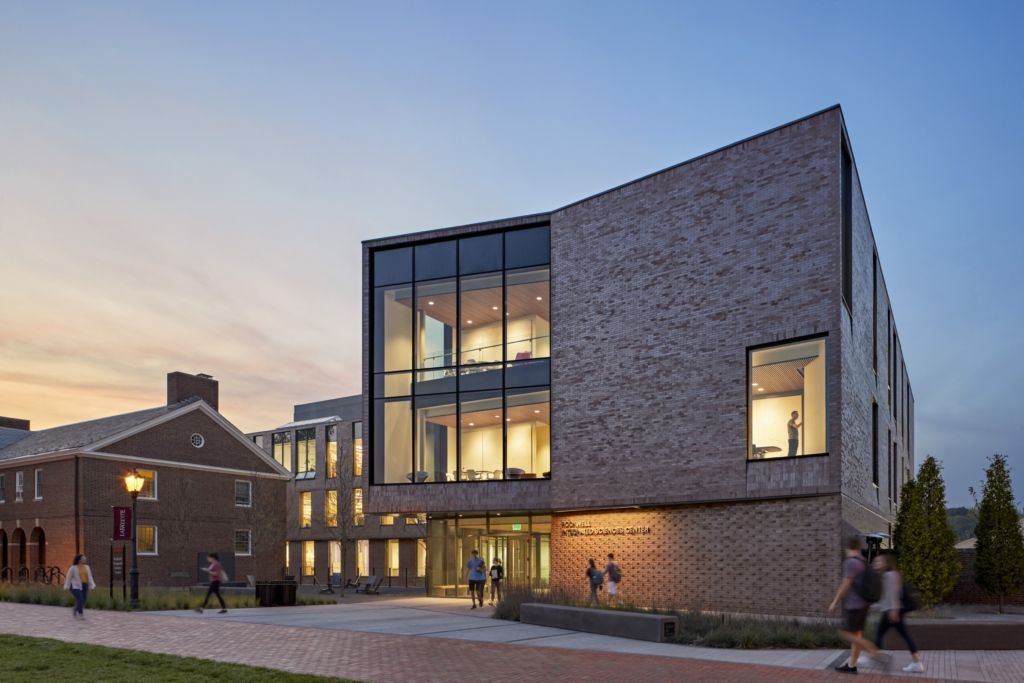 Check out the AIA COTE Top Ten to learn more in-depth facts about how the Rockwell Integrated Sciences Center is advancing climate action today!
Comments
I would like to see more on the thermal perfomance of the facade and how the orientation of the building helped the enviromental perfomance.

Elias Nikolareas, January 7, 2022