We are pleased to announce Kaleidoscope, our embodied carbon design tool, has received a 2021 AIA Innovation Award. The Innovation Awards recognize the exemplary use and implementation of innovative technologies and progressive practices among architects and designers, their collaborators, and their clients, in support of the design, delivery and operation of buildings or research in practice or academia.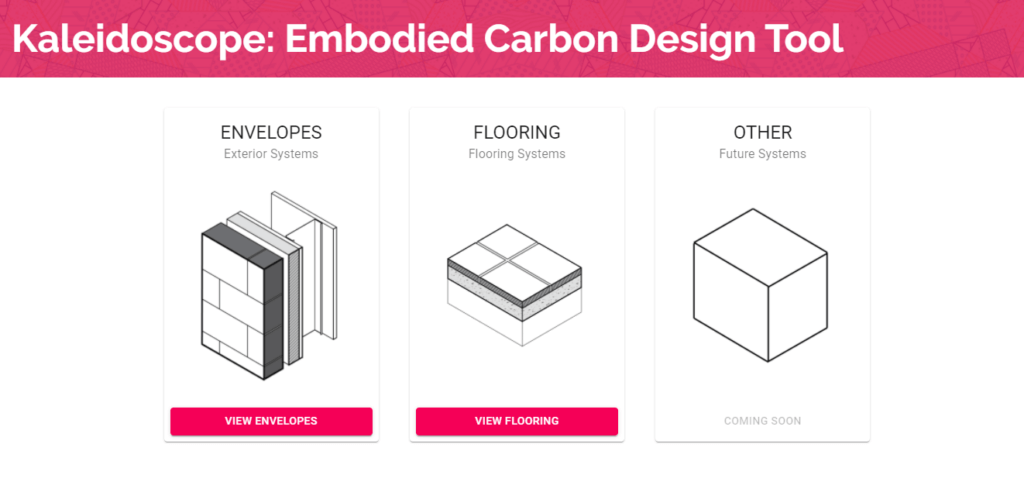 The Kaleidoscope tool provides an early design apples-to-apples comparison of embodied carbon information for different building assemblies. Looking at the data by embodied carbon from cradle to end of construction (excluding operation/maintenance and end of life).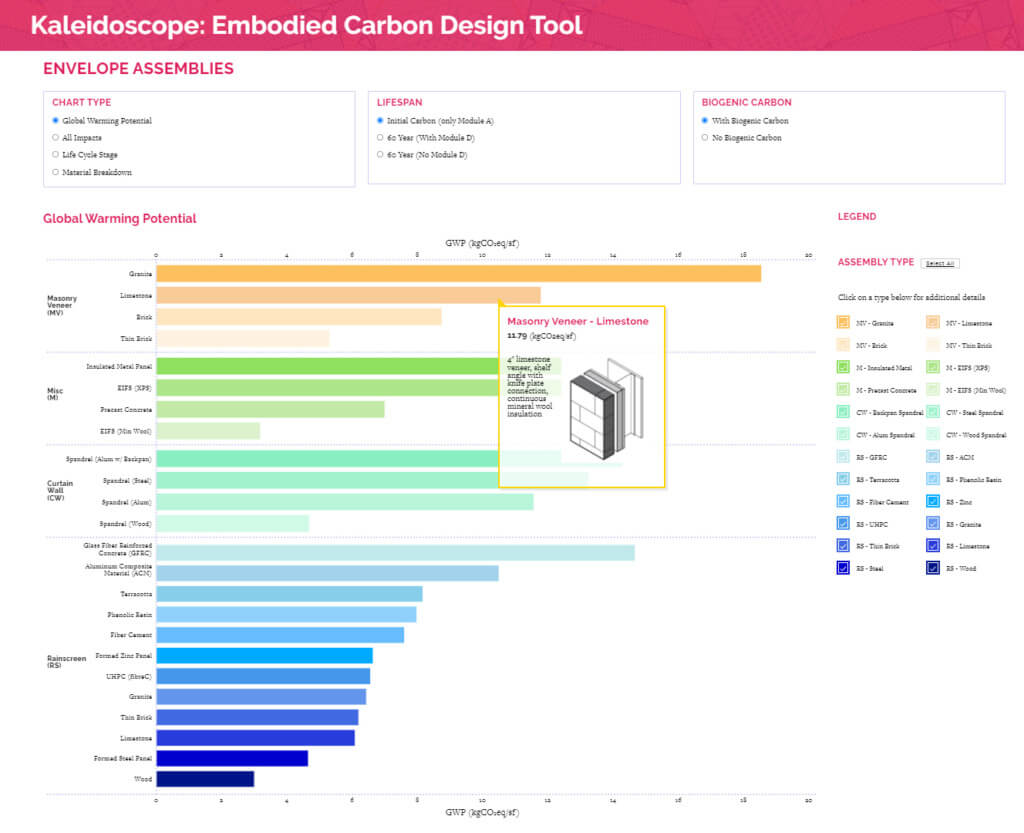 Over the lifespan of a typical building, embodied carbon represents approximately 24% of the total carbon emissions of a building. However, as we continue to reduce the operational energy with high performance buildings, the embodied carbon represents an even greater percentage of the total carbon emissions. Additionally, the IPCC 2018 report stated that we need to cut global carbon emissions in half between now and 2030 to avert catastrophic climate change. When we look at that critical time period between now and 2030, the vast majority of emissions of the buildings being designed today will come from embodied carbon.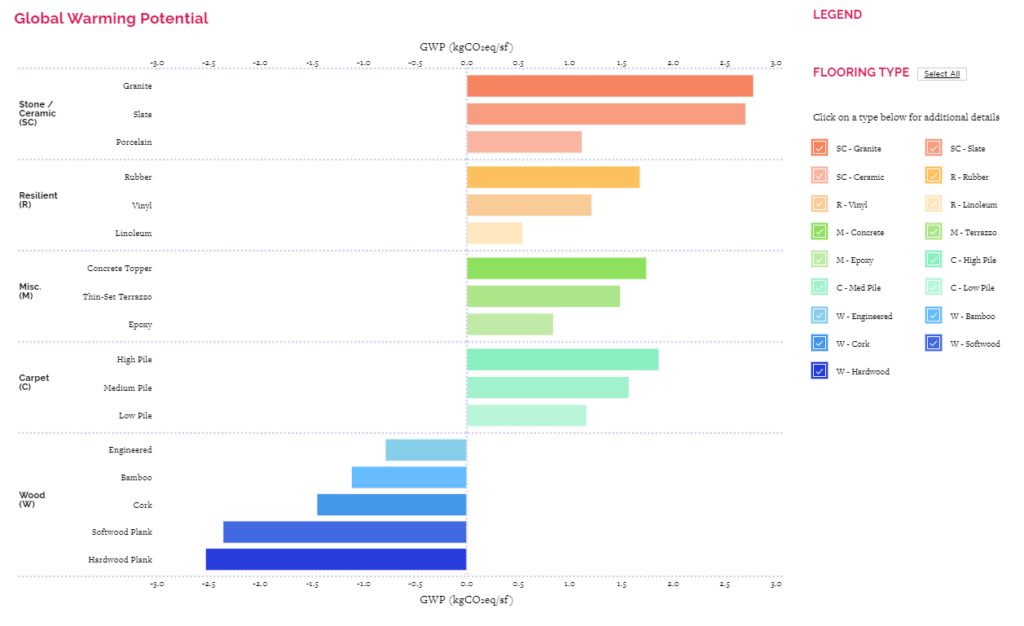 Kaleidoscope allows users to look at the carbon or environmental impact of the systems for the initial impacts or over a 60-year building life span. Users can also view the embodied carbon impact by the system component or phase of the life cycle.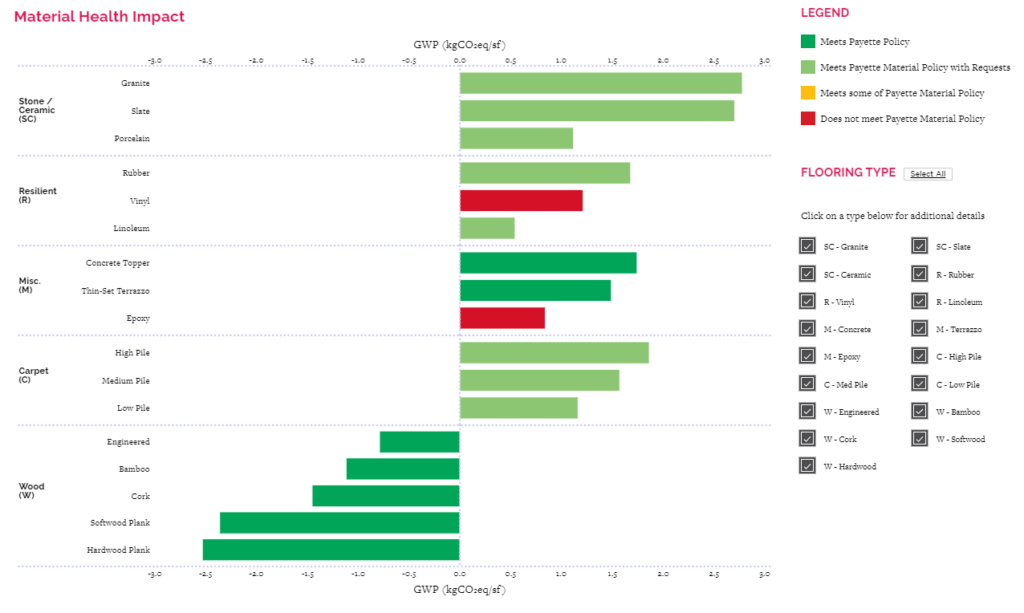 Through use of Kaleidoscope, we have found ways to integrate LCA deeper into project design. Synergies were found on a recent project by using a timber curtain wall to reduce embodied carbon through not only the use of wood and its carbon sequestering benefits, but also by eliminating perimeter heating systems and interior blinds.
Comments
Congratulations on your research and the development of this critical and strategic tool.

Kenneth J. Filarski, April 18, 2022