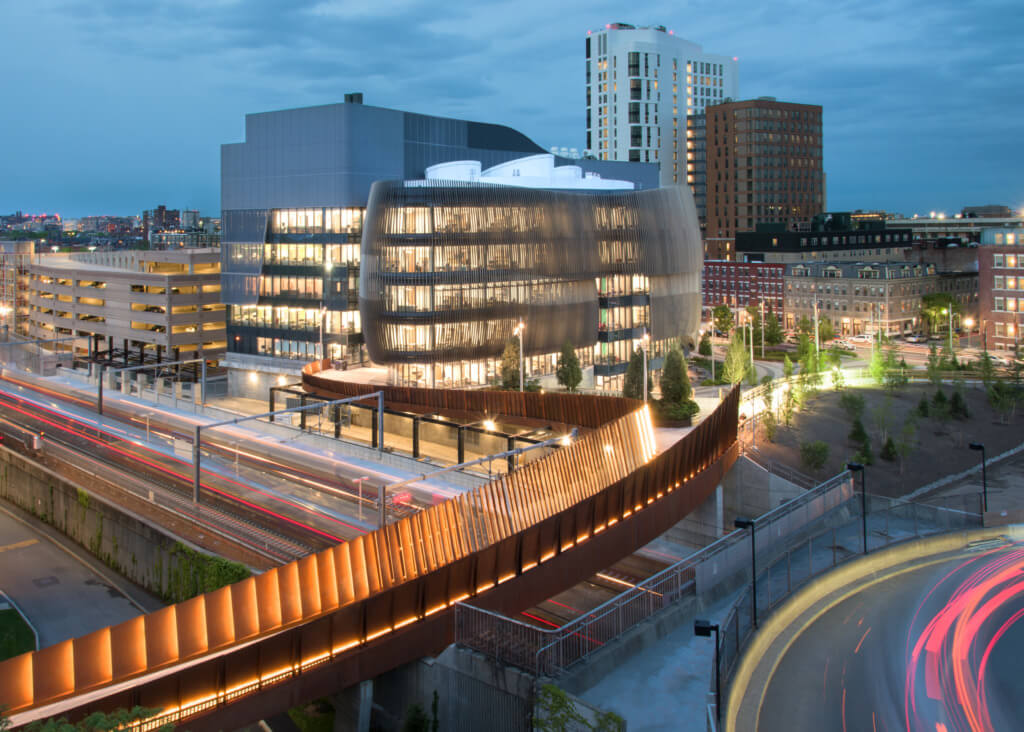 Photo Credit Warren Jagger
This cutting-edge facility represents a major campus expansion, elevating Northeastern as a premier research institution. Aggressive energy targets and an integrated approach to sustainability impacted everything from programmatic organization to enclosure design. The layered organization of the research lab creates a vibrant culture while minimizing energy usage. A daylight filled atrium, a hive of student activity, forms a new campus-scale public space surrounded by collaboration spaces, acting as a mixing chamber for a cascade air system to recycle air. The integration of undergraduate education with graduate research is one of Northeastern's goals, enhanced by transparency that celebrates the science within.
Photo Credit Warren Jagger
Northeastern has been reinvented over the past generation—transforming into a thriving research university—and the Interdisciplinary Science and Engineering Complex (ISEC) is a cornerstone of this change. Integrating Northeastern's pedagogy for experiential learning, ISEC signifies a major shift in the culture, history and trajectory of the University, allowing them to meet the challenges of 21st century life.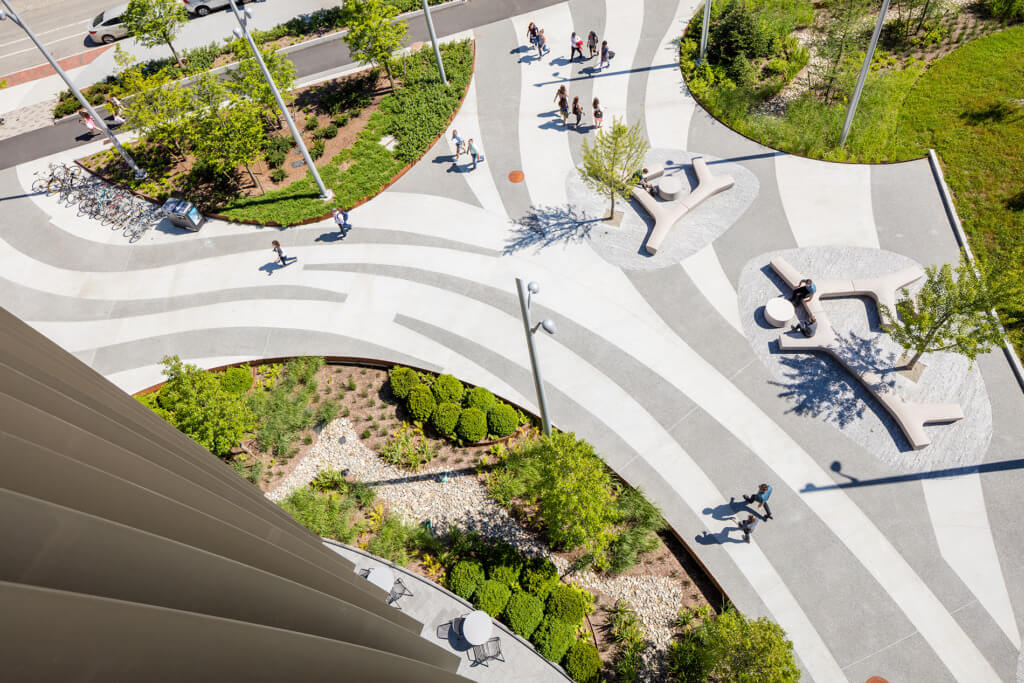 Photo Credit Warren Jagger
Concurrently, research at Northeastern has transitioned to an interdisciplinary approach toward research related to global challenges in the areas of sustainability, security and health. ISEC unites scientists and engineers under one roof, complementing cross-disciplinary initiatives and creative partnerships across the University and beyond. The guiding principle of ISEC's design is transparency; enabling the fortuitous connections, conversations and collaborations that break down disciplinary divides. It is organized as a community of faculty neighborhoods surrounding the atrium, replete with nooks and lounges for informal conversation and study. A mix of wet labs, dry labs and computational space on each floor supports interdisciplinary research teams creating the materials, products and technologies our future demands. Oriented around a dramatic atrium, the organization of the research labs is flipped to reinforce the internal community while putting science on display.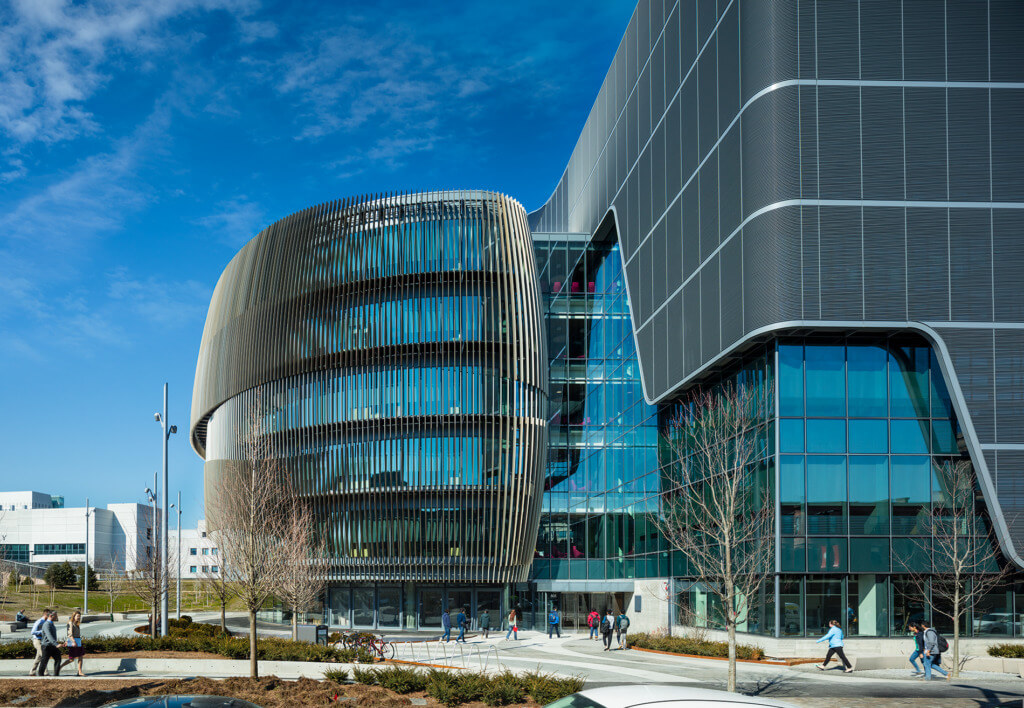 Photo Credit Warren Jagger