I recently embarked on an unforgettable trip—the AIAS Grassroots 2023 Leadership Conference in Washington, D.C. Wearing multiple hats as an attendee, award recipient and recent graduate working at Payette, I was privileged to participate in an event that broadened my horizons and cultivated the potential for leadership within me.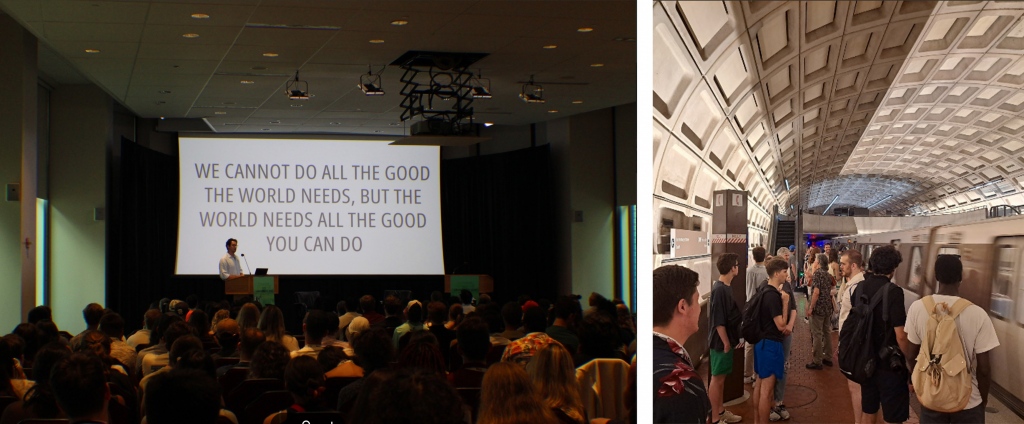 Grand opening ceremony accompanied by DC metro tour.
The moment I stepped foot into the conference, I felt the air buzzing with enthusiasm as people from different AIAS chapters across the nation gathered, all eager to embrace the wealth of opportunities that awaited us. The two-day experience was a whirlwind of inspiring keynote speeches, engaging workshops about career, equity, and sustainability, as well as interactive tours within the city, all designed to empower us to reflect on our design culture and take charge of our future. The NCARB licensing advisor workshop, for example, introduced us to the foundation of becoming a licensure advisor for younger designers and shared with us the importance of helping more minority designers reach licensure within the country.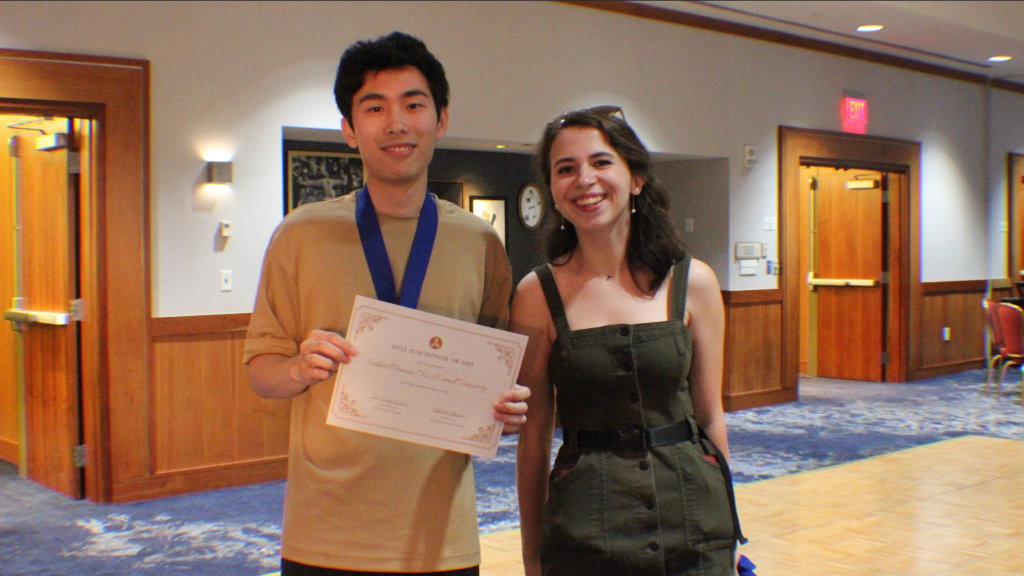 Award session in the ballroom.
Outstanding achievements were celebrated at the annual award ceremony, ranging from leadership to design excellence. I was humbled to receive the 2022 AIAS Design Excellence Honor Award, with my studio work focusing on applying nature-based design to regenerating a scarred Amazonian cityscape. It was no doubt an affirmation not only to the time I spent honing my architectural skills, but also to the importance of designing with context, sustainability, and equity in mind.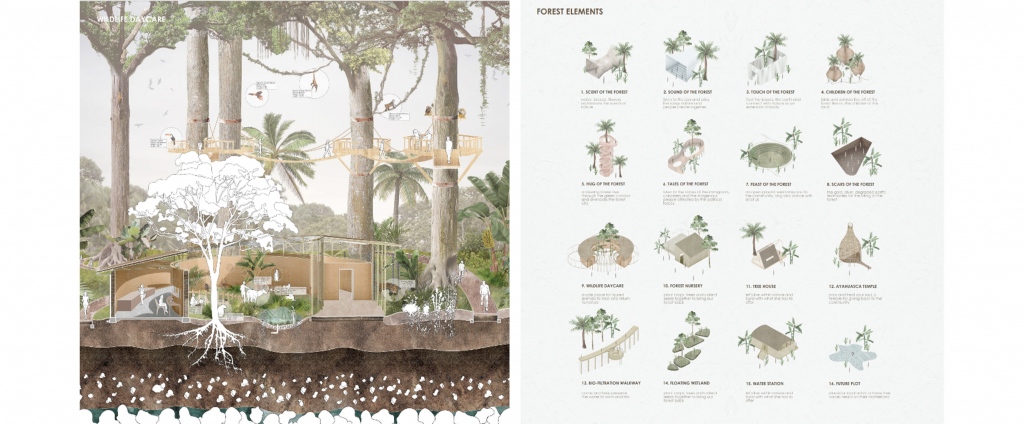 Snapshot of the submitted work.
I returned home to Boston and Payette with a renewed sense of purpose and determination. The AIAS Grassroots 2023 instilled the confidence to lead, eagerness to learn and the courage to innovate. In retrospect, it was much more than a conference; it was a journey of self-discovery and a celebration of both unity and diversity.