The AIA Women's Leadership Summit (WLS) returned to its birthplace in Boston last week and Payette hosted one of a dozen Happy Hours held at various architectural firms around the city. As the professional home of the late Sho-Ping Chin, FAIA, and a founder of WLS, we were especially excited to welcome the conference attendees to our design studio.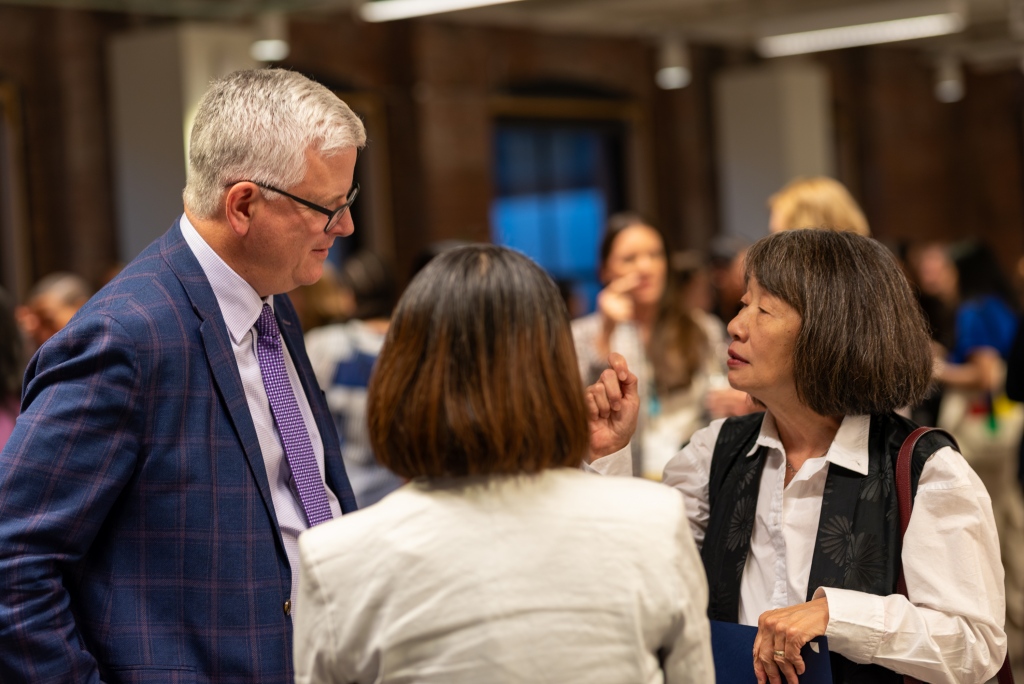 © Photography by Jonah Prada, Payette
Over 60 individuals came to our office to enjoy good food and a lively atmosphere. One of the evening's special moments was recognizing all of the WLS co-founders. Sho-Ping Chin (represented by her sister Annping Chin), Carole Wedge, Carol Burns, Jeanne Lukenda, Heather Taylor and Leila Kamal were recognized for taking the BSA's Women Principals Group national in 2009. Sho-Ping would have been thrilled that the conference has expanded from 150 individuals the first year to over 1000 attendees today.
Several of the recipients of the Sho-Ping Scholarship were in attendance and spoke about the profound impact that WLS had on their individual professional and leadership journeys.