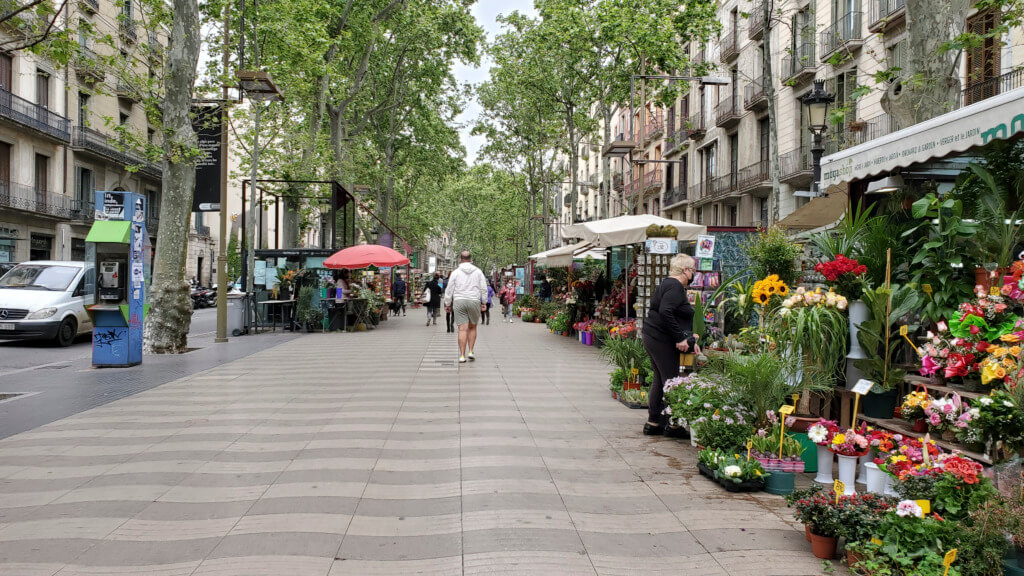 Las Ramblas, unencumbered by tourists (April 2021)
I recently spent 2 years living in Barcelona with my family. We arrived in September 2019, 6 months before the pandemic intervened. While in some ways this timing was incredibly unlucky, it was also a chance to experience a city now inundated with tourists (12 million visited in 2019) in a very special way, with only its residents. Even with 3 of our 24 months under strict quarantine, I took over 12,000 photos!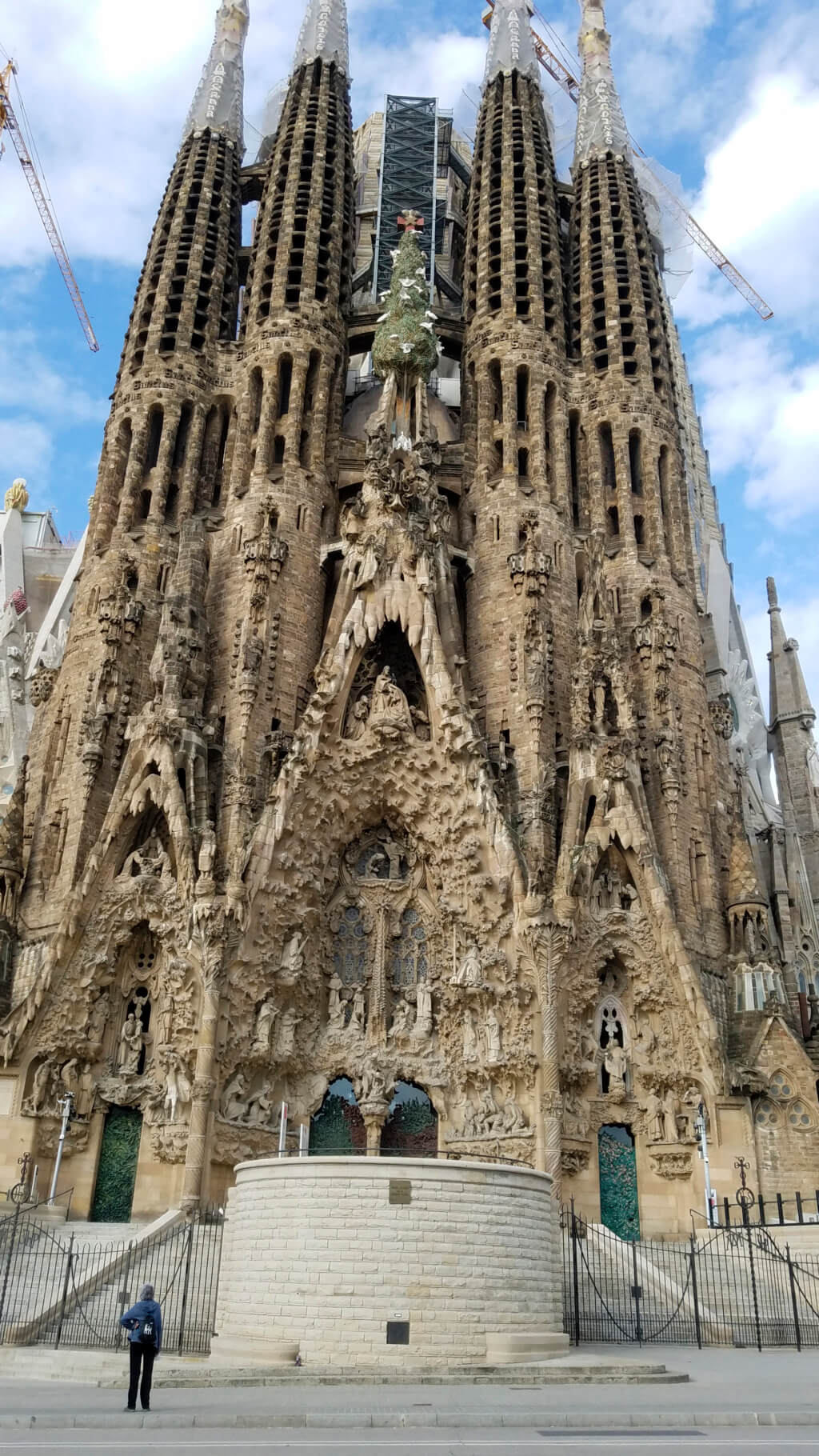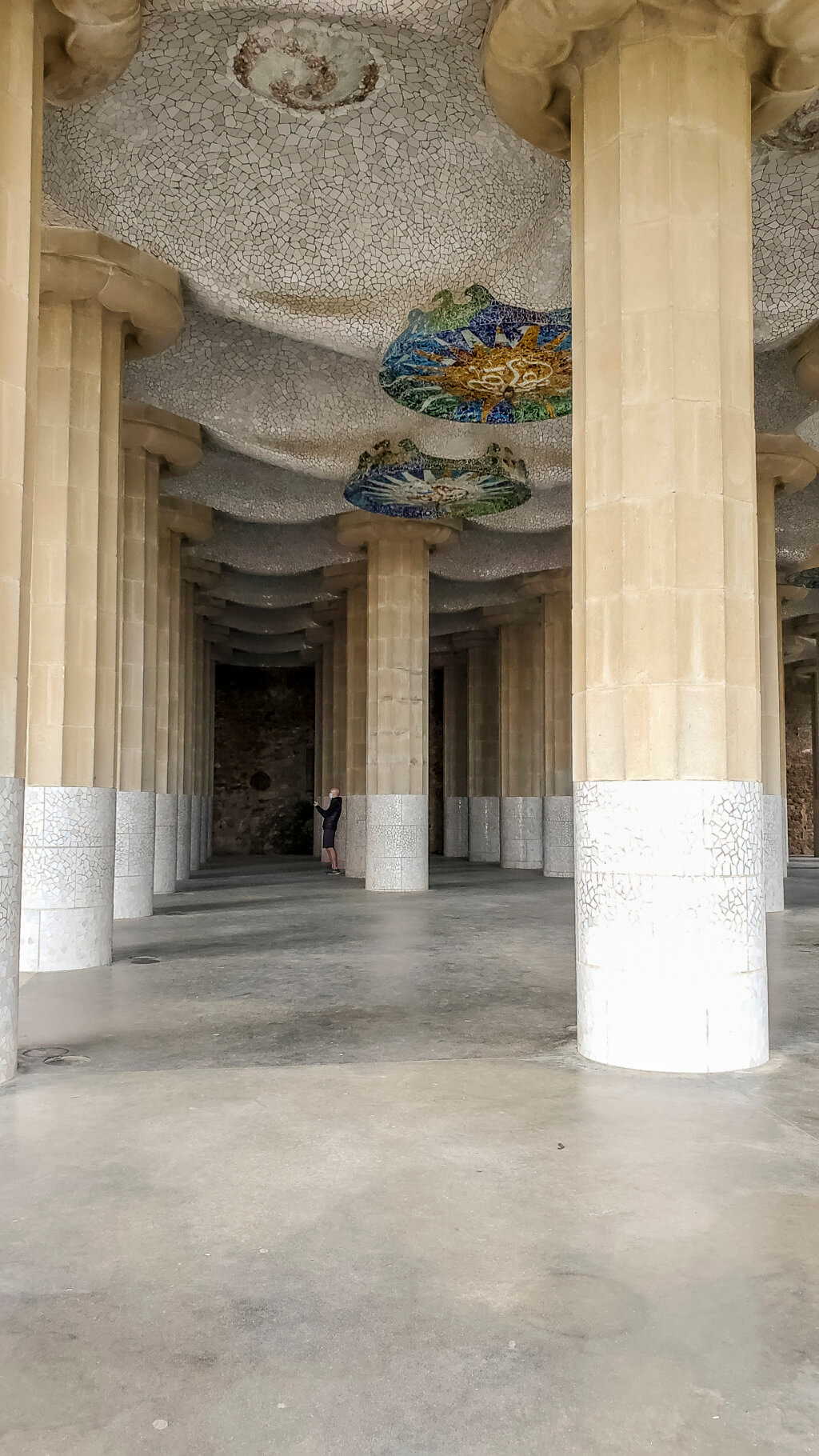 The Sagrada Familia and Parc Güell's hypostyle hall, devoid of tourists
It was a challenge to decide what to share here, until it dawned on me: right in our neighborhood was one of Barcelona's most beautiful monuments; it's both less well-known to travelers and very relevant to our work at Payette.
The Recinte Modernista (Modernist Precinct) de Sant Pau is a stunning Catalan Modernist hospital, now a UNESCO world heritage site. Built between 1901 and 1930 to replace the medieval-era Santa Creu, Barcelona's public hospital, it functioned in this capacity until a new facility was completed next door in 2009. After 2009, the Recinte was completely restored and returned to its original condition. It combines lavish colors, elaborate ornament and beautiful landscaping – and innovative hospital design.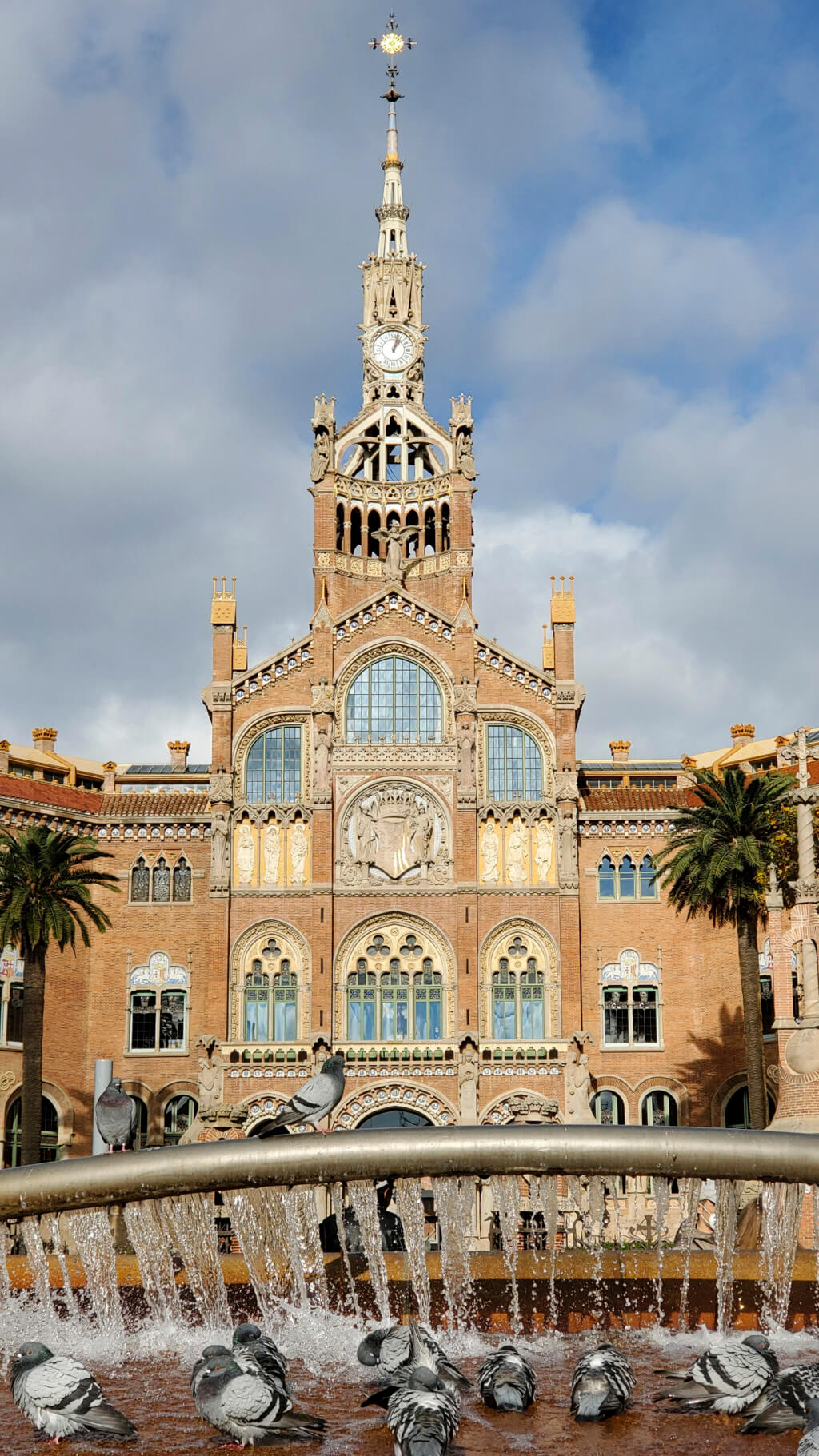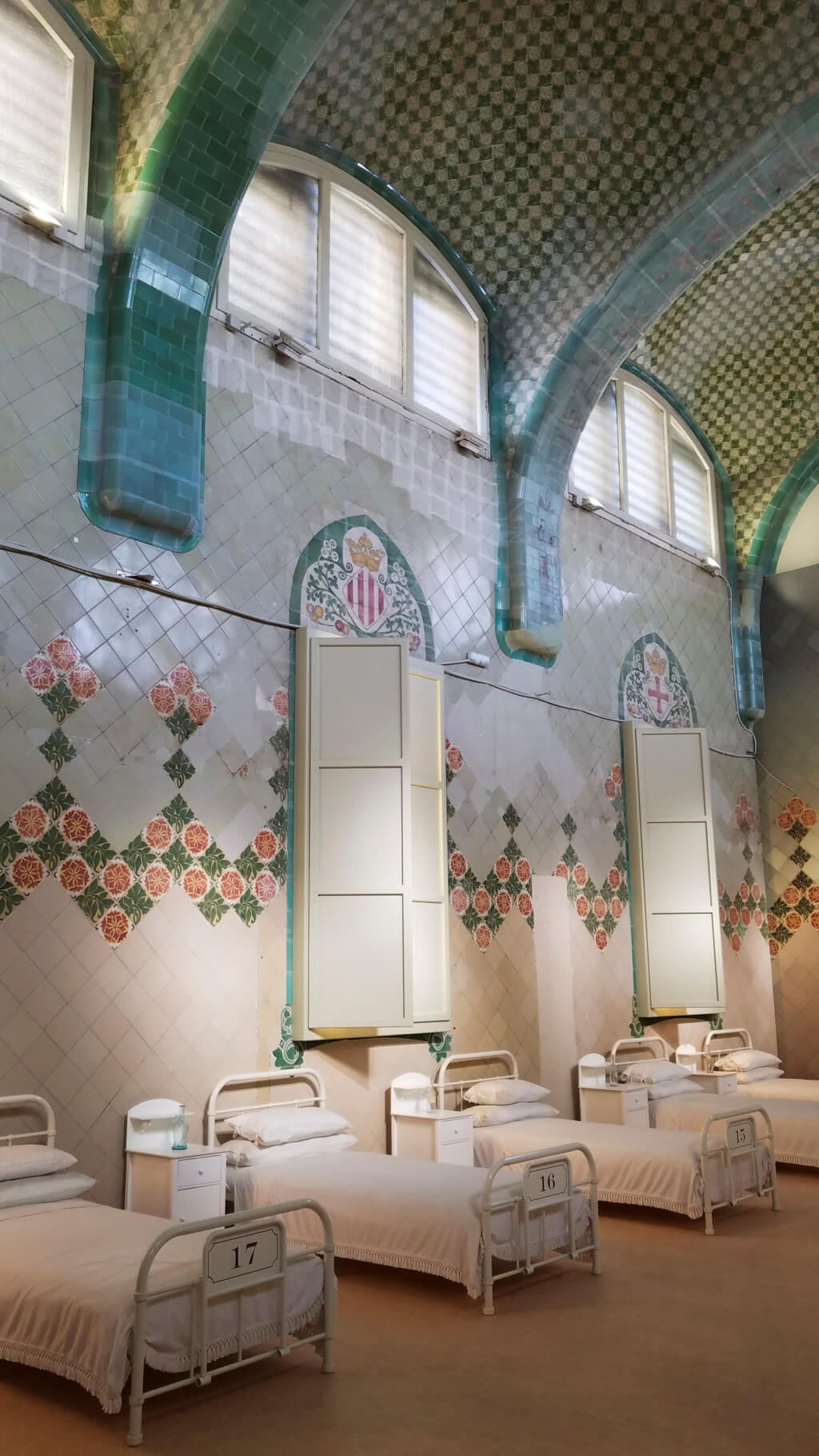 The Recinte, seen from the Avinguda de Gaudi; pavilion interior
Sant Pau was sited according to traditional principles: outside the city center (at the time), at the foot of the mountains but with a view to the sea. It is connected to the Sagrada Familia by the Avinguda de Gaudi, a wide tree-lined rambla. The campus is oriented on a north-south axis (contrary to the city plan around it), maximizing sun to the main building façades. As built, the complex includes 12 freestanding pavilions, linked by a network of underground galleries. The pavilion spacing allowed for a north side (summer) and south side (winter) garden adjacent to each building. The generous gardens, more typical of a sanatorium than an urban hospital, were carefully planned with health and tranquility in mind. They host a variety of carefully selected tree species in addition to mainstay Mediterranean shrubs like lavender and rosemary.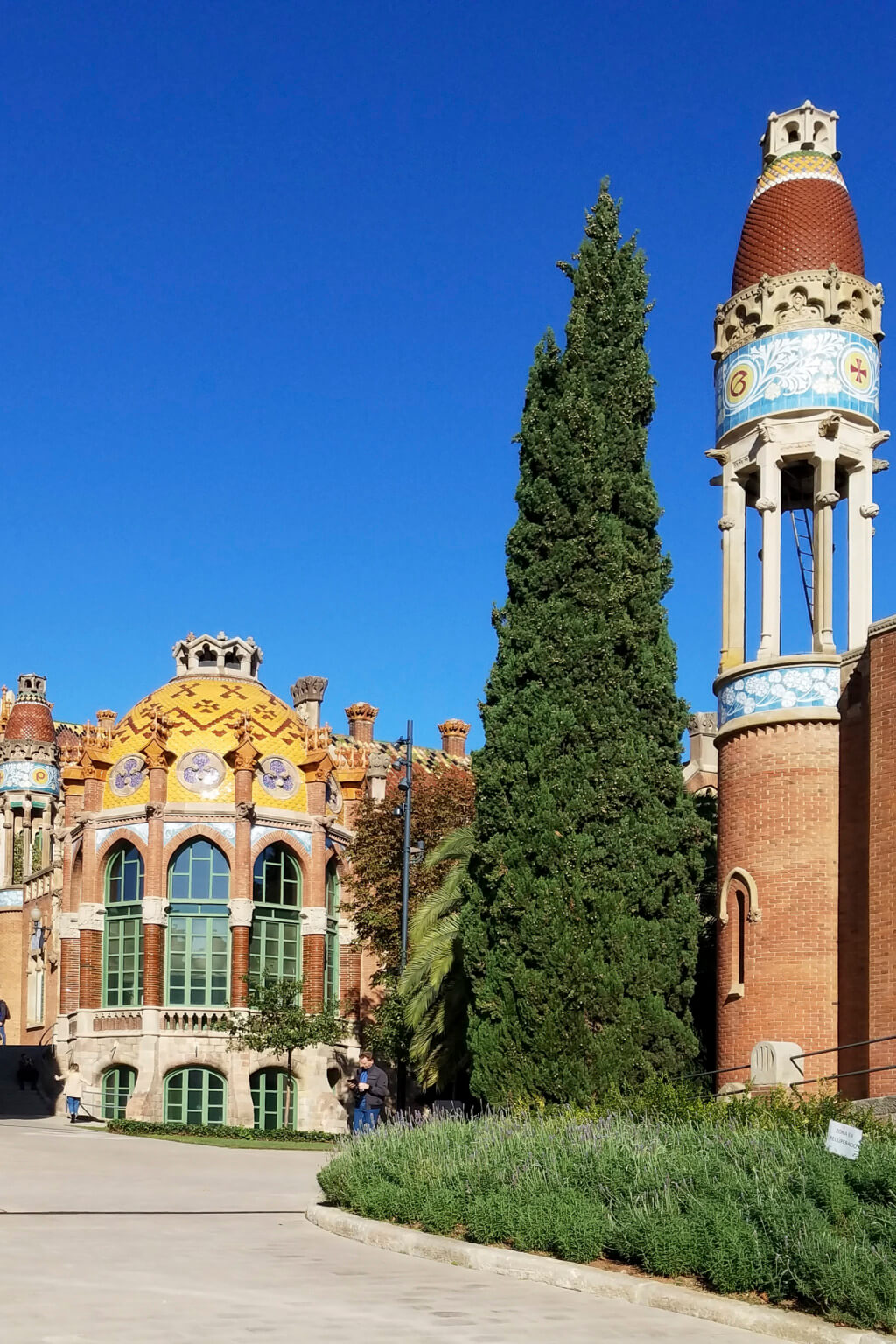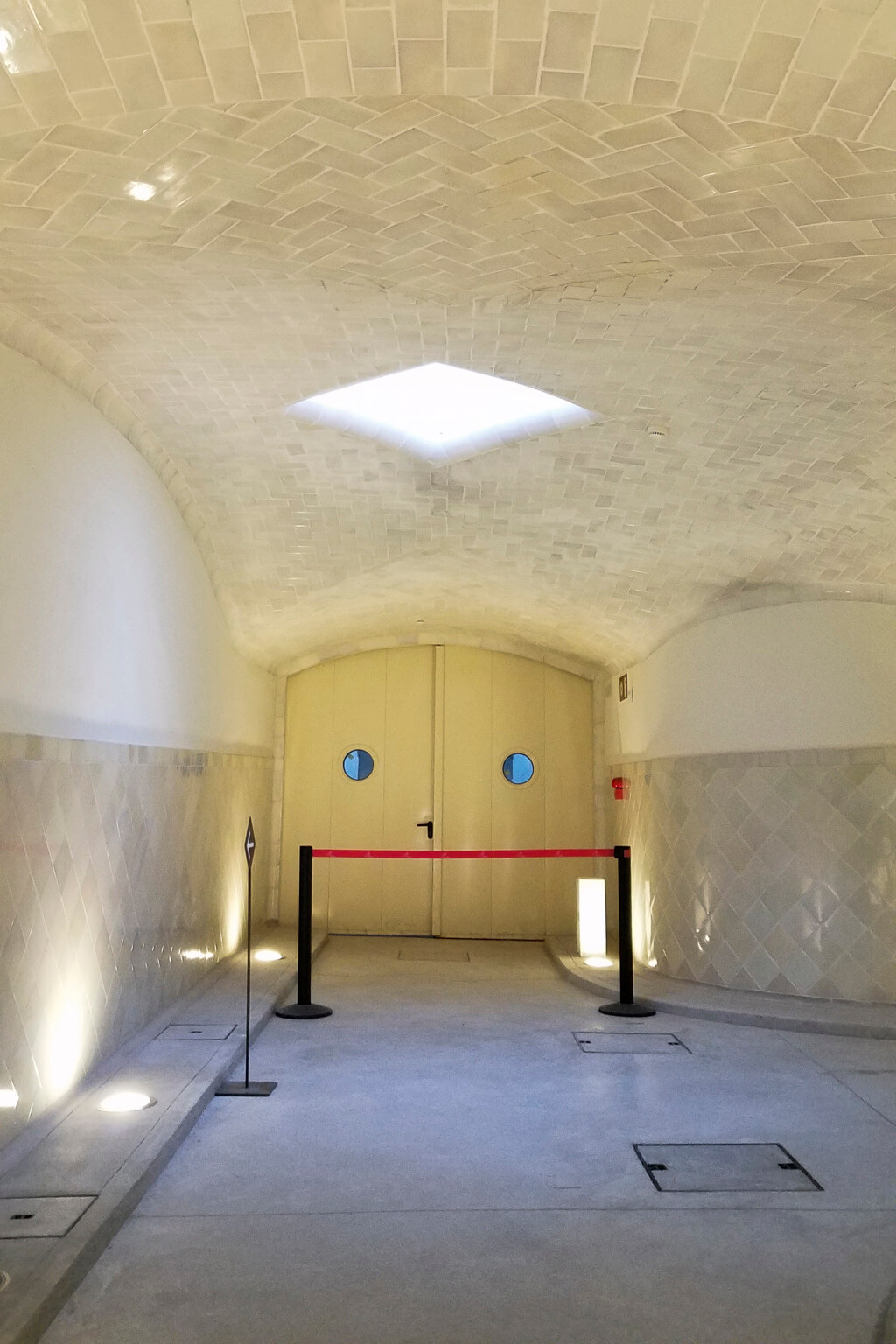 Exterior pavilion view with water tower; the tiled and skylit tunnels
The pavilion concept allowed for the separation of surgical pavilions from infectious disease wards. (Quarantine pavilions were envisioned but not constructed.) Each pavilion had its own cylindrical water tower, round "living room" for patients and their families, nurse's room and bathroom.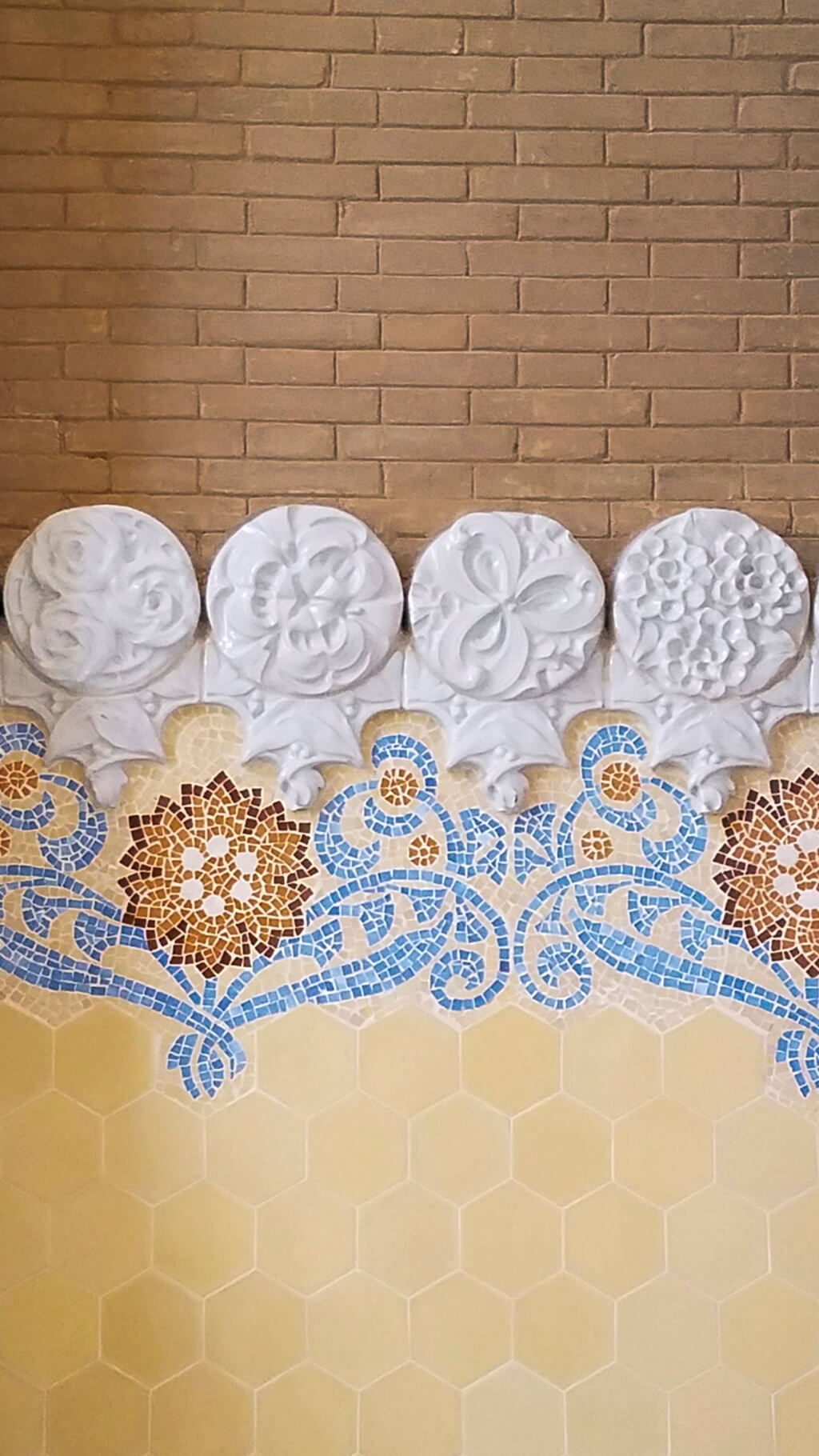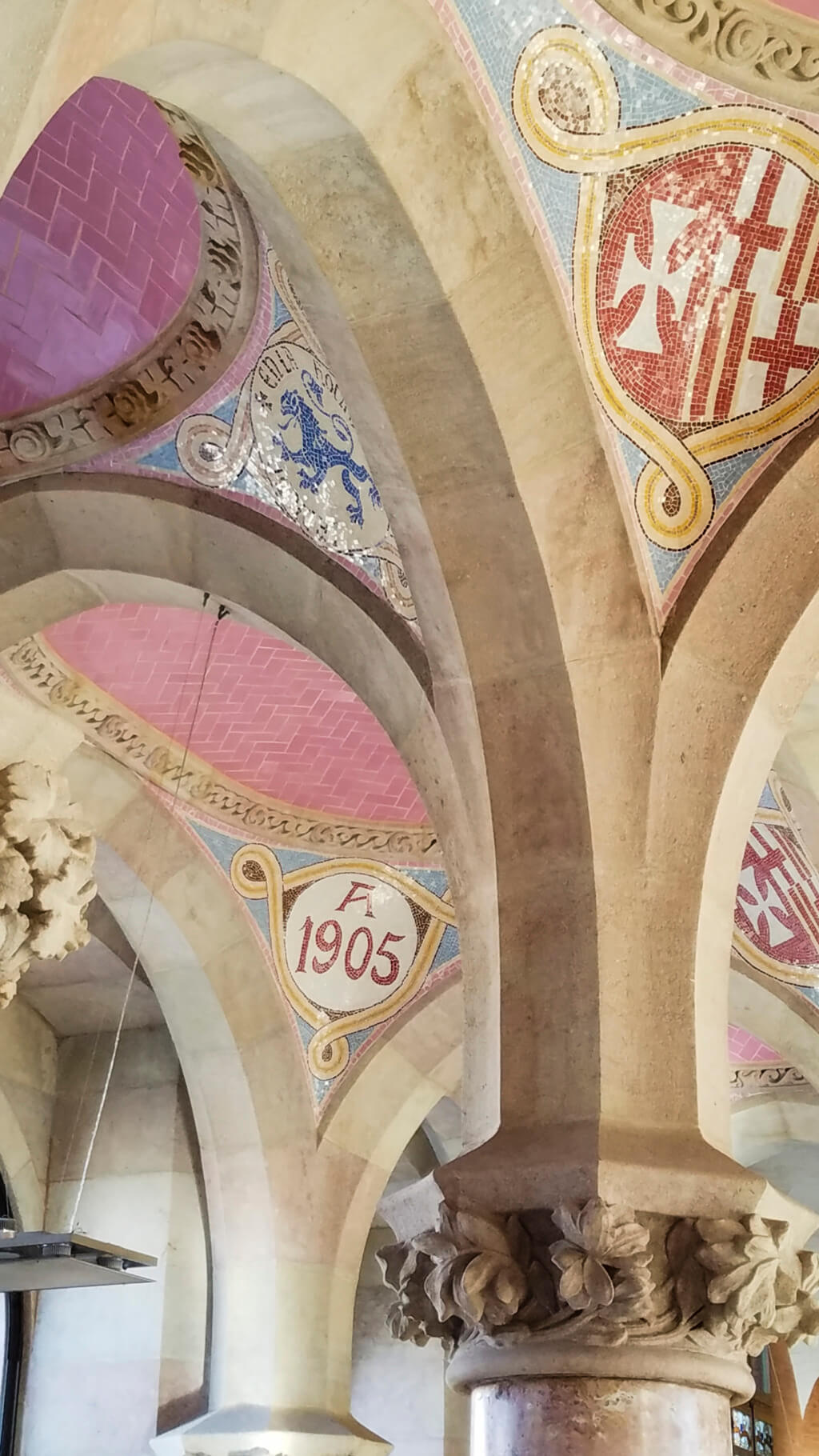 Tile detail; tiled vaulting in the main entry pavilion
Embodying beauty in the service of healing, the Recinte is a feast for the senses. It is well worth a detour up the shady (and café-filled) rambla beyond the Sagrada Familia.