To a large extent, our current healthcare practice is influenced by former Principal John L. Wilson, FAIA, who had an extraordinary 37-year career at Payette before retiring in 2003. Today, we are exploring who John Wilson is and how his career and design philosophies still impact our practice today.
John joined Payette in 1966, after receiving his Bachelor of Arts cum laude from Harvard College and a Master of Architecture from Harvard Graduate of School of Design. He became a Principal in 1971 and was elevated to the AIA College of Fellows in 1999. In 1986, John founded and co-chaired the Boston Society of Architects Task Force to End Homelessness, which continues to assist facilities that serve the homeless population and connects design professionals to various pro-bono projects. John is also a recipient of the prestigious AIA Whitney M. Young Jr. Award, recognizing his significant professional contribution to solving pressing social issues. His AIA Fellowship was also conferred in recognition of this social focus.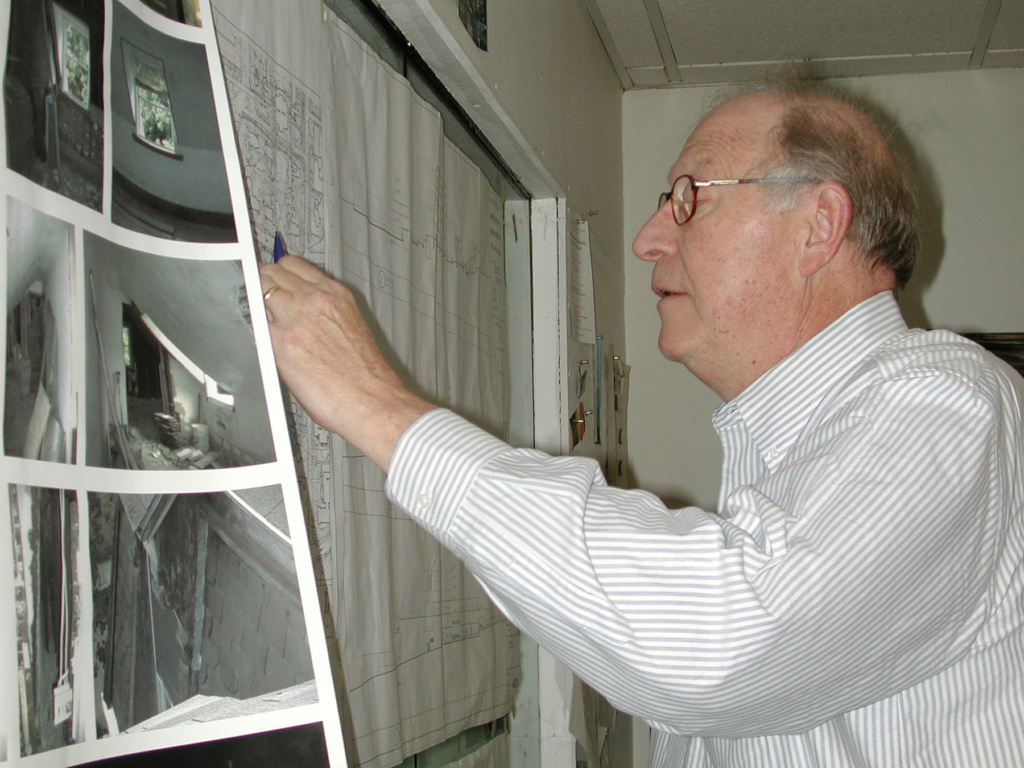 His career launched with the design of the Leonard Morse Hospital in 1969, a new 160-bed replacement hospital in Boston's suburbs. With a focus on the patients, staff and visitor experience in a hospital setting, the design improved the perception of the environment through color schemes, space geometry and natural light while incorporating the newest medical technologies to ensure high quality care. This interest in light and color has had a long-lasting influence on the firm and guides our design today, as evidenced in our MGH Imaging projects which use perimeter lighting with variable color schemes to create calming environments and reduces anxiety. These values manifest much more extensively in the Children's Hospital at Penn State Health Milton S. Hershey Medical Center, which is unified around a recurring theme of nature through the use of images, color, form and texture. Special emphasis is placed on natural light and views of the surrounding landscape, which not only promote healing, but also clarify orientation and wayfinding.
John has been an inspiring mentor to many individuals at Payette – including President Kevin Sullivan and Principal George Marsh – when they started their careers at Payette, right out of school. When asked about John's influence on the younger generation – now today's firm leaders – George mentioned the first project commission pursuit in his own career. George worked closely with Tom Payette and John Wilson during the pursuit process for the new ambulatory care building at Johns Hopkins Hospital, who has now been our client for nearly 20 years. This early experience set the stage for George to receive more commissions, build client relationships and he now mentors the next generation at Payette in the same spirit that John did for him. When Kevin joined the firm in 1987, he joined this talented project team. The new ambulatory care building was unique in its arrangement of exam rooms in clusters to provide functional efficiency for medical staff while also providing patients with privacy. The exterior design is notable for its deliberate understatement as it gives prominence to Johns Hopkins Hospital's historic domed administration building.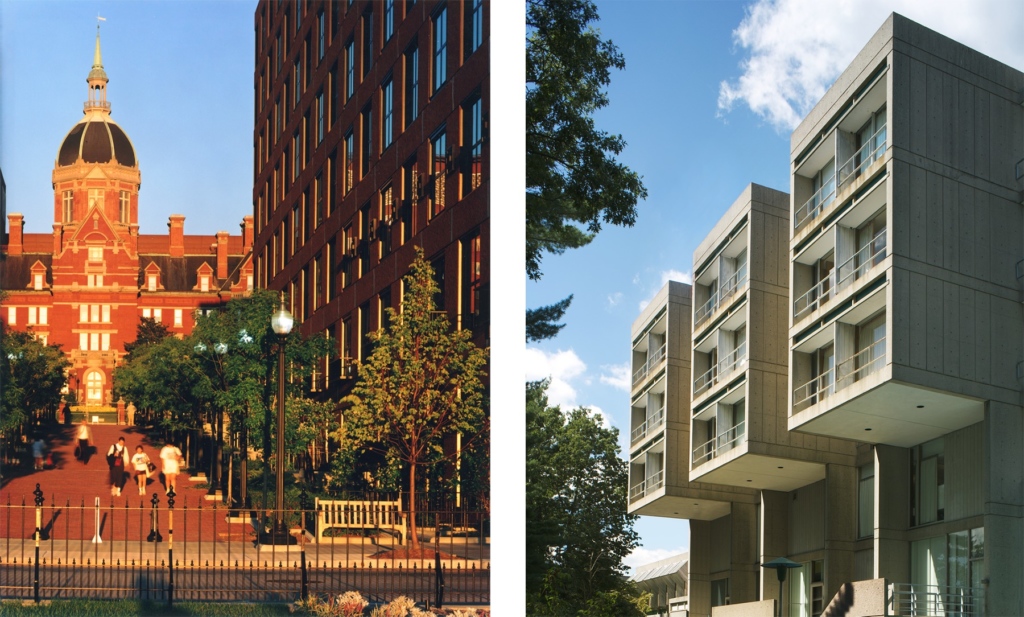 Beyond the work at Johns Hopkins, John contributed significantly to healthcare design throughout the world, from rural Maine to Ethiopia, and his sensitivity toward design in distinct cultural environments is reflected by the healthcare delivery system he planned for a new city near Isfahan, Iran. Other buildings for which he is responsible include: Androscoggin Valley Hospital, Houlton Regional Hospital, Jordan Hospital, Athens Regional Medical Center, Greenwich Hospital, Mid Coast Hospital and the Veterans Administration Medical Center in Boston.
John is a highly intellectual architect and was an incredible mentor to me early in my career. He is very involved in his community and has always been keenly interested in the life of an architect outside of the firm. He inspires many of the current partners who serve on local Boards and Building Committees with his many volunteer activities. This fundamental part of our practice wouldn't have happened without John's influence.

Kevin Sullivan, FAIA, President/CEO
In addition to his project work, John was also very dedicated to serving society through many local civic activities such as being elected a board member for the Newton Community Development Foundation; appointed by Boston's Mayor Flynn's Task Force on Pedestrian Safety; serving as a member of the Mayor's Project Advisory Committee for the Redevelopment of the Prudential Center; and acting as a member of Urban Design Committee.
Related Links
Whitney M. Young Jr. Award | Recipients | John Wilson
Committee on Homelessness
Comments
Its always good to read about John. Thanks for bringing him to the front of my mind this morning.

Dennis W Grudkowski, May 29, 2019
RIP Mr. John Wilson, one of my local heroes who did so much for, and gave voice to, so many, and who passed away on TUE, Aug. 13, 2019.

Maria Klein, August 16, 2019
The sadness of John's passing is in part balanced by my recollections from the years of working along side him under the 25 Cortes Street office roof. It was then that the durable inspiration by his vision for how public sector clients and the disadvantaged people they serve are to benefit from our best design efforts began to be practiced. I wish I could remember more of the wry descriptive humor infused in much of his conversation. My thanks are offered to all who contributed to the praise of John's focus published in the The Boston Globe, August 20, 2019. My memory of John is a blessing.

Jonathan F Warburg, FAIA, August 21, 2019
John's Influence was felt far beyond Payette and Boston. He spent the academic year 1970-71 heading up the second year program at the University of Toronto's Faculty of Architecture. I was one of two Americans in that class. I'm not sure I've ever had a professor who combined John's extraordinary insight with remarkable gentleness and humor. John was universally admired and liked.

Brian P. Brady, AIA, September 10, 2019
I am sorry to read about John Wilson's death in August 2019, but so inspired by what I read about the beautiful man who had accomplished so much and who had a heart for the sufferings of humanity. John was the Architect at a small rural hospital in Maine where I worked. I was impressed with his ability to work with the staff in the planning of the hospital bringing together the ideas of a very diversified group. One could never have guessed that he belonged to such a prestigious firm as Payette Associates. He was so humble and so gentle. My belated, but deepest sympathy to his family and his colleagues.

M. Corinne (Dyer) Biehle, May 17, 2020