Have you heard whispers in the Payette open studio space about Dave Rowan? Who was he?
As with many things Payette, the story begins with Tom Payette…
Tom Payette became President of Markus & Nocka in 1965. The following year, he hired Dave Rowan right out of RISD to work on Leonard Morse Hospital. Tom was teaching a design studio at RISD and Dave may have been one of his students. If you can imagine it, at this time, the firm only had ten employees! Over the course of less than a decade, the firm grew to 50 and as part of this growth leadership and an operational infrastructure was needed. This came in part from Dave and evolved to what we have today through subsequent Managing Principals and COOs.
Dave Rowan was named partner within four years of joining the firm in 1967, made Principal in 1971 and Vice President soon after, running operations for a firm that grew to 150. For nearly 30 years, Dave was a valuable partner and colleague, giving direction and focus to all that happened at Payette from the late 1960s to the early 1990s.
Dave's approach to practice was focused on client service and assuring that all their needs were addressed. He believed that once a client knows you have their interests firmly in our minds, then they will trust us to explore design element that advance our architectural interests. Trust from our clients remains a critically important aspect of our services.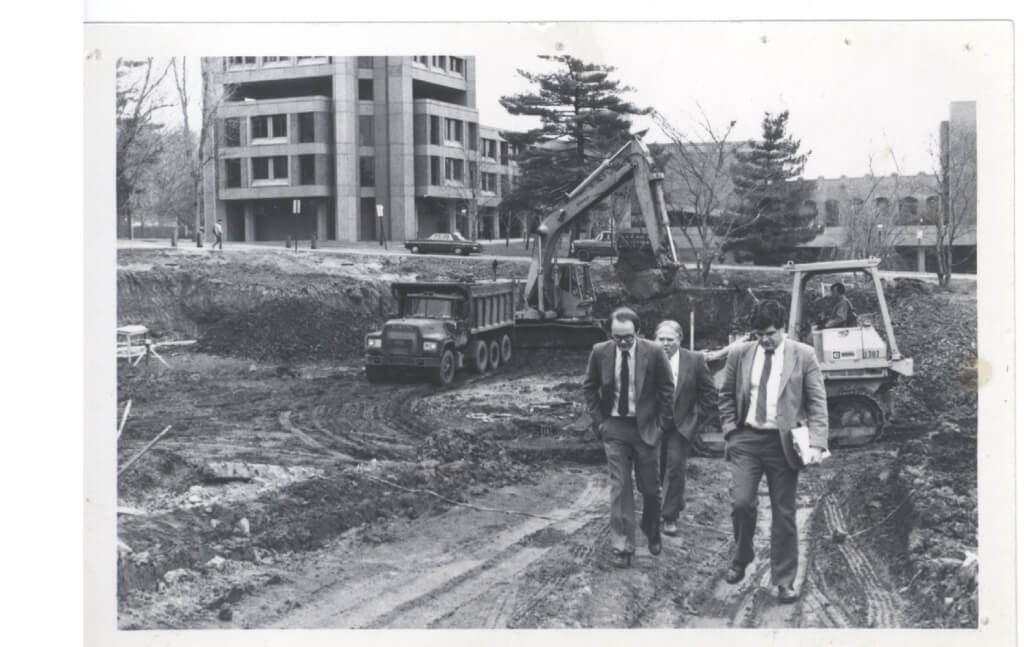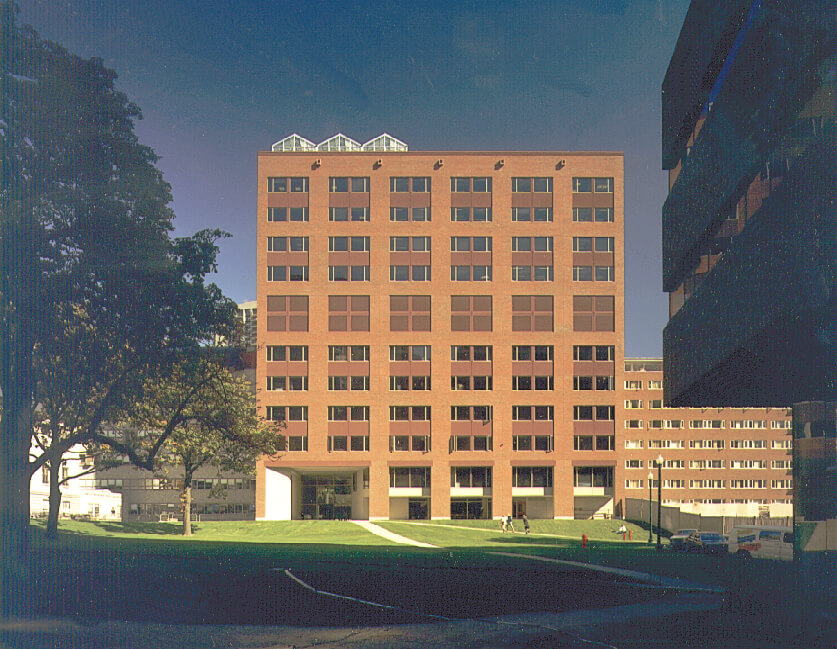 Very generous with responsibility given to young designers, he took great pride in their growth and success, as he did with his own family, making him an incredible mentor. His "troops" included many still at the firm – Jim Collins, Bob Schaeffner and George Marsh – who all worked on the third floor bay in the Isabella Street office, known for its energy and creative spirit, but not necessarily for its cleanliness. Jim, Bob and George all worked under Dave's leadership on the MGH Wellman Research Building, completed in 1985.
A consummate Yankee, he cautioned staff to "spend company money as if it were your own." Dave's integrity led to deep trust both by clients and Payette staff, who could always find him available and interested. As the firm's first Managing Principal, he managed the firm's finances and staffing.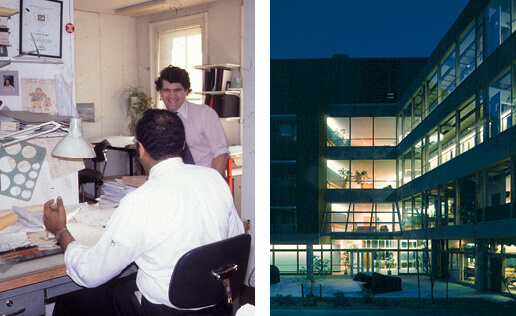 Dave was a kind and gentle person with a quiet wisdom. He was always guiding the firm to do the correct, ethical and appropriate thing in every situation. He set the standard that we all maintain today. He was a true friend to so many individuals in the firm. He embodied an unselfishness and humbleness that seemed to contradict the image of the architect "hero" and he left a profound impact on the firm's culture. More than two decades after his early passing in 1995, his quiet leadership, collaboration and encouragement are still with us today.
Note from Tom Payette about David's passing…