As part of Payette's commitment to community engagement, the firm will be holding its second annual Martin Luther King, Jr. Day of Service. This program seeks to connect our practice to the Greater Boston community by supporting a variety of efforts to make a positive impact through design excellence. The Day of Service will be the culmination of several weeks of planning by at least one-third of Payette's staff, coordinating with community partners and shepherding the planning process. During the day-long charrette, the community partners will work with the Payette staff in a collaborative design process tailored to their organization's mission. This exchange of knowledge benefits both Payette and the community partners by constructing a deeper understanding of our city through thoughtful conversations, in-depth explorations and tangible deliverables completed by design professionals.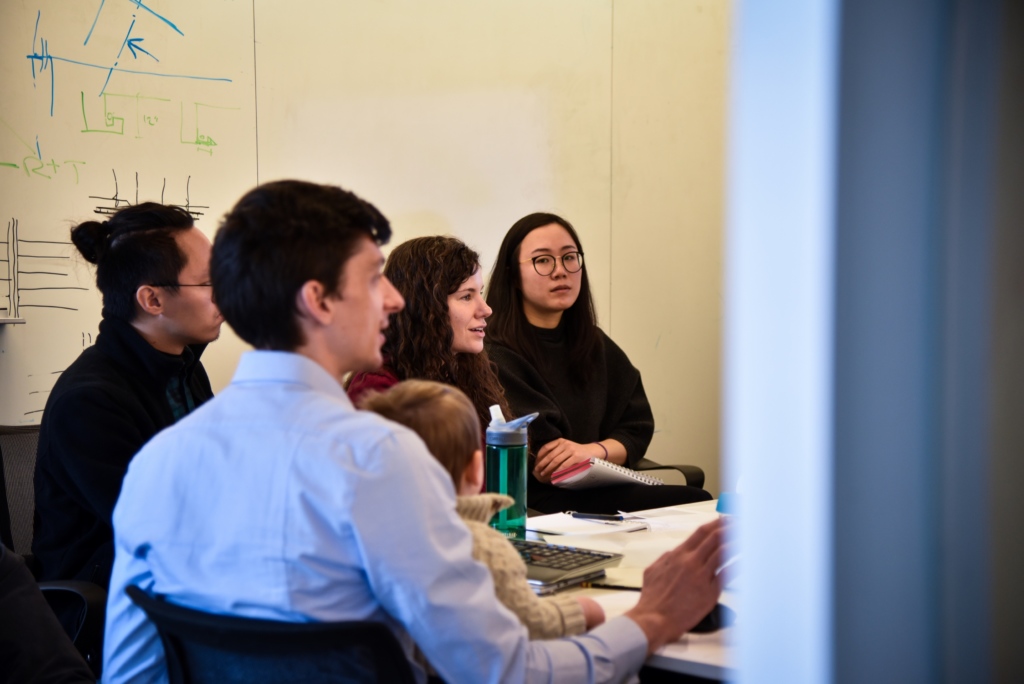 When
Martin Luther King, Jr. Day, January 20, 2020
How
Proposals received by November 22, 2019 will be reviewed and four to six projects will be selected by the Payette staff. Each project will then be designated a team of 5-10 members from the Payette staff. Each team will have a project lead responsible for working with the community partners to coordinate scope definition, identify deliverables, and follow up after the Day of Service.
Team members and their community partners will participate in at least two required planning meetings, December 6, 2019 and January 10, 2020 from 4:00 to 5:30pm, to further identify the project scope and deliverables. Following the Day of Service, the team will provide the community partners with the identified deliverables. The project team and community partners will also be asked to participate in a follow-up survey to evaluate the experience and impact of the day.
Important Dates
2019
October 11: Solicit Project Proposals
November 15: Project Proposals Due
November 25: Notify Selected Community Partners
December 6: Project Meeting
2020
January 10: Project Meeting
January 20: Day of Service
January 21-24: Final Deliverables
January 24: Final Presentations
January 27-31: Project Evaluation
Please email Casey Mahoney for more information regarding the application.
Related Links:
Payette's Day of Service: Recap
Service Learning: Lessons in Leadership

Comments
Hello,

I am interested in submitting a proposal for Payette's Annual Day of Service! We are a local non-profit organization that serves the community of East Somerville.

Best,
Jen Atwood

Jennifer Atwood, October 15, 2019
The VNA of Eastern Massachusetts was founded in 1906 by local women in Somerville to bring desperately needed health are into people's homes. In 1999, we built the first VNA owned and operated assisted living facility for low income seniors and disabled persons at 259 Lowell Street in Somerville, and a second residence at 405 Alewife Brook Parkway in Somerville in 2008. We now provide safe, dignified homes for over 200 disadvantaged residents would have been destined to spend the rest of their lives in nursing homes, homeless or worse. Recently the Little Sisters of the Poor in Somerville announced that they are withdrawing from the Somerville community and are looking an non-profit organization that will honor their mission of providing homes for over 100 low income seniors and disabled. The VNA is ideally suited to continue that mission and will be retro fitting the top 2 floors of their 6 story building into 500 square foot apartments, converting the space from SRO to one bedroom apartments. We will need assistance developing preliminary plans to submit for funding. Since we will be gut renovating, an existing structure we will need an architectural team that can assist us in that regard. It would be wonderful to have the Payette Team assist us in this effort! Thank you! Linda Cornell President/CEO 6177182200

Linda Cornell, November 5, 2019