YDC kicked off 2020 with a series of events including our annual "Lunch with the President" and "Life Before Payette" luncheons. We had just printed out the roster for the big Ping Pong Tournament, and people were coordinating their first matches. We were excited about the year ahead and the variety of events on the horizon.
Then everything changed. On March 13, 2020, it was announced the office was going fully remote due to the COVID-19 Pandemic. We packed up our necessary tools of the trade and headed home, thinking we would be back in a few weeks.
Of course, a few weeks turned into a year and now here we are, reflecting on the past twelve months and how we pivoted to continue hosting great events in our new reality. In the early months of being remote, most events focused on a traditional presentation style utilizing virtual platforms.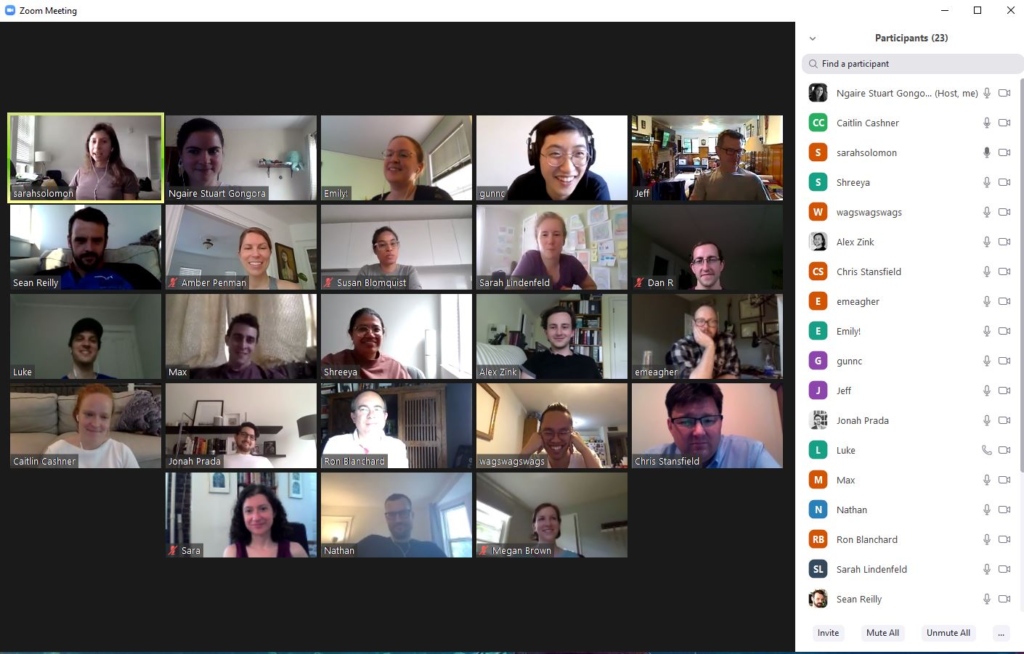 As the weather turned from spring to summer, we were still in lockdown with an overwhelming sense of the unknown and experiencing separation distress from our colleagues. We held some virtual events that focused on the underlying core values of continuing mentorship and knowledge sharing across the office and through the practice. We also hosted a fun Friday afternoon Trivia event, with categories that included a nod to the cultural phenomenon "Tiger King."
The desire and inherent loss of being together became apparent with the arrival of our summer interns. We were restricted to scheduled interactions, rather than the serendipitous ones we highly value to get to know one another. We asked the interns to do a quick video for the weekly Friday All Office meeting announcing "We are here! Summer is here!" Despite finding ourselves in this perpetual virtual format, it was such a treat to meet and get to know our interns over the summer – an extremely talented cohort.
As we headed into fall, we hosted a retrofitted Bocce Ball Event, following all proposed safety guidelines. Despite a smaller turnout than normal and being socially distanced, it was a nice way to reconnect with colleagues we had not seen face to face in months.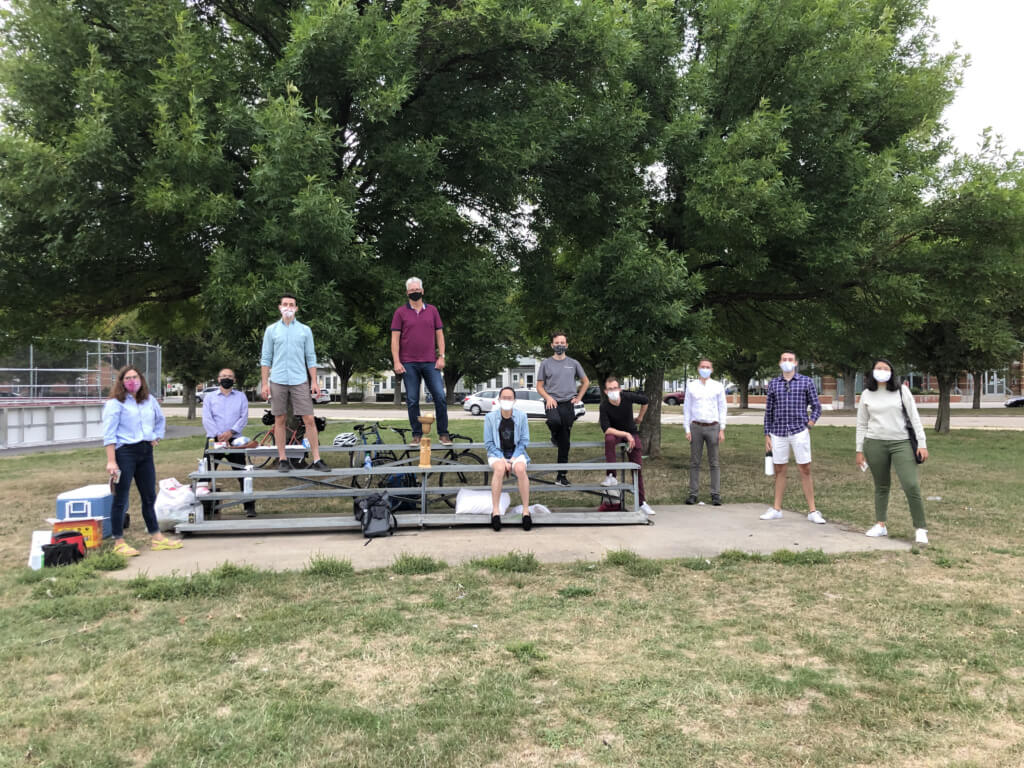 The changing of the seasons also brought to light the very natural progression of screen fatigue for both presenters and viewers. We went back to the drawing board and focused our energy on what was truly lacking: interaction and a culture of knowledge sharing. We saw mentorship across the office as a potential solution to this issue. We combined forces with Alison Laas, a champion for mentorship, and Women in Design. Together, we created Payette Connect – the first formal office wide mentorship program in a number of years.
Our annual Thanksgiving Potluck is probably the most anticipated event of the year, and it involves a lot of homemade food and the abundant spirit of sharing and reflecting on all the things we are thankful for. To honor that spirit, we held a COVID Kit Donation drive. With donations from the staff, we assembled 191 kits and donated them to Circle of Hope at the end of December. In addition to the COVID Kit drive, leadership surprised all employees with a delicious homemade pie for the holiday from Petsi Pies.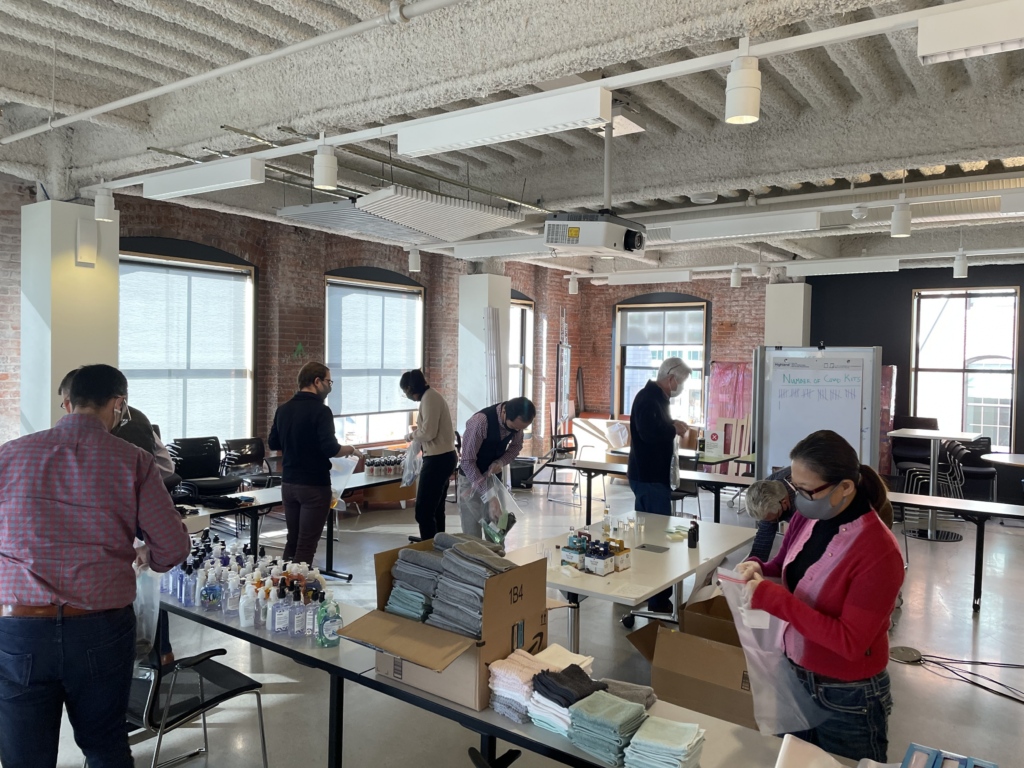 The Thanksgiving Potluck is a wonderful opportunity bring the firm together and give thanks for everyone's hard work and the great projects that we get to work on. Providing pies to everyone maintained that tradition, supported a local minority business, put a smile on everyone's face and reminded everyone of all that we have to be thankful for during a challenging year.

Jeff DeGregorio, Principal

As part of the Annual All Staff, YDC produced a highly anticipated video starring all the new hires. This year's video was narrated from the point of view of a virtual meeting – with the myriad of technological hurdles we all faced as we adapted to using these tools. The video not only provided the New Hires with the opportunity to be silly and let loose on camera, it reminded the rest of us what a whirlwind year it had been and even though we were physically apart, we have faced the challenges together.
This coming year we will continue to focus on our core values: mentorship, knowledge sharing, licensure and cultural growth. While the remote format has presented us with many challenges, it has also provided a platform for new opportunities. If we have learned anything from the past 12 months, it is that we will continue to adapt to our ever-evolving office culture and the profession. We look forward to the upcoming year and aspire to continually provide holistic support to our emerging professionals and colleagues.