The year end at Payette usually includes several time-honored holiday traditions hosted by the YDC (Young Designer's Core). Although we could not celebrate together this year as we have in years past, we still came together in an entirely different way to spread the spirit of the holidays, reflect on how much we have to be grateful for and to give back to the community. This year, the YDC spearheaded a drive to provide COVID kits for those in need. As the pandemic surge intensifies across the US, it is increasingly important that everyone has the ability to protect themselves against the virus. Each kit includes hand soap, hand sanitizer, a reusable face mask and a hand towel.

The YDC set a goal providing one COVID kit per Payette employee (170 kits) to deliver to Circle of Hope, an organization that provides homeless populations in Boston and its Metro West suburbs with basic clothing, toiletries and other necessities. The YDC organized a collection of all items and set up physically distanced assembly stations to put the kits together. The one per employee goal was exceeded by over twenty additional kits.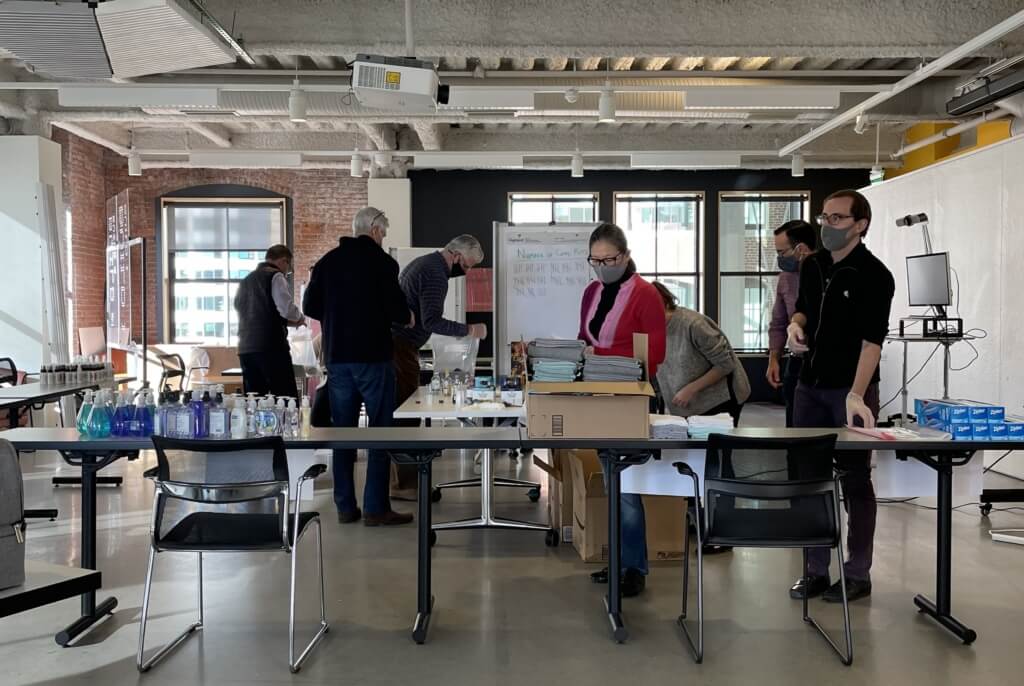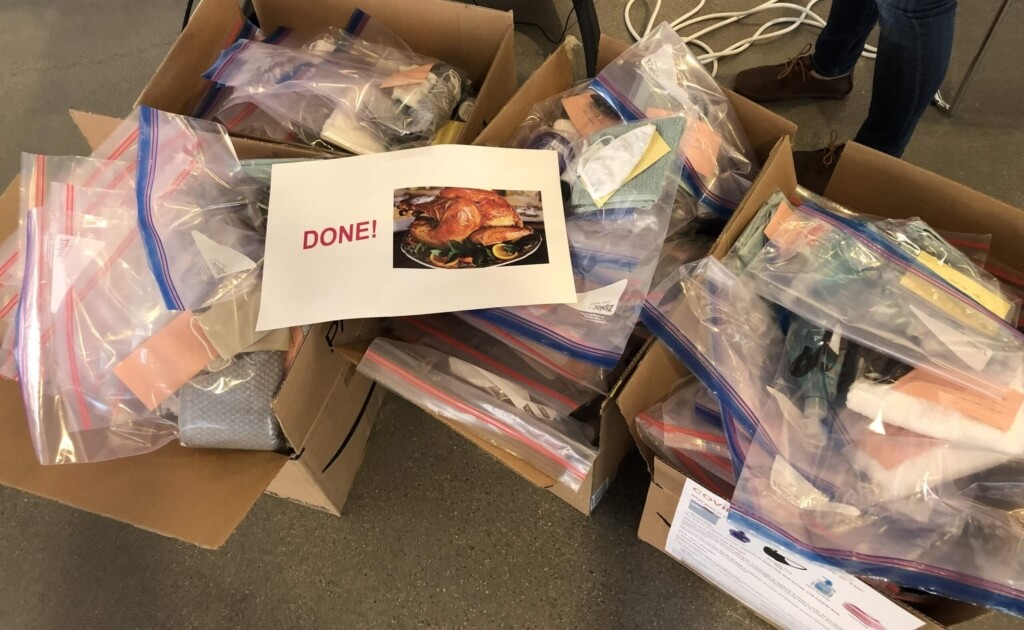 Mali Ouzts-Gusenleitner on the delivery to Circle of Hope:
"When my husband and I pulled up there was an SUV being loaded up with an abundance of clothes. A couple was picking up a large delivery from Circle of Hope to drop it off at local shelters. The car was so full that the wife had to hold one of the large bags in her lap. They both drove off smiling and laughing. The two women from Circle of Hope brought their cart for us to load all of the boxes on and were so excited with the number we pulled together, 191! They reiterated that it was work like this that helped keep them going and they have seen a marked uptick in need this year from the last few years. They loved the flyer that Sarah and Ngaire pulled together and asked for a copy. They took a photo of my husband and I with half of the boxes and one of me with half of the boxes. And we also drove off smiling. The Circle of Hope employees are truly inspired by the work they do and the volunteers that help them."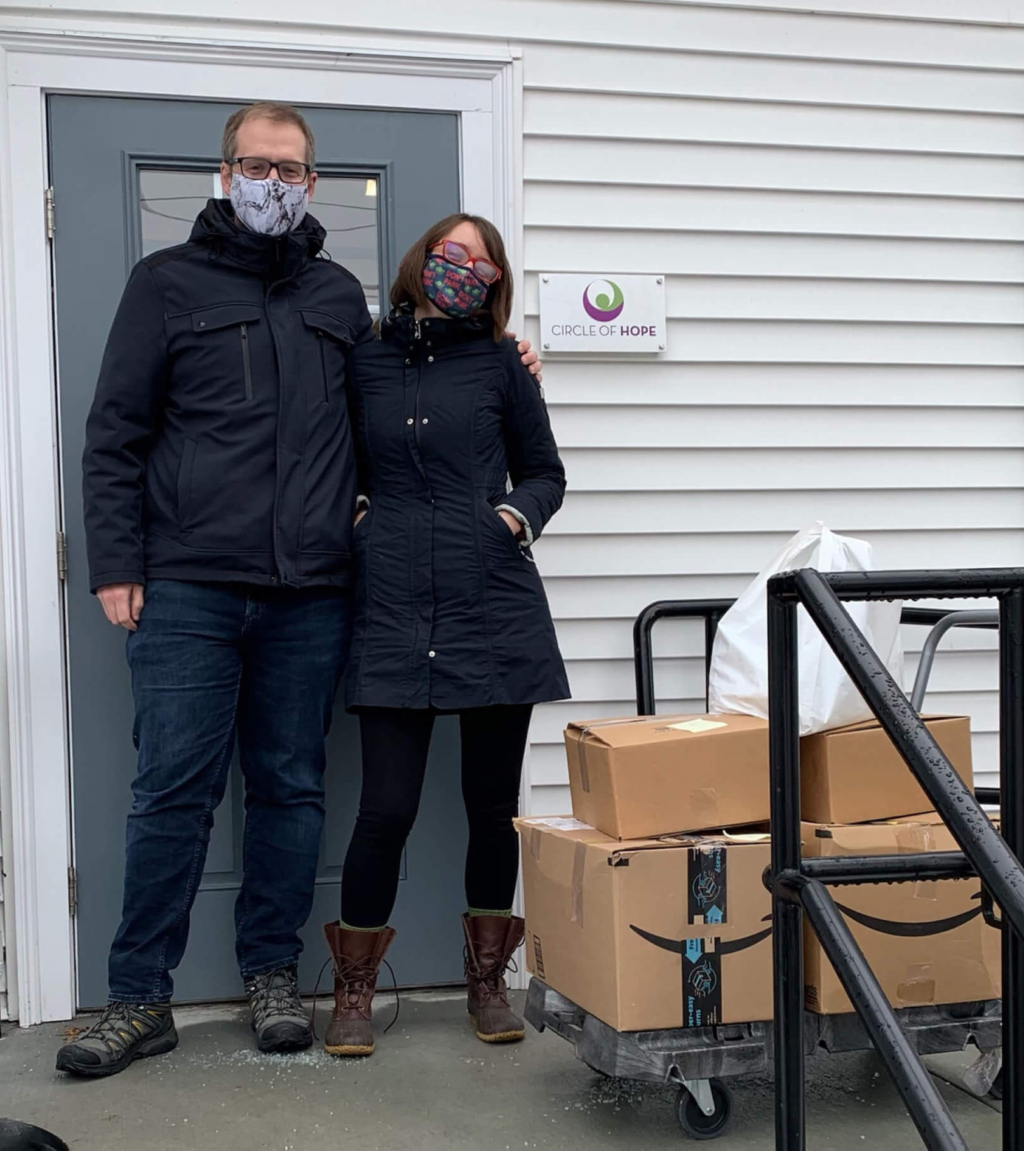 This was a wonderful way to end the year and share in the excitement of working together to contribute and help others where we can – and to find inspiration for the year to come.