The Holyoke Soldiers' Home is a Long-Term Care Facility envisioned as an iconic landmark rising atop a hill – a dynamic form visible from 360 degrees. Sited within a park-like setting, reaching outwards to frame views across the site into the surrounding landscape, the three curved masonry shells define the dynamic form and unique Tricorn geometry. The shells enclose three houses of varying heights, clustered around a shared neighborhood core in the interior, and become the main façades for the three outdoor spaces.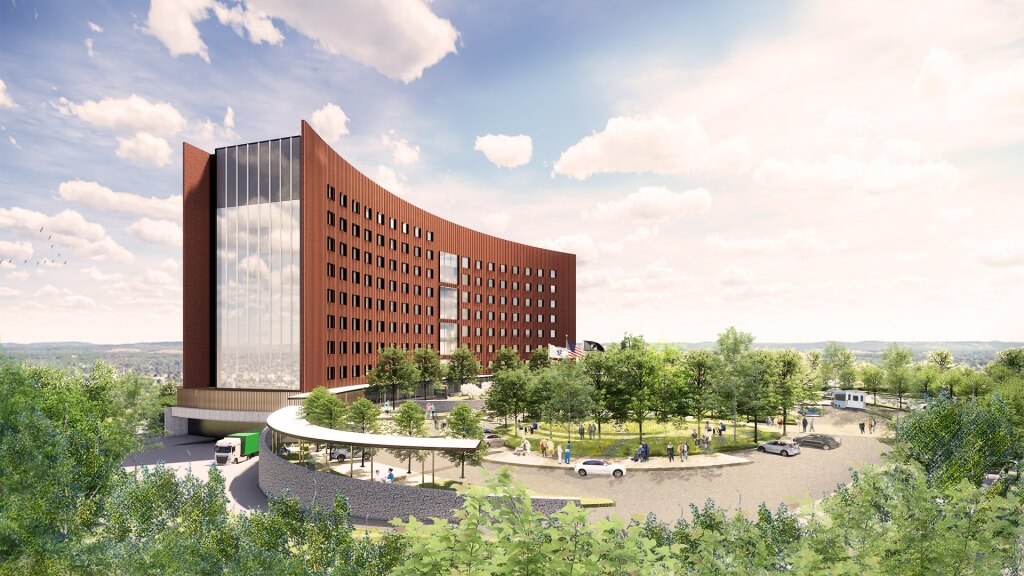 The continued design of the brick façade is the latest step in the project. The brick's textured relief complements the sweeping gesture of the shells, activating the ever-changing façade as the sun travels. We were drawn to a gradient vertical pattern as a way to enhance this sweeping effect and the sloping roofline – an overarching gesture that will be visually apparent at a distance. The gradient is created by projecting brick in vertical lines at various distances across the curved shell. Fabrication models of the large scale of the shells along the small scale of the brick helped us to visually understand and test different iterations as we continued to develop the design.
The result was two iterations of the façade: a single gradient and a double gradient. The single gradient begins with an open brick surface in the east and becomes denser as the shell becomes taller in the west. The double gradient scheme has dense vertical lines at the ends of the shell and becomes open in the middle, where larger windows reveal neighborhood spaces of the program.

The two 1/4th scaled façades were milled from flat sheets of foam and then bent into position on a curved MDF frame. This efficient technique allowed the team to quickly fabricate and represent the fully curved masonry mockups. Standing at 3' tall and 5' wide, they allow an understanding of the dynamics of Holyoke's complete façade in-the-round.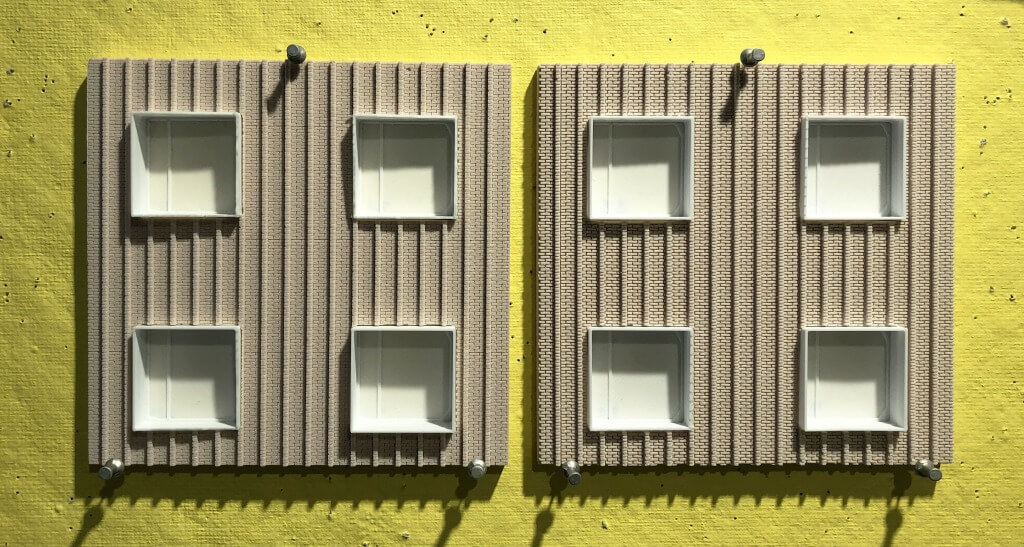 In further detail we produced a series of smaller models with the engraving of mortar lines. At this stage we also began exploring metal shroud options. 3D printed inserts of shrouds with various depths and shapes to allowed us to consider how shadows would interact with the façade.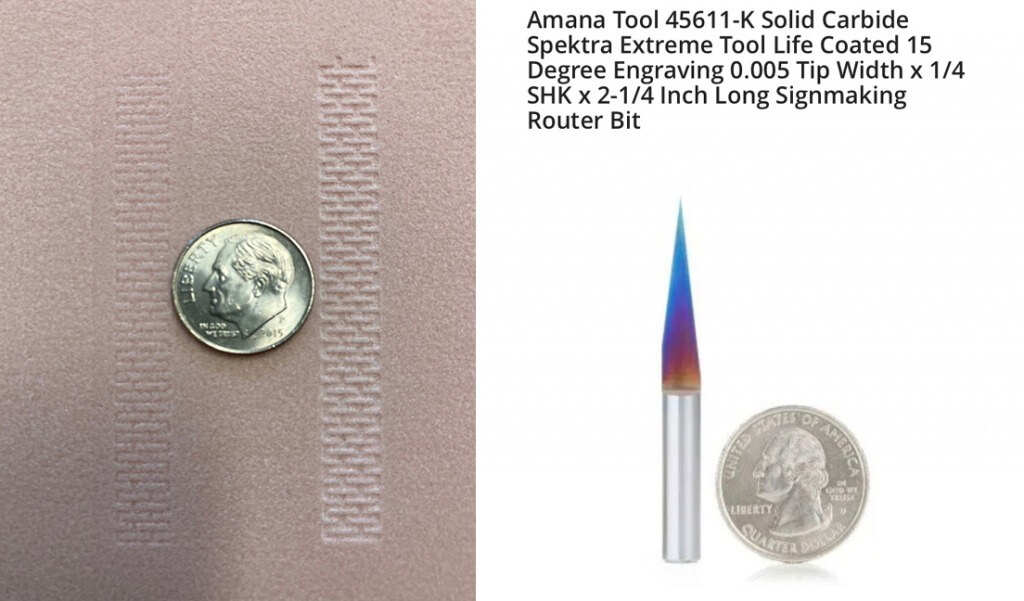 These models have been immensley helpful as the project progresses through design development, enabling the team to visualize the form and textures physically and reach design conclusions more quickly.