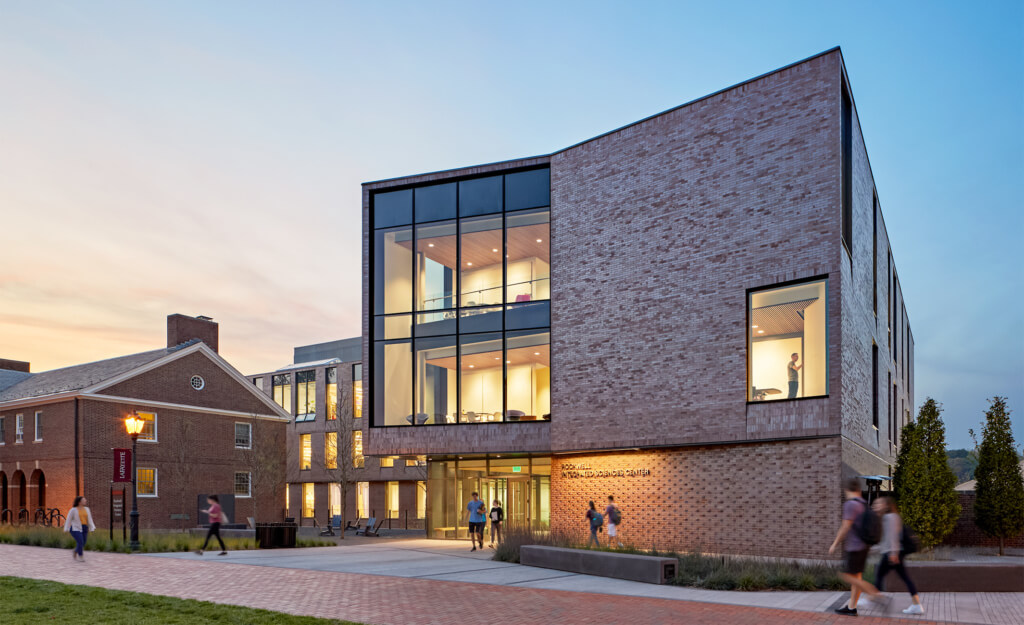 Envisioned as a vertically connected walk-up science community, the new science center uses a steeply sloping site to conceal much of the program within the historic brick fabric of the existing courtyard. With only three floors above grade, the design solution hides much of the 103,000 SF volume down the hill to fit the existing context both in scale and materiality of the neighboring buildings. A continuous, four-story commons and meandering sculptural stairway vertically link the academic programs and study spaces. Landscaped courtyards, a spatially dynamic atrium and a variety of informal student spaces make the building a destination for the sciences and the entire campus community.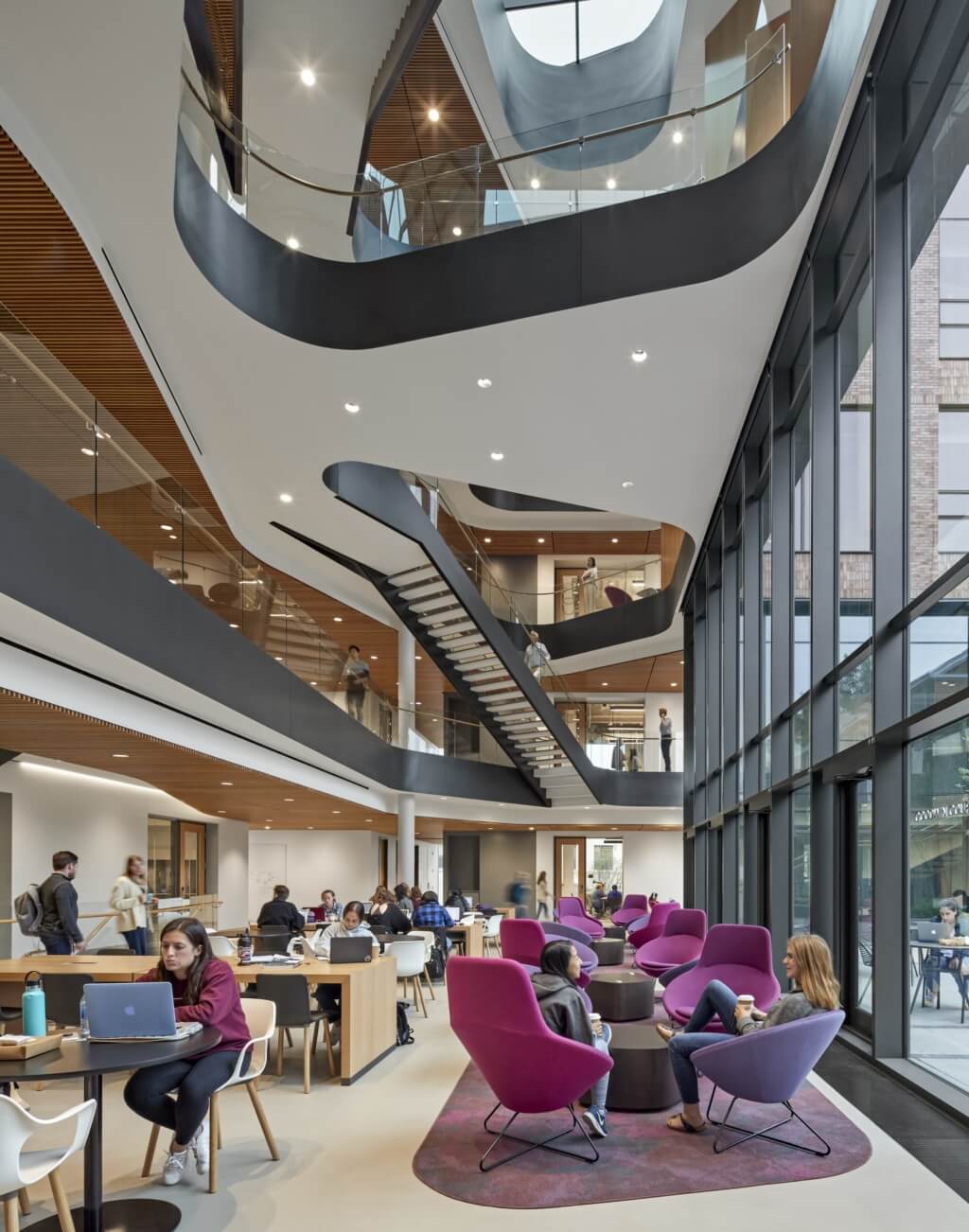 This new home for biology and computer science includes teaching labs, research labs, support spaces, offices, a rooftop greenhouse and an animal facility. The building's interdisciplinary identity is supported by the centrally located areas for STEM leadership, the Office of Sustainability, Environmental Science and Studies and Neuroscience.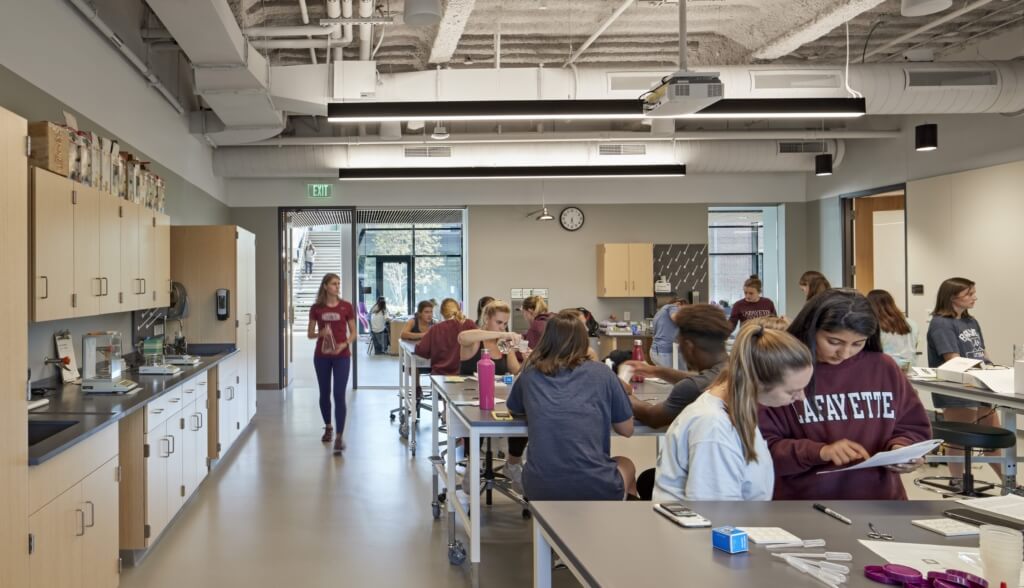 Recognizing that science facilities are traditionally the greatest consumers of energy and natural resources, Lafayette targeted the Rockwell Integrated Science Center to become a beacon of responsible and environmentally sustainable design. The design of this LEED Platinum building was guided by aggressive energy targets set at the start and rigorous energy/performance modelling throughout the process. By replacing their former energy intensive Biology building with this much larger but highly efficient facility, Lafayette reduced their annual carbon footprint by 40% despite adding over 100,000 new square feet to the campus.