On a brisk, sunny December morning, the Chelsea Soldiers' Home team celebrated with a ribbon cutting ceremony attended by Governor Charlie Baker and Lt. Governor Karyn Polito. Payette's history on this project goes back almost a decade, making this event an especially exciting moment.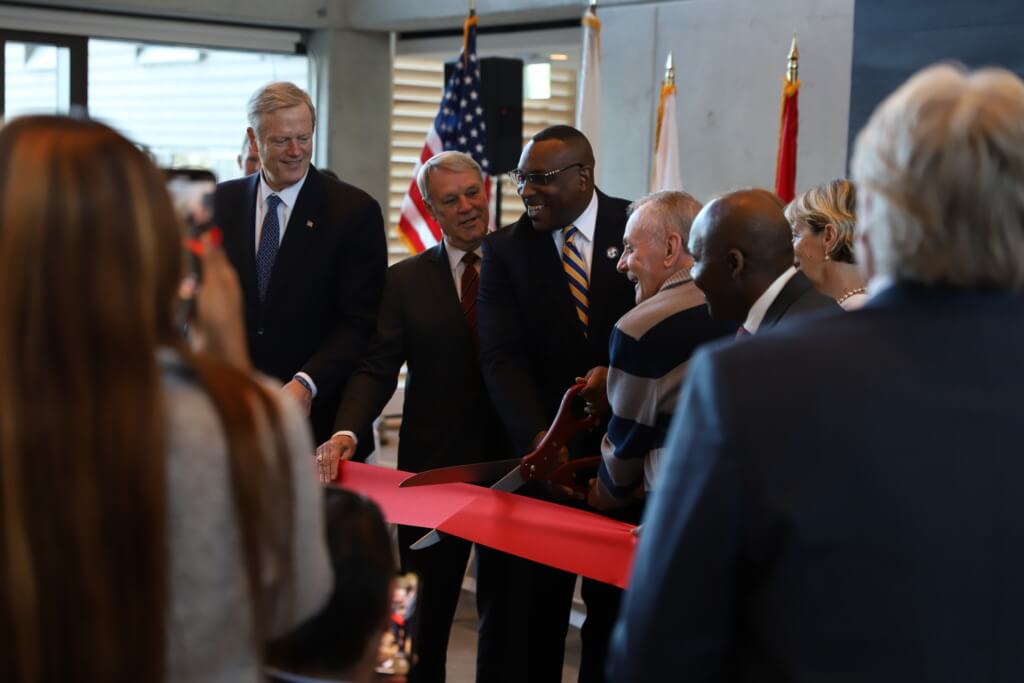 Located atop Chelsea's iconic Powder Horn Hill, the Community Living Center is a long-term care facility for the Commonwealth's veterans. Designed to harness panoramic views of downtown Boston and the harbor, the transformative new facility will have 154 private rooms organized around shared community spaces and surrounded by generous courtyards. The nearby Quigley Building will be demolished when the new center opens, enabling development of the full seven-acre site into an accessible landscape and restoration of the adjacent Powder Horn Hill Park as a public amenity.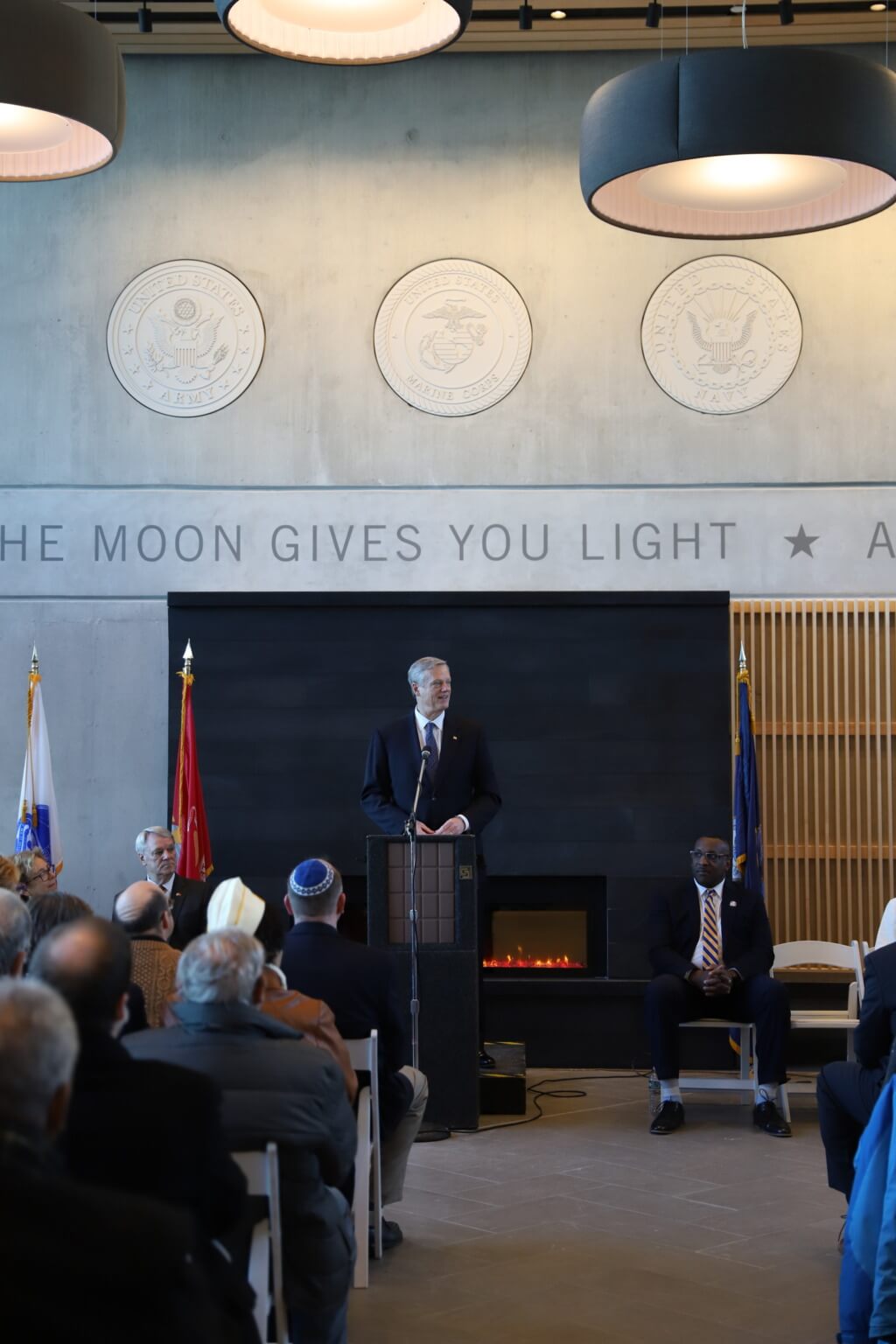 Many speeches were given, including by Superintendent Johnson of the Soldiers' Home in Chelsea, Secretary of Veterans' Services Cheryl Lussier-Poppe (who, as the previous superintendent, spearheaded the project during design), Anthony Consigli, Board Chair Tom Lyons, Health and Human Services Secretary Marylou Sudders and Governor Charlie Baker. Cheryl's speech was impassioned and conveyed her thankfulness for all the work that the team did to see this project through – especially once COVID hit.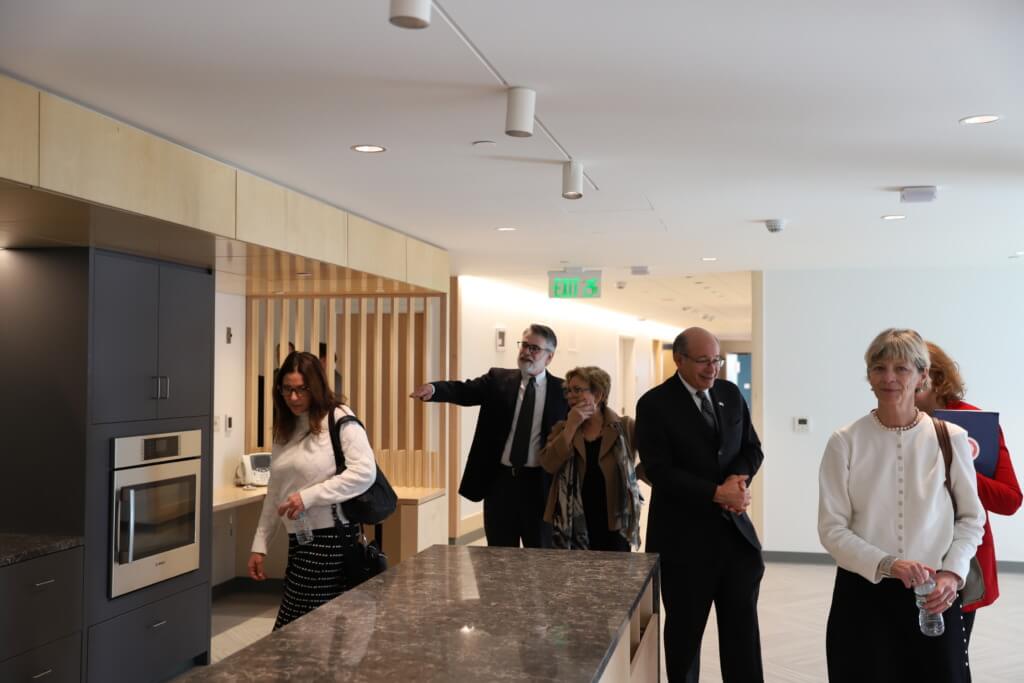 Payette team members have been on this project for many years – Scott, Kevin, and Wes since 2012-14, Montse and Yin since 2018 and me since 2017. Tom was a core member during the design phases and has provided valuable input as we have worked to complete the vision and detailing of the project. It was wonderful to enjoy a gathering in the 'Great Room' for the first time, and to see the space used as we originally intended. Knowing it will be an even better experience once the terrace and outdoor spaces are finished and landscaped on the east and west ends of the room makes it even more exciting.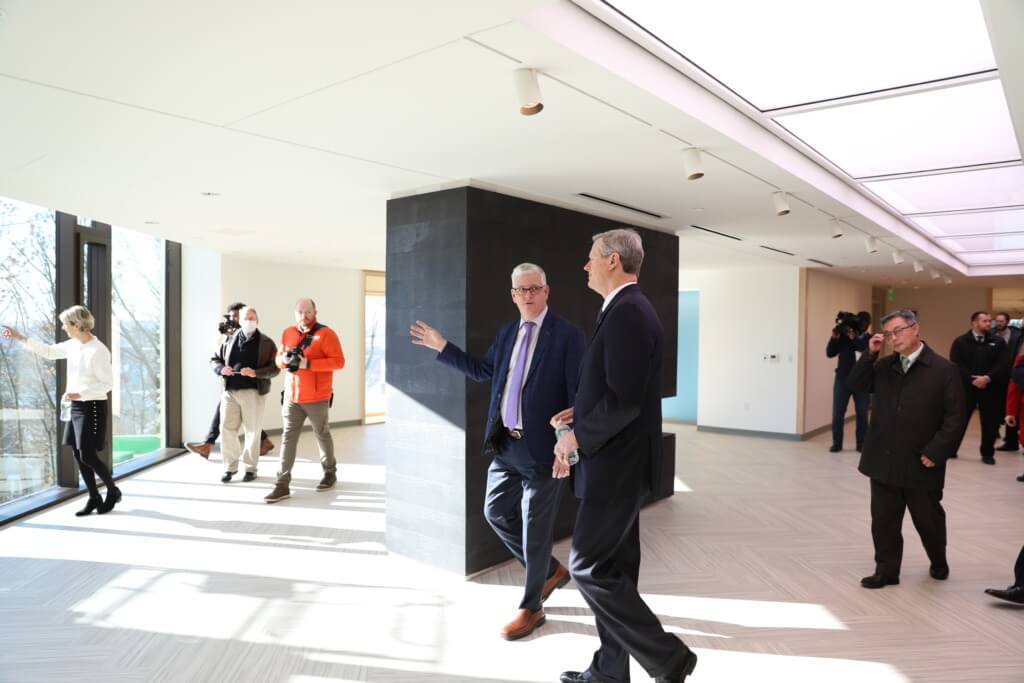 Kevin, the Principal-in-Charge for the project, led the Governor through one of the resident homes, talking about the organization of a typical unit that surrounds each kitchenette. He discussed some of the key features, such as the circadian 'skylight' in the dining area, the fireplace, nurses' stations and the amazing panoramic views. Both Secretary Sudders and the Governor were very impressed with the Resident Rooms – from the way the team was able to conceal medical devices in the headwall, to their size, quality of light and views, use of natural wood and even the flooring. The building was noted as 'iconic' in a few different speeches and after the tour everyone could really feel how special this building is and how meaningful of a difference it will make for the staff and Veterans at the Soldiers' Home.
Photography by Yin Xia
The completion of the Community Living Center project marks a significant milestone for the Soldiers' Home in Chelsea, and for the Commonwealth. This new facility will make a positive impact on the lives of aging veterans in our Commonwealth, who have given so much of themselves to serve our nation. This project would not have been accomplished without the partnership of the US Department of Veterans Affairs, our legislative colleagues, and countless others in the community who came together to support work together to enhance long-term care for the Commonwealth's veterans.

Governor Charlie Baker
This new facility will help ensure we are providing the best possible housing and care for the veteran residents of the Chelsea Soldiers' Home. We are grateful to the state and federal partners who came together to make this project a reality.

Lt. Governor Karyn Polito