Congratulations to Jennifer Hardy for being selected for the 2020 AIA Young Architects Award. We are incredibly proud of her achievements.
The Young Architects Award is given by the AIA to individuals who have demonstrated exceptional leadership and have made significant contributions to the profession in the early stages of their careers. Jennifer will be presented with the award at the Annual AIA Conference in Los Angeles in May.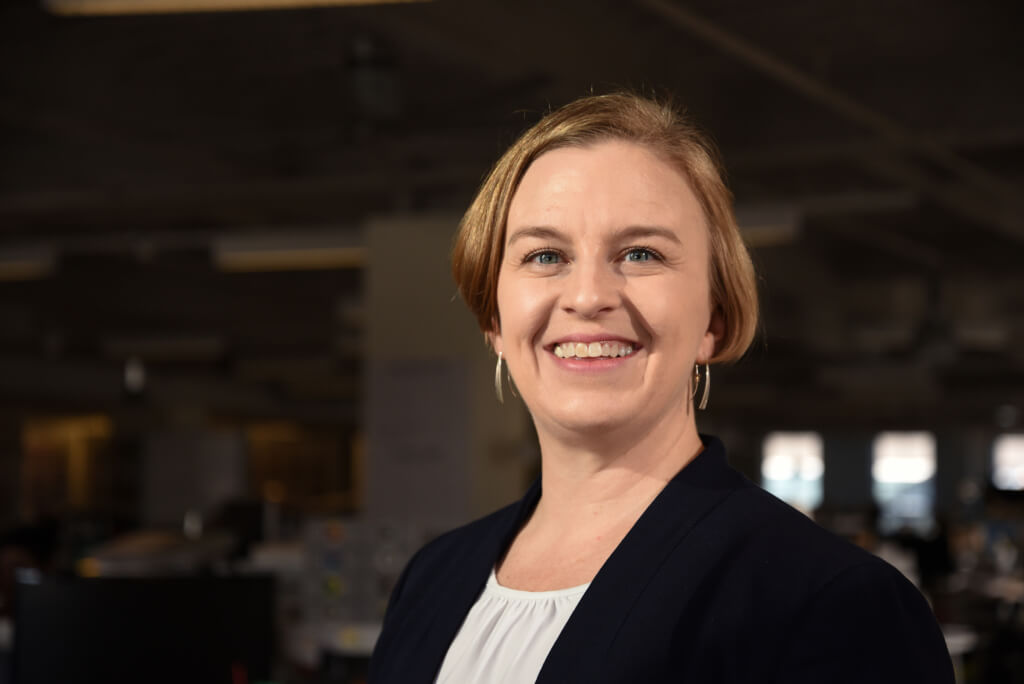 Jennifer joined Payette in 2018 and is a Senior Associate with the firm. She is an ambassador for diverse voices, interests and concerns that are pertinent to our ever-evolving profession and is actively engaged in the BSA/AIA; serving on the Membership Committee, acting as Co-chair of Women in Design and founding the Women in Design Emerging Leaders Group.
Jennifer will represent the BSA/AIA Women in Design, at the upcoming 2020 National AIA Convention, as a presenter in a session designed by AIA New York Women in Architecture Committee titled "Equity in Architecture: A Coast to Coast Exchange." This session will engage women and men from the architectural profession and allied industries in a dialogue about Equity, Diversity and Inclusion (EDI) initiatives being successfully implemented at chapters and firms across the country through Women in Architecture (WIA), Women in Design (WID) and Equity, Diversity and Inclusion Committees. Representatives from multiple organizations will illustrate effective programs and events and demonstrate how these initiatives can improve the workplace to foster a more inclusive and equitable environment.
A moderated roundtable discussion will afford attendees intimate dialogue with WIA, WID, and EDI leaders from across the country. Through this lively exchange, the session will inform and inspire the participants to develop initiatives and be agents of change, contributing to establishing Equity in Architecture based on the pertinent issues of Design & Leadership, Workplace Culture, Professional Practice & Development and Advocacy & Activism.