It's a span of over 100 years of impact that the building has on people's experiences.

Anthony Atchley, Acting Dean of College of Engineering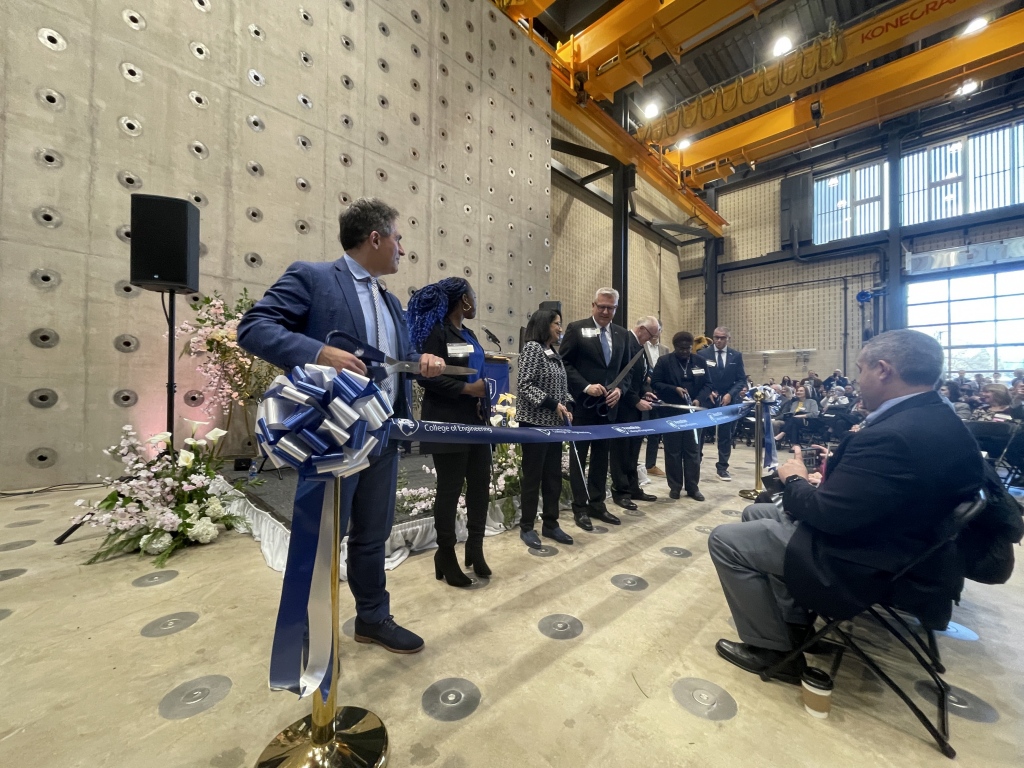 The Pennsylvania State University's College of Engineering recently celebrated their new Engineering Design and Innovation Building at a ribbon cutting ceremony held inside the high bay space. University leadership, donors, professors, staff, students and project team members gathered to celebrate the building years in the making come alive.
Payette's history of working with Penn State dates back in 40 years, and since 2018, we have led the development of a master plan to improve and optimize the College of Engineering's teaching spaces. The construction of two brand new buildings and landscape on West Campus transforms and complements the existing precinct on the core campus.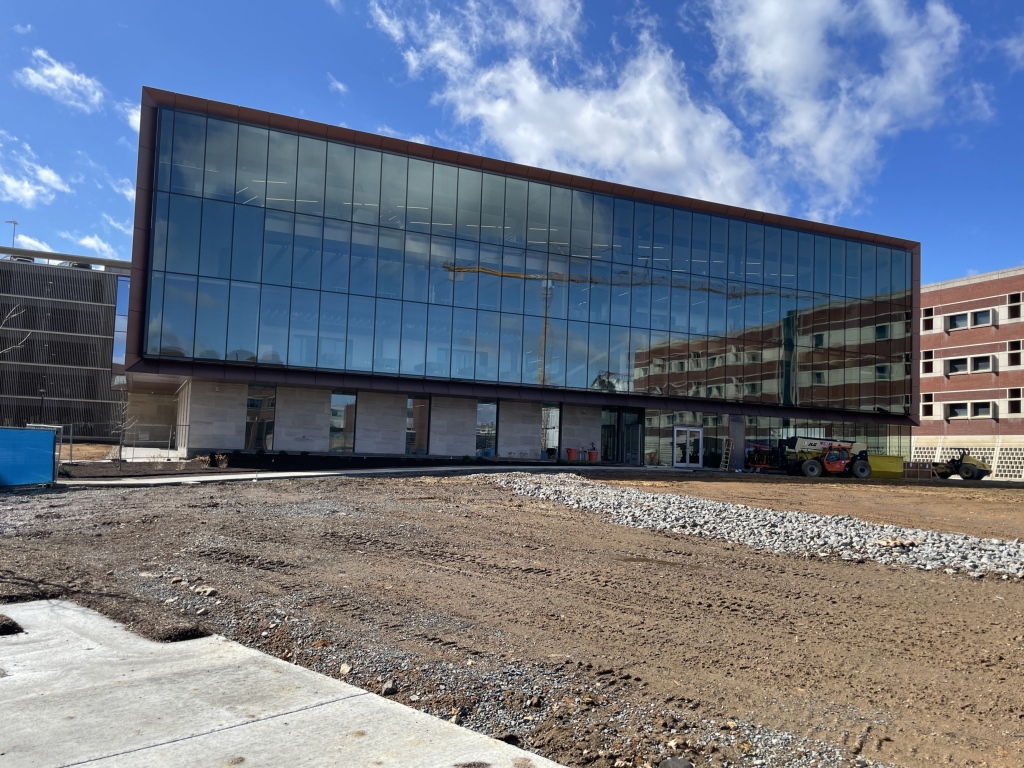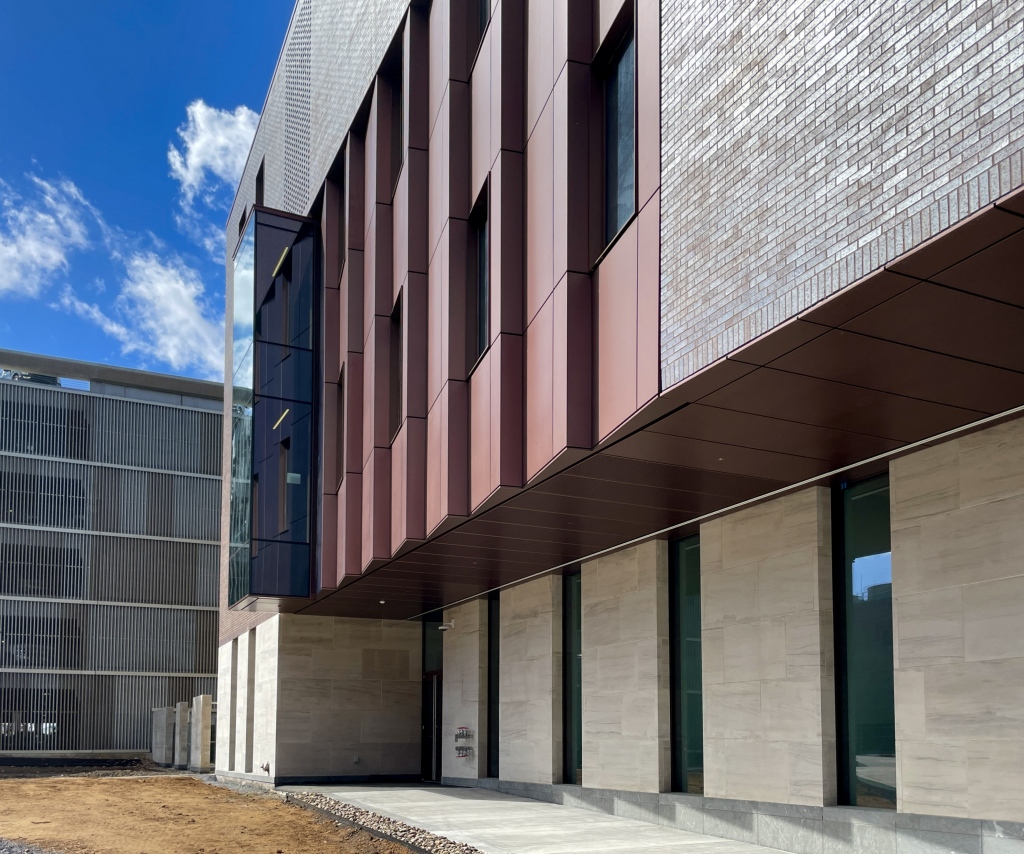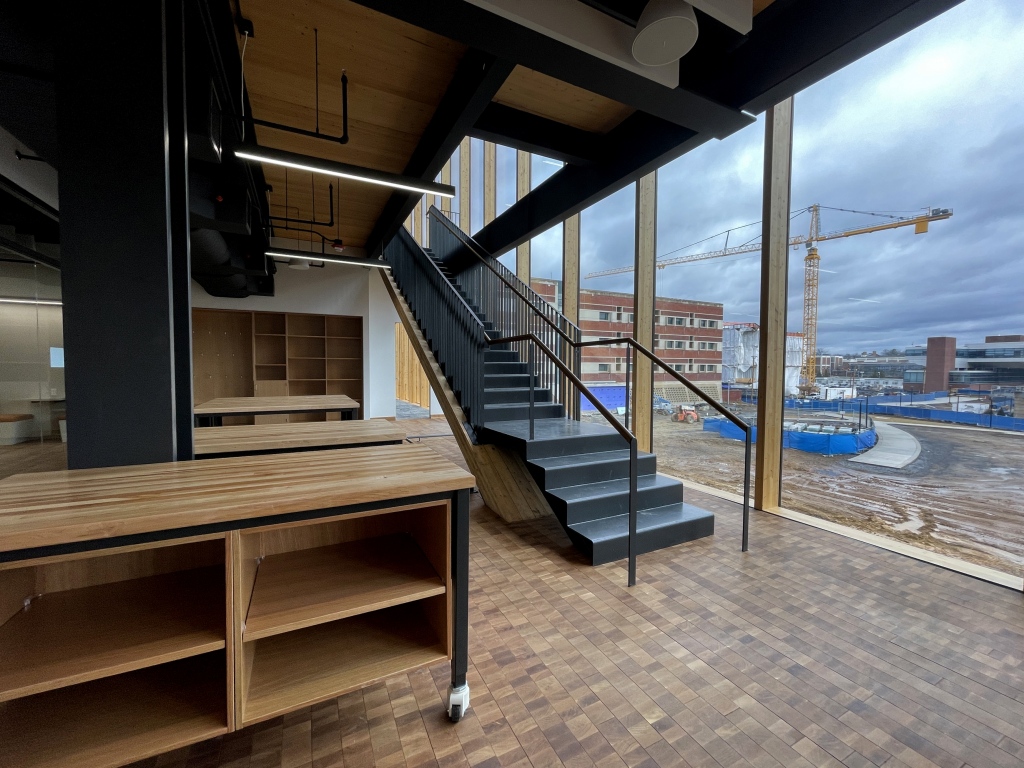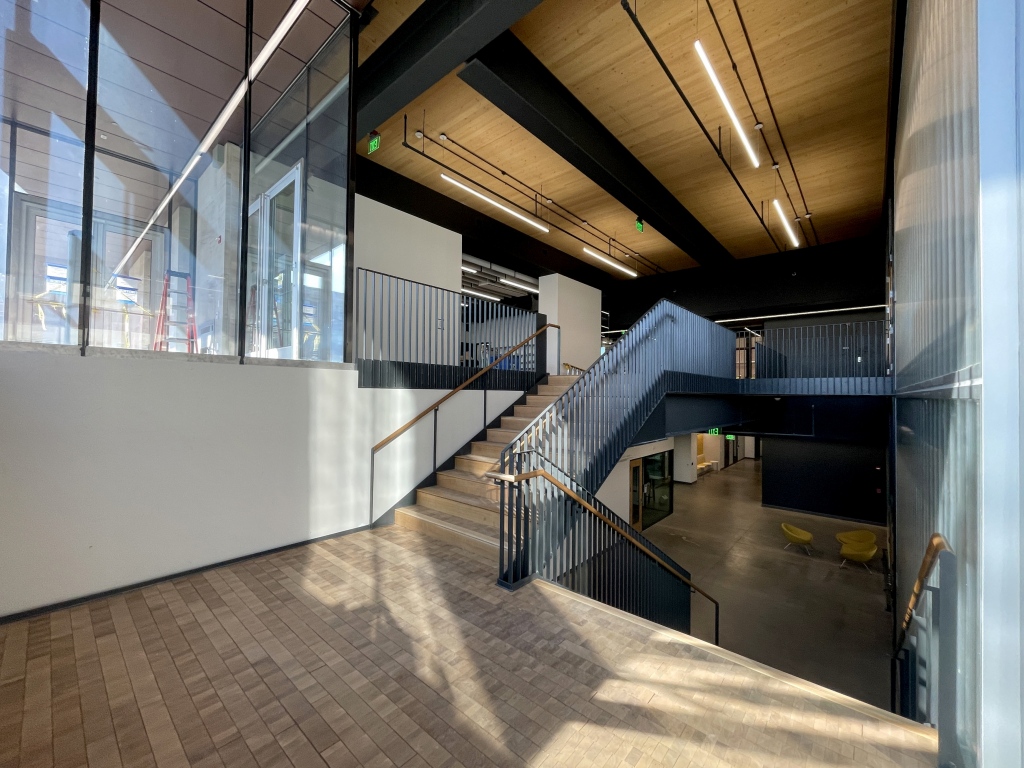 Inspired by the forward-thinking teaching philosophy at Penn State, Payette's design is focused on an honest expression of building materiality and structure; a high-performance building that displays and exposes building elements as a unique education moment. It is the first project that Penn State utilizing a hybrid cross laminated timber and steel structure, which maximizes the long-span column-free spaces and reduces embodied carbon emissions throughout fabrication and construction. The main façade is composed with a three-story height timber curtain wall, which has a better thermal performance than a traditional aluminum curtain wall. As a result, the design team eliminated the need for perimeter heating, this lowering operational energy and costs. The use of end grain wood flooring harkens back to the industrial days, as the material has been used for decades in machine shops for its durability. It brings another natural warm tone to the material palette of the building.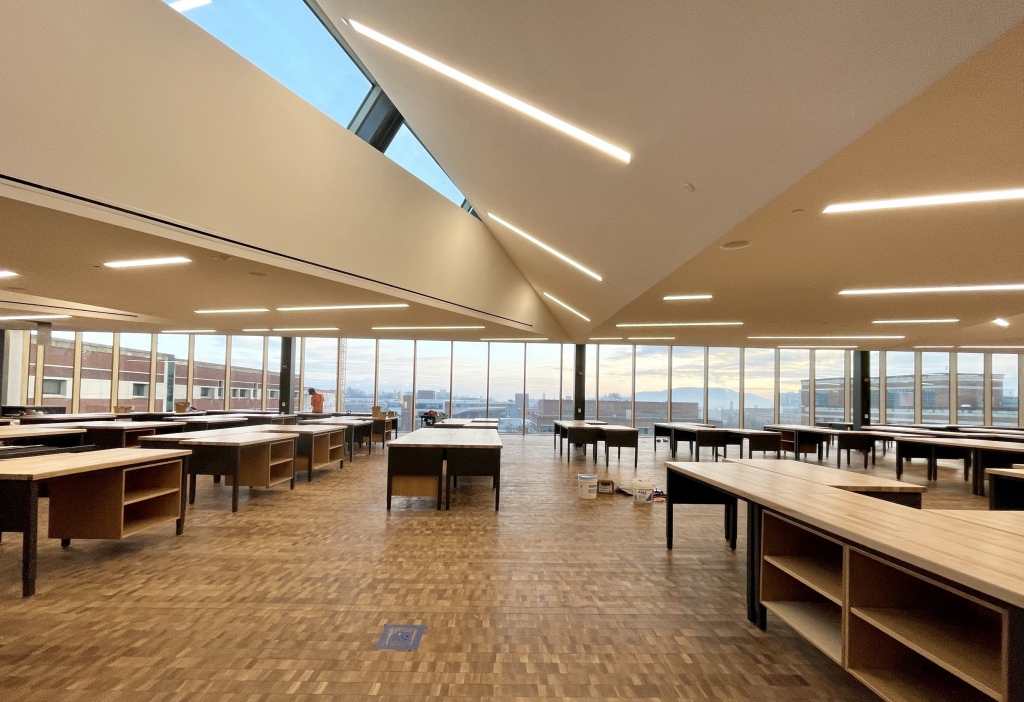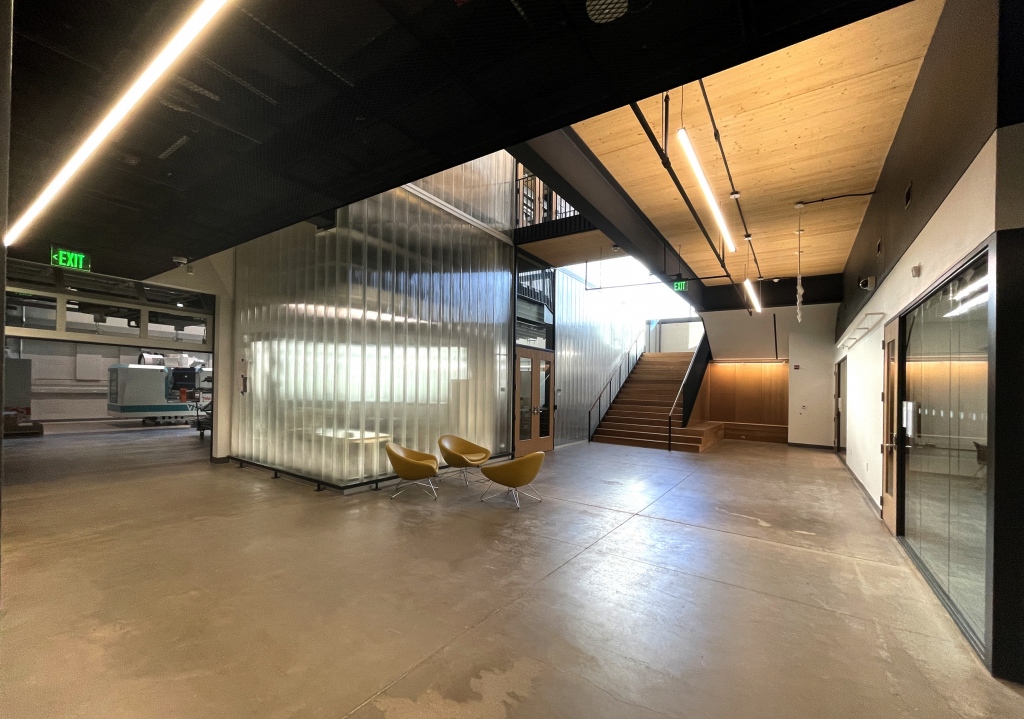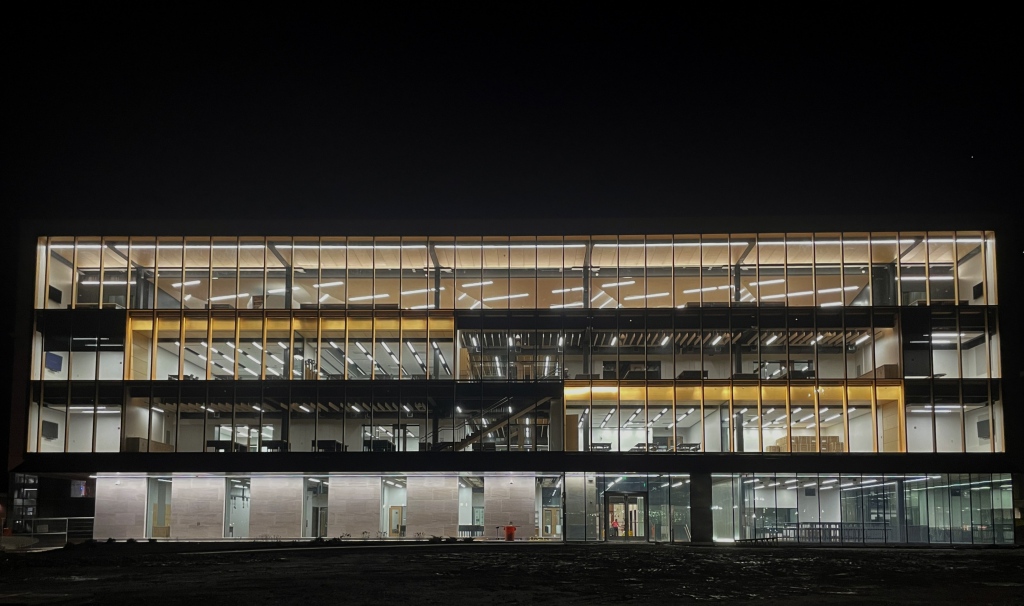 The prominent view to the quad and Mount Nittany is prioritized for students with classrooms and makerspaces located along the main façade. The top floor is a 11,000-SF build space, accessible 24/7 which can be easily transformed and re-arranged for classes and events. The roof monitors with an undulated origami ceiling bring vibrancy and flow to the open floor, which marks the highlight of the building experience.
Generations of students will find wonderful opportunities to channel their passions and dreams in this building, which is the sign of a meaningful piece of architecture.