We are pleased to announce that the Rajen Kilachand Center for Integrated Life Sciences and Engineering at Boston University received a BSA Honor Award for Design Excellence. Our Beyond Walls project in Lynn, Massachusetts was also recognized with a Citation.
These projects are all successful in their own right. Each demonstrates the potential to suggest new futures for practice and design. Aesthetically fulfilling work—special-looking structures with novel design concepts, exquisite details, or enticing materiality—caught our eye. Other criteria we sought involved values and ideals found in those projects that went the extra mile to serve communities and meet users' needs with unique solutions, restraint, and refinement.

The 2019 BSA Award for Design Excellence Jury Overview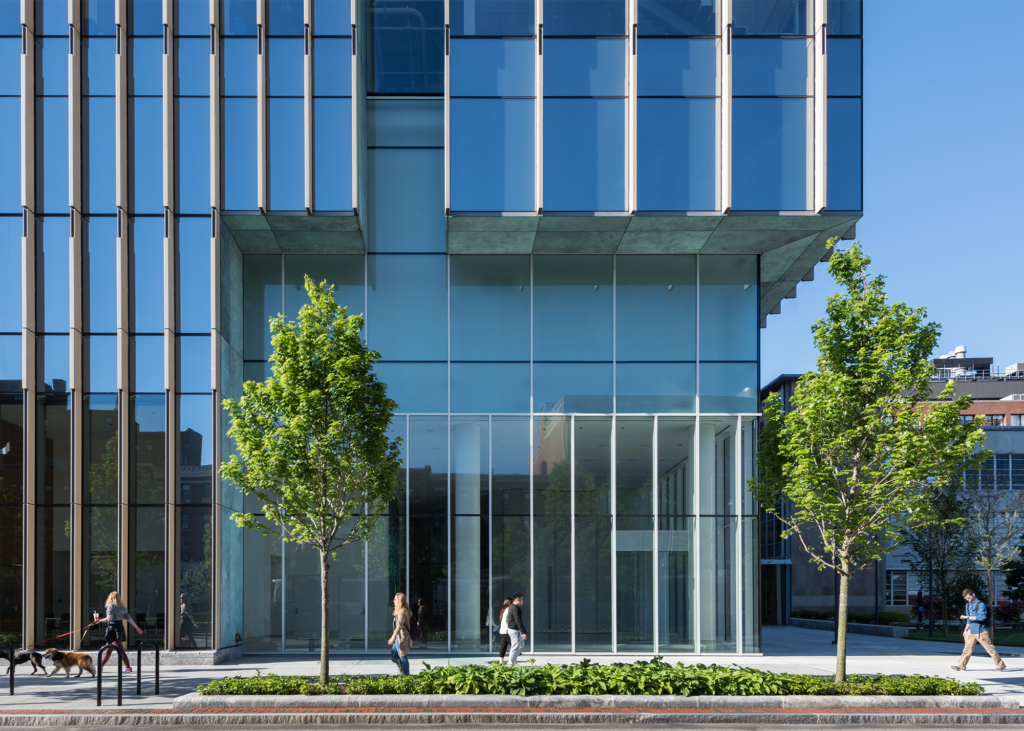 Rajen Kilachand Center for Integrated Life Sciences and Engineering | Boston University
The Rajen Kilachand Center for Integrated Life Sciences and Engineering is a nine-story, high-intensity academic research building that supports a wide range of research modes to serve present and future scientific communities. Occupying a prominent location on a tight urban site, the building also creates a transparent front door into the university's science and engineering precinct. It embraces the notion that collaboration happens everywhere – in the corridors, at the desks and in the labs.
The Kilachand Center is a deceptively simple building volume, articulated simultaneously as both intangibly crystalline and impassively opaque. The building's skin employs large, glass fiber-reinforced concrete fins and panels to dramatic visual effect. From a distance, it appears entirely solid. Approached obliquely, the gaps between the fins progressively increase, momentarily rendering the skin almost entirely reflective, before the phenomenon reverses itself and the building's solidity reasserts itself.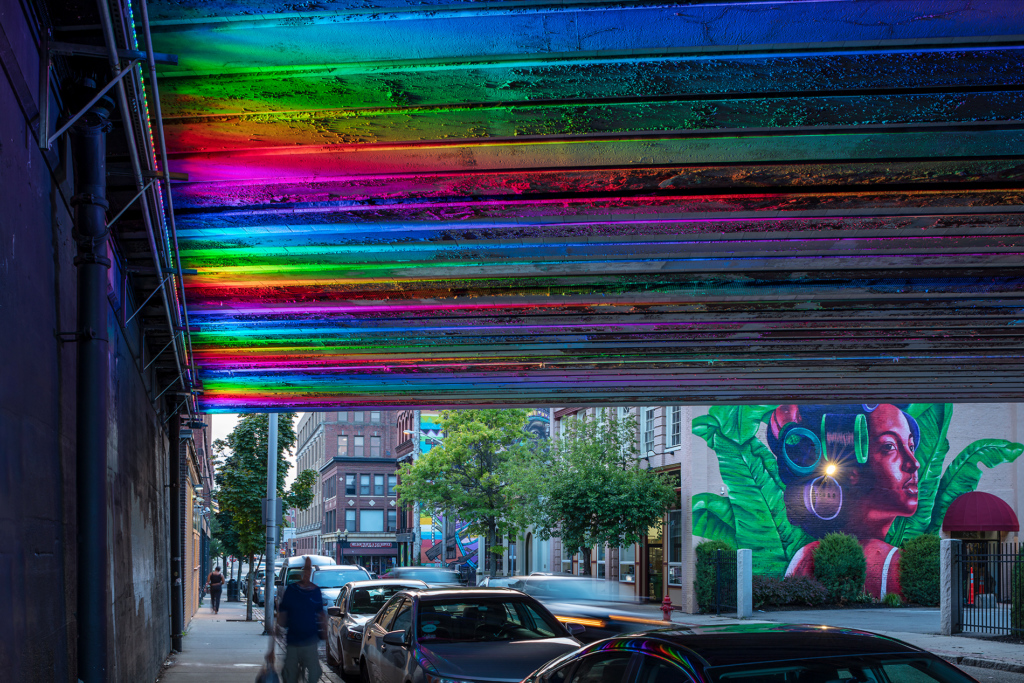 Beyond Walls | Lynn, MA
Developed by a community of enterprising artists, residents and business owners who endeavor to transform and invigorate downtown Lynn, Beyond Walls establishes a sense of place and provides spectacular visual delight, as well as safety, throughout the formerly vacant, dark underpasses that traverse Lynn's business district. This pro bono project characterizes the role of architecture as contributor toward the public good.