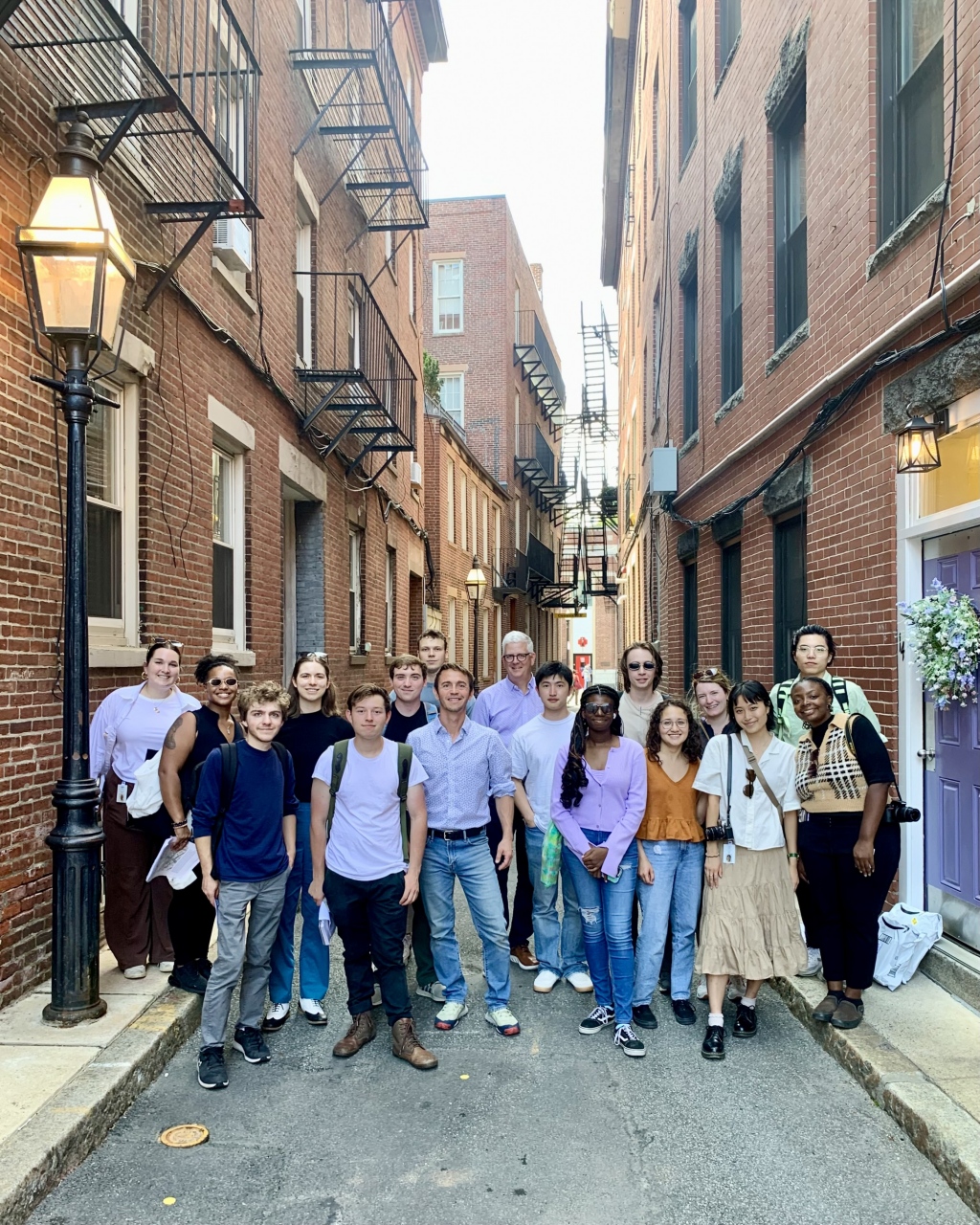 Across several courses, including an integrative design studio, fabrication seminar and professional practice course, the OpenLab Boston Studio will offer the experience of working in an architecture firm and introduce the students to the concept of Research as Practice.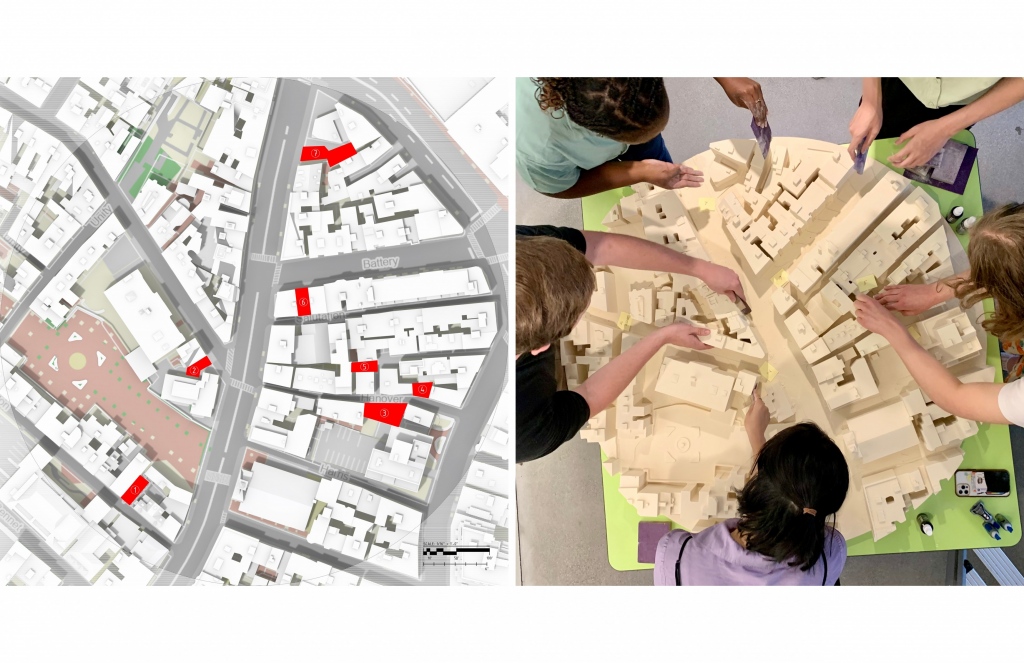 Each year the Studio explores a different scale and urban context. The first year of the OpenLab Studio we explored opportunities of scale, designing an urban innovation campus of 500,000+ SF buildings along an elevated urban promenade. Last year, we focused on a more medium-sized scale, designing community health centers in Boston's Chinatown exploring concepts of wellness and embedded nature. This year we are further narrowing the scale, zooming in to seven building sites across Boston's North End, some as small as two parking spaces. The sites are quirky residual gaps in the well-established urban fabric of the North End that have been formed over time. Due to the odd shape of the parcels, creative architectural invention is necessary to respond to the challenging dimensions and specificity of each site. Over the course of the semester, the students will study interventions that respect and respond to context while subverting assumptions of space and density.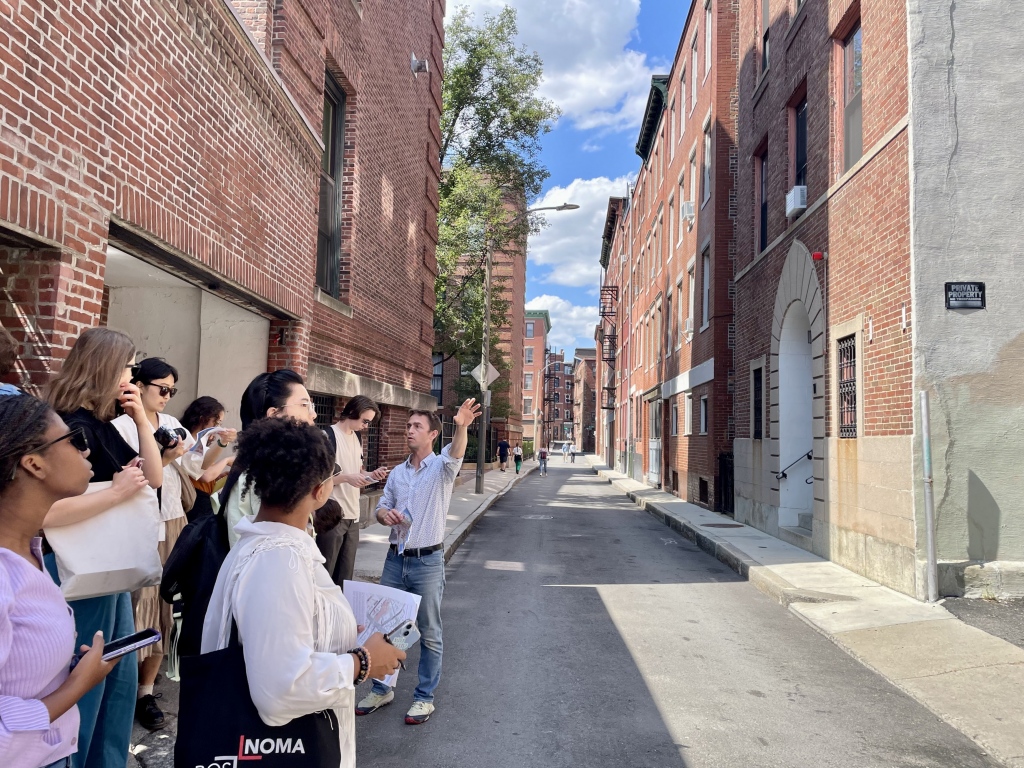 We began the semester with a two-week urban analysis period where students mapped and diagrammed the neighborhood, paying attention to demographics, materiality, scale and historic elements. We were later joined by James Pasto, a native North End resident and scholar who was able to speak about the large global immigration flows and evolving identities of the North End while weaving in stories about the neighborhood characters from his childhood.
Over the last three weeks we have engaged in wide-ranging conversations, including desk crits with program mentors, lively theory discussions and hands-on fabrication workshops. Together we have walked and sketched in search of new observations to uncover about the diverse neighborhoods of Greater Boston. Each year of the Studio has provoked a rich discourse of discovery. We are looking forward to building off the rich fabric of the North End and seeing what new discoveries we unearth along the way.