Beth Israel Deaconess Medical Center recently held a formal ribbon cutting ceremony for their new Klarman Building for inpatient care. This exciting event was attended by hospital leadership, city officials, donors, the design team and community members. Lending a festive air to the event were speeches, live music and food. The ribbon cutting is a symbolic moment for everyone involved in this project including the client, design team, consultants and contractors.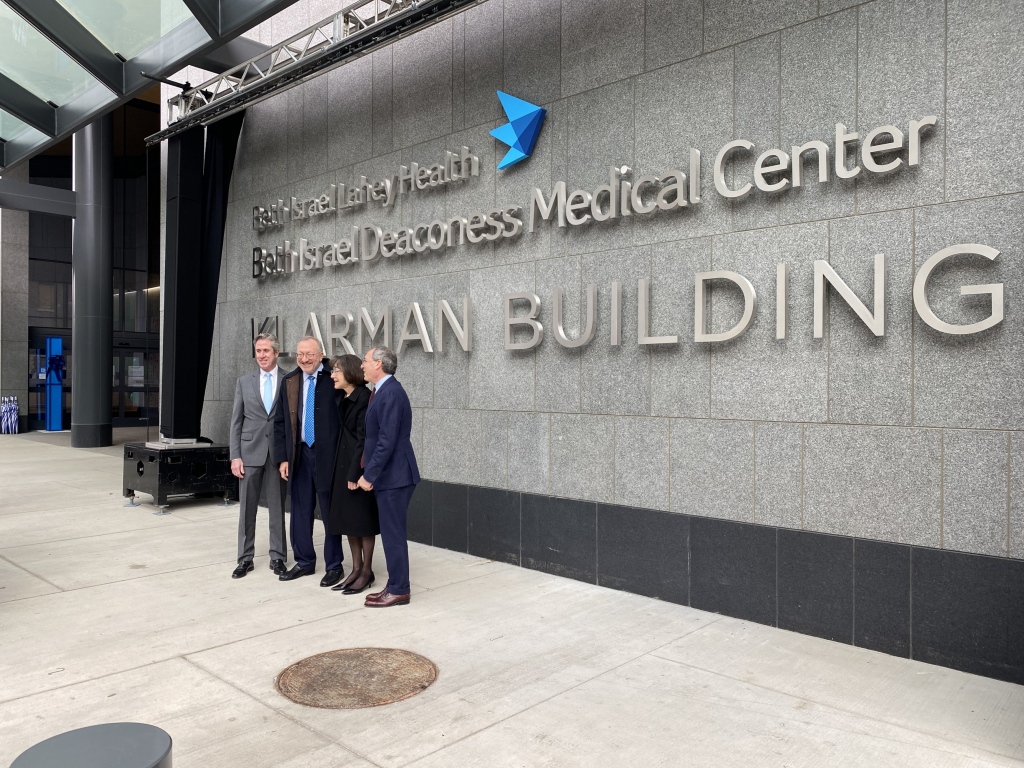 Over five years in the making, we are thrilled to see this project come to life, with new patients being welcomed in early April. The Klarman Building incorporates the expansion of hospital departments in the adjacent Rosenberg Building, which remained in operation throughout construction. Departments span between the new building and renovated space in Rosenberg. Bridge-like corridors will connect these functions and ease public circulation from the Rosenberg Building, through the Klarman Building, to the rest of the West Campus. A palette of materials drawn from the nearby East Campus links the two campuses.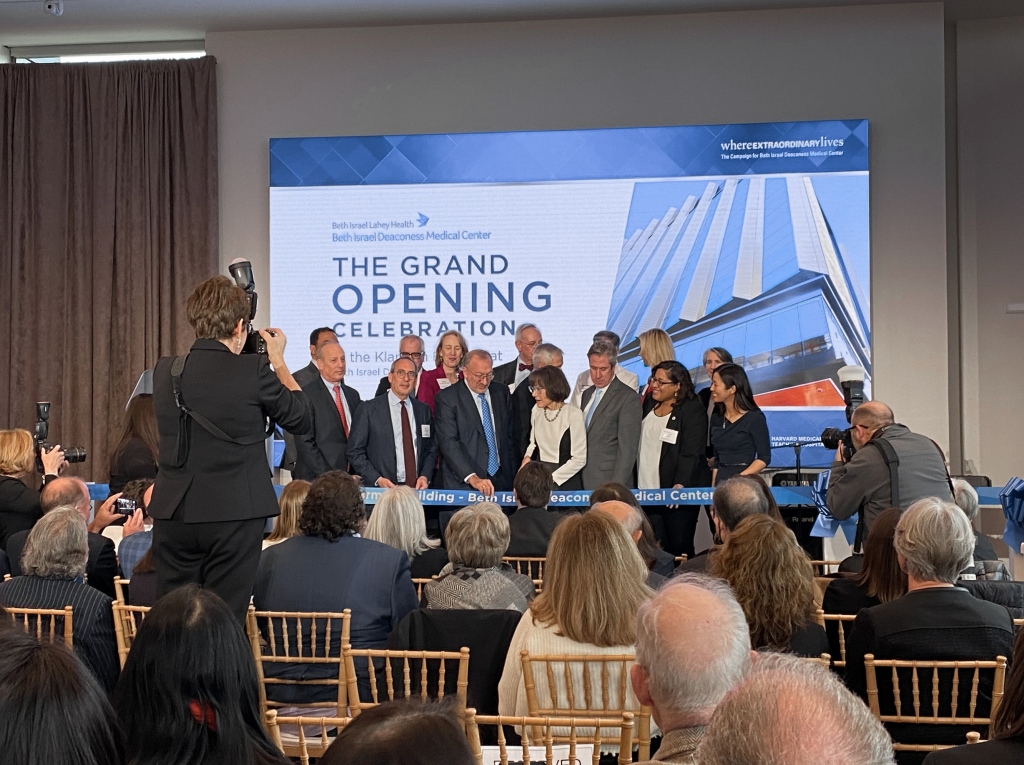 The beautiful sawtooth façade consists of custom terracotta panels and an abundance of glazing to allow natural light deep into the building. The elegant undulating pattern of the terracotta panels was the result of an extensive daylighting analysis, which advised on the optimal angle of the sawtooth in order to minimize the façade's sun exposure to reduce both heat gain and solar glare. This design element also creates a rhythm for the patient rooms.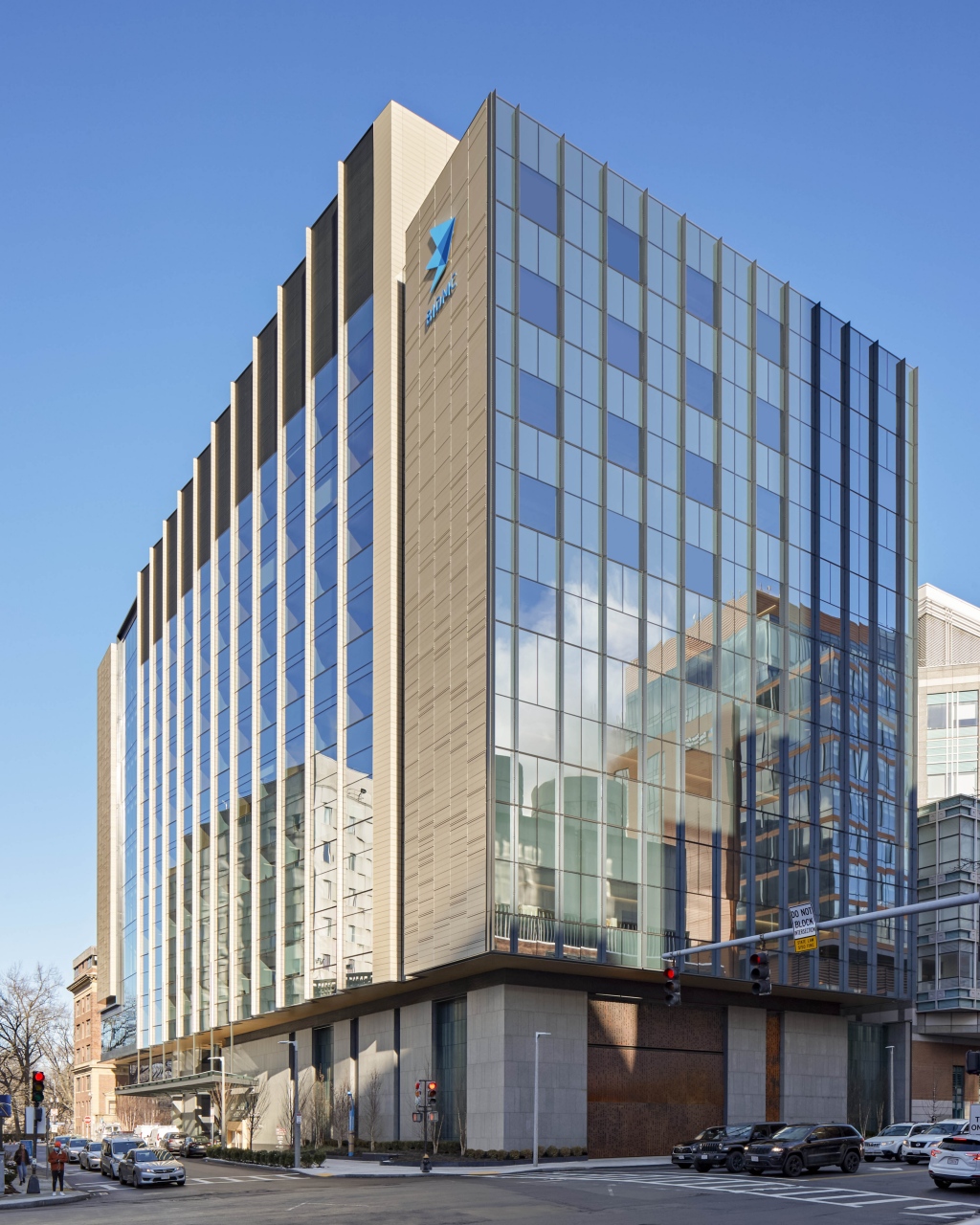 © Robert Benson Photography
An expansive roof garden, raised 75' above Pilgrim Road between the existing Rosenberg Building and the inpatient floors of the Klarman Building looks out to Frederick Law Olmsted's famed Emerald Necklace of parks and greenways. Accessible to patients, families and staff, the garden includes a range of seating areas, walking paths and landscaped areas that offer varying levels of activity and privacy. The Emerald Necklace inspired the design of the building lobby and adjacent areas at the Francis Street gateway and the nearly continuous ribbon of landscape that surrounds the building.
Read more here: The Grand Opening Celebration of the Klarman Building at BIDMC.