Since 2015, the Young Architects Forum has helped lead the national conversation on Equity, Diversity and Inclusion initiatives in architecture. In the 2Q 2019 YAF CONNECTION Magazine, Payette Architect Jennifer Hardy shares insights from the 2018 ABX Women in Design Keynote panel on the importance and impact of Grassroot Initiatives in architecture. Jennifer moderated the keynote with panelists Yanel de Angel, Kristen Chin, Courtney Sharpe and Dr. Jennie Stephens.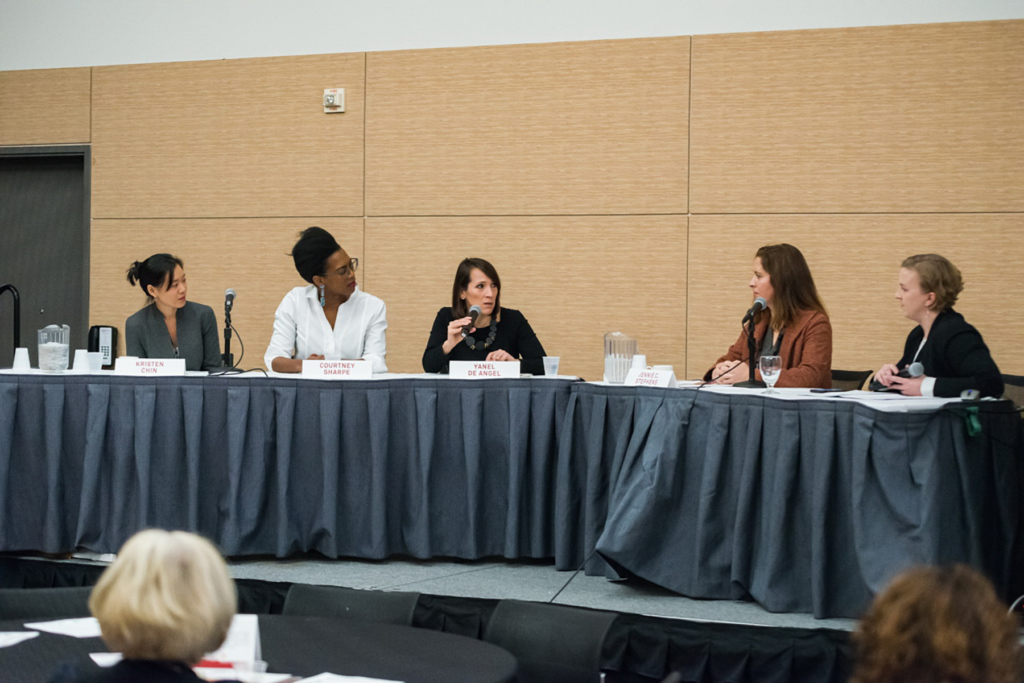 As Jennifer discusses in the article, the panel was inspired by Whitney Young Jr.'s 1968 AIA Convention Speech which challenged the profession of architecture to recognize its' role in shaping cities, criticizing architects' silence on issues such as social inequity and civil rights. While his speech, as part of a growing movement, was successful in inspiring an ear of community design and activism, his sentiments feel just as relevant today.
It took a great deal of skill and creativity and imagination to build the kind of situation we have, and it is going to take skill and imagination and creativity to change it. We are going to have to have people as committed to doing the right thing, to inclusiveness, as have in the past to exclusiveness.

Whitney Young Jr's, 1968 AIA Convention Speech
The article and WID Keynote panel discusses current grassroot initiatives, the role technology plays and advice and tips on how you can get involved and have an impact as architects.
Read the article.