Last month, on Martin Luther King Jr. Day, Payette held its second annual Day of Service. This event is a wonderful opportunity for us to dedicate our time and creative abilities, pro bono, in support of the community in which we live and work. In November 2019, we reached out to Greater Boston and Massachusetts community partners to solicit proposals for projects that required architectural or planning services. We received many excellent proposals and selected six projects that encompassed a wide range of scales and typologies, including mapping, urban design, landscaping and interior renovation. This year fifty-six Payette staff members participated in the MLK Day of Service.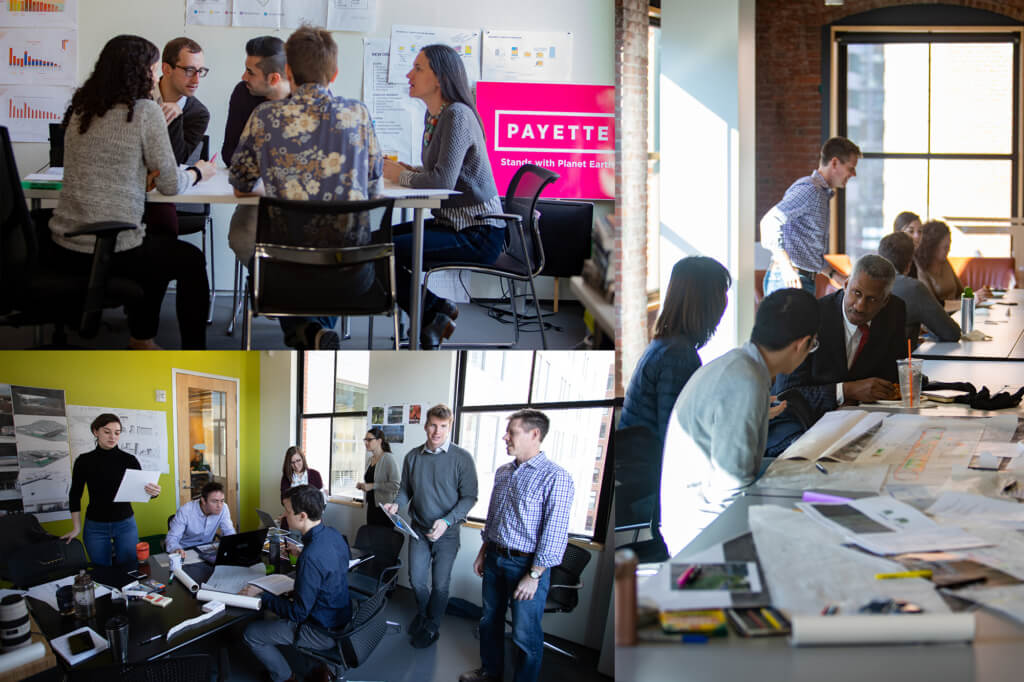 In December and January, teams held preliminary meetings and site visits with their respective community partners in preparation for the workday. On January 20th, Martin Luther King Jr. Day, team members dedicated their day to planning and designing solutions for the issues posed by the projects, producing numerous sketches, drawings, diagrams and renderings. Community partners came to Payette's offices to participate in the day-long event, engaging in collaborative discussion and work sessions. At the end of the week, teams produced reports in the form of booklets that summarized project objectives and design solutions tailored to the mission of each organization. Design solutions where then presented to participating community partners and the rest of the firm.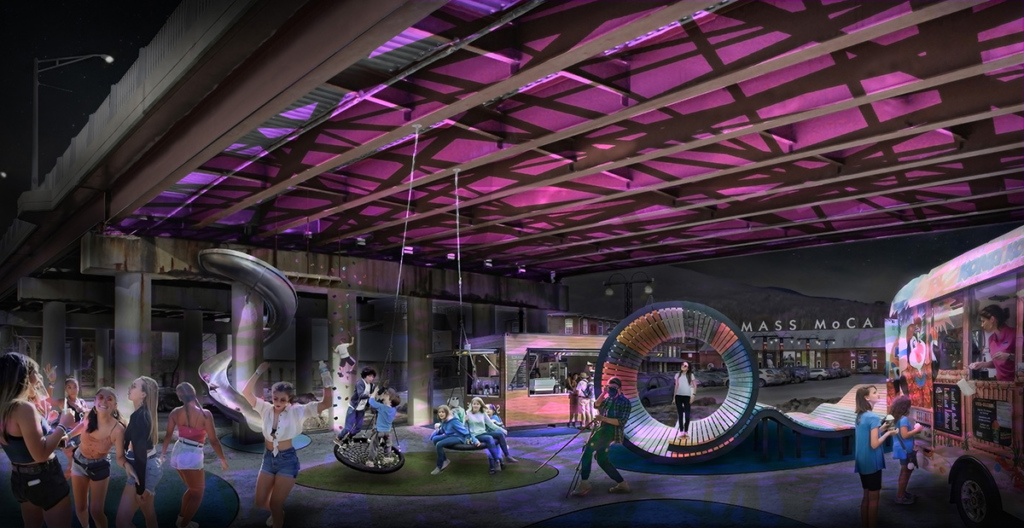 The Overpass Under Way | North Adams, MA
Located in the heart of downtown North Adams, the Overpass Under Way project serves as an important threshold between MASS MoCA and historic downtown North Adams. Untouched and underutilized, the Route 2 (Mohawk Trail) overpass is a physical and visual barrier that separates museum visitors and residents alike. This design proposal reimagines the unused overpass as a welcoming, communal space with new lighting, engaging artwork, playful installations and pop-up shops. With these simple changes, the overpass can experience new life as a space for community gathering, creative place-making and most importantly a connective pathway for the City of North Adams.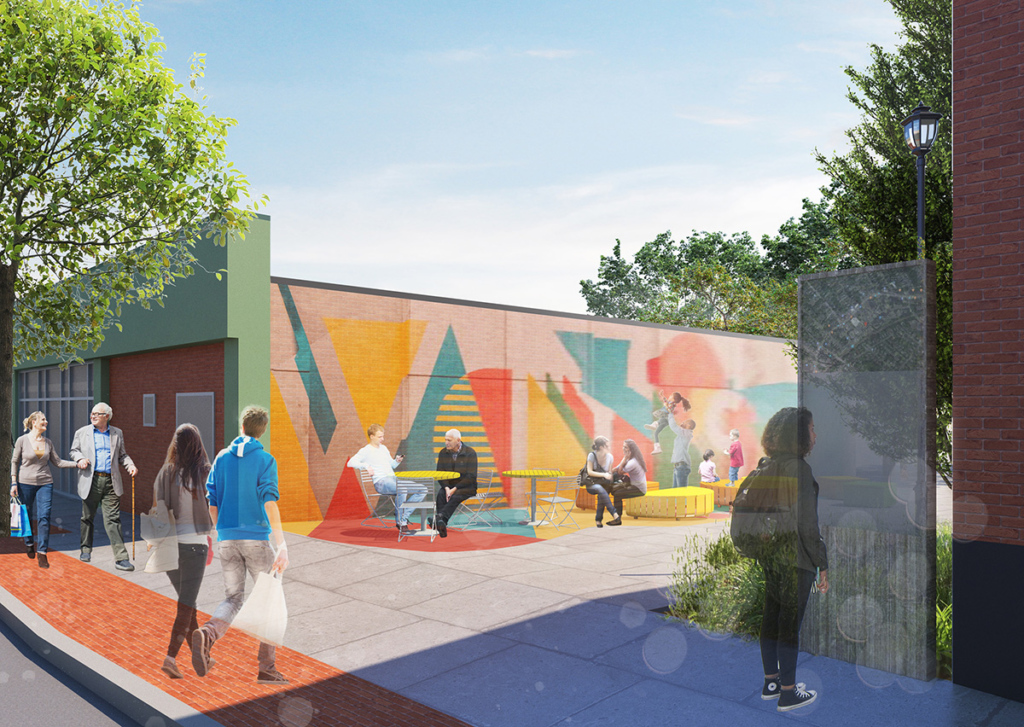 Tim White Way Path | West Roxbury, MA
Presently, the Tim White Way in West Roxbury is a serviceable path between commercially active Centre Street and Railroad Street, leading to a busy commuter railway station. The path is bordered by a post office, healthcare clinic and supermarket. The West Roxbury Main Streets (WRMS) Design Committee sees this path as a potential multi-use area – an inviting entryway and place for community interaction, with varied seating options and a pocket park that would contribute to creating a pedestrian friendly route along Centre Street. WRMS & Payette collaborated to envision the path's potential to become a new pedestrian destination for small events, impromptu interactions, fostering community building at all scales.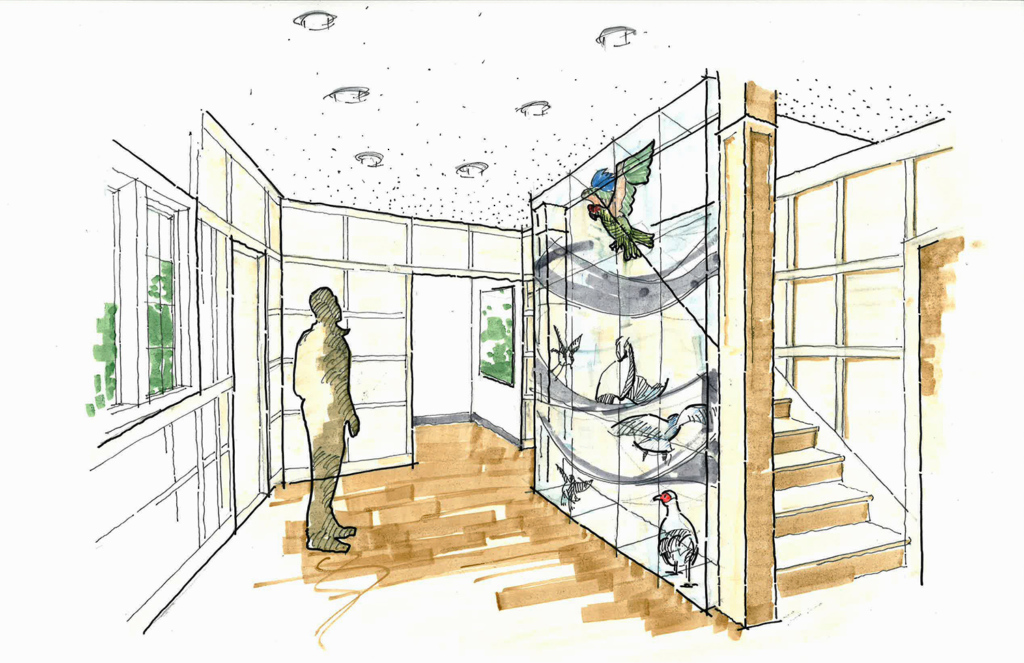 Nature Inspired Maker Space, Design Workshop & Art Studio | Canton, MA
The Museum of American Art (MABA) at Mass Audubon's mission is to celebrate the beauty and wonder of birds and nature, to inspire inquiry and creativity, and to increase humanity's understanding and relationship with nature. The Museum runs programs for all ages focusing on appreciating and experiencing nature through art, science and language. The project provides a conceptual approach for an interior renovation of the estate house. This will accommodate MABA's innovative nature-based STEAM programming via "The Nest", a makerspace and artist studio. A series of surgical interventions (Modification Menu) is proposed to encourage efficient building circulation, programmatic functionality, and dynamic space configurability. This design approach acknowledges project phasing as funding becomes available.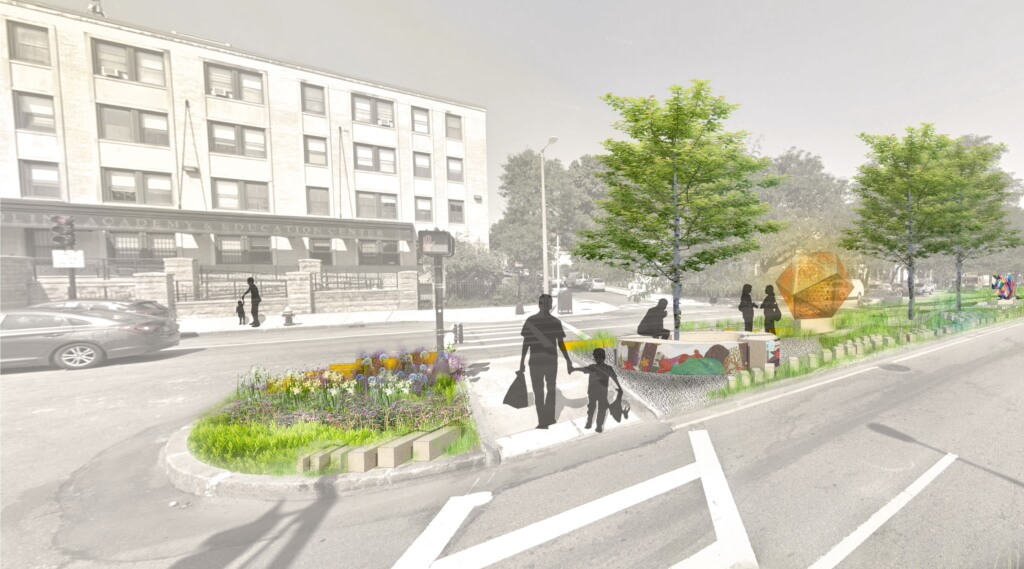 Greater Grove Hall Main Streets Green Median | Grove Hall, MA
Currently brown and muddy due to poor soil, litter and pedestrian desire lines, the medians along Blue Hill Avenue in the Grove Hill neighborhood are in need of a makeover. This project explored opportunities for design of the median for the Greater Grove Hall Main Streets organization. The goal of the project was to compile a set of documents that could be presented to a range of stakeholders in order to gain support and funding for the renovation of the median, and to develop a design language as precedent for improving other medians in the area. The project team researched possible sustainable strategies ranging from rain-gardens and pervious paving for managing storm water runoff, to specific plantings and ground cover to remediate the urban heat island effect. Simultaneously, the design looked for opportunities to incorporate public art, vibrancy and color, as well as place-making for community members, to create a green space of respite in an otherwise hard and concrete environment.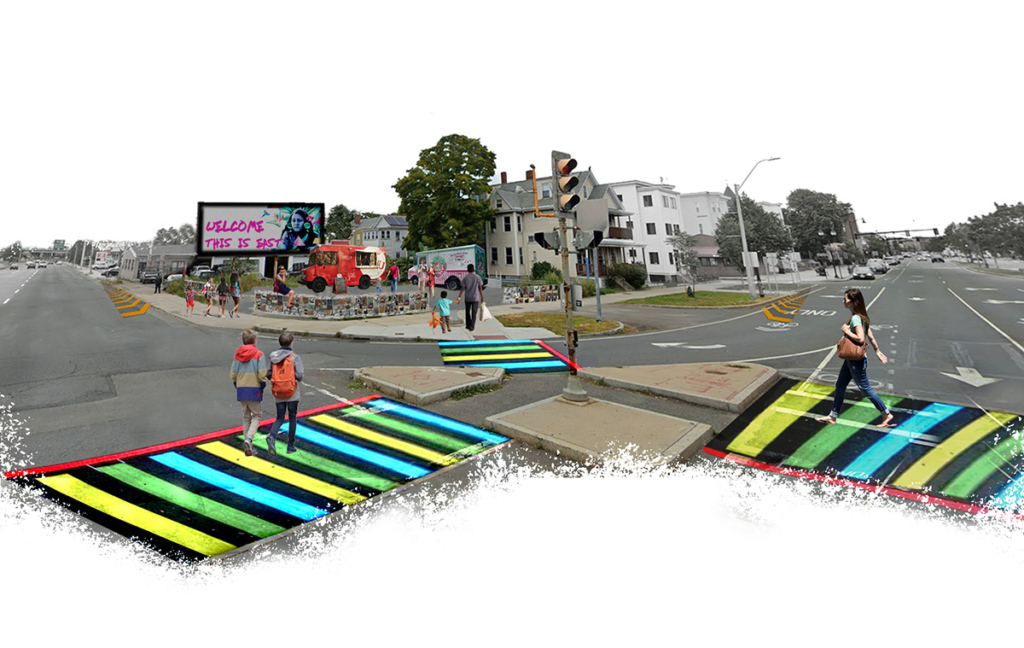 Cultural District Asset Map and Broadway Corridor Improvements | Somerville, MA
East Somerville Main Streets is leading an effort to designate the portion of Broadway that passes through East Somerville as a Cultural District. As part of the application process for this effort, the Payette team prepared a Cultural Asset Map that highlights the cultural diversity of the neighborhood and identifies the key arts, culinary and cultural institutions located within it. Additionally, the team identified a number of areas where the community could make strategic improvements to the streetscape to reinforce the identity of the neighborhood as well as providing recommendations for future development along Broadway to maintain its character and scale.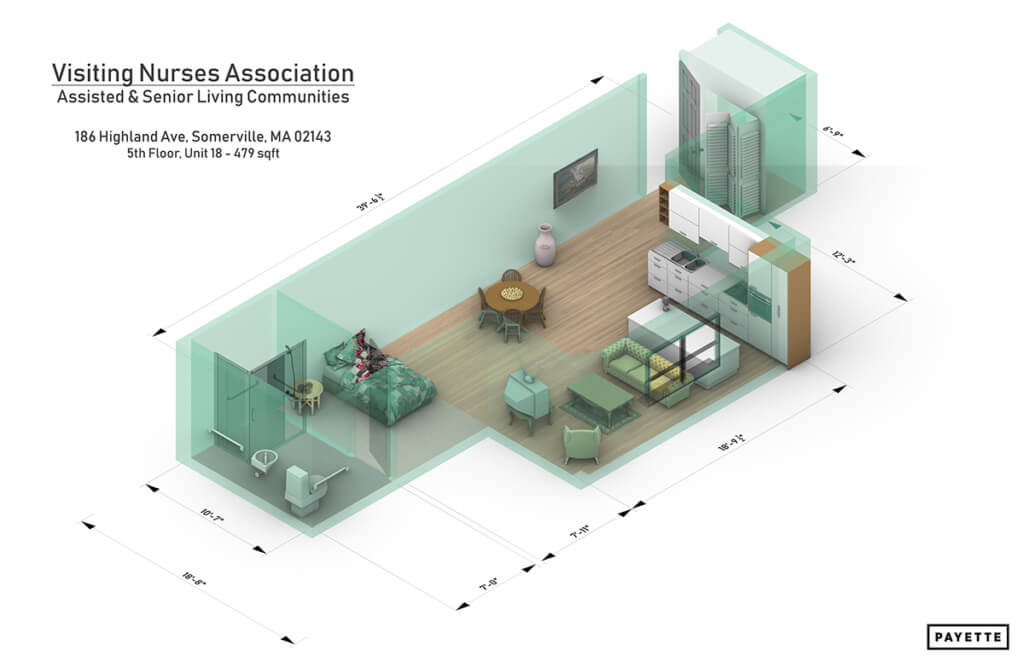 One-Bedroom Apartments Conversion | Somerville, MA
The Little Sisters of the Poor operates a six-story building located at 186 Highland Avenue that currently serves as a convent and nursing home. Management of this facility will be shifting to Veteran's Nursing Association of Eastern Massachusetts (VNA), who looks to preserve the institutional mission but with larger, modernized units. In order to do this, the VNA will be converting the top two floors from single occupancy rooms to larger living units with private, full bathrooms. For this conceptual phase, the team was tasked with maximizing the space available and creating more functional units for future residents. The team reviewed existing conditions and then developed layout options that consider and compare increasing levels of intervention. With these options in hand, the VNA will be able to study the cost versus revenue impact of the project and submit applications for funding.
Payette believes in contributing to our broader communities. We believe in making design accessible to everyone and plan to continue the Day of Service on Martin Luther King Jr. day in the future. For more information and to stay in touch, please email us!