Payette recognizes the importance of supporting our Greater Boston community through connection and engagement. We also recognize that this year has brought unexpected challenges to many, and the need for design solutions to maintain public health and safety is especially urgent.
In this spirit, Payette will be holding its third annual Martin Luther King Jr. Day of Service in January 2021, offering the design services of one-third of our staff to projects that make a positive impact through design excellence. Small teams will be paired with community partners to work collaboratively in a design process tailored to each organization's mission and immediate need. The goal is to share knowledge, exchange perspectives and produce tangible deliverables that will contribute to positive change.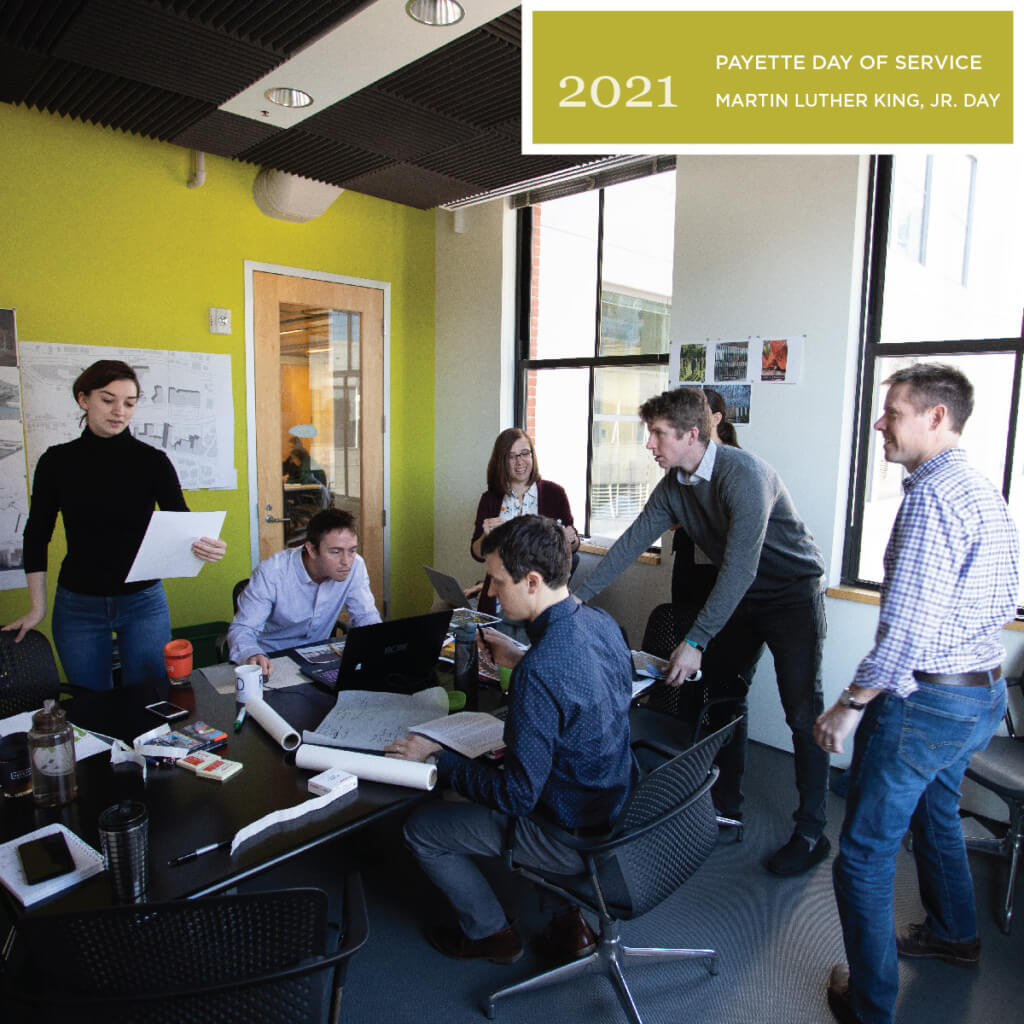 When
Martin Luther King, Jr. Day, January 18, 2021
How
Proposals received by November 13, 2020 will be reviewed and four to six projects will be selected by the Day of Service organizers. Each project will then be designated a team from the Payette staff. Each team will have a project lead responsible for working with the community partners to coordinate scope definition, identify deliverables, and follow up after the Day of Service. Submission forms and details can be found here.
Following the Day of Service, the team will provide the community partners with the identified deliverables. The project team and community partners will also be asked to participate in a follow-up survey to evaluate the experience and impact of the day.

Important Dates
2020
October 13: Solicit Project Proposals
November 13: Project Proposals Due
November 24: Notify Selected Community Partners
December: First Project Meeting
2021
January: Second Project Meeting
January 18: Day of Service
January 21-24: Final Deliverables *
January 24: Final Presentations *
January 27-31: Project Evaluation *
* Tentative Dates