Hyeyun Jung recently joined the ranks of the firm's registered architects. She earned her Master of Architecture from the Harvard Graduate School of Design and her Bachelor of Science in Civil and Environmental Engineering from Korea Advanced Institute of Science and Technology (KAIST).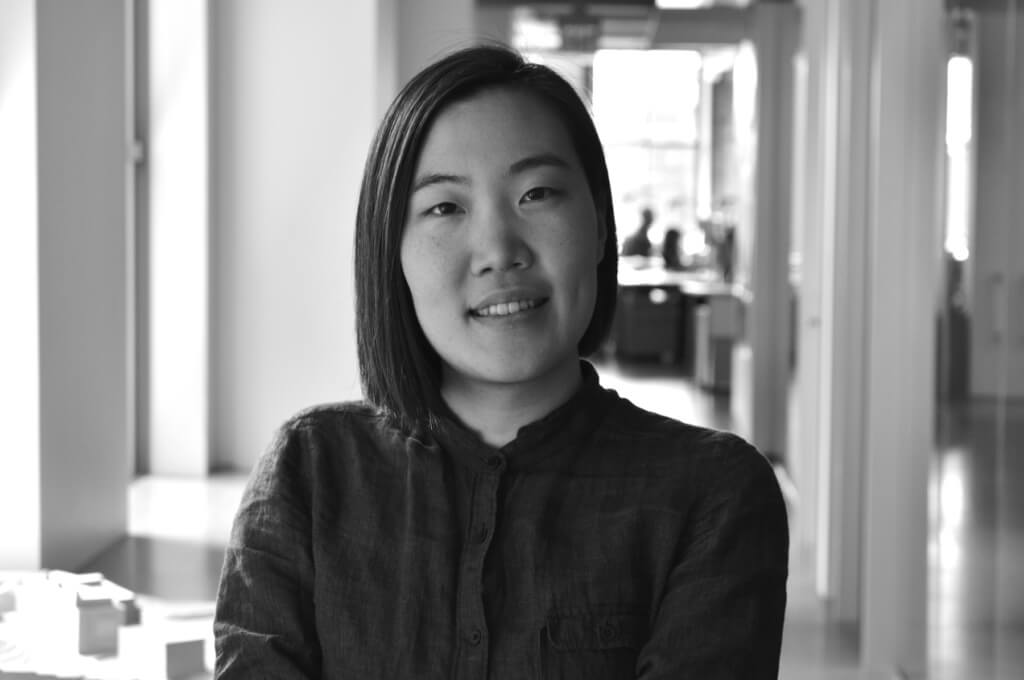 What inspires you?
Walking and exploring cities inspires me the most. I try to walk on streets I have never taken before, even though the diversion may take me longer. I also like visiting buildings designed by other architects and taking the time to sit and experience their public spaces.
What projects have you worked on and are currently working on ?
Since I joined in 2017, I have worked on The Pennsylvania State University Hershey Children's Hospital Expansion from Schematic Design through Construction Documents, University of Connecticut's New STEM Research Center during the Design Development phase, and the Park Science Center Renovation and Addition at Bryn Mawr College from Schematic Design through Construction Administration. I am currently working on the second phase of the Bryn Mawr project.
What is the most important thing you have learned so far?
The most important thing I learned in school is that nothing is entirely new. I learned that this applies to practice as well during my tenure at Payette. It is exciting to learn how something has been done and why it might be done in a specific way; and then to use this knowledge to generate ideas to improve or tweak something in order to make it better in the future.
If you could design or re-design anything what would it be and why?
I would like to continue working on ideas from my thesis project, a rehabilitation center in Watertown, MA. Also, I would love to design my family house applying the ideas in the future.
If you could take a month long trip anywhere, where would you go and why?
I enjoy outdoor activities, so I would pack a backpack large enough to hold everything I would need for a month, and travel by hiking and walking – instead of staying in one place. Iceland and Hawaii are top on my list.