August 9th marks the 90th birthday of Tom Payette. Congratulations and happy birthday Tom!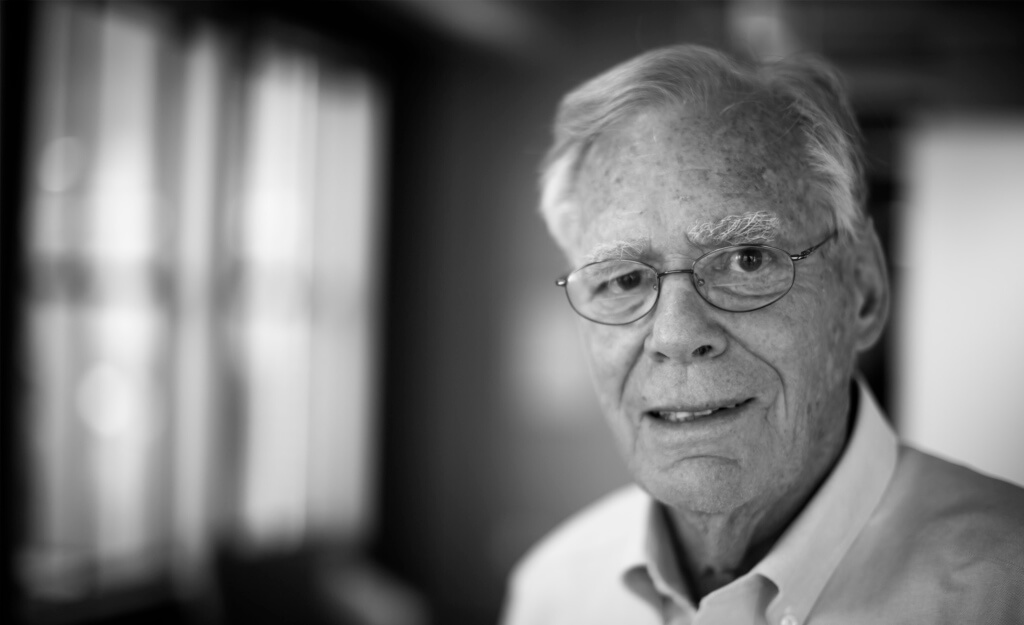 Today, we look back on the history of our firm. Founded in 1932 under engineer Fred Markus and architect Paul Nocka, we are now named after Tom Payette, who joined in 1960 following his graduation from Harvard University's Graduate School of Design. Besides seminal projects such as Aga Khan University, Tom is fondly remembered for his Modernist sensibility towards hospital design, interest in functional requirements of healthcare design, and generosity in providing opportunities to young professionals.
Tom was the leader of our firm for forty years. He inspired generations of young architects, emphasizing the importance of the inside and outside connection of architecture and landscape for healthcare and campus design. He also stressed maximizing natural light into the building, the idea of transparency "light at the end of the corridor." Tom led [so] many of his teams fearlessly into the world's greatest institutions' board rooms – preaching his philosophy of making great places for people – humanist design, great environments ahead of its time. He is a huge advocate of our profession, its organizations, ethics, mentoring, teaching all of us what it means to be an architect. He also preached family first, demonstrating balance of great design with the great family.

George E. Marsh, Jr., FAIA
Although time marches on and generations rise and fall, Tom's incredible legacy lives on within our desks, practice and design philosophy.
Thank you for all that you've done!
Comments
Lovely tribute to my (and many others') mentor, Tom, who today is celebrating 90 amazing years of life. I heard about the timeline card from George Marsh – great to see it (and I detect my fingerprints on this, which is nice). The firm is doing amazing things and moving in new directions, all of which Tom would whole-heartedly support.

Mark Careaga, August 9, 2022
Lovely tribute to my (and many others') mentor, Tom, who today is celebrating 90 years of life. Thanks for sharing images of the timeline card, which I'd heard about from George Marsh.
–Mark (Payette alumnus, 1998–2018

Mark Careaga, August 9, 2022
Tom, your inspiration during my time with the firm has remained a reference throughout my career. Your approach for a unified design between architecture and the site has continuously been a model for the way collaborative design should work. Thank you for your mentorship and happy birthday

James Heroux, August 11, 2022
Happy Birthday to Tom, and thank you for creating such an amazing architectural practice where I learned so much. The lessons of thoughtful, detailed design centered on the human experience are ones I am proud to carry into all the lab spaces I design.

Matthew Fickett, August 11, 2022