Michael Hinchcliffe's career, spanning nearly 25 years, is defined by both a depth and a breadth of award-winning projects for academic science, research and healthcare. His leadership advances teams from programming and planning through design, documentation and execution on projects that achieve balance between elegant design, technical program complexity and high performance sustainability.
Michael is committed to integrating research, education and mentoring into daily practice. At Payette he helped found the firm's Grassroots Green initiative and monthly Huddle. Michael has been a mentor for multiple research projects, held positions on staffing management and recruiting teams, and is now a member of the Equity, Diversity and Inclusion Task Force. Michael's work beyond our firm include previous studio instruction and regular critique at Wentworth Institute of Technology, participation in the Boston Society of Architects Committees on Healthcare and on the Environment, and presentations at multiple industry conferences.
Michael received his B.Arch. from Carnegie Mellon University and a Minor in French with dual enrollment at École polytechnique fédérale de Lausanne (EPFL).
Here, Michael shares a bit about himself.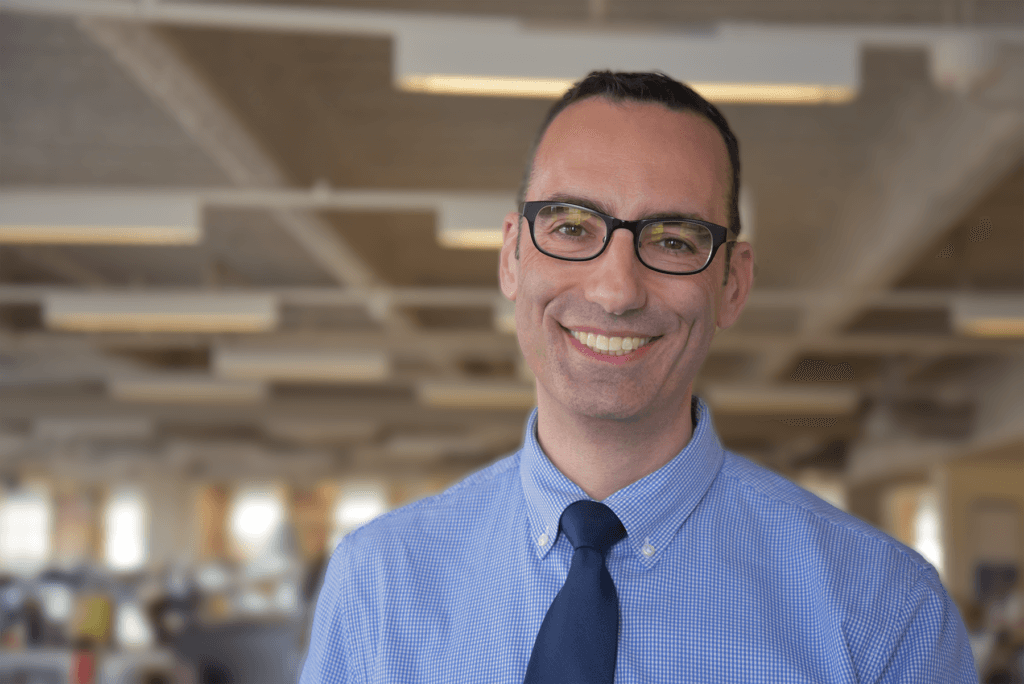 What are you working on?
Right now I am working with four of the most amazing teams on two projects in construction and two projects in design. The Bates College Bonney Science Center is now in the early stages of excavation and scheduled to open in the Fall of 2021. Also starting construction is the Chestnut Hill expansion for Dana-Farber Cancer Institute. These are balanced by the new Biomedical Research Building for Jefferson University in Philadelphia and the Penn State College of Engineering; both are in schematic design. Stretching every day through the extreme ends of the project cycle is part of why I love being an architect.
What inspired you today?
Great question, but a difficult one because I try to be as open and aware as possible to the world around me. However, the biggest influence has to be my Payette colleagues. Everywhere I look in the studio, I see nothing but creativity, intelligence, hard work and dedication. It's so easy to push myself further and to achieve more, knowing that I'm a part of this great collective.
Who or what deserves credit for your success?
Without hesitation, it's first and foremost my spouse Eric. His inexhaustible patience, lighting quick wit and never ending good humor have sustained my growth and ability to achieve for 25 years. Me without him? Unthinkable. Next, it's my parents; for their encouragement of my creativity (and quirkiness) from an early age, and for the sacrifices they made supporting my education. Finally, I need to credit my complete lack of inhibition to learn new things.
What is your favorite Boston-area structure?
I.M. Pei's Christian Science Center. And not because we're the same age and I think that we're both holding up very nicely. I love it for how well it works at a variety of scales and is composed with such well harmonized contrasts. There's the openness of the reflecting pool juxtaposed with the compression of the bosque of trees along Huntington Avenue; the strength and solidity of the tower from the north or south set against the transparency to the east and west. And I can't help but smile at the joy of kids playing in the fountain on a warm summer night. Everything about this is just right.
What architectural buzzword would you kill?
Parametric.