Earlier this year, Payette held our inaugural Martin Luther King, Jr. Day of Service. The event was the culmination of several weeks of planning by 35 staff members, working in four teams on behalf of local community organizations. Eight people representing a cross-section of experience levels in the office co-led the teams, coordinating with their community partners and shepherding the planning process.
We've collected a few of their reflections regarding the impact of the work, co-authorship and leadership.
Garrett House | Greater Grove Hall Main Streets – Zoo and Business Parking
As a team leader, I found it particularly rewarding to experience the impact our proposal had on the future of Franklin Park and the surrounding communities. Working with the community partners provided opportunities for our team to listen, comprehend and act on critical issues through design. By the end of the charrette, our team was able to initiate a larger conversation with the community partners that will inform the forthcoming Franklin Park master planning project.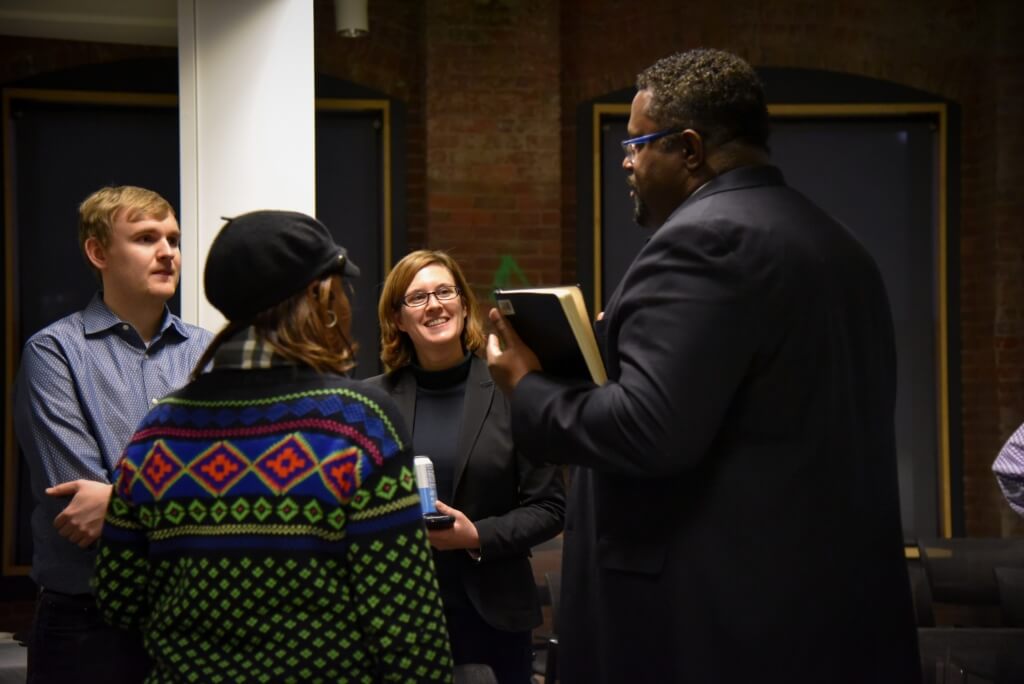 Tanguy Marquis and Alex Zink | Revitalize North Adams Brayton School Corridor Trail
The Day of Service was a valuable learning experience in meeting preparation. In order to deliver an appropriate recommendation to the client we needed to extract and distill information with purpose and relay it to our internal team with clarity. Given the tight schedule of two preliminary meetings and one working day, effective pre-meeting preparation was paramount. While it might seem like a distraction on a busy day, meeting preparation ensures concise exchange of information required to synthesize thoughtful design.
Charles Garcia and Holly Jin | Food Truck Friday, Pop-up Pavilion
Charles: The Day of Service created an opportunity to co-author the problem statement with the client. We were able to contribute more than a neatly packaged proposal Instead, we were also able to lay out a wide range of goals that could be achieved through creative re-uses and overlapping scenarios. Quickly translating their initial wishlist into precedent and sketch visuals at an early stage was crucial to gaining their confidence and opening this dialogue.
Holly: Participating in the Day of Service was a unique and rewarding experience for me. It gave young designers like me an opportunity to be in a leadership position and work with people with different levels of experience. As a team leader, I was heavily involved in both external conversations with the client and internal coordination with the design team. This has improved my project management and client communication skills.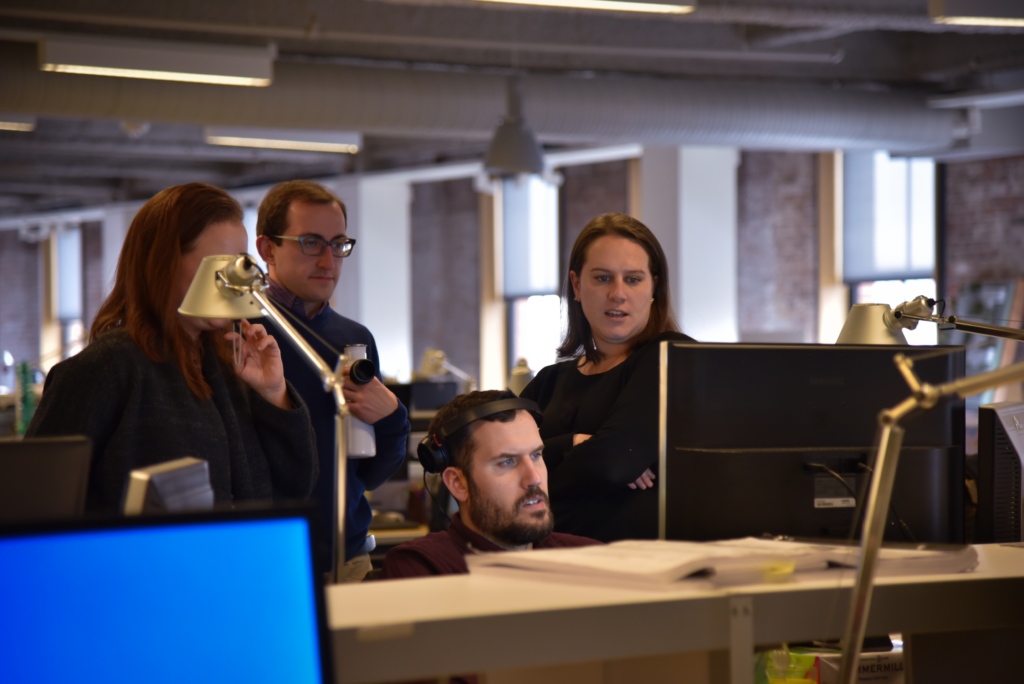 Dan Russoniello | Expansion plan for the Community Day Center of Waltham
Within my leadership role, I was presented the challenge of organizing a free flow of ideas in a team of design-oriented minds. During the process, I was able to learn how to speak up within the group to keep expectations on course toward hitting project goals within the time constraints. Working with a co-leader was invaluable in providing a point person to think through planning choices.
Related Links:
Payette's Day of Service: Recap
Submit Your Proposal for Payette's Inaugural Day of Service!
Comments
It is terrific to hear that the day of service projects had such important impact on those who led and participated. Thank you to these leaders for sharing your reflections.

Bob Schaeffner, May 1, 2019
Congratulations to all of you and all your teams and community partners! There is nothing better than giving back in a way that can positively impact the lives of others! Kudos to all!!! #payetteforward!

Heather Taylor, May 2, 2019