Land's Sake is a non-profit community farm with a focus on supporting environmental education programs, food donation programs and land management. Payette has been working pro bono with their staff and board to develop a master plan and programming for the 40-acre farm.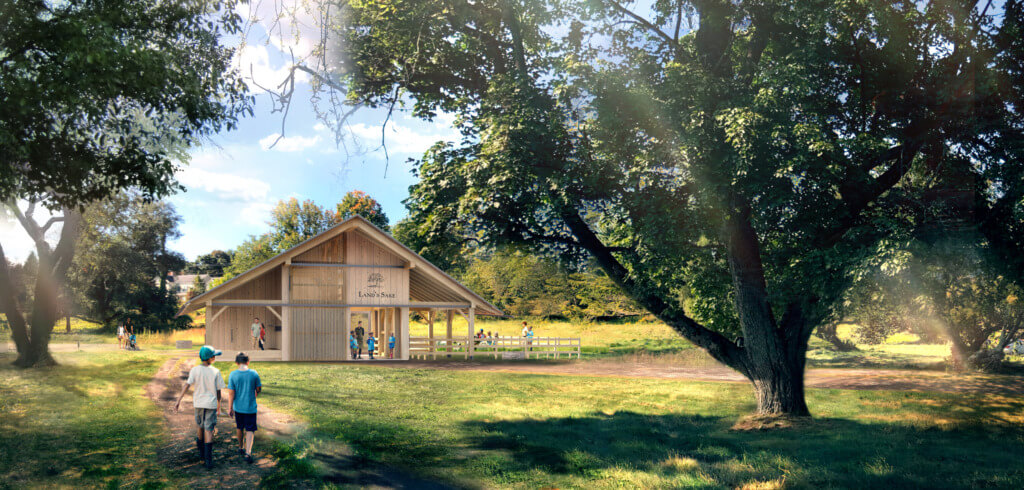 Despite challenges such as COVID-19 and fundraising, the construction of the barn is well under way. Land's Sake hopes to make the project net-zero by employing a variety of strategies to lower impact on the site, one of which being traditional timber framing.
We have received a few photos of the timber frame being cut in the framing shop. The oak center post tree selected and cut last fall has been stripped of bark and is in the process of being integrated with the frame. Because of the notch at the top, two additional braces were eliminated. This will allow the tree itself to support the ridge and will be a lovely centerpiece for when people enter the barn!