The University of Connecticut's Institute of Materials Science (IMS) celebrated the opening of its new home, the Science 1 Research Center, with a ribbon-cutting ceremony. The event was presided over by University and State officials including University President Radenka Maric, Lieutenant Governor Susan Bysiewicz, University Provost Anne D'Alleva and IMS Director Steve Suib. In conjunction with the dedication, tours of the building were held and a symposium on 'Materials and Physical Sciences in the 21st Century' featured distinguished speakers from academia, government and private industry.
As designers, ribbon cutting ceremonies are exciting, celebratory events where we see a project truly come to life.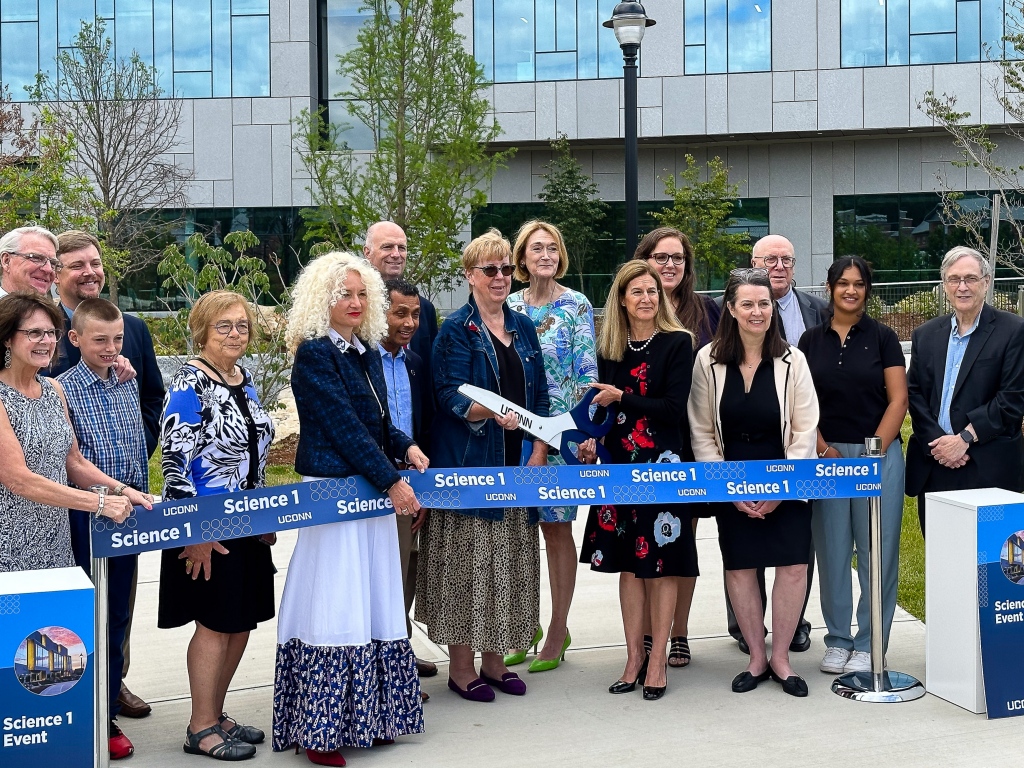 The Science 1 Research Center is the cornerstone of the Next Generation Connecticut STEM Initiative, a commitment by the State of Connecticut to invest more than $800 million for STEM facilities on the UCONN campus over a ten-year period. The 198,000 GSF facility is home to 80 material science engineering research labs, 11 core labs, a cleanroom and an innovative, 240-seat interactive learning classroom.