The Hemodialysis Clinic at the Veterans Administration Medical Center in Providence, Rhode Island is a level 2 addition to the existing hospital, for which Payette designed an award-winning addition in 2000. Design for the Hemodialysis Clinic began in 2016 and was completed in 2018, but the drawings were shelved for almost two years before being released for construction in the spring of 2020. The expected completion date is late summer, 2021.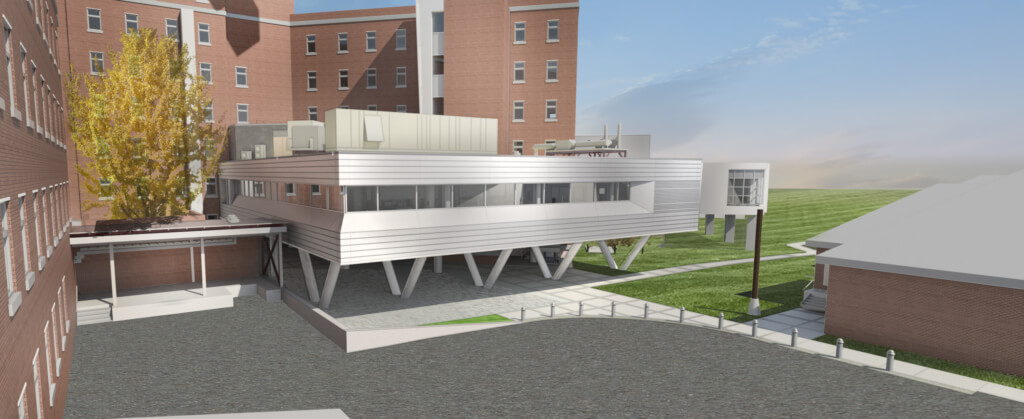 This otherwise modest building is accented by angled and sloping forms that provide a language of continuity between the exterior and interior. Poured concrete v-columns balance the mass of the building, while lightly touching the ground plane below the clinic. Ribbon windows that wrap the building on three sides will be framed by angled metal panels, which aim to draw the visitor's eye towards the clinic interior and skylights above.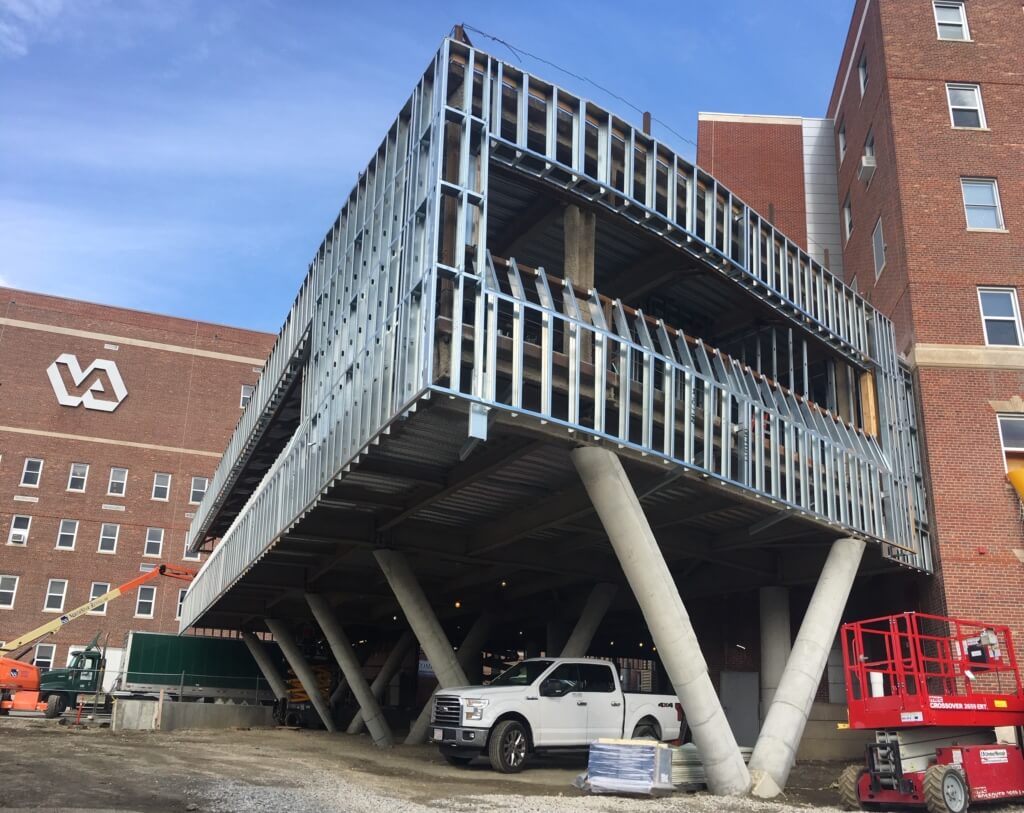 At only 11,670 BGSF, the planning of the hemodialysis treatment space was a practice in restraint and simplicity. The main treatment space of the clinic will feature eleven dialysis bays and private rooms, organized around a custom staff station and recently framed dual skylights, the forms of which echo the angled compositions on the exterior. These windows to the sky will diffuse the light above the staff station, creating a glowing central space, which is a far cry from the clinic's existing basement location.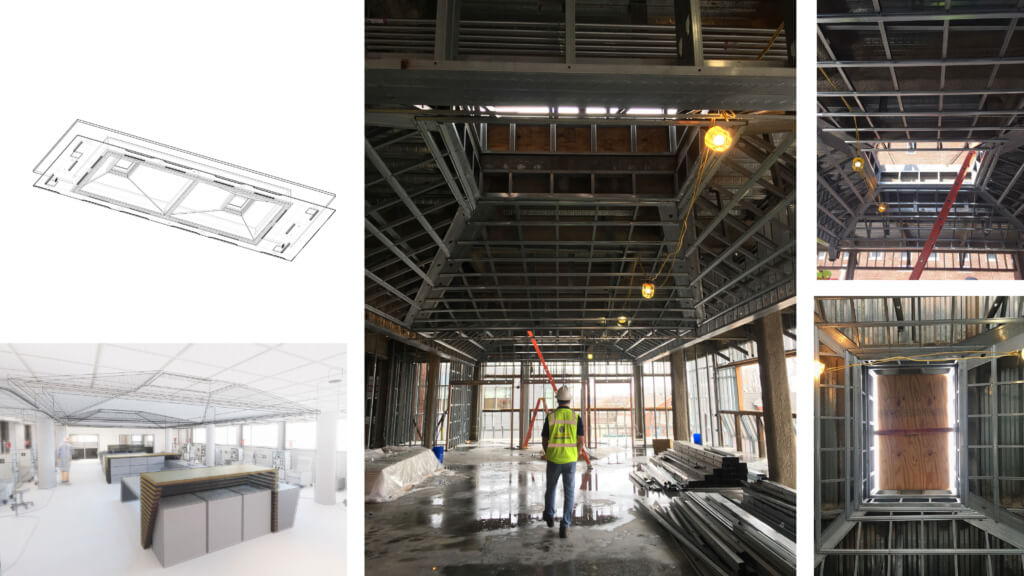 At the entrance to the clinic, patients and staff are welcomed by a large picture window, the view punctuated by a ginkgo tree between the new and existing buildings. Views to the surrounding neighborhood, above the future location of the dialysis treatment bays, are beginning to take shape as the framing of the space progresses.