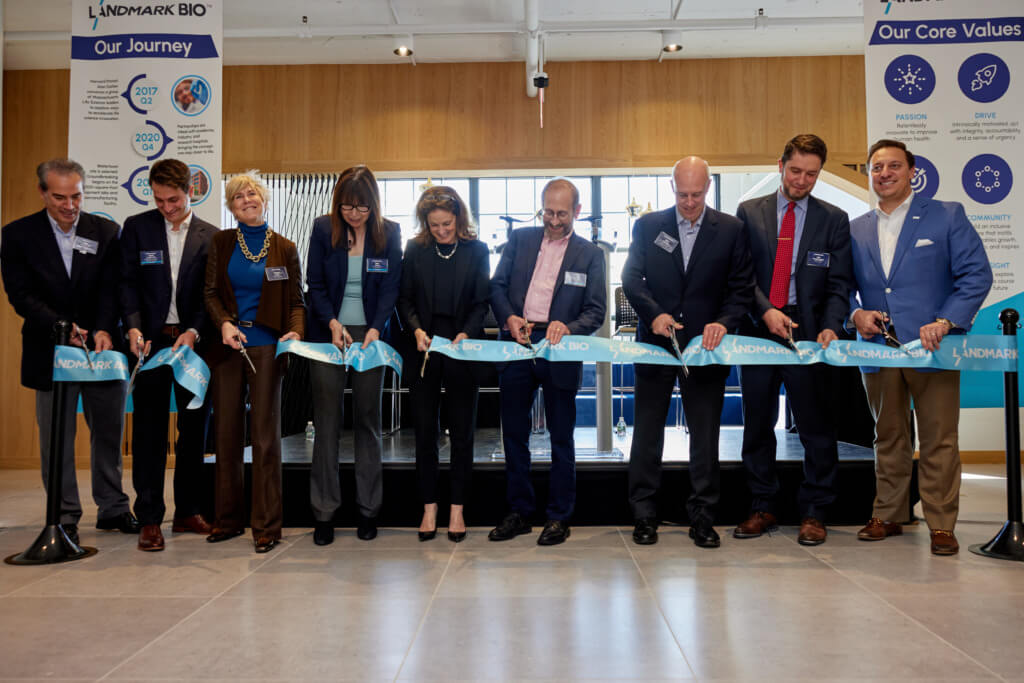 Landmark Bio recently unveiled their 44,000 SF fully integrated facility for the development and manufacturing of gene and cell therapies in Watertown, Massachusetts. Born as a collective endeavor between Harvard, MIT, a real estate firm, two life science companies and four local hospitals, Landmark Bio's mission is to translate groundbreaking research into life-changing therapies. This facility will serve as an important means to get innovative therapies to patients faster.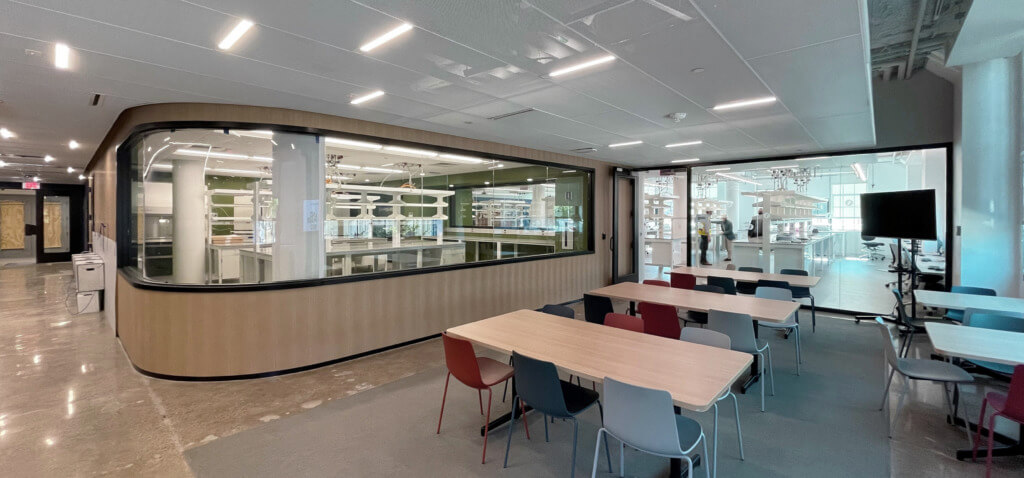 The unique nature of this client coupled with the setting of their fitout made this project a fascinating design opportunity, with the extremely specialized requirements of the science and the strong character of the existing historic building. Located in an industrial building built in the 1920s as a piano factory, and later used by the army as a machine shop during World War II, Landmark Bio has its three departments—the manufacturing facility, the innovation labs and the supporting offices—between three adjacent but disconnected spaces. Given the individualized programmatic requirements of each element, we were charged with using the design to establish an identity for this new company and unify the employees' experience.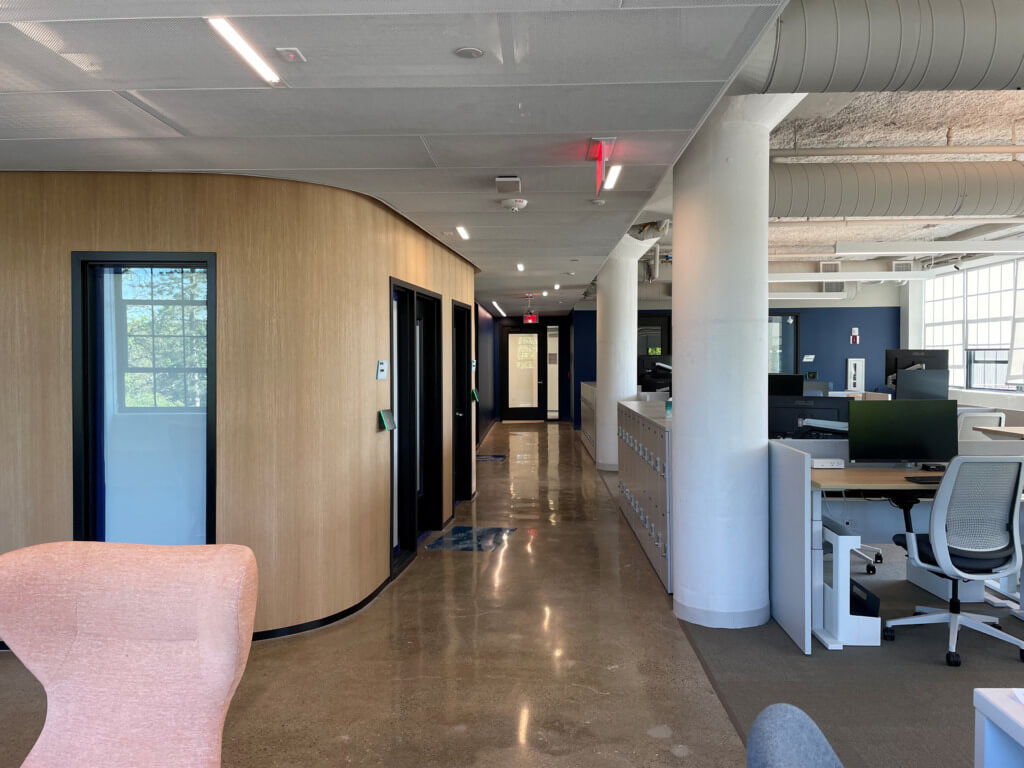 In order to put the science on display while celebrating both the future of innovation and the history of place, the design establishes a high level of transparency with a neutral but timeless material palette. Enclosed programs are objectified to the interior of the floor plan and clad in wood, creating flow and visually separating new from old. This allows the existing windows and structural elements to remain exposed and be celebrated, while filling the spaces with natural light. This approach was used across the disparate departments, creating continuity between the spaces.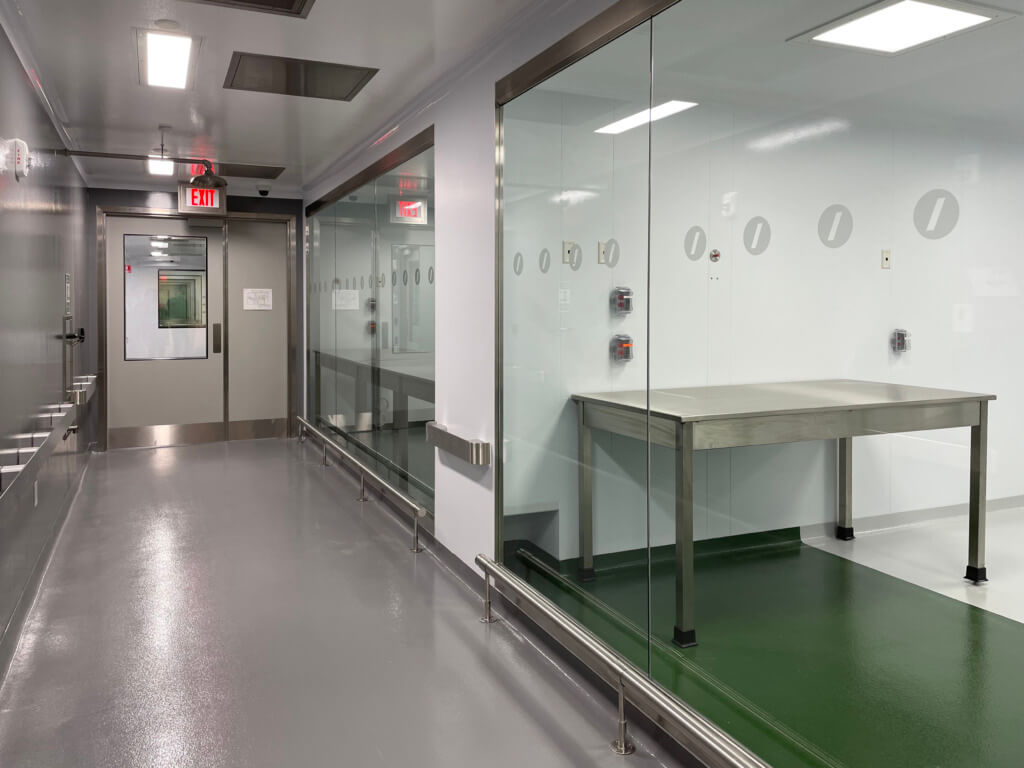 Read more about the opening here.