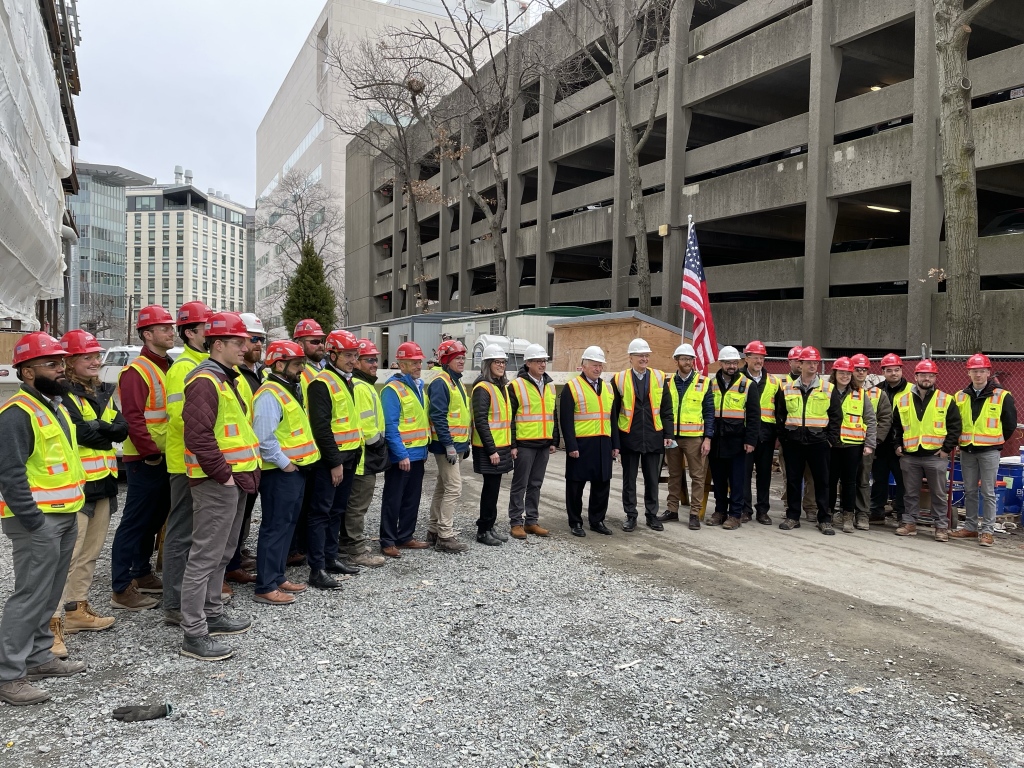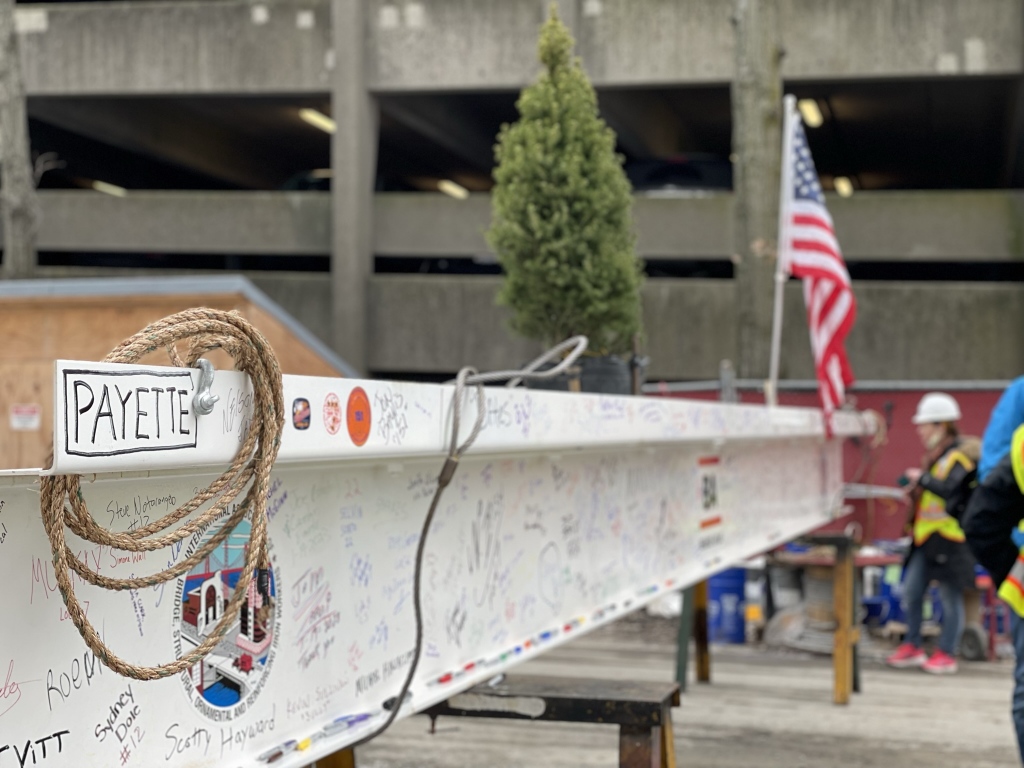 To celebrate the structural completion, this final steel beam adorned with an evergreen tree was lifted into place bearing the signatures of the iron workers and team members. Rooted in the medieval northern European tradition of an offering to the forest gods for providing the framing wood, this moment marks the completion of the structure and transition to next stages of construction—the cladding and interior fit-out portions of the project.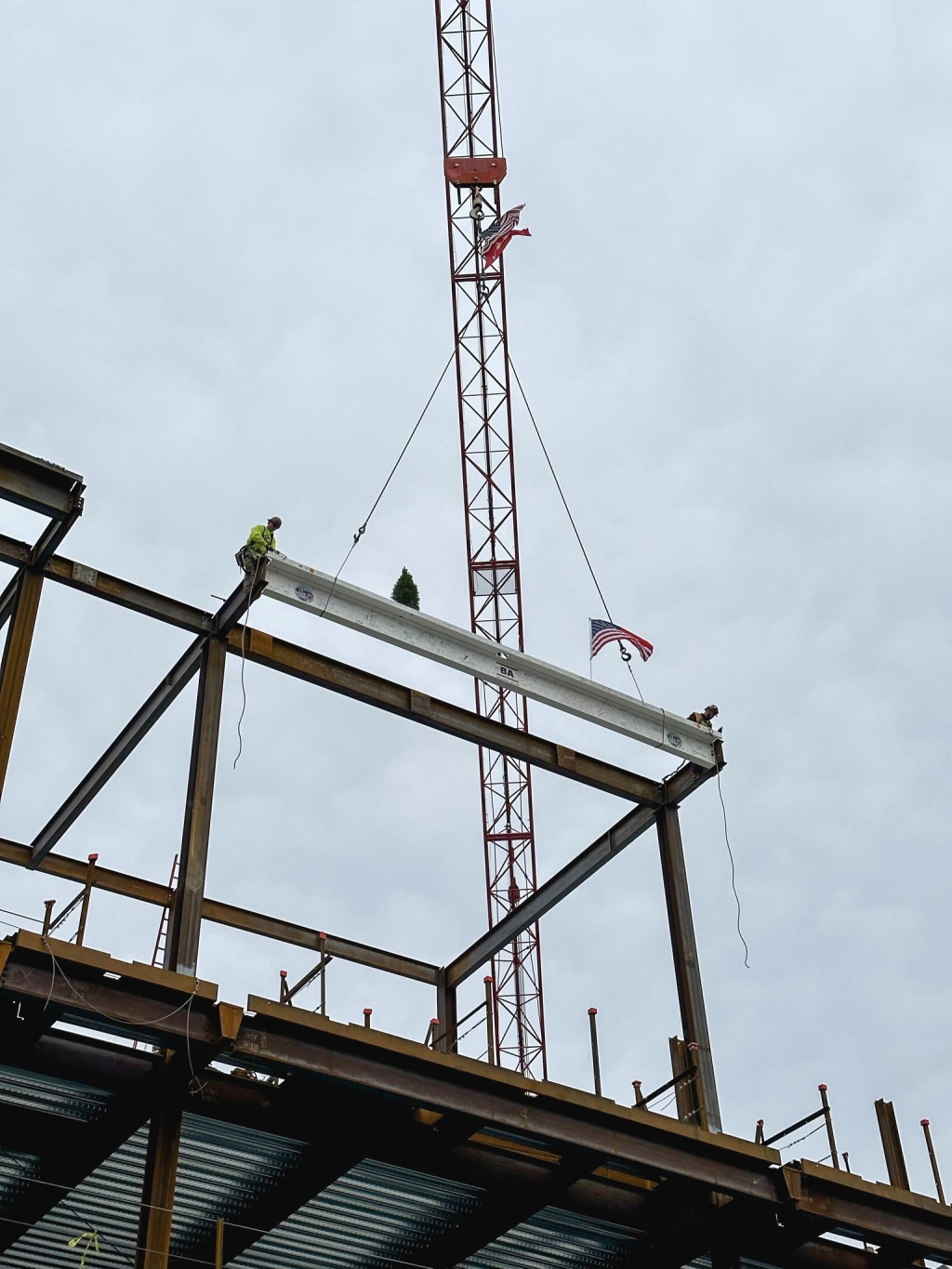 Ragon Institute leadership took this moment to reflect upon their achievements since the Institute's founding in 2009, and to reinforce the promise of the new building for the future of infectious disease research, particularly how well the building design reflects their open, collaborative culture.
The design team also prepared for the unitized curtainwall system installation—and its iconic integral sunshades. A sneak peek of the new atrium reveals the first section of the floating coil staircase as well as the emerging skylight shape. Everyone present remarked on the building's unique combination of intimacy and transparency—and the scientists' growing anticipation of their 2024 move in!