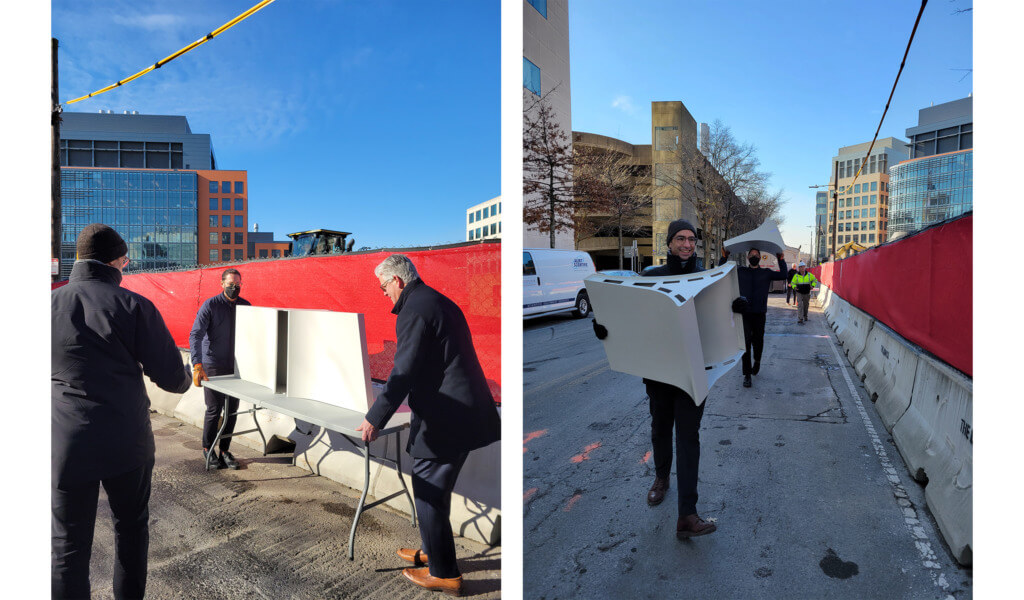 We recently reviewed the Visual Mock-up (VMU) for the Ragon Institute. Visual Mock-ups are used as a way to review the final aesthetics and material choices. The team also uses the mock-up as a means to confirm and coordinate transitions between materials and the work of the various trades.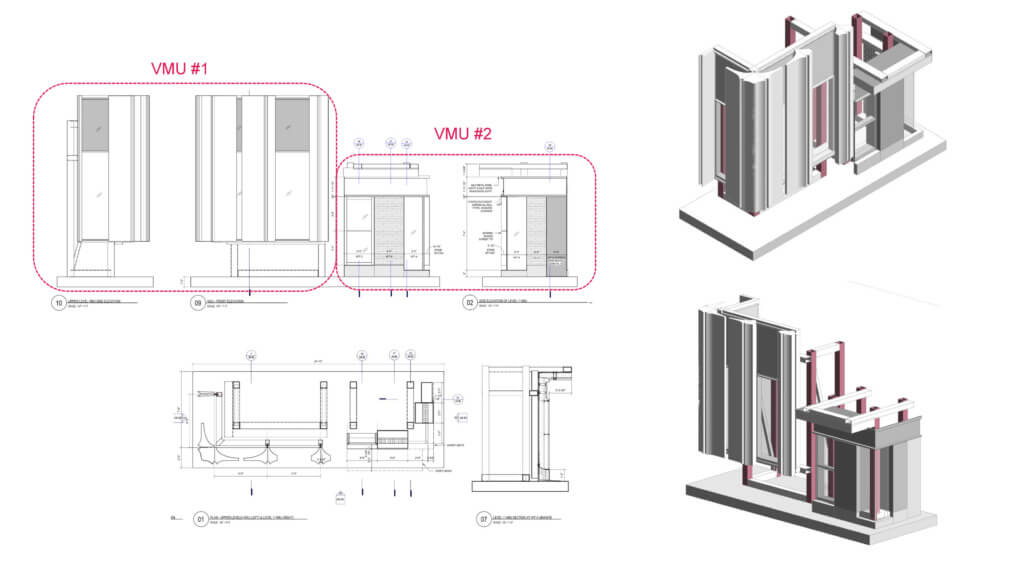 This is Part 1 of the mock-up which includes the unitized curtain wall and sun shades. We also included:
3 stone panels of Vals Quartzite with different finishes and mortar colors in advance of the stone panels that will be included in Part 2 of the VMU.
2 foot tall samples of the sun shades fabricated in aluminum plate.
We had fun playing with the new aluminum sun shades. Flipping them over and around, stacking them, carrying them into the sun, then back out of the sun. They look identical to the original sun shades in shape and color. And compared to the samples we fabricated in house during the design phase, this was a satisfying conclusion to our design process and FabLab work. Good times!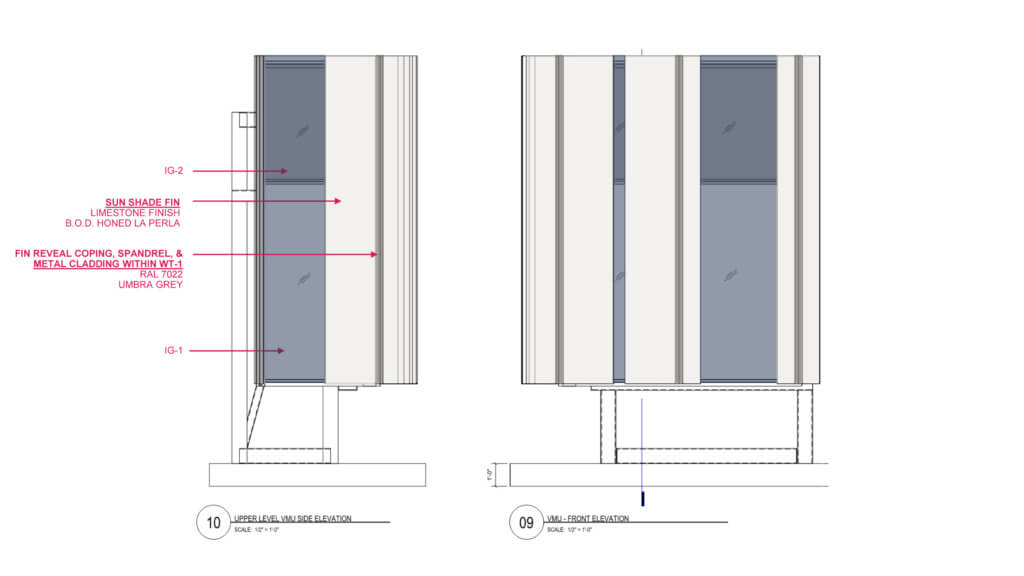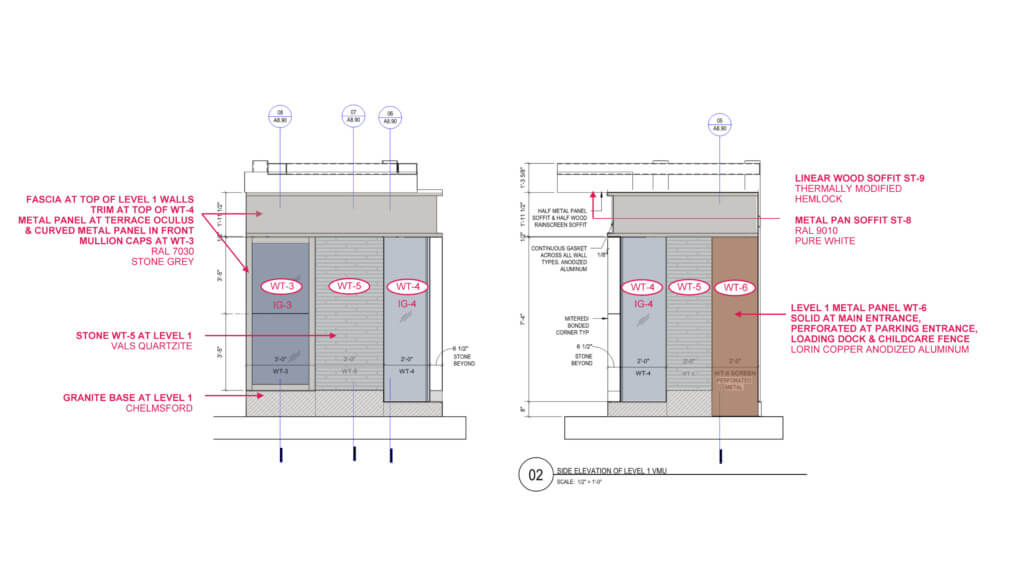 Next in this series on Façade Mock-Ups:
Part 2 of the Visual Mock-Up which will include Vals Quartzite stone walls, timber curtain wall, all-glass curtain wall, perforated copper anodized aluminum screens, thermally modified hemlock soffit, and metal panel soffit. To be continued…!
Façade Performance Mock-Up (PMU), where we test a portion of the exterior façade against air, water, wind and seismic forces!
For a deeper dive on our in house fabrications as iterative design process, check out Fabrication Feature: Cambridge Research Building Sun Shading Models – Payette